FOOD CONNOISSEUR

One of the earliest food Connoisseur to introduce molecular gastronomy in Mumbai was Chef Vicky Ratnani,
whose undying curiosity with everything about food makes him distinct.  Having fed icons like Nelson Mandela and Queen Elizabeth early in his aspiring career, Chef Ratnani is just getting started with a graph that only goes upward. The star Chef isn't just a face behind the restaurant's kitchen door where most spectacular dishes are whipped in the city, but also a rather popular face on television with his multiple cookery shows dominating the food network over the years. The 48-year-old cuisiner has been responsible for appending flavours from multiple cultures into the already diversified Indian palette and has enticed the enthusiastic food lovers in the country. 
The culinary genius owes a lot of his food fanatic to his travels across the globe. Cooking with and for people of different ethnicities unfolded the magnanimity of his craft only to make it better with time. Derived his passion for food at an early age, Vicky has managed to translate it into his one-of-a-kind cook book called Vicky goes veg, which features exclusive recipes for the non-meat eating masses. In a fun conversation with us, the chief cook fixed us a quick dish while impressing us with his consistent wit and charm'.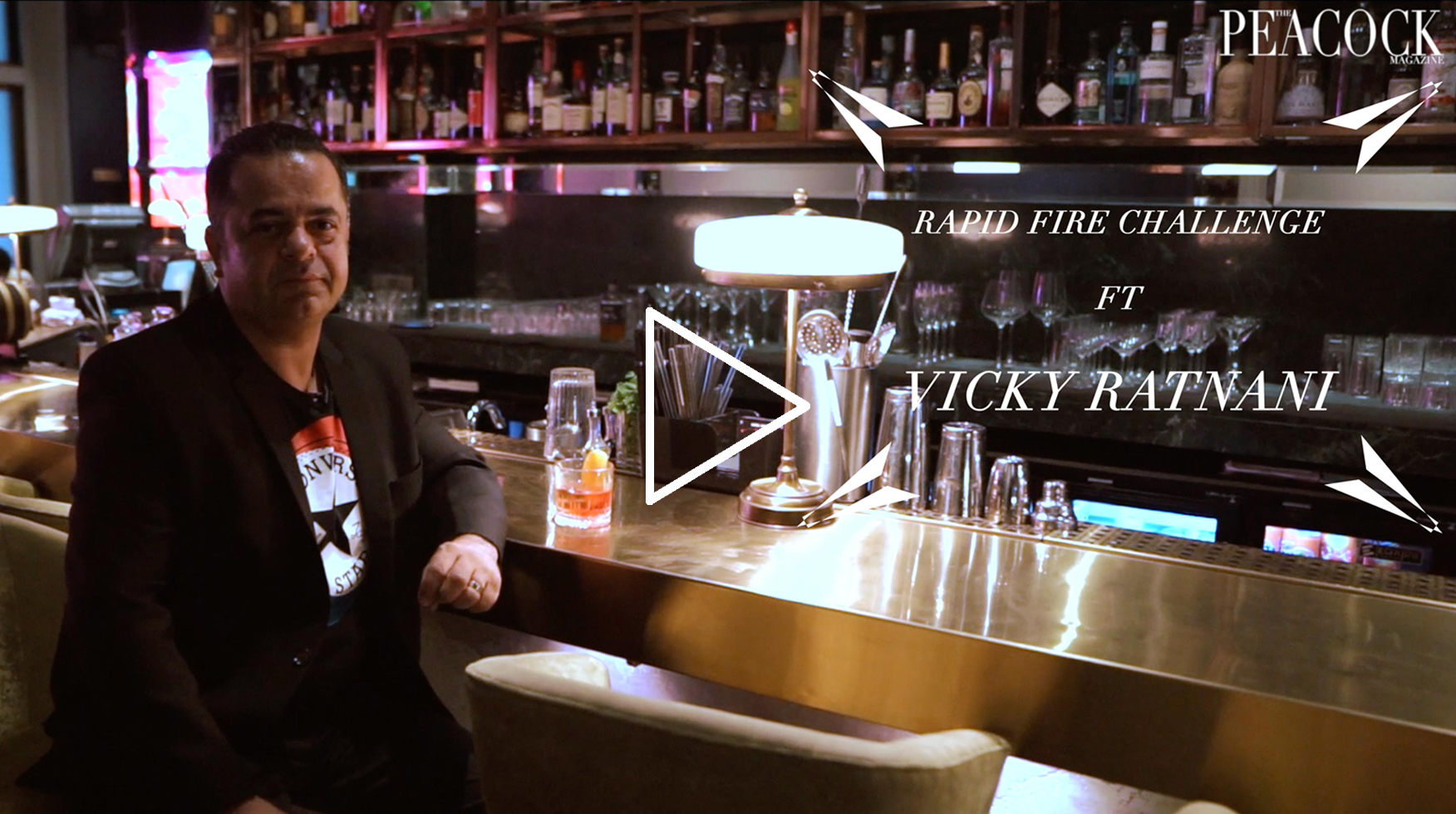 1.Did you always know you wanted to become a chef? Or was it by accident?

"I
always loved to eat; I loved food even before I learnt how to cook. When I got into hotel management school, that's when I knew I wanted to become a chef."
2. What aspect of cooking makes you passionate about it?
"It is the joy of feeding people and making them happy through the food I cook."
3. While it appears to be fancy, what are the hidden challenges that are associated with your job?
"Long working hours, heavy duty work and sacrificing your personal time because you are busy making other people have a good time. The hospitality industry is the most strenuous and pressurising industry. Although, it looks glamorous on the outside, it is tough behind-the-scenes."
4. Food myth in India you want to bust?
"Good food is only available in a 5 star restaurant is a food myth I want to bust."
5. There has been a recent influx of food products like quinoa and kale. Do they actually work? What are the Indian substitutes for the same?
"Yes, they work. The Indian substitutes would be spinach, methi and all our greens along with red Amaranth (laal maath) as we call it. Millets can be the replacement for quinoa."
6. Worst internship or job experience?
"It was in 1992 when I started working on the ship and I was appointed as the breakfast cook.  I had to cook  250kg's of bacon every day, which would burn my fingers every day because of the fat on the bacon. I was put straight to the dungeon and right to the bottom of things which was really tough for the initial 3-4 months."
7. What's your take on food blogging? Do you think it's authentic or sponsored?
"It depends; I feel 90 percent of it is sponsored. I prefer original food writers, who have actual knowledge about food. They write about food and not just blog about it."
8. How is your cooking style different from your contemporaries?
"I think my cooking style is different because I have travelled around the world and I was trained to be a western chef. I have a really good foundation of European cooking because I have worked abroad for 17 years. Being in India now, I have become more local but my style of cooking is very western. I like to use Indian spices and ingredients in my dishes. So my technique is western but my flavours are Indian."
9. An experience or phase of your life which has helped you grow as a chef.
"Working on the Queen Elizabeth and Queen Mary tour ship which were considered as the top ocean liners in the world made me understand my work, people, and the importance of time, money and punctuality. It taught me about motivation and sacrifice as I was working 7 days a week and 12 months a year. It was a really tough journey but it has made me who I am today."
10. During the early days of your career, did you ever want to work with a Michelin star chef or in a Michelin star restaurant?
"It is not all about the place you work at, sometimes you can work at a Michelin star restaurant but still learn nothing. If you have a goal to achieve and if you have made up your mind to learn something and extract knowledge, you can do it from anywhere."
11. Has there ever been a moment when you wanted to give up?
"Oh yes, there were a lot of times when I wanted to give up. There was this one time when I did not get leave to attend my sister's wedding, while I was on board and I was contemplating my decision. At that time, my chef told me it takes two hands to clap and if you want to get something you have to give up something, so I did not attend my sister's wedding but that attribute of mine earned me my first promotion. I was the first ever Indian to be the executive chef at a British company."
12. What has been the highlight of your career?
"Becoming the executive chef at the Queen Mary tour ship."
13. You're an author, celebrity chef and you also have a cookery show, so what's next for you?
"I am consulting all new projects for a company. I am also working on this health food brand called Hello Green and very soon I want to start a small cooking school."