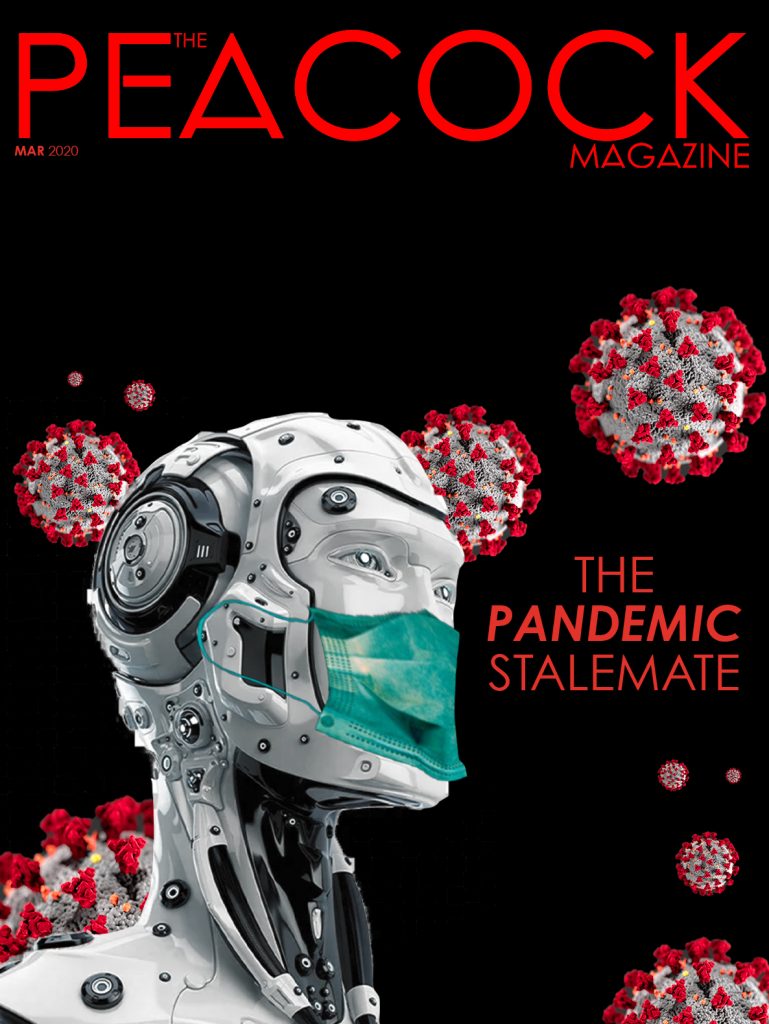 "Everybody knows that pestilences have a way of recurring in the world, yet somehow we find it hard to believe in ones that crash down on our heads from a blue sky. There have been as many plagues as wars in history, yet always plagues and wars take people equally by surprise." – Albert Camus, Plague
Pandemics have a literal way around the world, changing the dynamics of the very fabric of society. Life and its aspects, in a way, halts, only to return to a new normalcy. Much like the outbreaks throughout the centuries and history of civilization, the recent novel COVID-19 or coronavirus outbreak has brought life and business to a standstill, with a ripple effect across various sectors like trade, environment, human rights, etc.
"The plague was posting sentries at the gates and turning away ships bound for Oran."– Albert Camus, Plague
Amid the massive health concern, the other looming apprehension is trade upheaval. The virus has not only impacted China's businesses and its trade with other countries but has also disrupted leading industries all over the world, particularly the ones that are dependent on sourcing raw materials or finished goods from China. According to the United Nations Conference on Trade and Development (UNCTAD), most affected economies are the European Union ($15.6 billion), the United States ($5.8 billion), Japan ($5.2 billion), The Republic of Korea ($3.8 billion), Taiwan Province of China ($2.6 billion) and Viet Nam ($2.3 billion). India is among the 15 most-affected countries by the virus, with a trade impact of $348 million, with a 64 million dollar impact on the textile and apparel industry, second to the chemical industry, which is estimated at $129 million.
Guangzhou, Hubei, Yiwu, etc. are some of the biggest manufacturers and wholesale markets in China. Due to quarantines, blocked roads, and checkpoints, the supply chains of various industries have suffered, and a ripple effect can be seen across the world. The age-old adage of 'putting all your eggs in one basket' has proved disastrous for the countries and companies that have depended heavily on China for their raw material or finished product requirements. UN economists had predicted a likely $50 billion drop in worldwide manufacturing exports in February alone.
The ripple effect has inevitably touched the retail market after damages done in the manufacturing one. It is not just manufacturing where the dragon nation has its hold; the Chinese consumer now accounts for 38 percent of the global fashion industry. With restrictions on travel and trade, fast fashion and luxury fashion brands stand to lose more than gain from the pandemic. Top luxury brands like Burberry, Louis Vuitton, Nike, etc. have shut down their China-based stores and some like Tapestry have cut their full-year forecasts due to uncertainty in the business front.
Closer home, it looks like a missed opportunity to capture the manufacturing market as India doesn't yet have the production capacity nor can it match the Chinese competitors' price range for goods. Moreover, brands do not change suppliers immediately and are waiting for things to get to normal.
According to the Clothing Manufacturers Association of India (CMAI), India imports $460 million worth of synthetic yarn and $360 million worth of synthetic fabric annually from China. It also imports over $140 million worth of accessories like buttons, zippers, hangers, needles, etc. The accessories sourced from China are almost 40-50 percent cheaper than sourcing domestically or from other countries, which consequentially raises the price of the finished product. With the pandemic, Chinese textile factories have halted or slowed down operations, and clothing manufacturers and designers have already started seeing the effect. "We source most of our accessories from China, and due to the shutdown, the supply chain has seen considerable disruptions. We are creating the clothes for the upcoming seasons, and a lack of vital elements means resources are scarce," says Shane Peacock of Falguni Shane Peacock. He also warns about continued lack of resources in the coming months and advises to stock up and identify relevant alternatives on necessary materials for production.
While The Federation of Indian Export Organisation (FIEO) has reported a nominal growth of 2.91 percent at $27.65 billion during the month of February 2020, the president of the organization Mr. Sharad Kumar Saraf says that the impact of the pandemic will be more visible in the export figure of March onwards.
The cotton export business has also taken a likely hit with the CMAI reporting a price fall of 3-4% in the domestic market. On average, India exports 20-25 million kg of cotton yarn a month to China and a prolonged situation of coronavirus can hamper the cotton export business of India with a further reduction of prices in the domestic market.
"So all a man could win in the conflict between plague and life was knowledge and memories." – Albert Camus, Plague
The biggest lesson and contingency plan that experts seem to suggest is finding alternative sources. Supply chains have to be rethought about as well as crisis management plans. Lidewij Edelkoort, one of the world's most influential trend forecaster, says, "We will be in a position of having a blank page for a new beginning because lots of companies and money will be wiped out in the process of slowing down. Redirecting and restarting will require a lot of insight and audacity to build a new economy with other values and ways of handling production, transport, distribution, and retail." It is yet to see if the pandemic will bring about a blank slate situation for the global economy and society but it is very much clear as to the necessity of contingency plans during a global crisis.