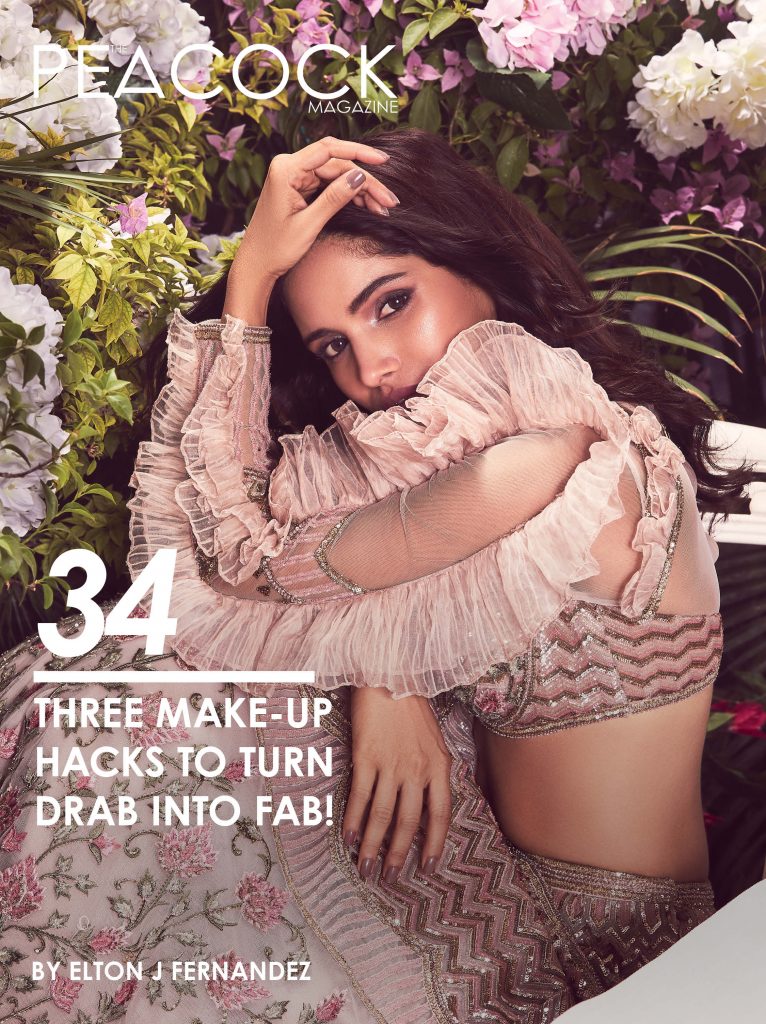 3 hacks for the real bride would be –
1) Do not overuse any product, especially the foundation and concealer. Don't add a thick layer on the eyes or eyelids. Allow your skin to breathe so that it looks less stale during the course of the entire ceremony and avoid doing anything hard with your make-up. I would also like to add that do not follow Instagram beauty hacks, which I believe are not useful for a larger context as they're on a micro level.
2) Stay away from doing cliched, boring things like getting a bright red mouth, or typically smokey kajal eyes, etc. These things are definitely up for a shock value but they don't really allow a person's personality to come through. You can let your personality to shine through by minimising the usage of bold, heavy colors in your bridal make-up. Consider doing for muted, fleshy tones and just playing with textures as opposed to using strong colors.
3) Tie your hair up even when you're doing a simple face just to make it look a little more formal and dressed up. While all women may love to have open hair to show how lush and youthful they are, there's nothing quite like a formal, regal approach to respect a function or a ceremony as there is to put the hair away and take away the context of sexiness that the hair gives, and rest purely upon of beauty and personality.