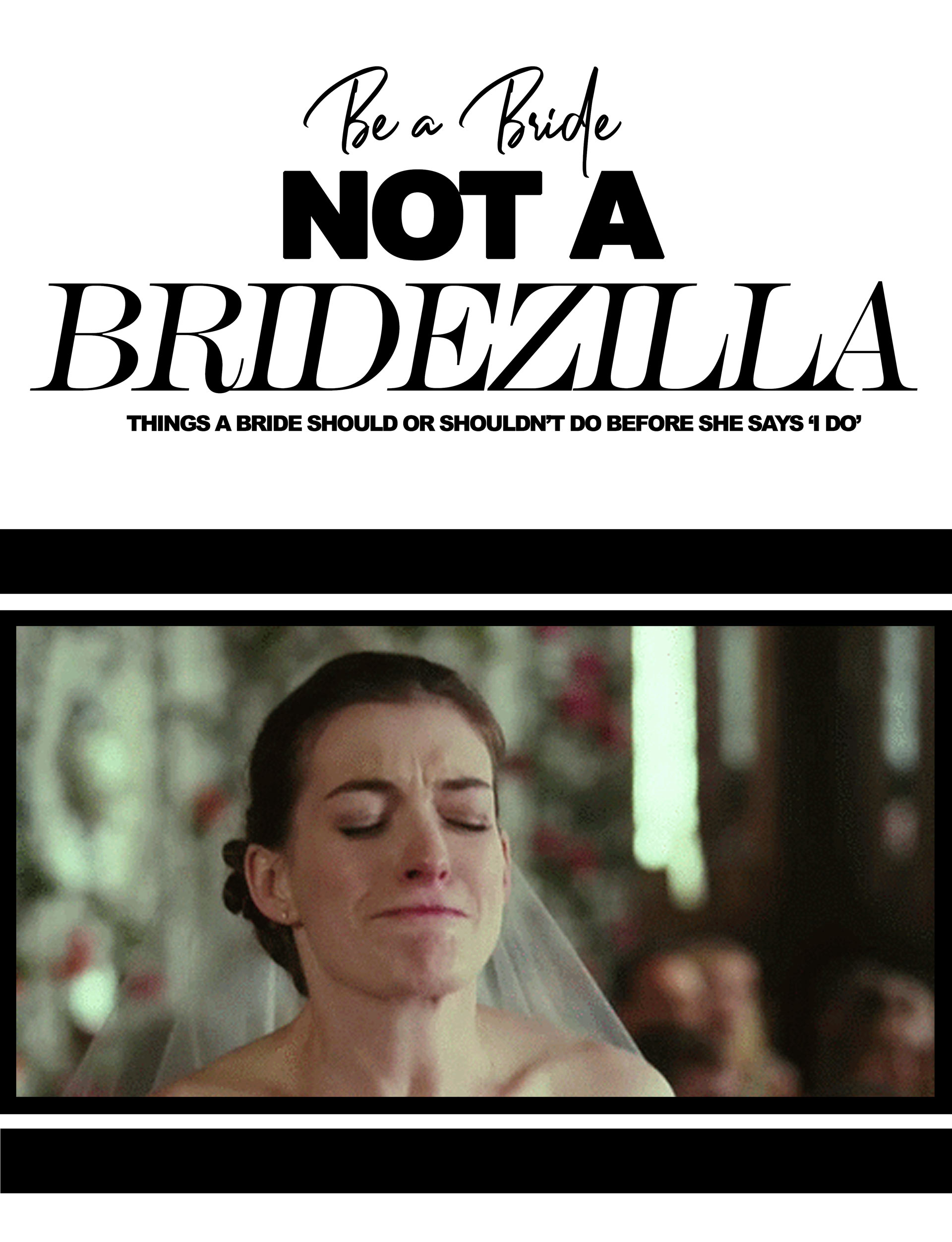 After receiving your dream proposal and erasing every last opportunity for your man to escape the craziness he signed up for – comes the stage where you subconsciously become the bridezilla you thought you would never be. Ladies, let's get real, weddings are majorly about you, your fiancé is a spectator/partaker who has to agree with the single-coloured rose wall backdrop, the impractical Pinterest inspired centerpiece and the matcha Crème Brûlée you thought was a revelation on your dessert menu. If he thinks the wedding planning has just begun, he is oblivious to your stash of referral journals that are alphabetically and periodically arranged *fist bump your inner Monica*.
In the line of Martyrs, your best friends and sisters will lead from the front because they've practically lived with your neurotic self all their lives and have been victims to most of your antiques. Now you may think you're channeling your inner Mary Poppins, but to them, you're Amy Dunne, from 'Gone Girl'. The trick is to breathe in and exhale all the energy in the multiple Pilate sessions you've booked for yourself. Take your girlfriends on a bachelorette trip and let things unwind organically. Two out of those 3 things may seem harder to do, but you can always be a chiller bride who enjoyed her on wedding as much the guests who will come for the open bar. Get off the rigorous planning schedule and spend quality time with your siblings and family before they officially turn your room into a gym or an extended wardrobe. Self-care is a must, indulge in meditation and you will find your pre-wedding jitters and anxiety in check.
Amidst the madness, let's not forget, the extravagant party a.k.a your wedding also happens to be the happiest day of your life. Embark on this new roller-coaster journey with a little less stress on the vein of your forehead and a little more on the smile line. Be the kind of bride who is the life of the party, someone who knows how to let her hair down. You might not remember the manifold of mishaps, but the moments you will truly live will envelop in your memory as sacred and precious.