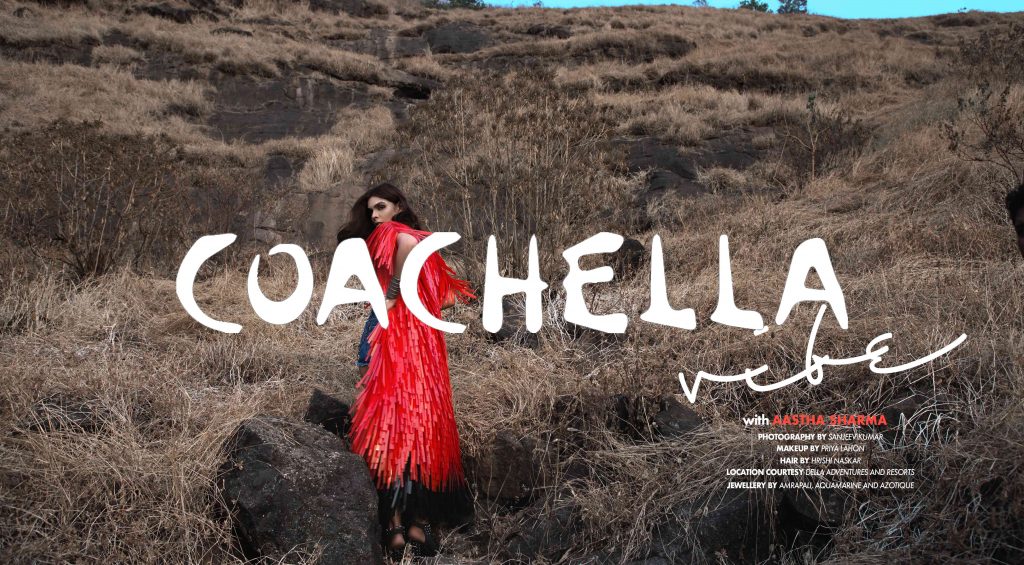 AASTHA SHARMA

The sartorial star and powerhouse behind Aishwarya Rai Bachchan's breathtaking red carpet slayage is her celebrity stylist Aastha Sharma, who has single handedly, revolutionized the former Miss World's fashion game over the years. The fashion consultant is also the founder of a styling company called the wardrobist consultancy. Under which they dress celebrities like Esha Gupta, Huma Quereshi, Bhumi Pednekar and Kalki Koechlin. While the fashion maven does a spectacular job in dressing the popular faces, when put under the spot, Sharma can be a dreamy muse herself. Apart from cocktails by the pool, Coachella is the only other thing that's on every one's mind every summer. So we decided to curate looks inspired by the music festival – considering her own personal style is bohemian-chic, it was a home run for Aastha.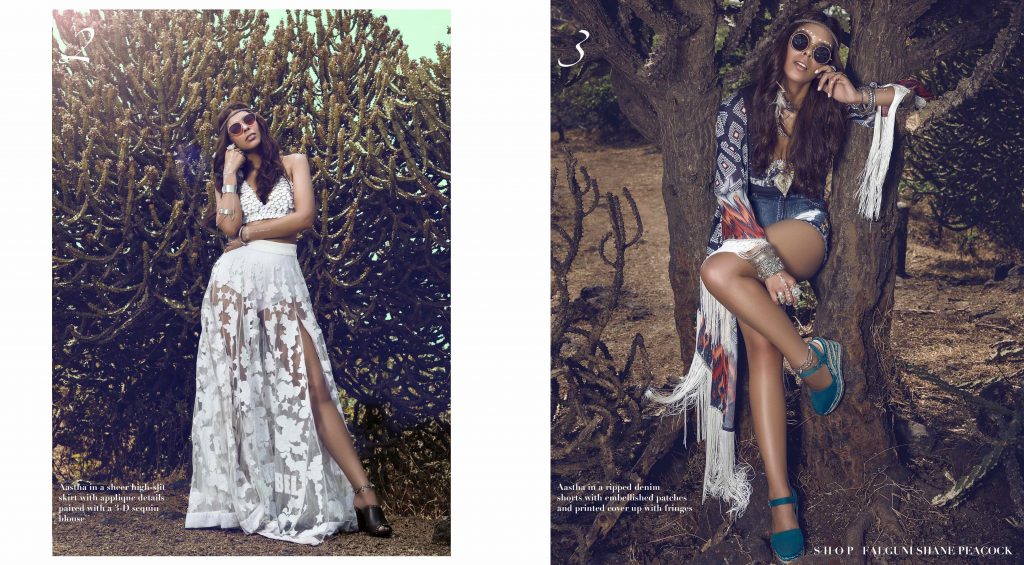 Soaking up the sun at the stunning property of the Della adventure resort, Aastha looked ethereal in our ivory sheer skirt worn over a pair of micro shorts paired with a scalloped bustier. The dewy skinned dame finished the look with an oversized frame, a leather head band and metallic cuffs. Sharma beautified those surreal eyes by highlighting them with jewel rhinestones over the brows.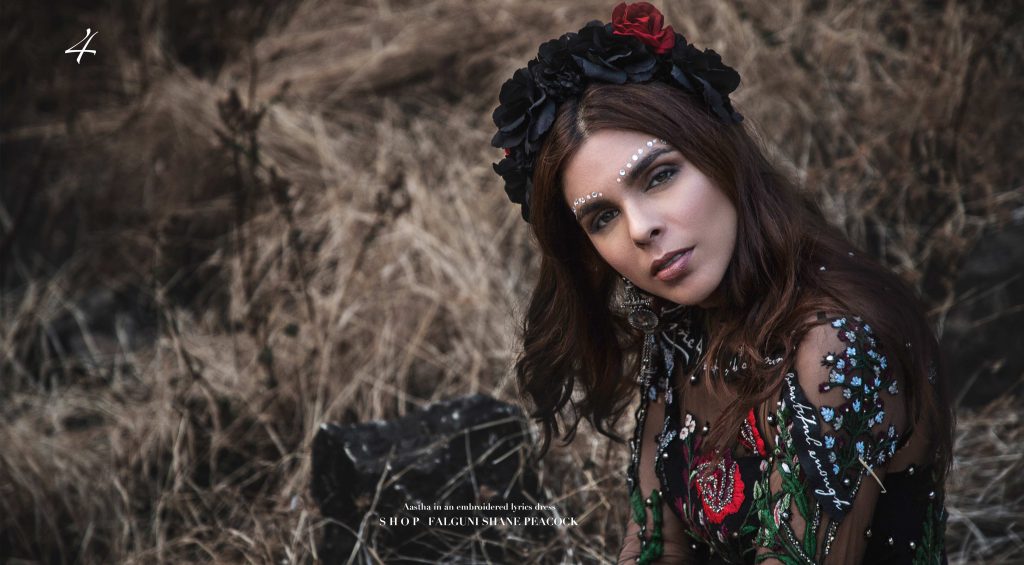 For the second look, we infused a little grunge by dressing her in an embroidered dainty long black dress with a thigh-high slit. Contradicting the all black ensemble was a metallic mang tika and a pair of calf length boots, which orchestrated the perfect balance btween a bohemian flower child and a sultry punk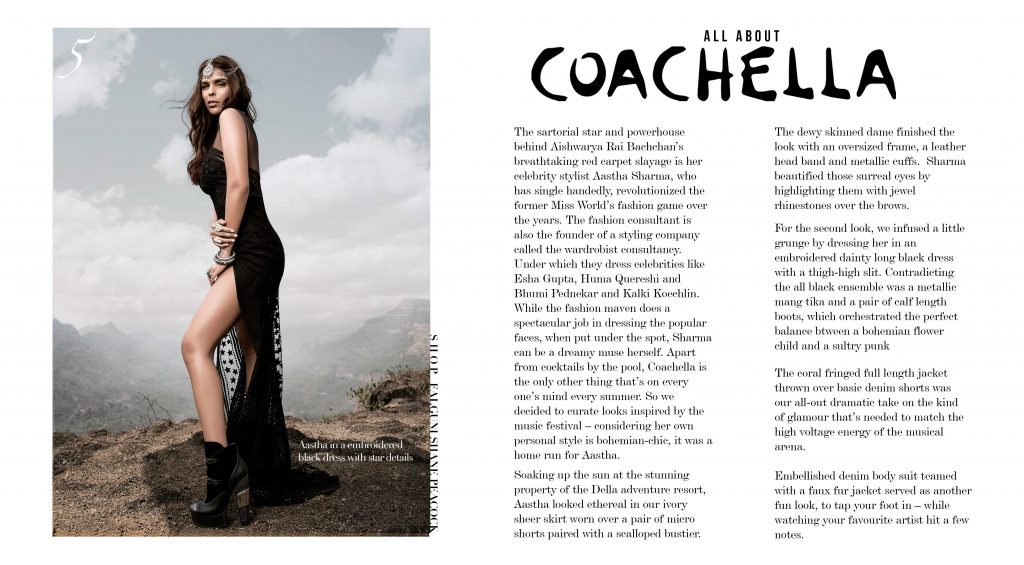 The coral fringed full length jacket thrown over basic denim shorts was our all-out dramatic take on the kind of glamour that's needed to match the high voltage energy of the musical arena.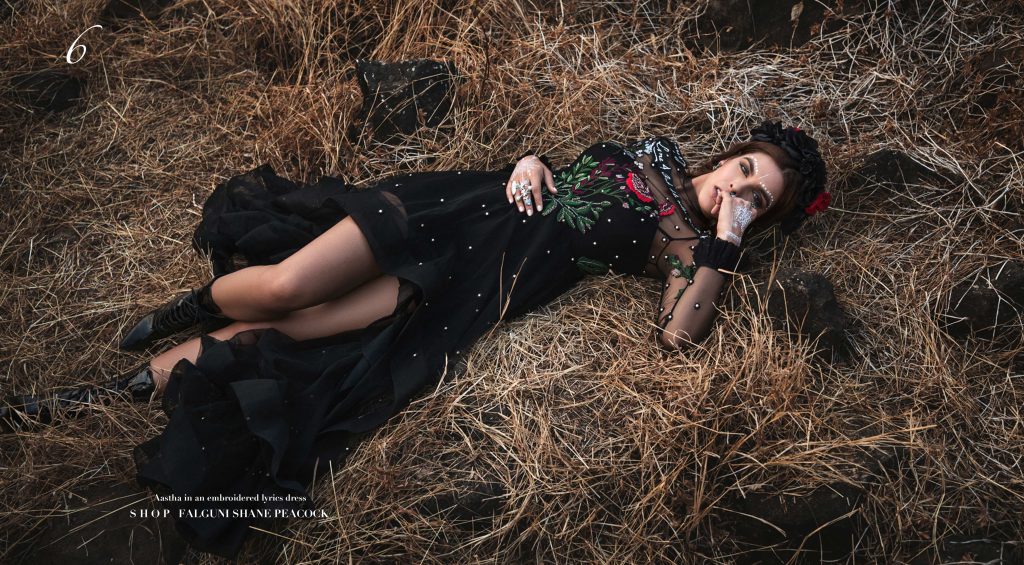 Embellished denim body suit teamed with a faux fur jacket served as another fun look, to tap your foot in – while watching your favourite artist hit a few notes.