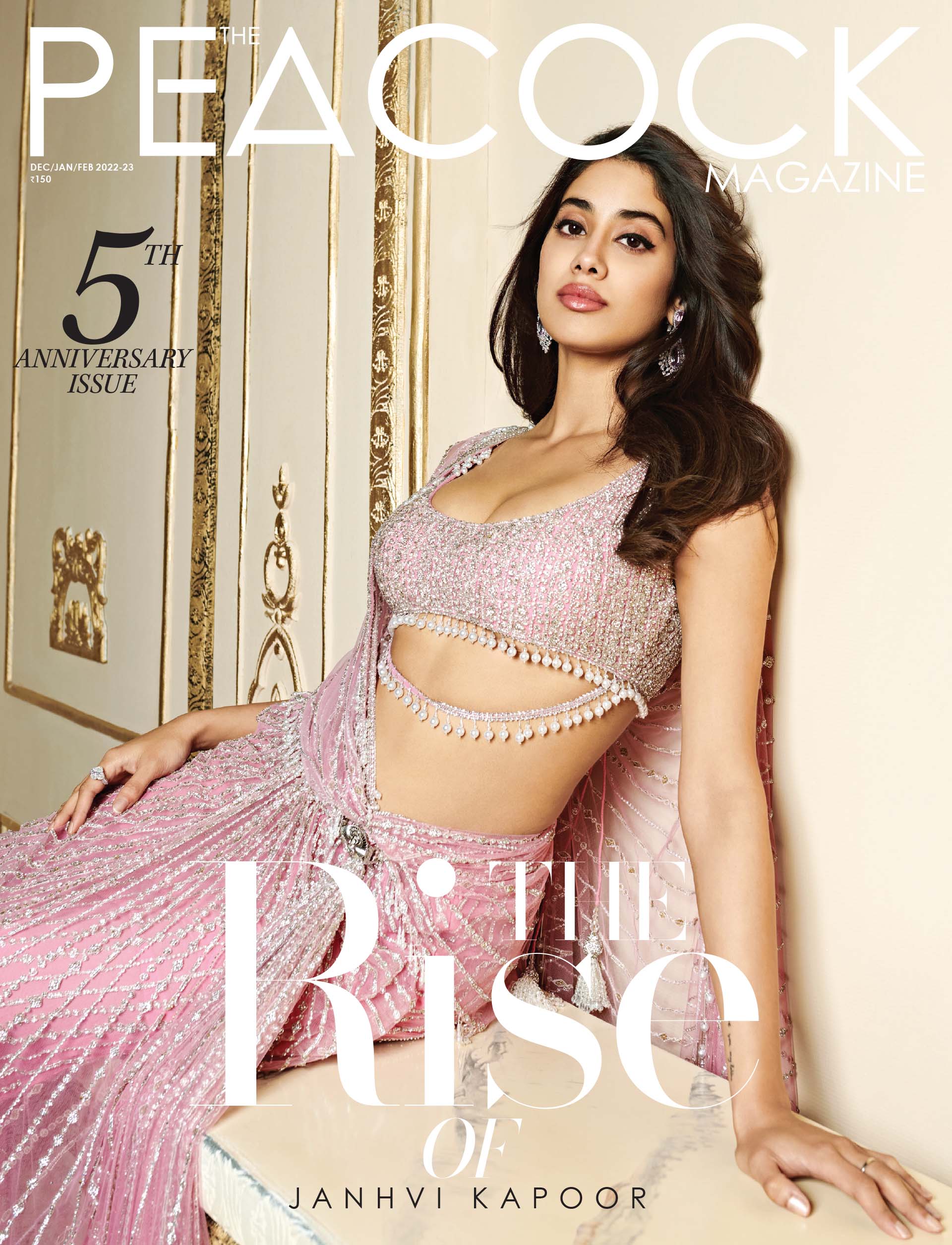 CREDITS –
PHOTOGRAPHER – VAISHNAV PRAVEEN
STYLIST – PRIYANKA KAPADIA BADANI
ASSISTED BY – NAHEED DRIVER
MAKEUP – RIVIERA LYNN
HAIRSTYLIST – AANCHAL MORWANI
JEWELLERY – KARSHEV JEWELLERY
PRODUCTION – TAFREEH STUDIOS
ARTIST'S PR AGENCY – HYPE PR
WARDROBE – FALGUNI SHANE PEACOCK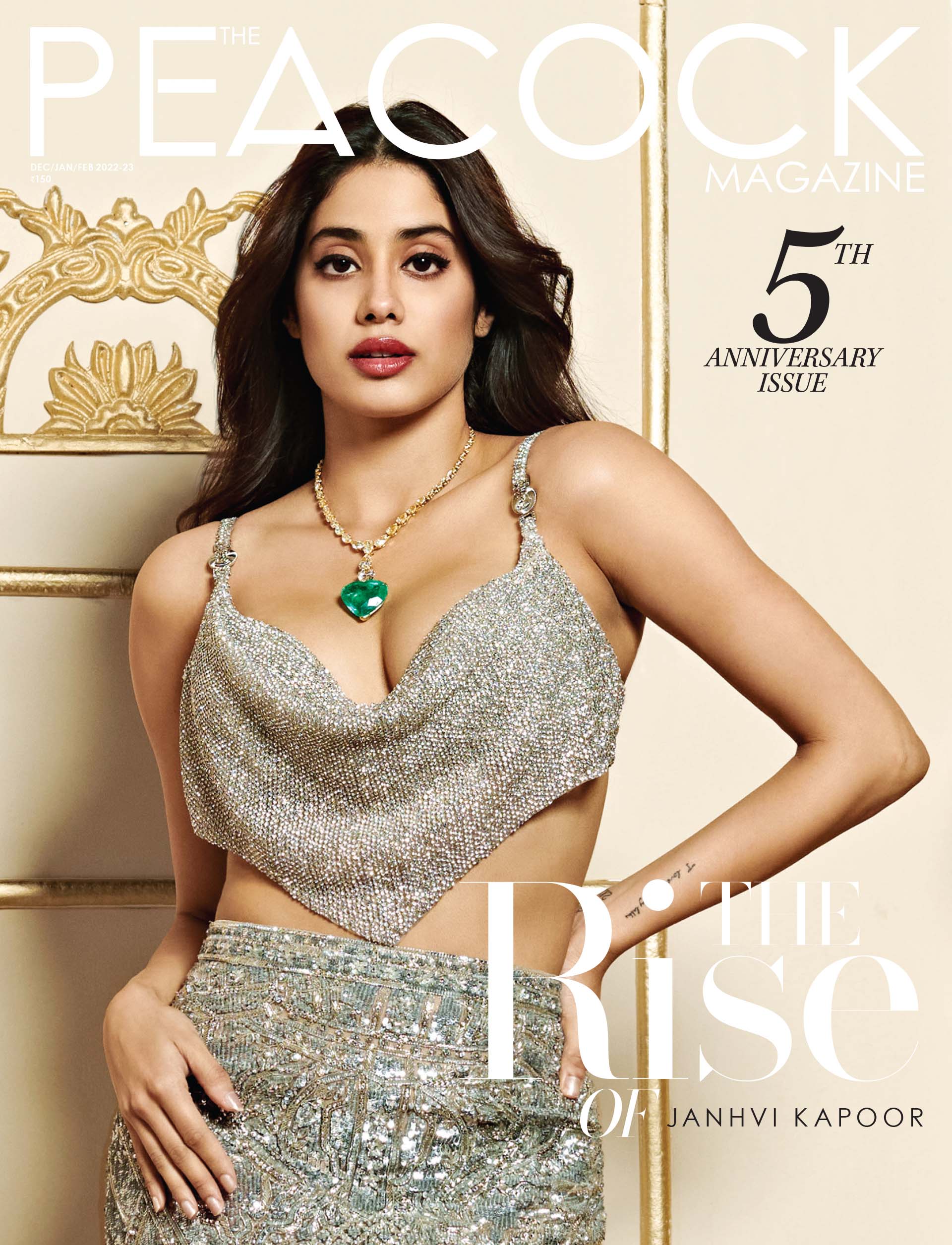 Janhvi Kapoor needs no introduction. There's plenty of pieces written about her being a Kapoor scion, or about her being a daughter of the late Sridevi, a screen legend, or about her being a sibling to some of the new-gen forces of Bollywood — amongst other evident openers. However, what perhaps Kapoor deserves is to be appreciated for the actor that she has transitioned into, the journey that she has undertaken from her debut film to her most recent outing, which was a sleeper hit. She may have done only a handful of six films in the last five years, but each of these films revolve around the female protagonist, and in each she has played her part with a serious conviction. It is on her characters' shoulders that the film rests on and Kapoor strives hard to ensure that she does justice to her role. Ask her why these films and pat comes her reply 'because I believe in these kinds of films that I do.' Sure, there were some hits and some misses along the way, but Kapoor doesn't have any regrets. Instead, she finds herself becoming even more confident with each new lesson along the way, ready to strike again with another woman-centred film and owning that space with her own unique style and prowess.
Basking in the praises that she has received for her latest film, Mili, a survival thriller film, the actor shares some insights with us as we catch up on the side of the cover shoot. The goosebumps-inducing film had Kapoor deliver her best performance till date. Riding high on the accolades coming her way, but humble enough to tell us that she's got so much more in her to prove her acting prowess or 'range' as it's known in the Bollywood parlance, as we sat down for a chat for The Peacock Magazine's fifth anniversary issue. Read on as she opens up about her interest in this newfound genre and how she is unperturbed about the quintessential tags like 'star' and 'superstar' — amongst other topics.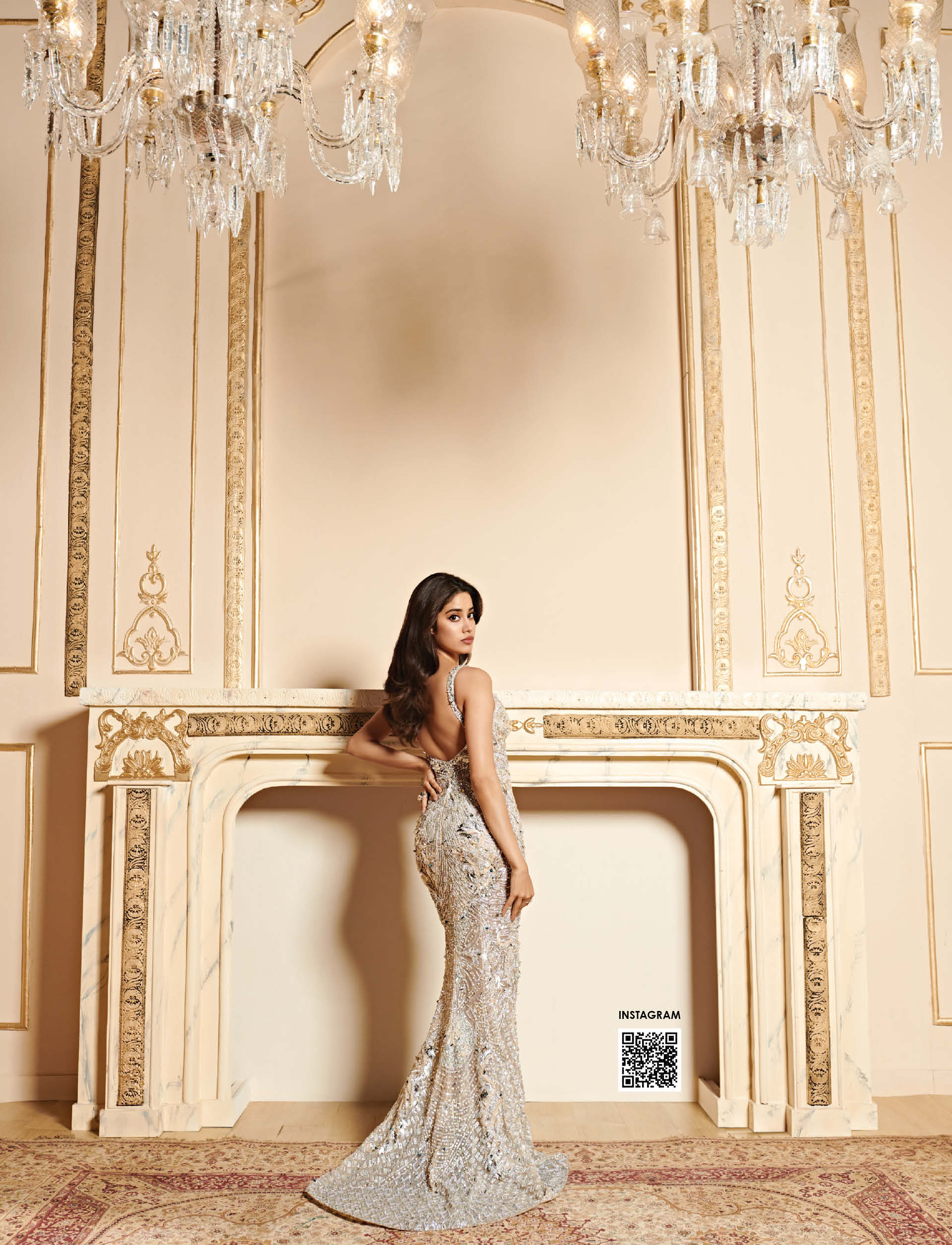 Q) You've earned the reputation of being 'the youngest superstar who is known to portray roles that carry the entire film on their shoulder' — how would you describe that feeling?
I think it's too early in my career to take these "headlines" or "tags" seriously. I think my only agenda is to keep my head down and keep working and doing the kind of films that I believe in. I want to keep doing films that I would want to watch as an audience and I want to keep getting better at what I do. So, that's really where my focus is at!
Q) You have also been in some incredible films recently. Are you ever fully satisfied with your performances?
No, I think there's always a part of me who looks at the film and performance and thinks about everything that they could have done differently. I think every artist does that in hindsight. I feel that when you're shooting a film versus when you see it after the edit is done and after the film goes through that process — it changes a lot of things. And, at least for me, I think that there's always more clarity on what one could have done or how one could have played things because there are infinite possibilities. I don't think I'm ever fully satisfied. But I think I've always been fully satisfied with the input of the hard work that I've put into every process.
Q) As an actor who has attained stardom and earned the superstar status, how do you deal with the weight of your own achievements?
I don't know if I've earned this superstar status. I think I'm extremely thankful and grateful for all of the attention and love that I've gotten, whatever amount of it that I've gotten. However, I think there's a long way to go. There's a lot more that I want to do. There's a lot more that I want to prove to myself and to the audiences.
Q) What attracts you to films with strong female leads?
As an actor, when a character is well-written on a script level, it makes my job better. I feel I just inherently get excited by challenges and challenging roles where there is scope for me to push myself, surprise myself and surprise the audiences. So, I think maybe that's why I've been leaning more towards female-centric films because that offers me the scope to explore.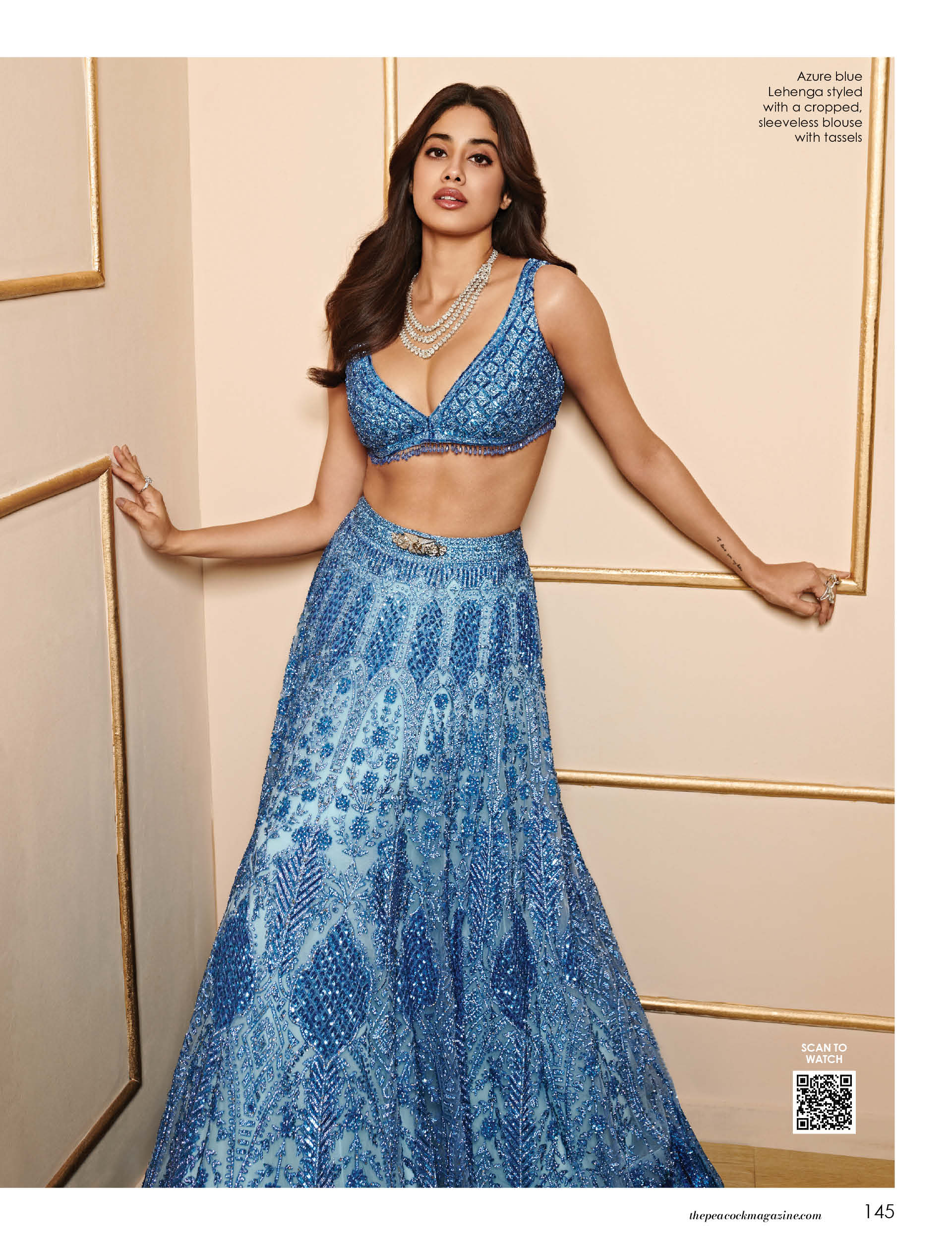 Q) It seems like you're also fond of taking a bit of a risk in order to give everything you can to your role. Could you elaborate on that?
Like I said, I enjoy challenges. I enjoy taking risks and I enjoy pushing myself and my boundaries. I think that every person has a lot more to offer than they give themselves credit for. I'm always trying to test my limits in that regard, especially as an actor, because I think that's how you grow.
Q) How do you decide when to say 'yes' to a film project, and when it might be too stressful for you?
If the script resonates with me, if the director's intentions resonate with me and it excites me, then I say 'yes' to a project.
Q) From signing a film to getting on the set on Day 1 of the film, has there ever been a time when you got anxious or cold feet or worse — wanted to opt out of it?
I still get anxious and nervous before the start of every film, but that has gotten better with each passing film. But even today, for the first few days, I still like finding my way around the set, around people, finding the rhythm of the director, all of those things till I settle into a routine.
Q) How do you go about channelling emotions for the tough roles that you've played?
I just try to understand and know my character as well as possible, and then it's all about a feeling, being in the moment and being as spontaneous as I can. For me, it's really about being open to things, being alive in that moment and feeling exactly what your character is feeling. And you can only do that if you know your character and the story well enough.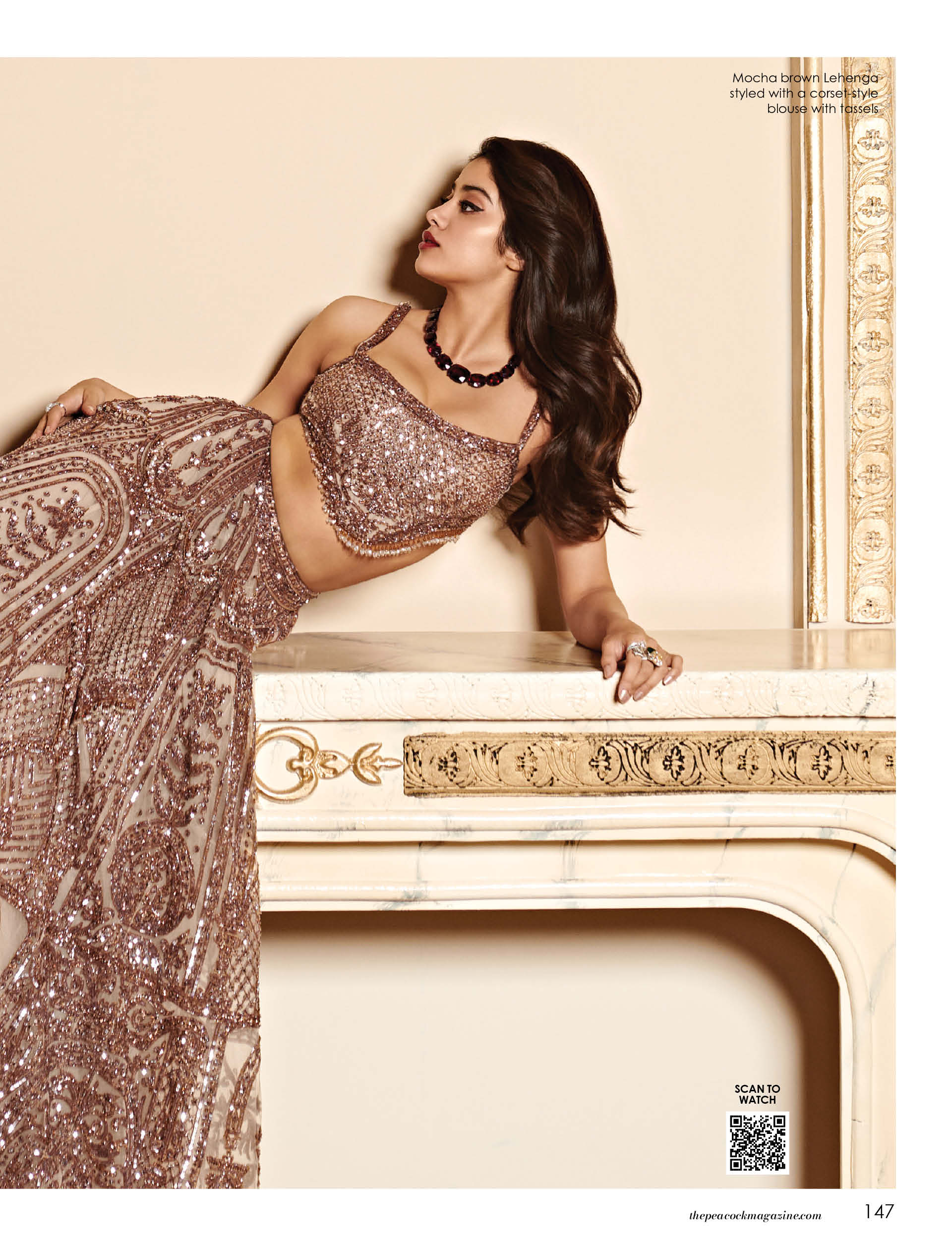 Q) What's the biggest risk you've taken for a film lately?
I think I've said this before but I dislocated both my shoulders while I was training for cricket for my upcoming film Mr and Mrs Mahi. But I went back to training after two or three months after my injury, even when my shoulders weren't fully recovered. I wouldn't recommend this to anyone but we couldn't waste any more time and I had to get back to training. So, that particular incident was a little risky.
Q) Do you ever choose roles because you want to comment on world affairs?
I believe most of my roles have expressed or resonated with what I stand for socially. I wouldn't say politically, but I think definitely, socially. Especially Bawaal and Mr and Mrs Mahi. I think what those films are trying to say also resonates with me very deeply.
Q) How do you deal with fear that comes along with your risk-taking appetite?
It's exciting. I think I'd get bored if I was playing it safe all the time.
Q) Do you feel like you can be bolder now, also in the roles you choose as an actress?
I'm much more confident today than I was before, and there's a lot more self-belief in what I have to offer as an actor now than before. I feel I've seen more of the world. I've interacted with more people. I think that understanding characters that are out of my natural habitat comes easier to me now than it did before.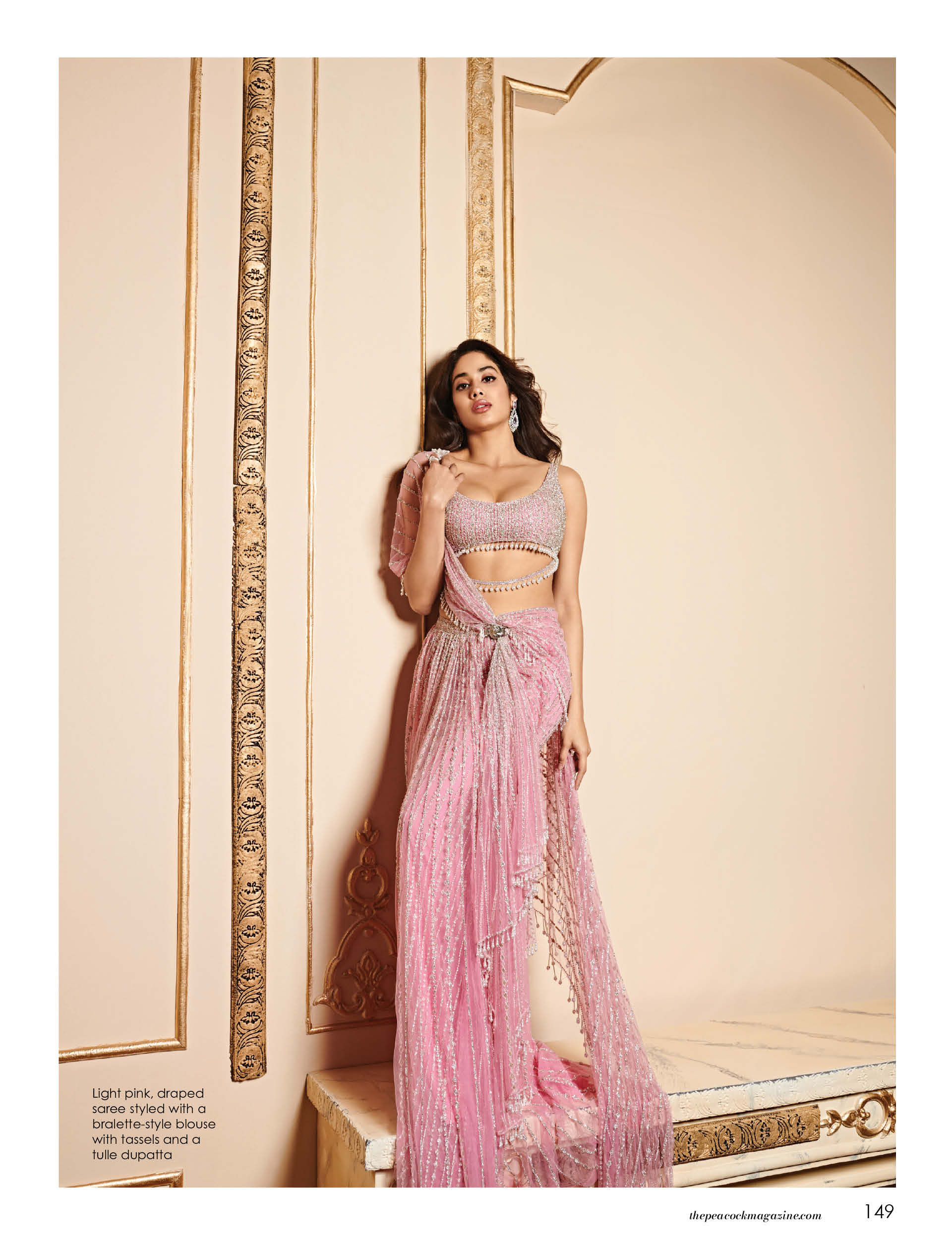 Q) Would you say that you have a different approach to acting today than before?
I feel with each and every passing day, I have become more and more ambitious for what I want for myself as an actor.
Q) As an actor, would you also consider yourself to be an artist?
Of course! I believe all actors are artists because we are telling stories and creating art. And whatever said and done, even if we're depicting a story written by someone else on camera, it's still, to a very large extent, our interpretation about how we see the characters and how we see the stories. I think that this is what makes all actors artists, because it's our perspective on a story, and we move people with what we're showing them, and we make them feel things. And I think that's what art is all about.
Q) Is authenticity something you find yourself seeking out more and more?
It's immensely important for me to be real to myself and real to what I stand for — even if that means being politically incorrect sometimes, or even if that means making unconventional choices. I think that no one ever did anything worth mentioning by following the "popular opinion". So, I try to be aware of what my voice is, as much as possible.
Q) How often do you turn down roles because they typecast you?
I don't know if it's because they typecast me, but I don't like being repetitive. I consciously look for roles that are as different as possible.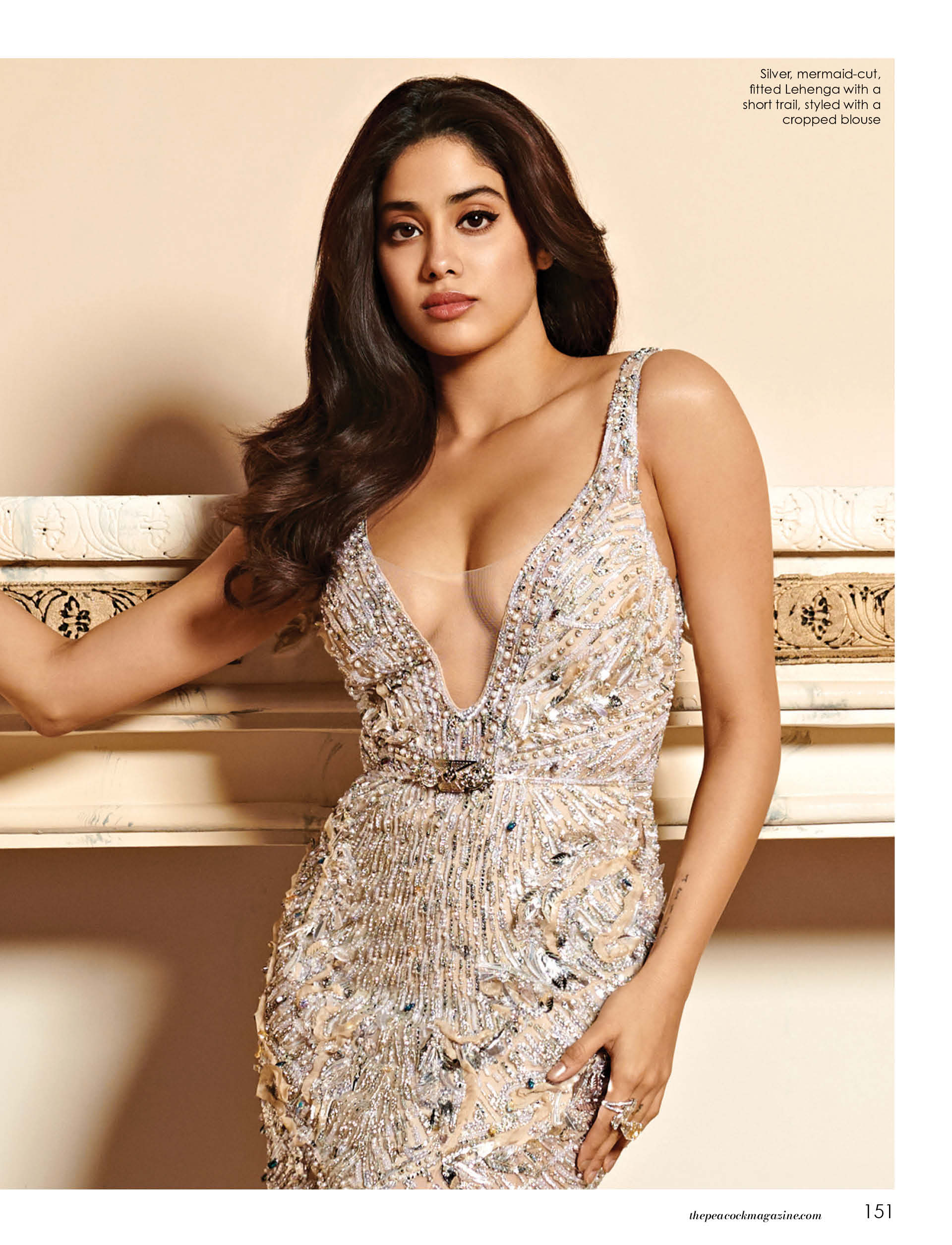 Q) What mistakes would you make as an actor if you were allowed to, in order to grow?
This is a tricky question! I think as an actor maybe I'm not really that aware of the pressures of external factors when I'm making my choices. I feel I operate from a very personal space when it comes to the films that I want to do. So, I think that I'm always on that path of not being too afraid to make mistakes because growth is extremely important to me.
Q) Do you think you've gotten better at cutting out the rest of the noise, so to speak?
I've always been very intrinsically aware that my job is about acting, being on a film set, creating characters and movies, giving the audiences an experience — so the social media, the attention and the fame is just a byproduct of that. I'm quite transitory and I can't get too attached to it. So, I don't take it too seriously!
Q) Who have you learned a lot from recently? In what ways?
I learn a lot from everyone — from my contemporaries, from actors that I look up to, from my parents, from my sister, from everyone in my family. I also take away a lot from the movies that I watch, from movies that I love, from filmmakers that I love. There's always something to learn from everyone and everything!
Q) What have you seen recently outside of your own work that you liked?
I loved Alia (Bhatt) in Gangubai Kathiawadi. I loved Austin Butler in Elvis. There have been so many South Indian films that I've absolutely loved, like Allu (Arjun) sir in Pushpa. I think there's just so much great work out there right now that deserves to be applauded. We're churning out such great cinema, so it's a great time.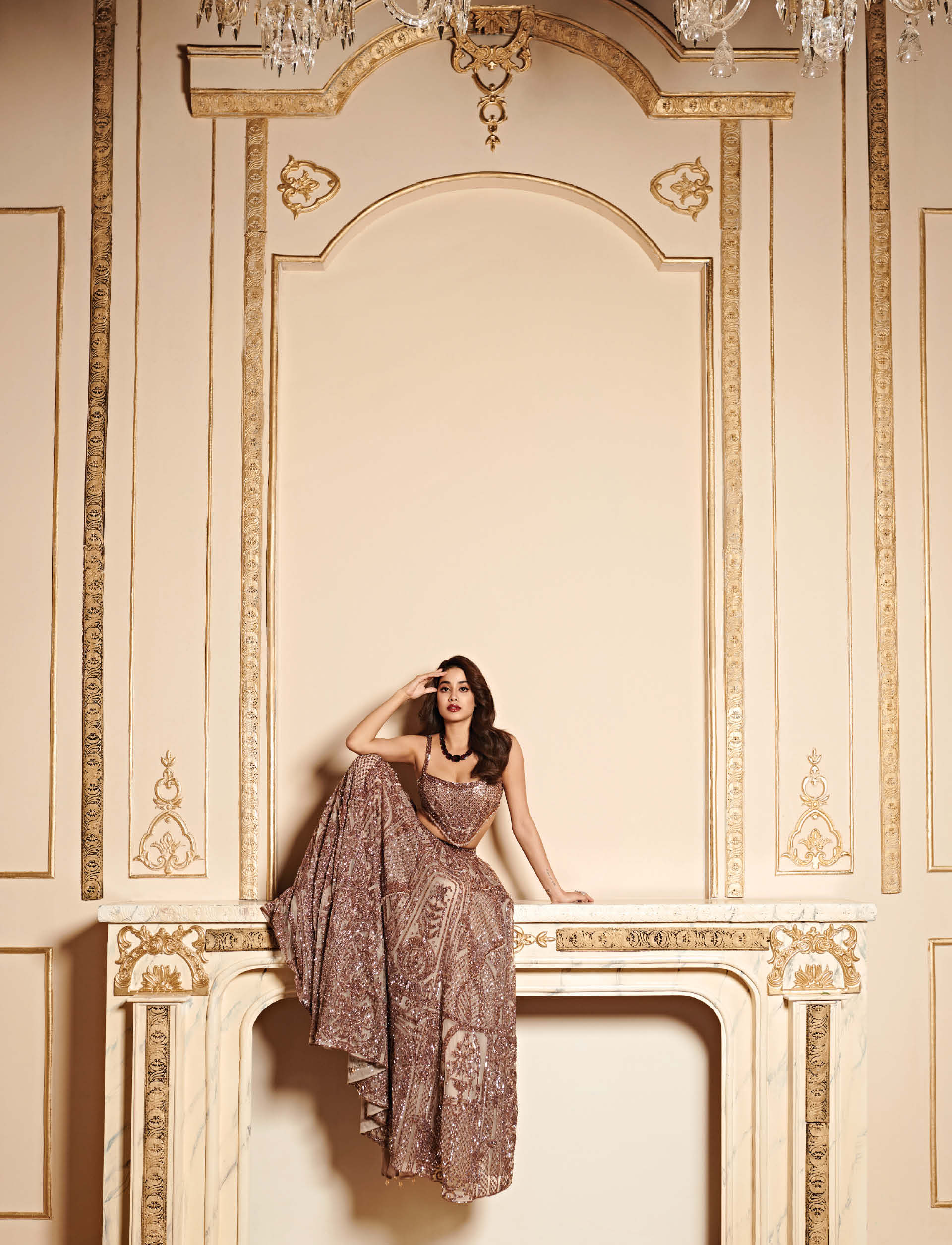 Q) Your style has evolved a lot, especially in the last one year, and you're looking your best at the moment. Has the shift been a conscious one? If yes, what changes did you bring about in your style sensibilities?
I feel I've just gotten a lot more comfortable with myself and I don't get so bothered with what people might think of me or about what I'm wearing. So, I think that I've just started taking all of that and myself less seriously.
Q) How would you now describe your style in just three words?
Moody, comfortable and evolving — I guess because it's always changing.
Q) What does fashion mean to you?
Fashion, to me, means a way to express myself.
Q) Who is your forever-favourite style icon?
I think Rekhaji and Grace Kelly, for sure. I also really like how Hailey Bieber dresses.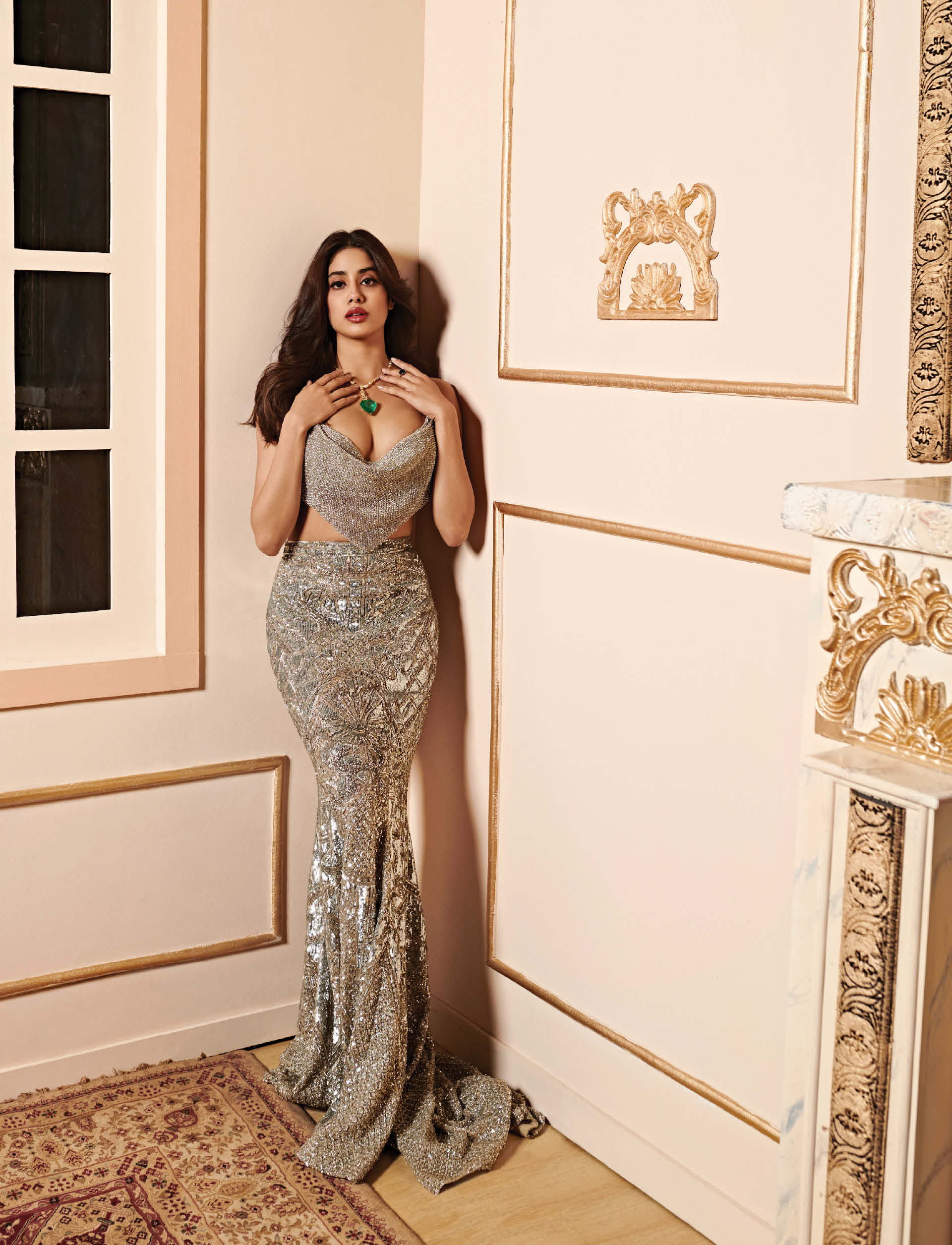 Q) What would be your ideal outfit for a red-carpet moment?
I would love a nice saree or a nice plain black, well-fitted gown.
Q) What is your favourite hack for the red carpet?
My favourite hack for the red carpet is to always be comfortable and feel confident.
Q) What are some of the timeless wardrobe staples, according to you?
A nice, well-fitted black dress, a comfortable pair of jeans, a white shirt, and a nice pair of sneakers. I like cargo pants a lot. I'm currently having a feeling with them, so definitely that.