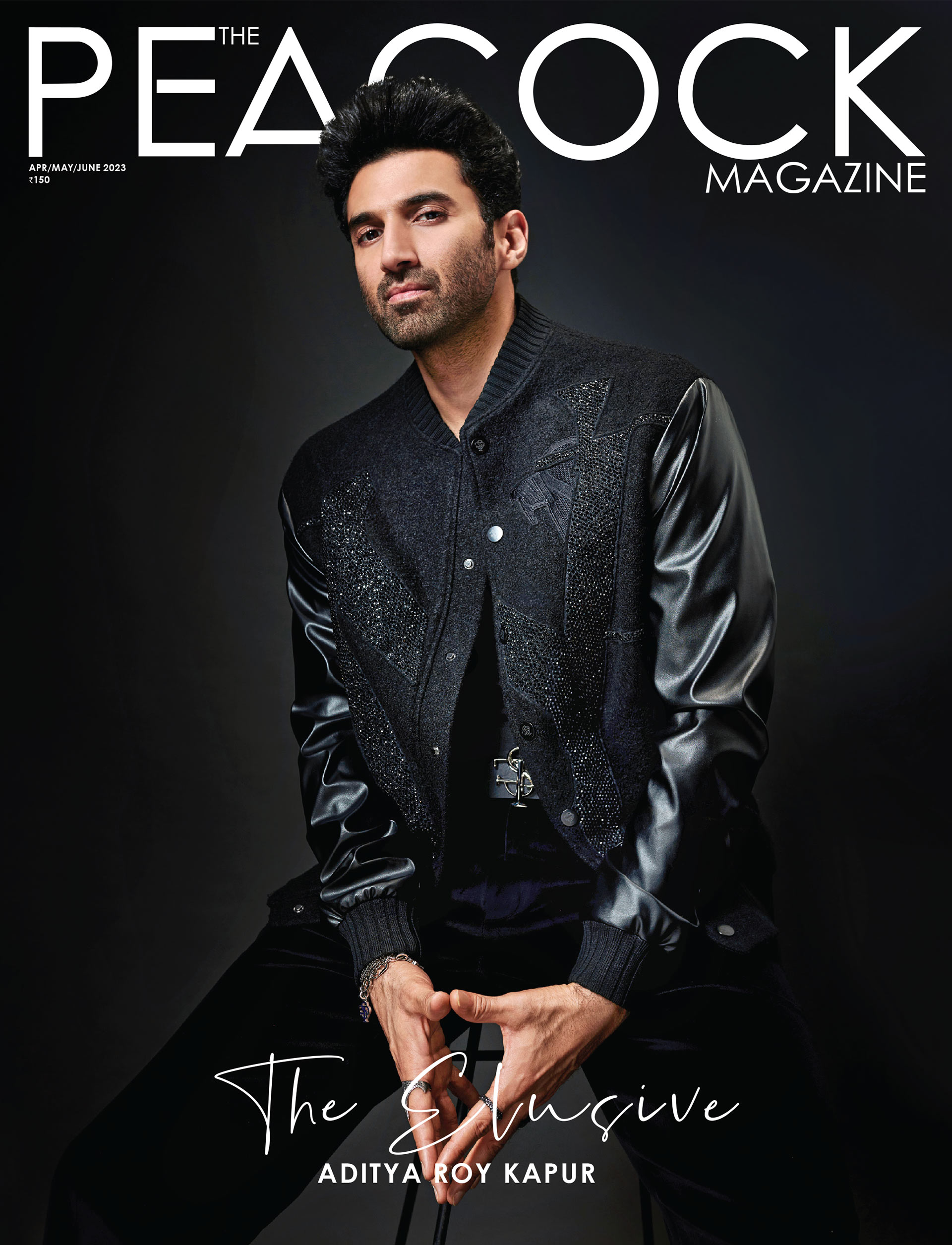 CREDITS –
Photographer – Manasi Sawant
Stylist – Nikita Jaisinghani
Makeup – Stephen Jadhav
Hairstylist – Raghuvir Gaonkar of Team Aalim Hakim
Shoes – Christian Louboutin & Escardo Royale
Jewellery – FSP Jewellery
Production – FSP Productions
Aditya's PR Agency – Think Talkies
Wardrobe – Falguni Shane Peacock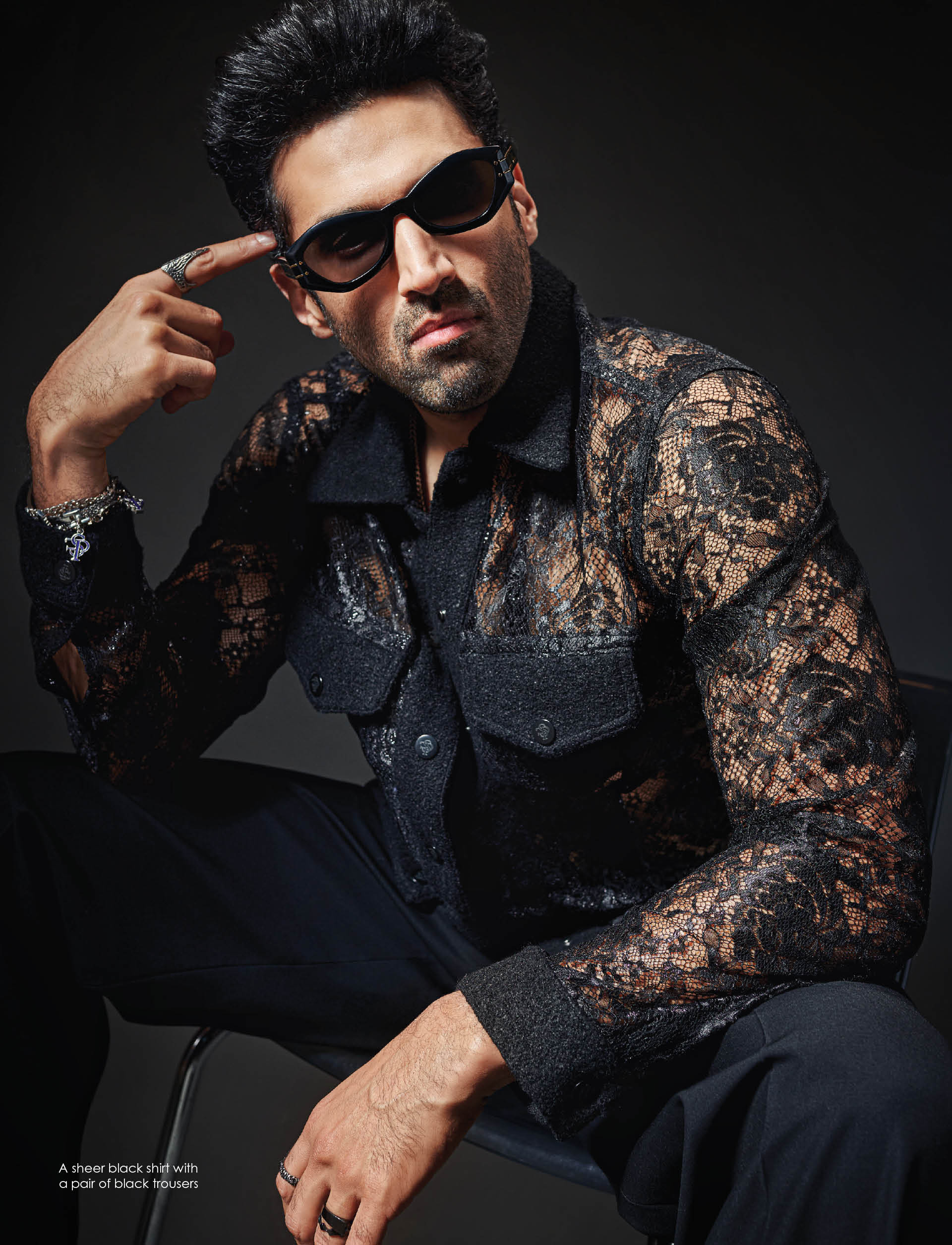 If there's one thing that Aditya Roy Kapur is passionate about it is doing good cinema. However, despite being born in a family with a strong connection to the Hindi film industry, initially Roy Kapur had no interest in being a part of the film industry. Things soon took a different turn when Roy Kapur—whom 90s kids would still remember as the lanky 20-year-old with his unmissable mop of hair showing up on TV screens as a video jockey on a popular music channel, interviewing celebrities and playing the then hit tracks, made his Hindi film debut in 2009.
Channelling his innate charm since then, Roy Kapur has played a mix of memorable and unconventional roles showcasing his versatility as an actor. Indeed, the journey from that of being an interviewer to being interviewed for his own films has been filled with several landmarks. Quiz him on the transition and pat comes his reply in his trademark nonchalant style that none of it was a part of the plan and that becoming an actor just happened.
A risk-taker when it comes to choosing his roles, Roy Kapur is often praised for pushing boundaries in his performances. He is known to only choose films that interest him, regardless of whether they are commercial hits or not. And that explains his wide range of characters, from a charming lover boy in Aashiqui 2 to a dark, brooding artist in Fitoor—to his myriad characters in action thrillers, dramas and even romantic comedies, Roy Kapur has refused to be boxed in any one mould or stereotype. This approach has earned him critical acclaim and has also helped him garner a loyal fan base that admires him for his unique choices.
It is his dedication to his craft and his passion for storytelling that is truly inspiring, making him one of the most exciting actors in Bollywood today. The charming and talented Roy Kapur's on-screen and off-screen presence is a delight to watch. With his effortlessly styled looks, easy-going personality, and versatile acting skills, he has won the hearts of audiences all over India. On-screen, Roy Kapur has a natural charisma that draws viewers in and makes them root for his characters. He has an uncanny ability to bring depth and nuance to his roles, whether as a romantic lead or a complex anti-hero. Off-screen, the actor's charm is equally apparent. He is known for his friendly demeanour, and he has a great sense of humour that endears him to his fans.
On the fashion front, Roy Kapur's sense of style is both trendsetting and easygoing, making him a fashion icon for men in India. He has an individualistic fashion sense that blends casual and formal styles seamlessly, making him stand out from the crowd. Roy Kapur's ability to effortlessly mix and match different styles and colours makes him a true fashion icon for men. He takes on some uber stylish and fashion-forward looks in this issue of The Peacock Magazine as he talks about his ever-evolving approach of preparing for films, a film that was a turning point in his career, and the next bunch of projects he cannot wait to begin—amongst other things. Read on.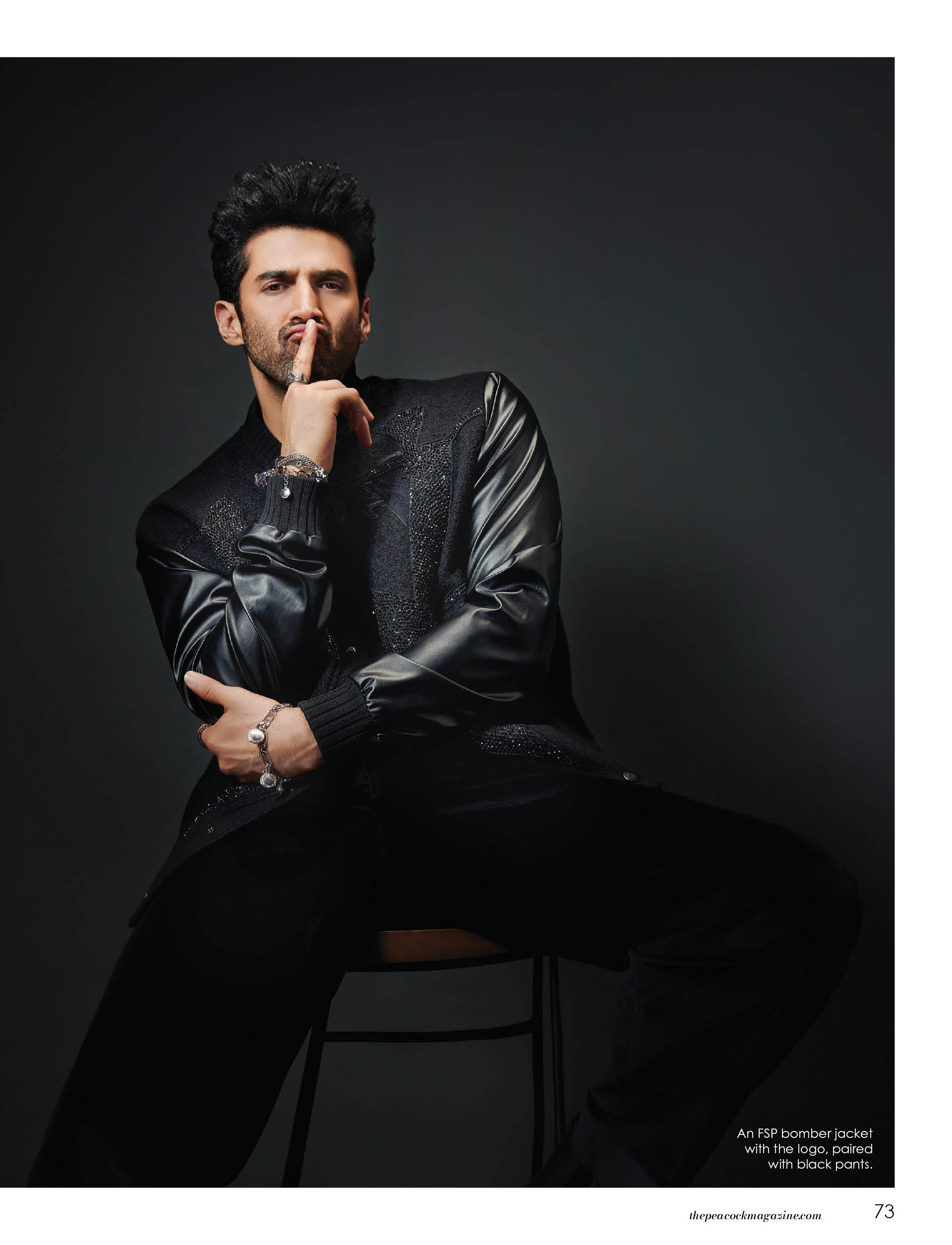 Q) What is your earliest memory of acting?
My earliest memory of acting was faking a stomach ache in order to not go to school. (laughs) So, I think that's when I first probably discovered the joys of acting because I faked sickness and I got chhutti (holiday). My acting in my early career was purely a real-life situation. I was never really inclined towards theatre. I mean, growing up, my elder brothers and my mother were always in the performing arts and they were always doing a lot of theatre. But, I was never really inclined. I kind of used to take part in the annual concerts just to bunk classes.
But, on a serious note, my earliest memories of acting would probably be when I did a play titled The Sound of Music when I was in the second standard. It was for Sydenham College. My brother was in Sydenham College where he was actually co-directing the play and they needed a bunch of kids to play the kids in the story. Obviously, no one in college could have played this part. So, yeah, my first director was my brother and I think I was a pain to be 'directed' because I refused to take direction, refused to do any acting and they thought I'd be a disaster because I was just messing around through all the rehearsals. But, eventually on show day, I kind of apparently gave a good performance to everyone's shock.
Q) You went from being a successful video jockey to now a successful actor. How did that transition happen? How did you land your debut film?
Well, when I was a video jockey (VJ), I would get called to the auditions for a lot of things because when you're on TV, you end up getting noticed. I used to go to some of them and I used to bunk some because I wasn't really interested in acting. But, I would still go as I would feel guilty for not seeing what's out there. One day, I happened to go for an audition that I was called for. A renowned senior casting director Amita Sehgal saw a photograph of mine in a magazine that I had done then and she called me and told me to come for the audition. I did so and somehow, I got the part. I had to play the role of a guitarist in a rock band and I was naturally inclined towards music, so I was like, 'wow'! I hadn't travelled much and this was to be shot in London so I was most excited about that. And acting kind of just happened from there. I said 'yes' to that film just to have the experience and I discovered that I had a lot of fun on that first film of mine. I really enjoyed the new process. It was very different from being a VJ, very different from that television format of hosting. The ball then just started rolling from there. One thing led to another and before I knew it, I was doing more films and getting a lot of acting opportunities.
Q) How do you decide when to say yes to a film project? What excites you enough to agree to do that film?
It can be different things, to be honest. Sometimes it's just that you love a story and you feel like you want to be part of it. Sometimes it can be the director and his passion and his vision. But, of course, I think there are a few things more that one always looks for. You want to play an interesting role. Now I want to keep trying to push myself to do different things—things that I haven't done before. But, at its heart, I think it's a director's medium. You definitely have to connect with the director and what the story is trying to tell.
Q) What's the biggest risk you've taken for a film lately?
Apart from basic action training, I don't think I've done any risk-taking per se. And it's not really risky as I enjoyed every bit of the training process.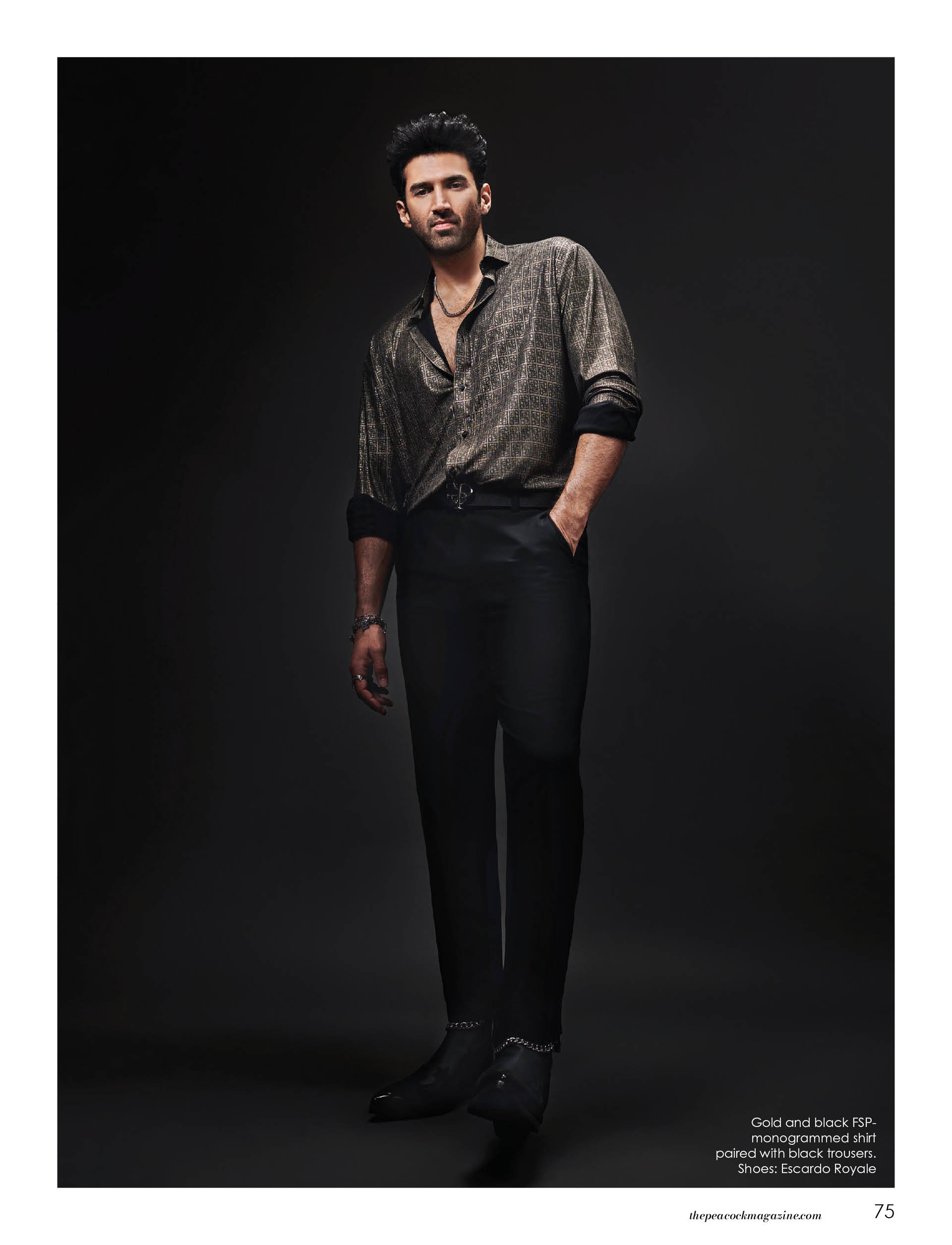 Q) Would you say that you have a different approach to acting today than before?
I think it keeps changing. It keeps evolving. Everyone's process is unique to themselves. Everyone has their own way of approaching it. As you get more experienced, there are certain things that you used to worry about when you were younger, that now just come naturally to you. Things tend to become second nature that earlier one had to really struggle with or concentrate on. That's why I think the best teacher is 'work'. And it happens more when one is constantly self-critical; I mean it's important to be your own critic all the time so that you're constantly looking at areas that you feel need work and then as you keep working, you also try to address those areas and work on them. So, I guess, my approach is pretty much the same at its core. I really love preparation. I think that's one of my favourite parts—the preparation that one gets to do for every role. But, yes, I'm also different on the sets now. I'm better at conserving energy, staying concentrated and not just out there to chill. I mean not that acting was ever about chilling. Given that shoots go on for long hours so if you expend too much energy then you would not have enough left for the screen, but that happens early in your career. This and a lot of other little things that you get better with more work, experience and time.
Q) Any particular film or role that helped you discover the actor in-depth in you?
I think every role does that in some way or the other. But for me Aashiqui 2 would be a big one because that was the first time I was playing a leading role. So, that got me to discover something completely new. I had to romance for the first time in my life on screen. I had never done that before in the few films that I had worked in. So, Aashiqui 2 was definitely a new outing for me that got me to discover a whole other side of me. But every role like Daawat-e-Ishq as well, I was doing something very different like I had to play a person from a very particular place with a very particular accent. So, that got me to discover a whole different type of performance. All in all, every role in some way or the other is a teacher. It's just about keeping your eyes and ears open for it.
Q) Who has been your biggest influence in your career?
I take my family and their opinions seriously. I always have their support and their opinions on things I share with them. I always discuss with them or tell them my thoughts about a lot of things. So, I guess in that sense, it's my family. But otherwise, I don't think I could say there's anyone in particular.
Q) OTT platform content and web series grew manifold in the last couple of years. How different is it for you as an actor while working on OTT content as opposed to mainstream cinema?
Honestly, I don't think there's any difference. It's all about telling stories at the end of the day and there's nothing that changes in the acting. It's all pretty much the same. If I have to compare it, I would say it's like a test match. It's important to stay concentrated till the very end of the match. When it comes to films, you're definitely moving at a faster pace because there's so much more work. But, apart from that, as an actor, I felt no difference in the process of the filmmaking.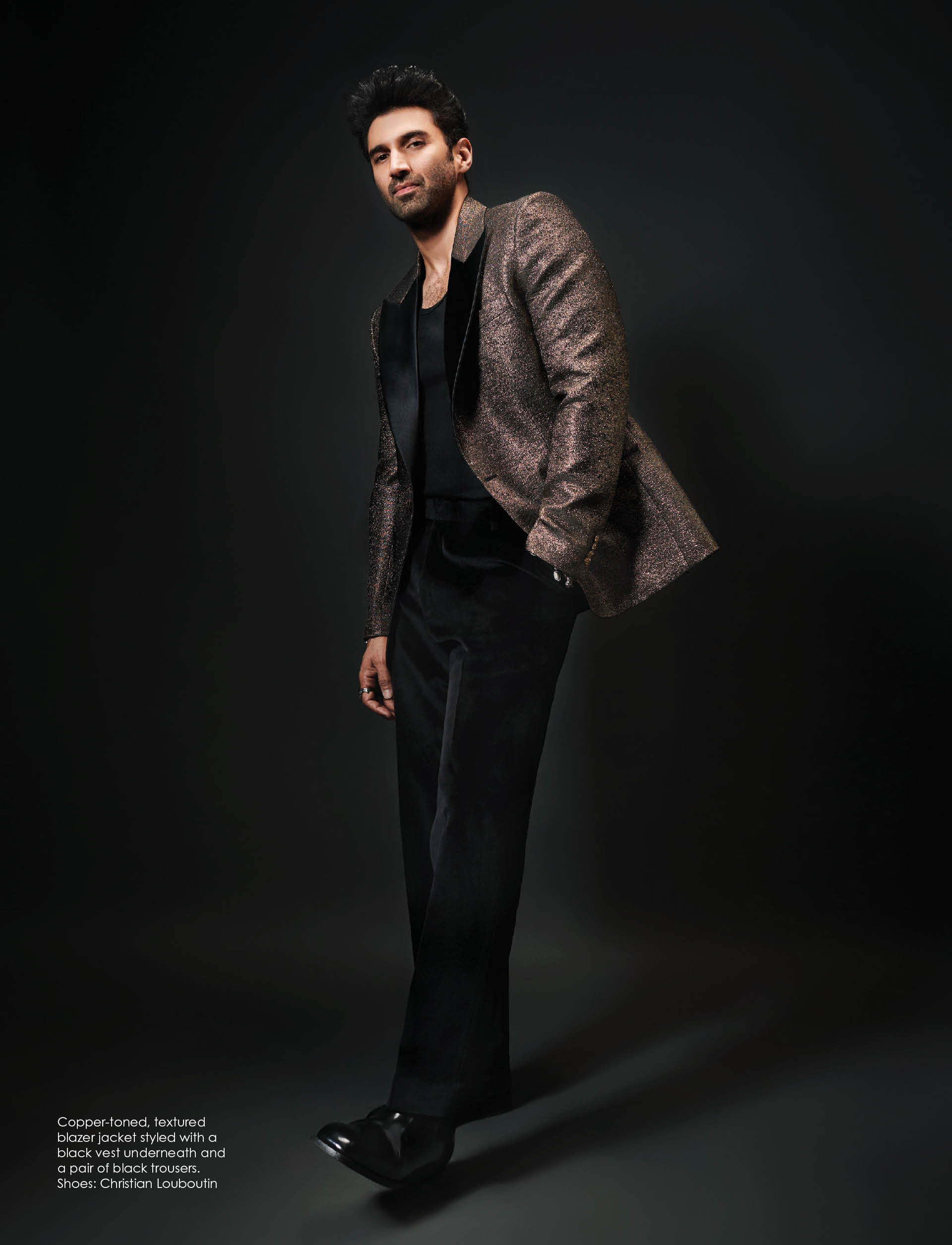 Q) How important is a strong social media presence for an actor today?
Well I think evidently my answer is in my actions! (laughs) I'm not great or active on social media. I'm not very consistent with it. So, I guess the jury is out on how important it is for me. I don't give it too much thought. I go naturally with how much I'm able to. For me, I guess all my energies are aligned towards things I like doing. I love being on sets, being on shoots. I don't take social media as easily and naturally as I guess my contemporaries do. Much to the dismay of my manager and my PR—I mean, they would obviously like me to be more active. But honestly, I can't help it. Every now and then when I have a leave, I get a little excited and I post a few things, but for me I need to kind of have some off time and not really think about what I need to post, etc.
Q) What are some of the personal beliefs that you firmly stand by professionally?
One always tries to live their life in alignment with good morals, values and try to do all those right things. So, I don't think it's any different when I approach a film. I would obviously do a film if it fits within the model framework—within my moral framework of what I feel is right and wrong to me. And, I guess, as long as you keep that in your mind, you will end up making the right decisions for yourself.
Q) One film that is close to your heart. Why?
It would be Aashiqui 2 because it was a different experience for me.
Q) Who have you learned a lot from recently? In what ways?
I think I've learned a lot from YouTube recently. (laughs) I watched a lot of martial arts videos on YouTube recently, hence.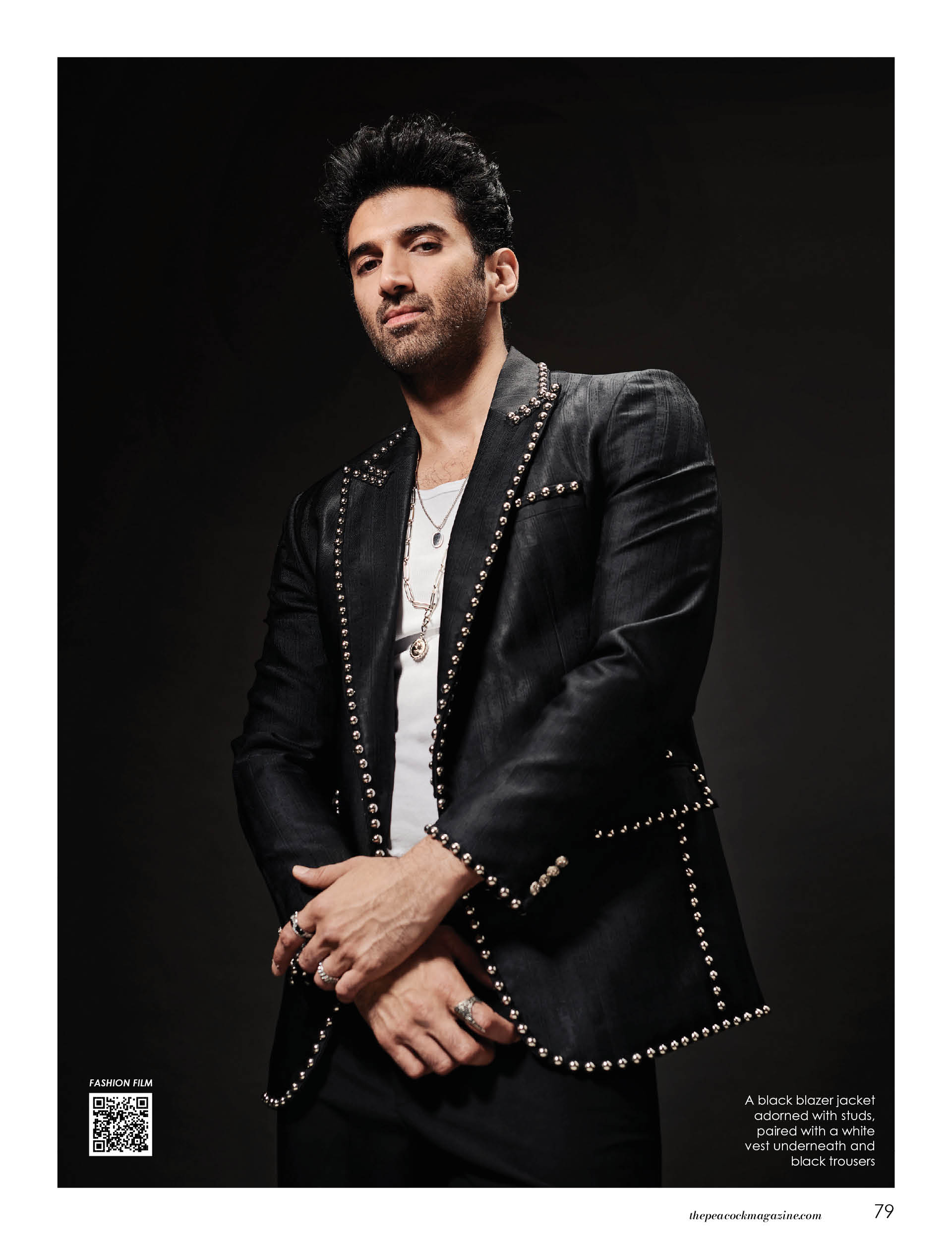 Q) What have you seen recently outside of your own work that you liked?
Everything Everywhere All At Once. That was a nice one!
Q) Do you have a go-to person for advice?
My mom.
Q) How do you feel about the success of The Night Manager? Do you think you're in the best phase in your career right now?
I'm really happy that The Night Manager has been received well and people have really liked it. I'm really looking forward to how they receive the second part of the season that's coming up in June. So, I'm really excited about that release, as well. I'm excited about Gumraah that has just been released. It's definitely a good phase and it's always nice when the work that you do is appreciated.
Q) What kind of films and series would you like to do in future? What genres do you want to explore?
I'm starting to work with (Anurag) Basu, Dada—as we fondly call him. We're working on the Metro Inn Dino next month with Sara (Ali Khan). The movie will be something that's going to be specialised in romance. In terms of genre, I would love to do a comedy—an out and out comedy. I would also love to do a period piece. There are plenty of genres I haven't done and I would love to explore all of those!