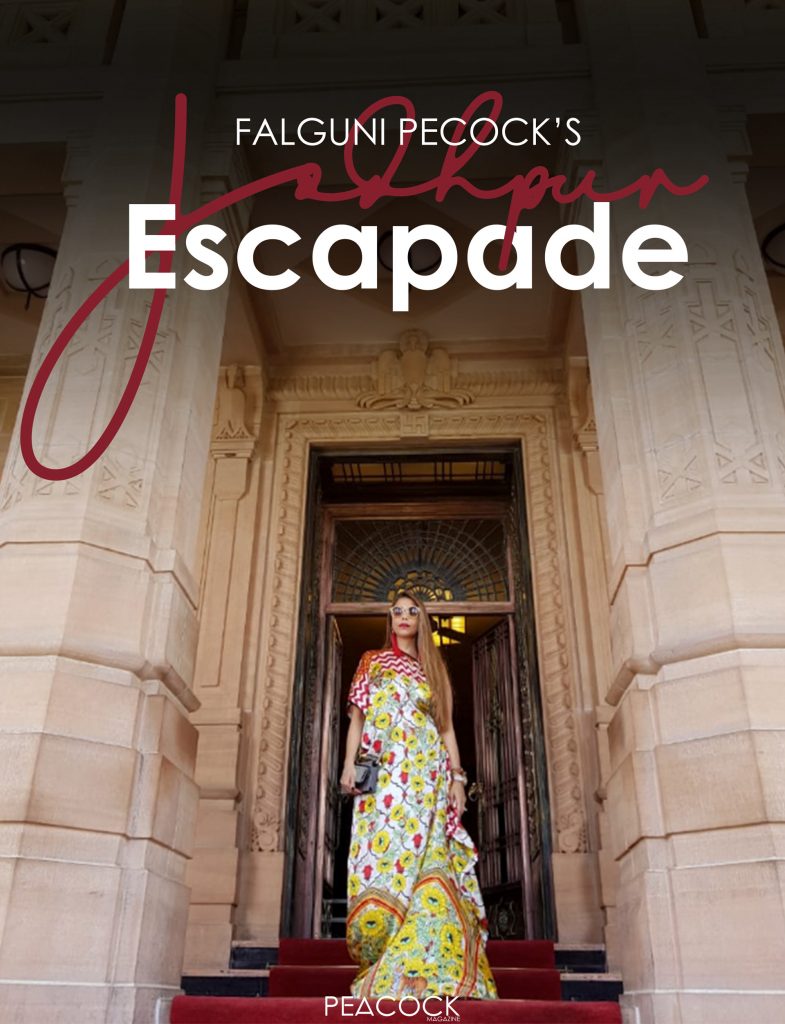 The blue city of Jodhpur is an architectural jewel in Rajasthan's arsenal, the second largest city in the state houses some of the most remarkable forts, temples and havelis. It is a mélange between a modern day metropolitan and a legacy exuding royal heritage. My 3-day escapade in the city was enchanting and dream-like; it was an overwhelming experience, to say the least. The magnanimity and extravagance will overtake you the moment you step into its grand galore, it was even more enthralling because of the hospitality I experienced at the Umaid Bhavan Palace Hotel. It takes you back into the bygone eras; the structural beauty is spell-binding and it immediately invigorates the regal feel. As a part of our welcome, traditional folk music was played, which rhythmically echoed across the ginormous dome-like space, beautiful garlands and a warm smile was just the beginning of their inimitable hospitality.
When large palaces that are steeped in art, history and culture are converted into luxury hotels, they offer more than just a five-star experience; it's like stepping into the world of Indian monarchy. As we toured around the palace hotel, every nook served inspiration and every corner was beholding and picturesque. Built over centuries ago, it still emanates the old world charm but the spectacular modern art-deco makes it prevalent and even more amusing. Accommodated into a sprawling suite, overlooking the lush green lawns, the palatial rooms were breathtaking in every way. Our label's eponymous bird, the Peacock was artistically painted inside our room and as we peeked outside to the central courtyard, the majestic bird, in a large number, flared in its glory.
Meeting the King of Jodhpur, Maharaj Gaj Singh was an enlightening experience, learning about the palace and the city from its ruler broadened my horizon about the cultural gem that is Jodhpur. Every hour spent at the palatial home ground feels different as there's so much to explore and every sector is equally captivating. Then delectable authentic food served at the Palace is a royal treat, a gourmet experience you will treasure forever. We showcased a fashion show at the palace hotel, as a part of a sit-down soiree, punctuated with a candlelit courtyard and dinner serving local delicacies. Once you step out of the palace, the city has a plethora of places and activities to engage in. The next day, in the near vicinity, was another archaeological wonder where we shot a mesmerizing editorial with ace photographer Taras Taraporwala and stylist Mohit Rai, it was a delight to capture the essence of the place with our couture in the same frame.