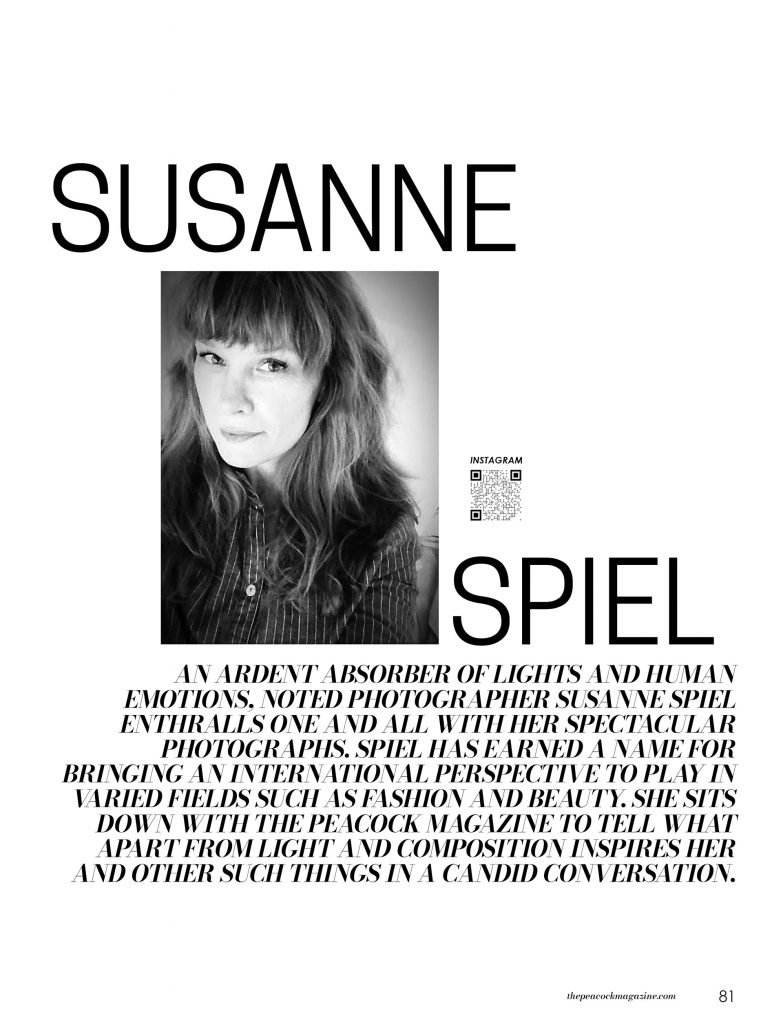 An ardent absorber of lights and human emotions, noted photographer and documentarian Susanne Spiel enthralls one and all with her spectacular photographs. Based in Vienna, Spiel has earned a name for bringing an international perspective to play in varied fields such as fashion and beauty. Her prolific body of work includes the best of fashion magazines and luxury brands across the globe. She sits down with The Peacock Magazine to tell what apart from light and composition inspires her and how shooting Donatella Versace was one of her most challenging shoots.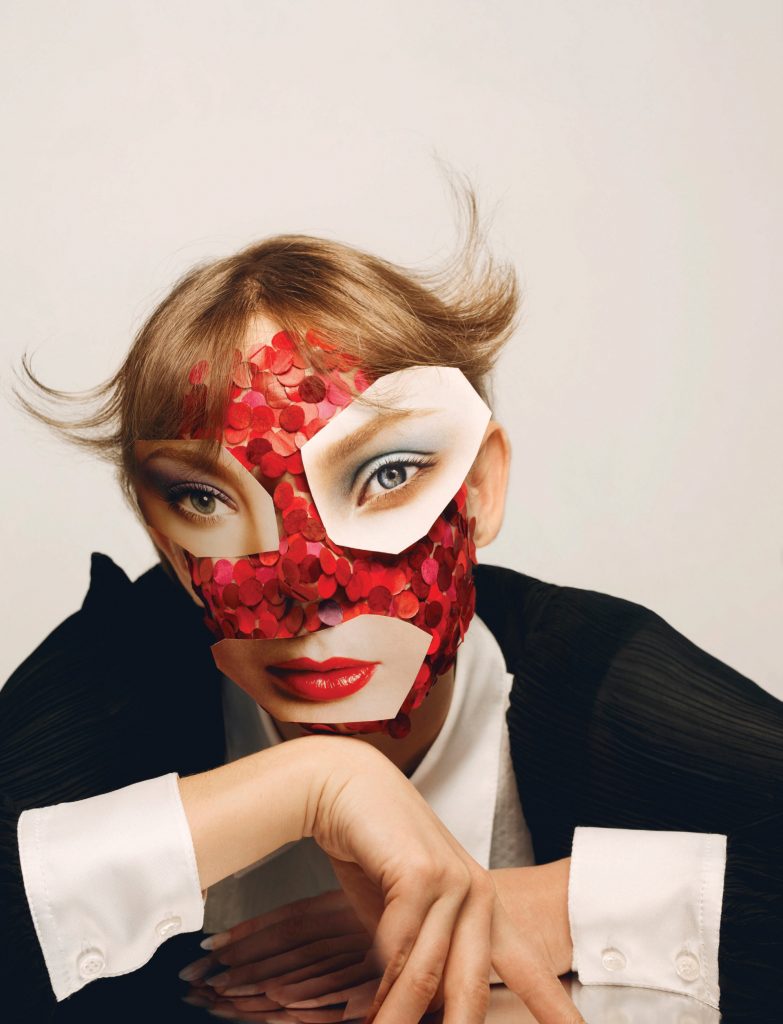 [Q] What were your growing up years like?
Fun, fun, fun. My parents loved me and I was a good student.
[Q] You studied graphic design but shifted your interest to photography? When and how did you find yourself taking interest in fashion photography?
I actually studied photography, did my Master's, and then shifted to graphic design. After eight years of working in several international companies, I missed photography and shifted back to photography, finally.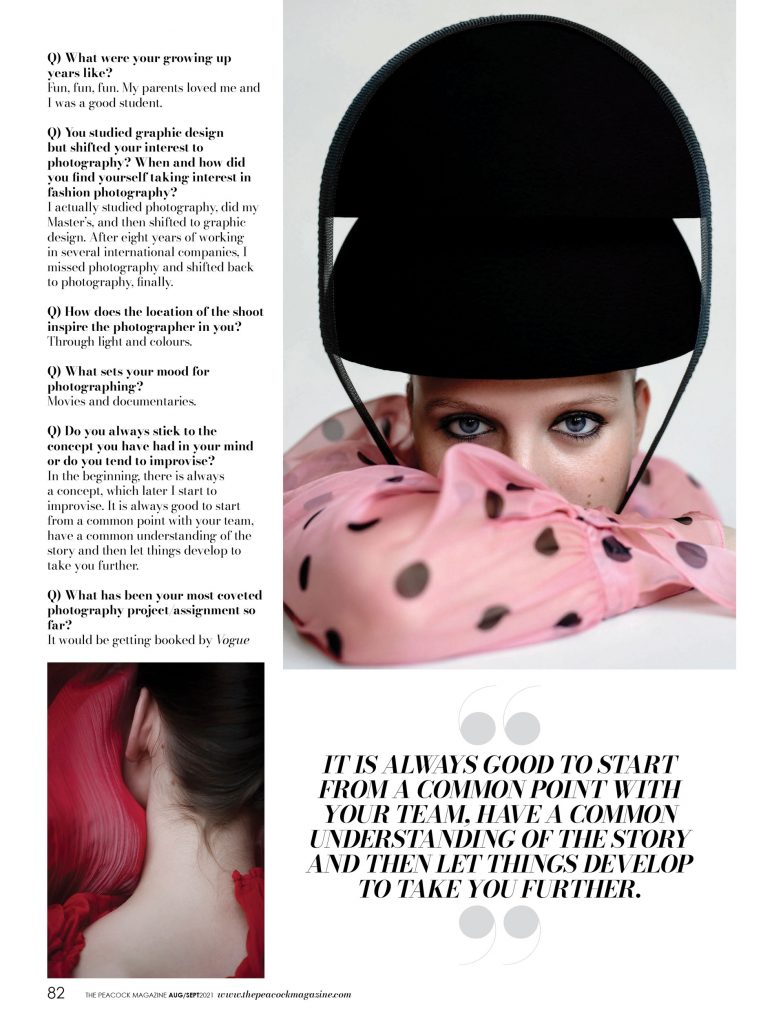 [Q] How does the location of the shoot inspire the photographer in you?
Through light and colours.
[Q] What sets your mood for photographing?
Movies and documentaries.
[Q] Do you always stick to the concept you have had in your mind or do you tend to improvise?
In the beginning, there is always a concept, which later I start to improvise. It is always good to start from a common point with your team, have a common understanding of the story and then let things develop to take you further.
[Q] What has been your most coveted photography project/assignment so far?
It would be getting booked by Vogue and Harper's Bazaar for several fashion and beauty editorials.
[Q] How do movies inspire your photography?
Through the light used in the movies and the story of the characters. The costumes also, sometimes.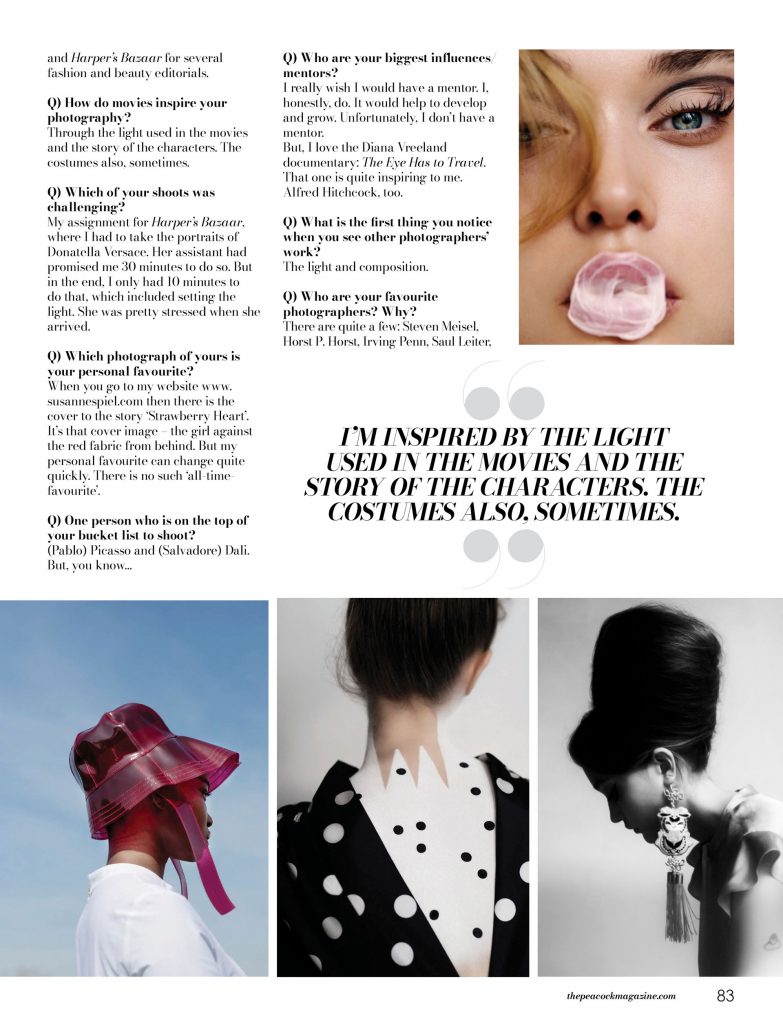 [Q] Which of your shoots was challenging?
My assignment for Harper's Bazaar, where I had to take the portraits of Donatella Versace. Her assistant had promised me 30 minutes to do so. But in the end, I only had 10 minutes to do that, which included setting the light. She was pretty stressed when she arrived.
[Q] Which photograph of yours is your personal favourite?
When you go to my website www.susannespiel.com then there is the cover to the story 'Strawberry Heart'. It's that cover image — the girl against the red fabric from behind. But my personal favourite can change quite quickly. There is no such 'all-time-favourite'.
[Q] One person who is on the top of your bucket list to shoot?
(Pablo) Picasso and (Salvadore) Dali. But, you know…
[Q] Who are your biggest influences/mentors?
I really wish I would have a mentor. I, honestly, do. It would help to develop and grow. Unfortunately, I don't have a mentor.
But, I love the Diana Vreeland documentary: The Eye Has to Travel. That one is quite inspiring to me. Alfred Hitchcock, too.
[Q] What is the first thing you notice when you see other photographers' work?
The light and composition.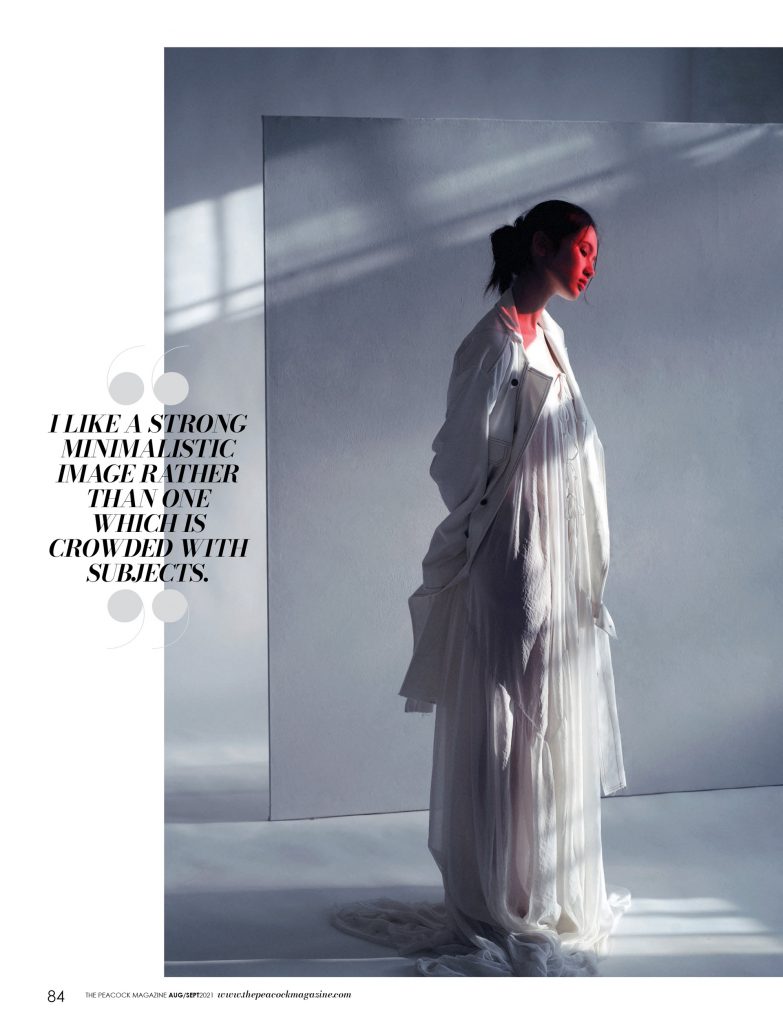 [Q] Who are your favourite photographers? Why?
There are quite a few: Steven Meisel, Horst P. Horst, Irving Penn, Saul Leiter, Guy Bourdin, Helmut Newton, Helen Levitt, Shoji Ueda, and Erwin Elliott. They all have these things in common -— the storytelling, composition and light, which I appreciate in a fabulous picture.
[Q] What is your favourite photographing style?
Apropos the photographers above, a good combination of light, colour, and composition. I like a strong minimalistic image rather than one which is crowded with subjects.
[Q] What are some of the things you are obsessed with as a photographer?
The light and composition.
[Q] What are your future plans?
It is to become a better photographer every day.
[Q] If you could choose just one person to photograph you, who would it be?
Steven Meisel.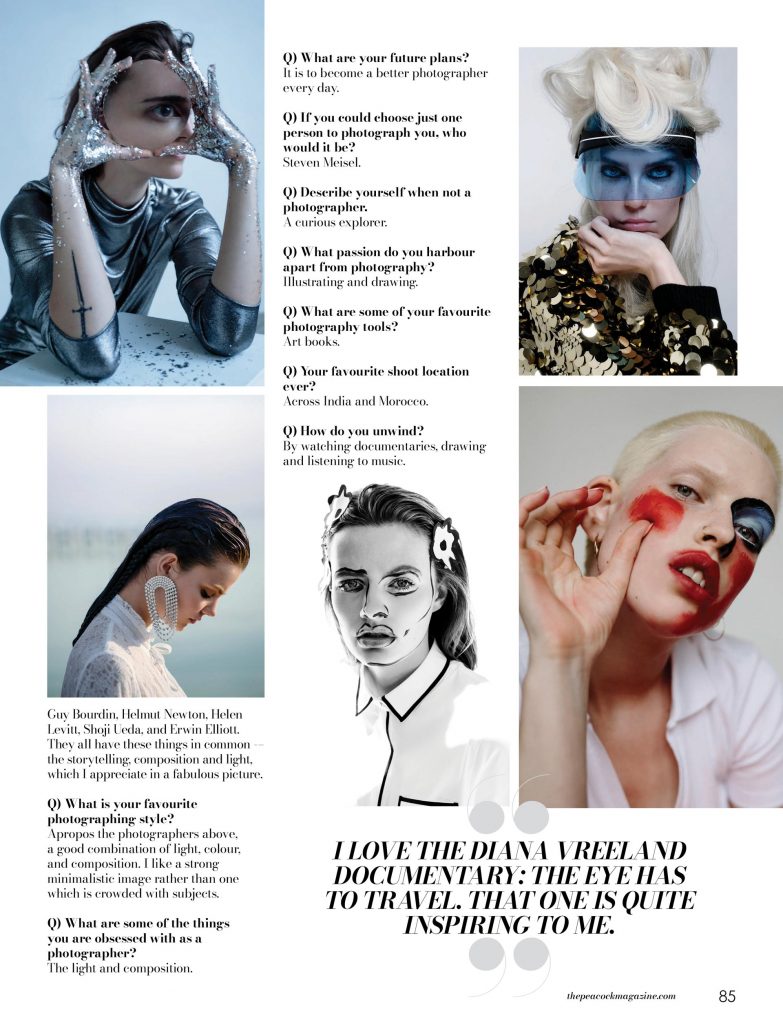 [Q] Describe yourself when not a photographer.
A curious explorer.
[Q] What passion do you harbour apart from photography?
Illustrating and drawing.
[Q] What are some of your favourite photography tools?
Art books.
[Q] Your favourite shoot location ever?
Across India and Morocco.
[Q] How do you unwind?
By watching documentaries, drawing and listening to music.