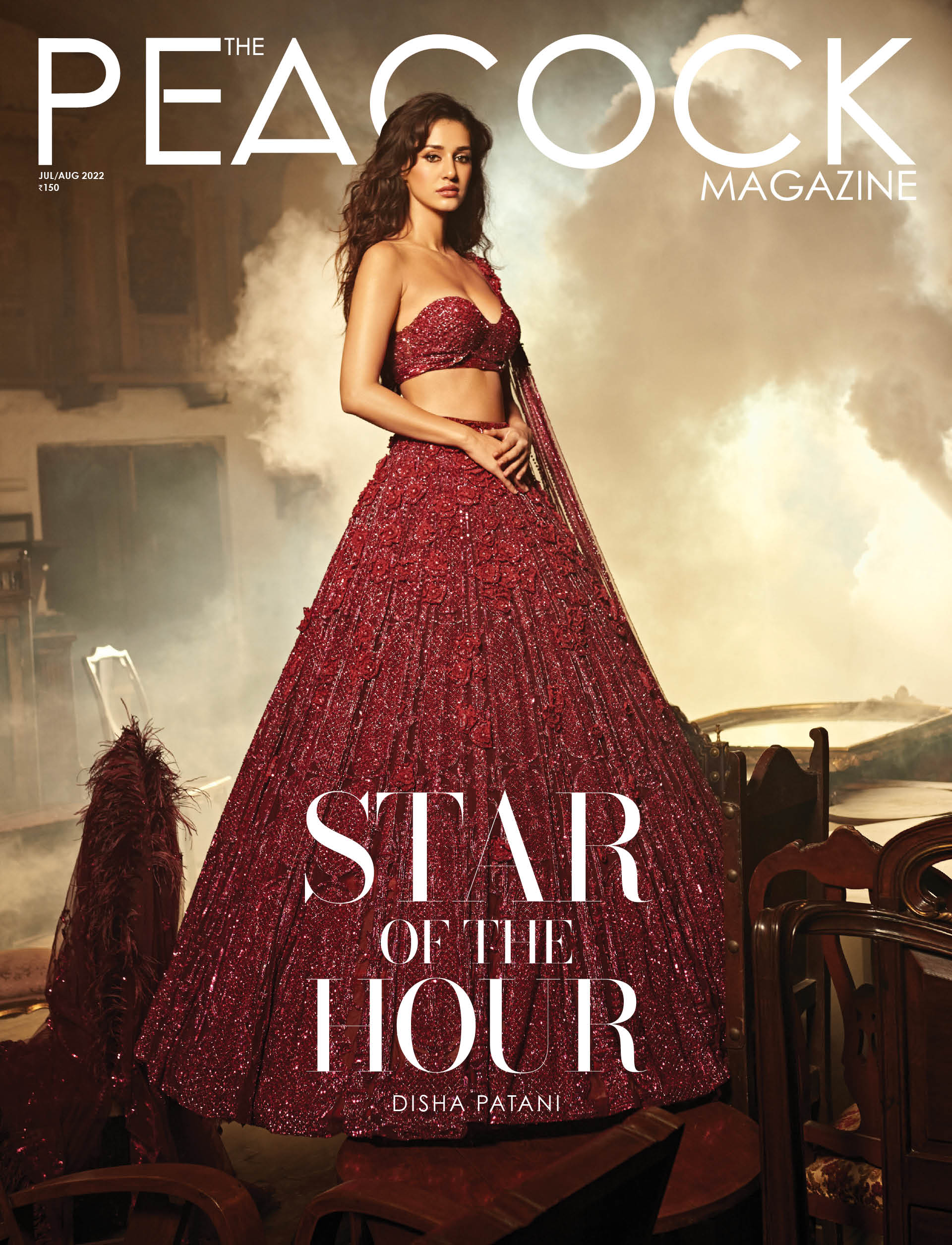 CREDITS –
PHOTOGRAPHER – VAISHNAV PRAVEEN
STYLING – AASTHA SHARMA
ASSISTED BY – REANN MORADIAN AND NIDA SHAH
MAKEUP – SÉVERINE PERINA (TOABH ARTISTS)
HAIR – ZOEY QUINNY
RUGS – JAIPUR RUGS
LOCATION COURTESY – THE GREAT EASTERN HOMES
PRODUCTION – FSP PRODUCTION
ACTOR'S PR – SPICE SOCIAL
WARDROBE – FALGUNI SHANE PEACOCK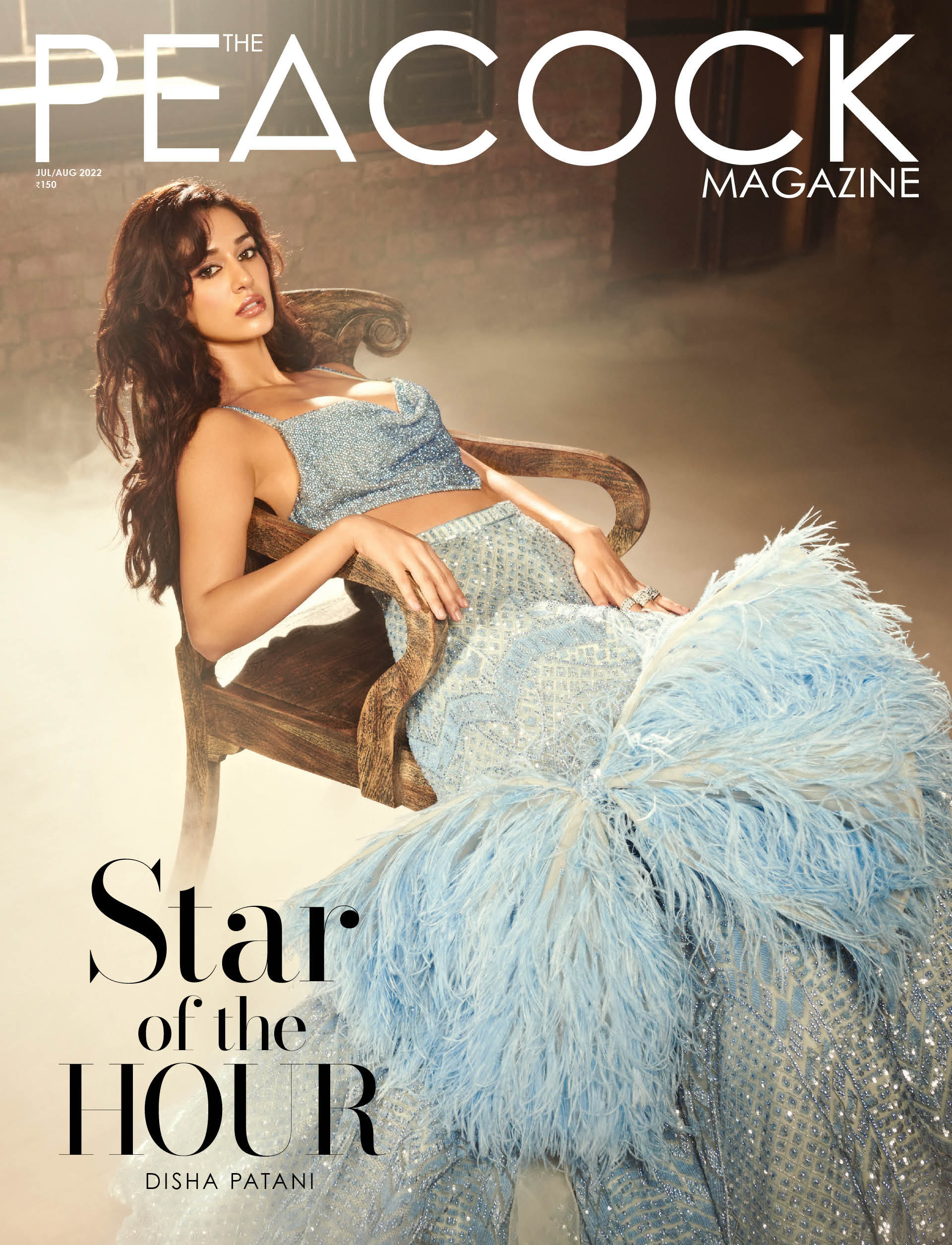 Young, raw, fiercely private, but unabashedly honest when she speaks up—we're talking about actor and the superstar in the making—Disha Patani. The actor, who hails from Bareilly, set the screen ablaze with each of her performances from the word go and is responsible for breaking the internet on several occasions. Her career took off from her debut film, which was a Telugu outing titled Loafer. But it was her special appearance in the film M.S. Dhoni: The Untold Story that made everyone in Bollywood sit up and take note of a new actor on the horizon, all set to be a trailblazer. Soon, Patani was seen in numerous films that straight up became commercial hits. Apart from being an actor with some fine acting chops, Patani is also a great dancer as most of us have seen and known by now and an unparalleled fitness enthusiast as well. It doesn't come as a surprise that she is the most sought-after actor in the industry to be signed for films and by some top-notch global and Indian brands across industries.
In the latest issue of The Peacock Magazine, Patani turns muse for Falguni Shane Peacock in their bespoke couture. She also keeps her introverted side at bay and gets candid while chatting up about the kind of films she grew up watching, her favourite genre of films, and what success means to her, among many other topics that we touch upon. Read the excerpts.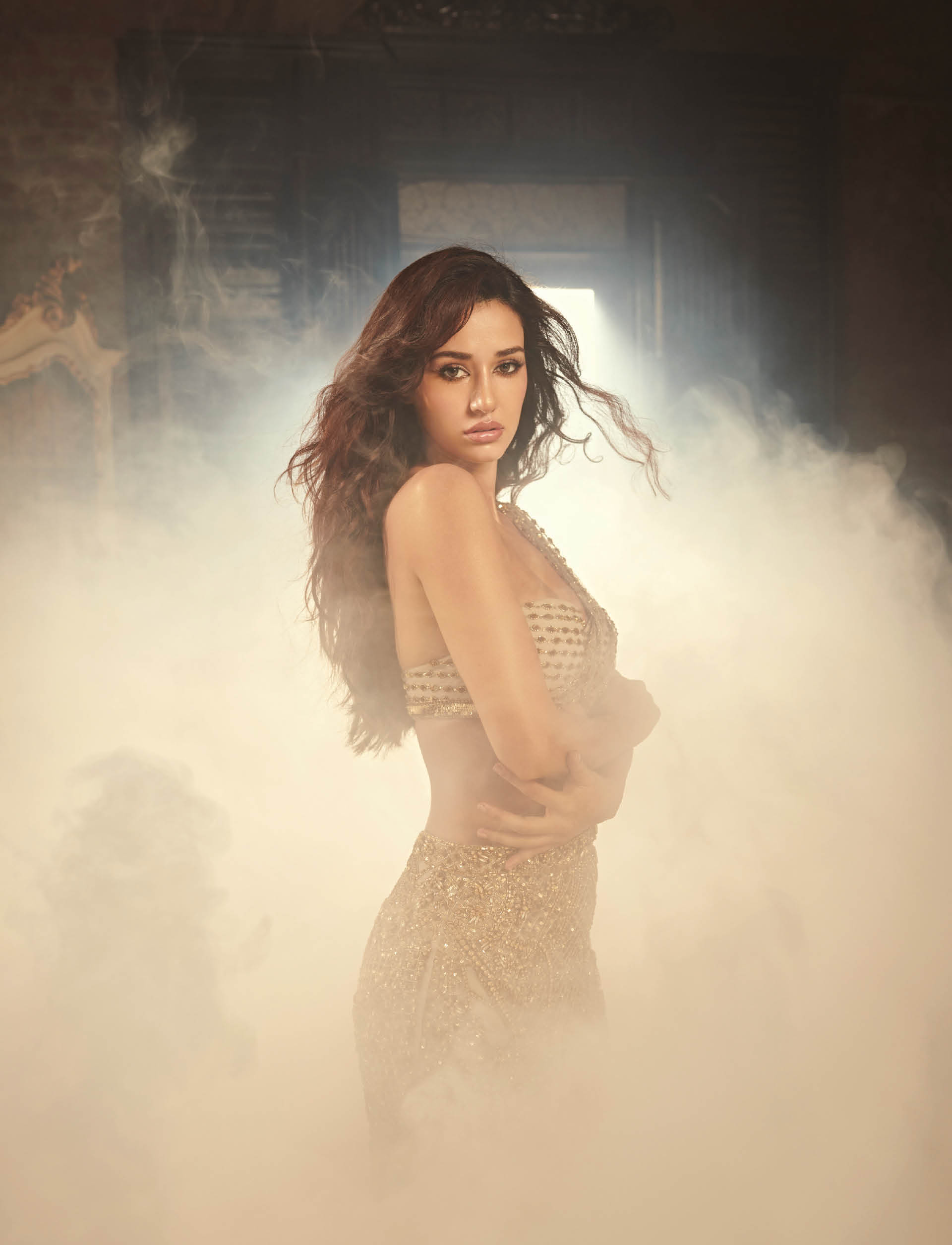 (Q) What kind of movies did you grow up watching?
It was a mixed bag of thriller, action, and action-comedy.
(Q) What is your favourite genre of movies as an audience?
I love watching action-thriller movies and I relate to them a lot because I consider this to be space and my strength.
(Q) When did you first realise that you wanted to become an actor?
My first experience as an actor was my first audition. I was quite nervous as I was facing the camera for the first time. I was going through a rollercoaster of emotions. I had to give my best for the shot, there were lines that I had to remember correctly, and project certain emotions along with it. There's a lot that goes into the process. There were a lot of people present at the place where I was auditioning. However, I somehow managed to find my comfort when I started looking through the lens instead of looking at the people around me. That's the time I felt a sense of belongingness.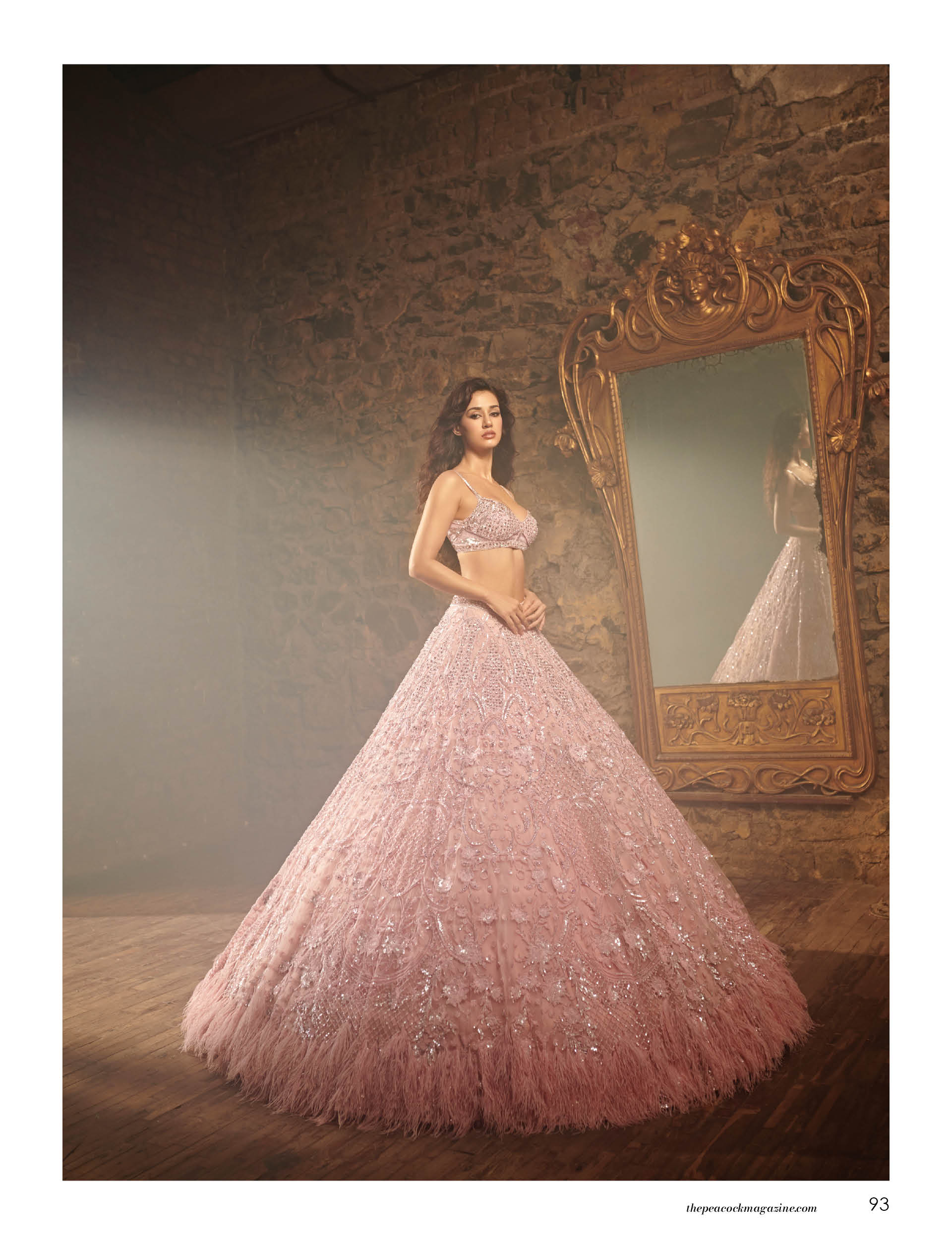 (Q) How did you get your debut film?
I had been giving auditions for a while, in order to find my breakthrough project. I had worked extremely hard and luckily, I was at the right place at the right time. I went through the entire process of auditions for M.S. Dhoni: The Untold Story, and the director expressed that he really liked my audition clip and decided to go ahead with the casting.
(Q) How do you go about selecting your films?
Of course, there are multiple factors that are there when you take up a project. For me, one thing which is extremely important is the story and how the character resonates with me personally. Rest everything comes after that, as long as the content is good I am up for the project.
(Q) Any particular film or role that helped you discover the actor in-depth in you?
Kung Fu Yoga.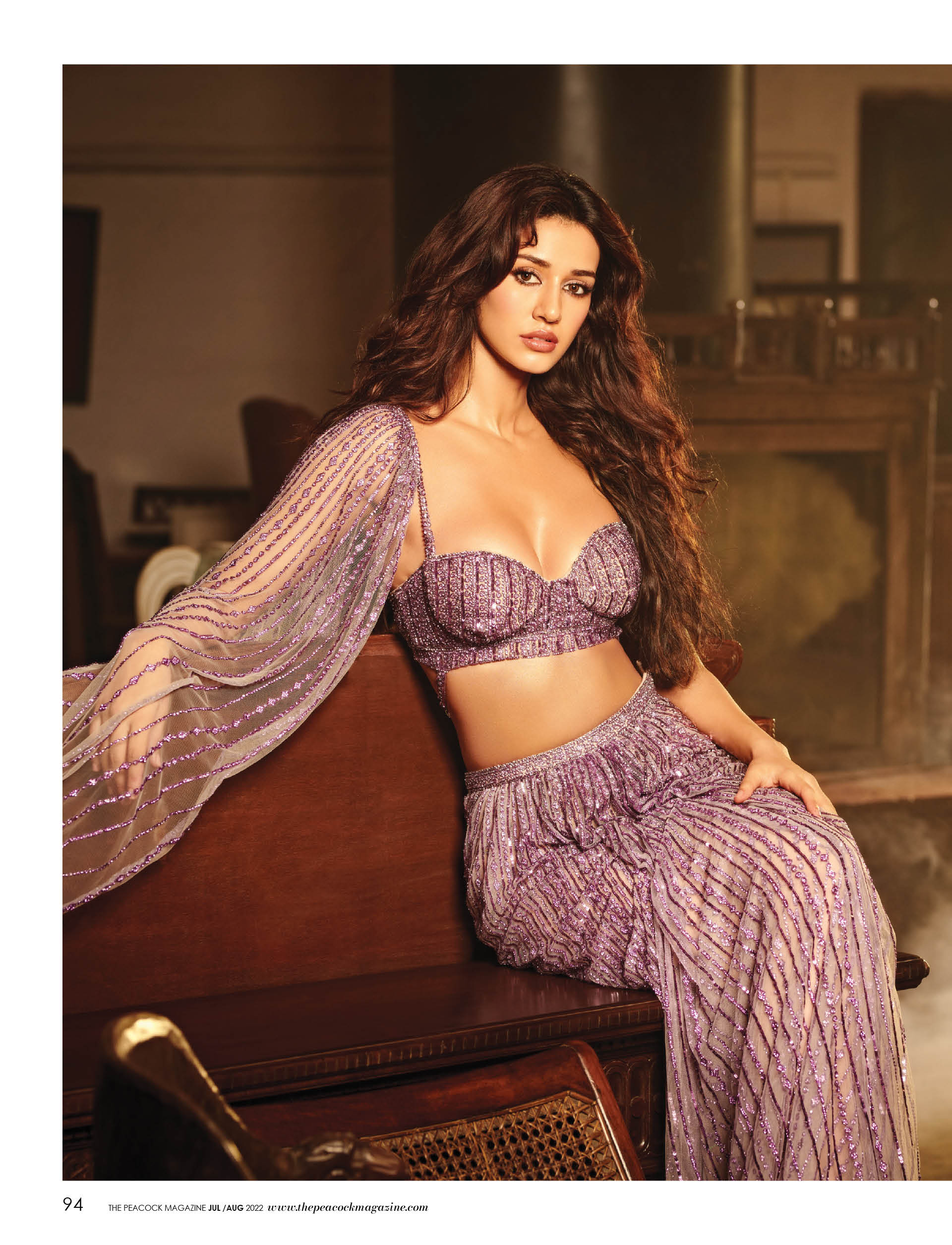 (Q) After working across almost 2-3 different film industries, how confident have you grown as an actor?
I do feel a little more confident over time now, in terms of reading different genres of scripts or facing the camera. But I believe it will still take me a lot more time to learn and grow. I'm learning and growing each day as it comes.
(Q) Are you the kind to thrive on healthy competition, or do you simply ignore it and focus on yourself?
I believe in healthy competition, because everyone is trying to give their best. However, my focus is to become a better version of myself and grow with every opportunity.
(Q) You are constantly in the limelight for your brand endorsements, magazine features, and more. Do you think today an actor today can be relevant and trending with this kind of fame or is it only the number of films and its BO earnings that speak for the actor?
I am extremely grateful for all the opportunities which have come my way owing to collaborations. For an actor to stay relevant, they need to be seen performing in films, and there is no going away from that. However, brand endorsements and magazines will only come into play when the actor connects with the masses so both need to go hand in hand.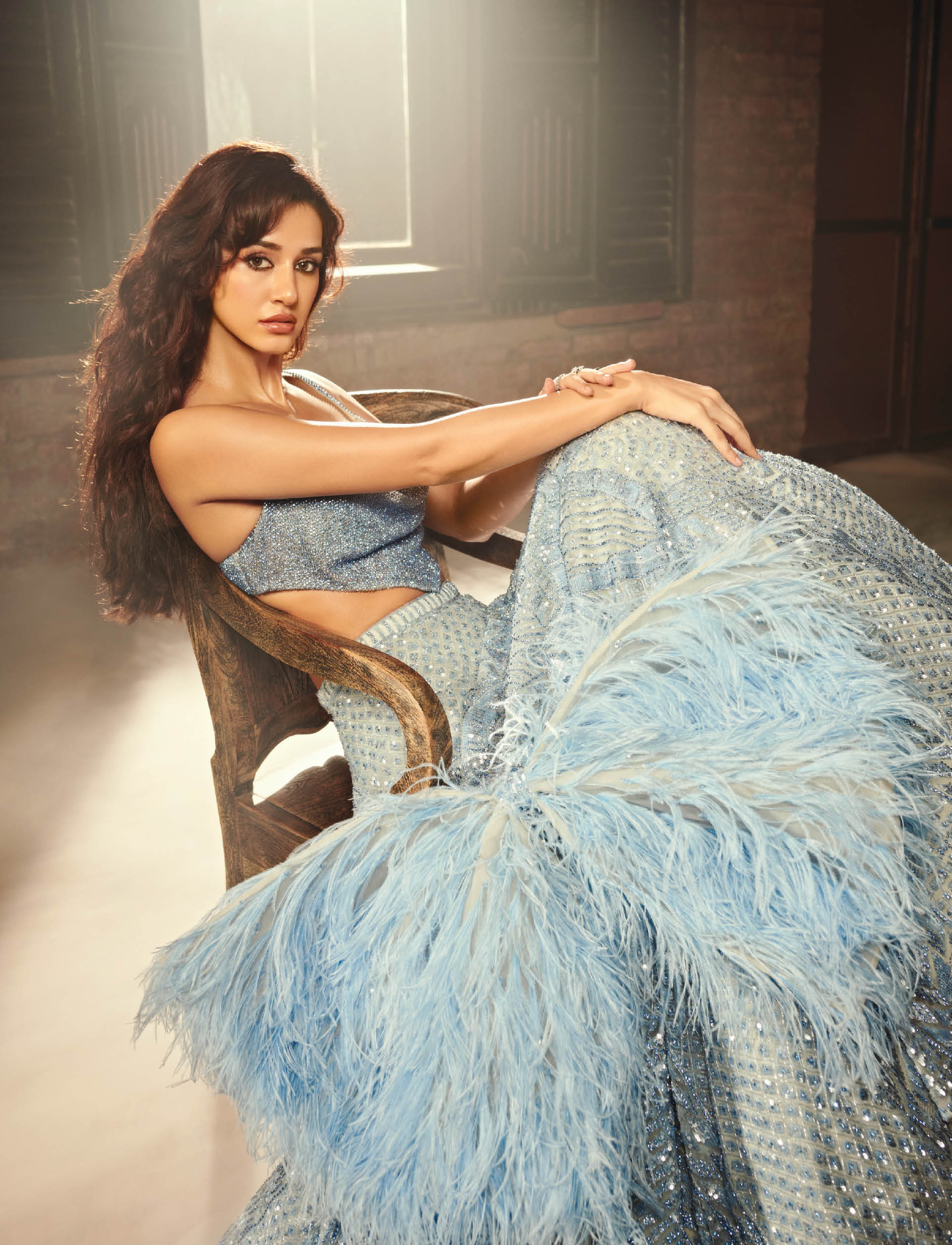 (Q) How do you define success?
For me, success is if I am able to connect with my fans and audience with my work. There are multiple parameters but this one is of utmost importance.
(Q) How do you think today an actor today can be relevant and trending, given the rise of social media and the frills around it?
I would say by staying true to yourself. One must do things that one truly enjoys doing instead of trying to impress everyone.
(Q) What are some of the personal beliefs that you firmly stand by professionally?
I feel it's very important to leave your personal life at home and when you're at work you only focus at work. To imbibe the balance of personal and professional space is really imperative.
(Q) You're very much into fitness. Is there any entrepreneurial stint planned in that direction?
Fitness is like therapy to me; I am at peace with myself when I work out. I am not stuck to one particular style of workout, I enjoy experimenting and exploring. I have fun when I challenge myself. The purpose of a workout is to stay fit and the nature of my job demands the same. Hopefully, in the future, I would love to branch myself as an entrepreneur in the field.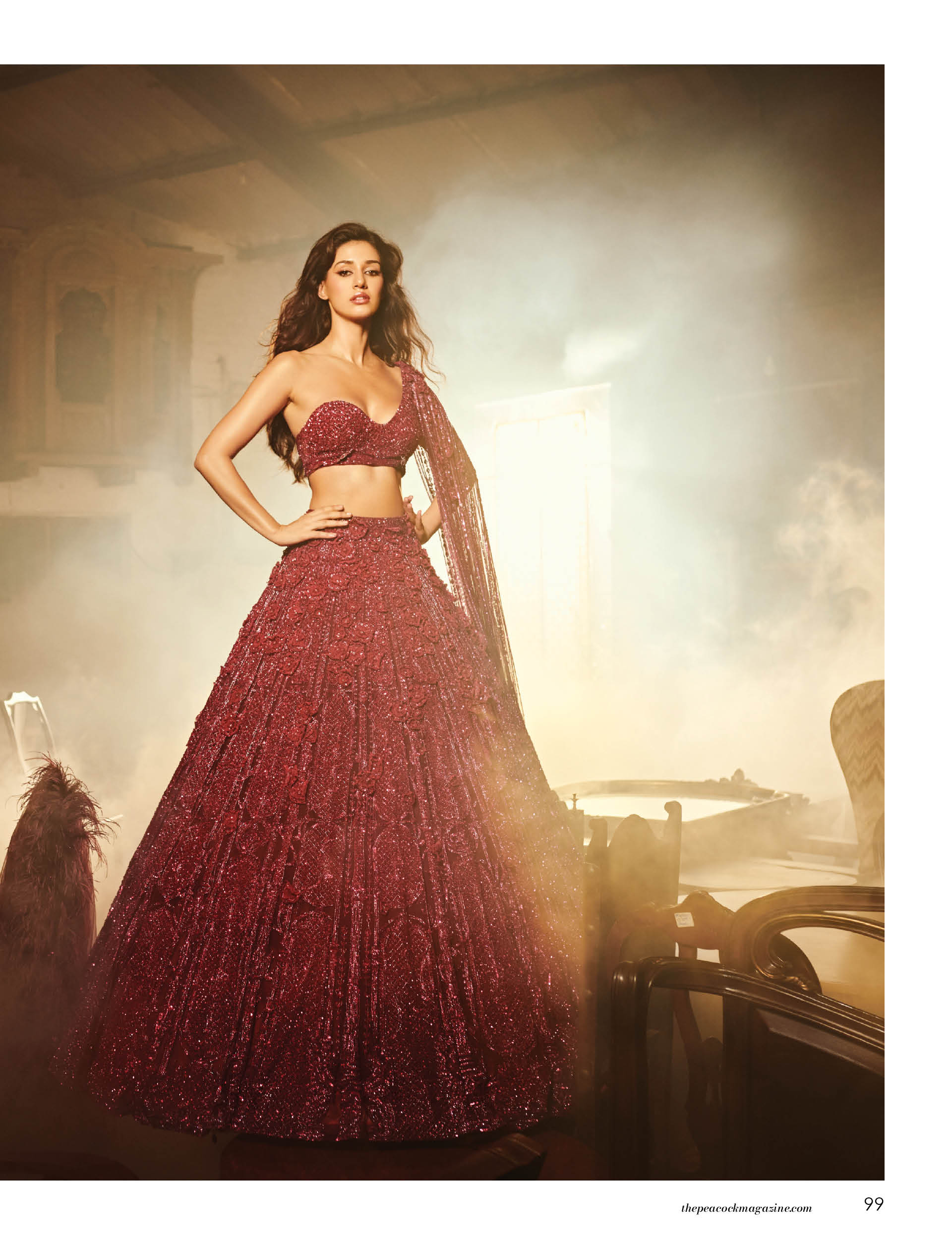 (Q) One film that is close to your heart. Why?
The Mummy, because that was the first Hollywood film that I watched in a theatre with my father and my siblings. It was the first time I experienced such a genre of adventure, thriller, and action at that scale. It was the first movie we saw so it will always have a special memory. We, in fact, watched the film three times in a row!
(Q) What projects are you working on next?
I have a very interesting film, which is on verge of release with Malang director Mohit (Suri) sir, titled Ek Villain Returns. It's a thriller film, and I can't wait for the world to see our work. After that, I have an action film with Sidharth Malhotra, which is being produced by Dharma Productions. This will be followed by my collaboration with Prabhas' Project K.
(Q) Fashion to you is?
Freedom to express myself through my outfits.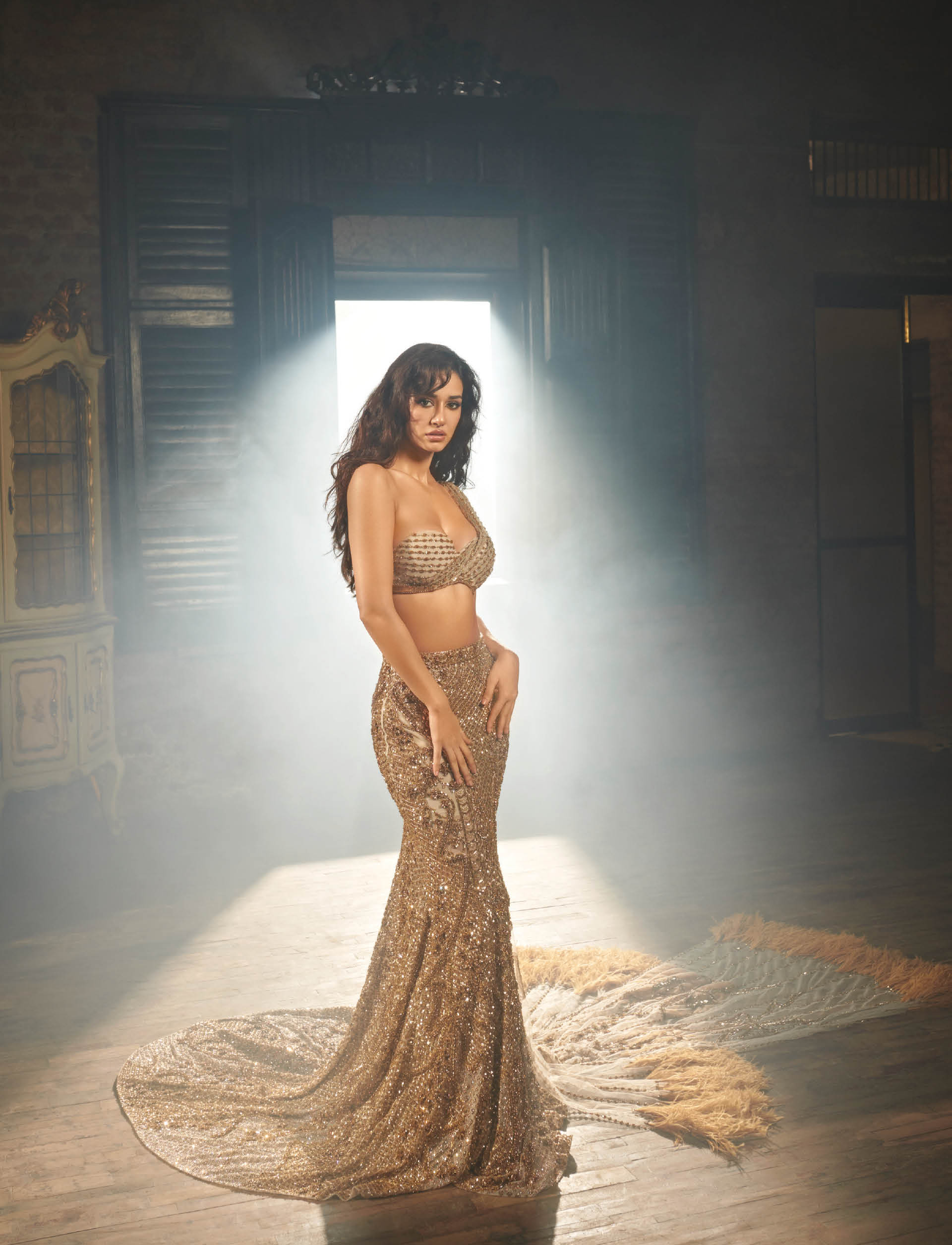 (Q) Minimalist or Maximalist?
Minimalist.
(Q) Describe your red-carpet style.
Something sexy and simple.
(Q) A current fashion trend you're obsessing about?
I love Korean fashion a lot. So K-pop culture, I believe, is very influential in my life.
(Q) Your fashion inspiration?
I really get inspired by Korean pop stars, anime, and Doja cat.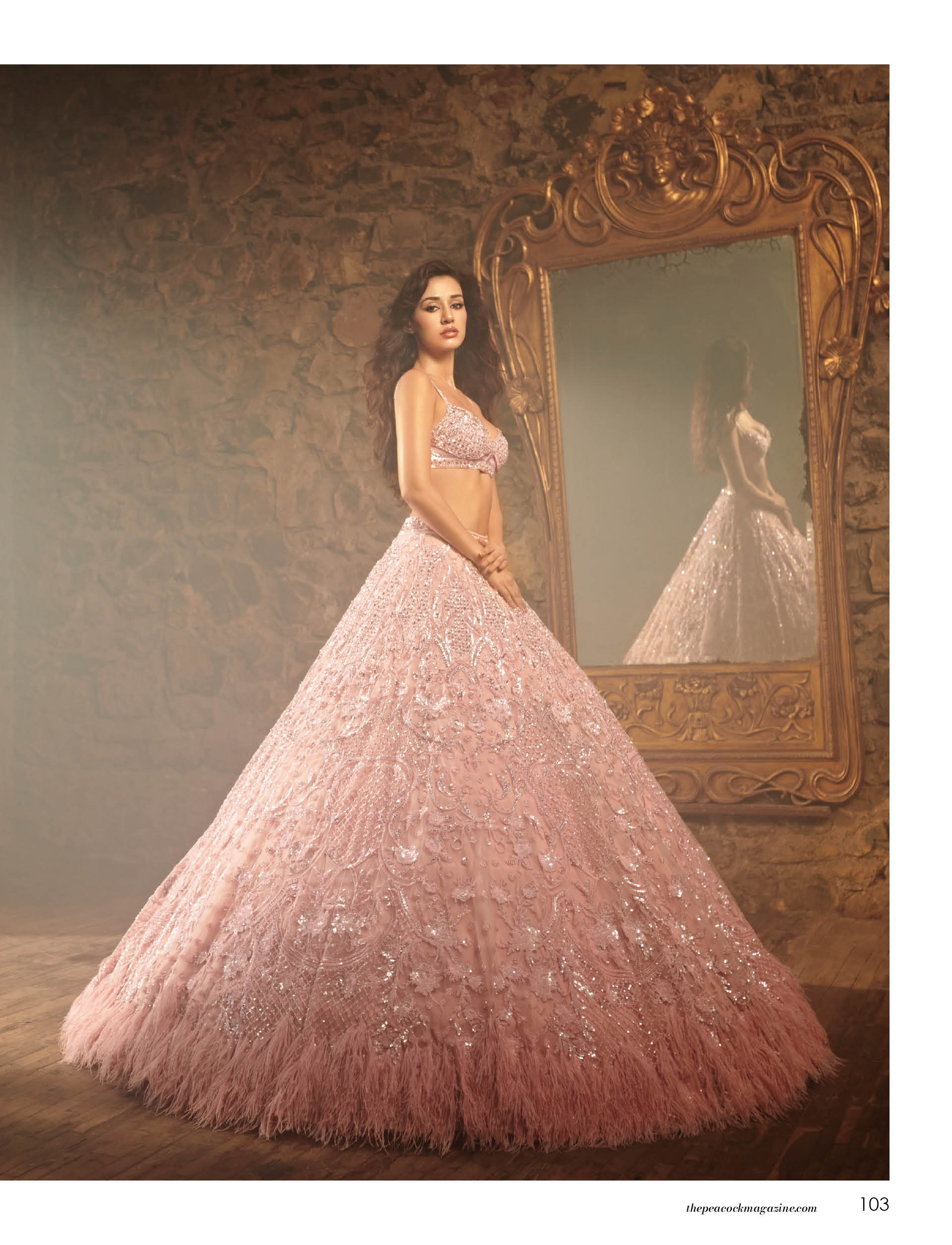 (Q) Which colours dominate your wardrobe?
White really dominates my wardrobe.
(Q) Which are your favourite shopping destinations in the world?
Dubai and London.