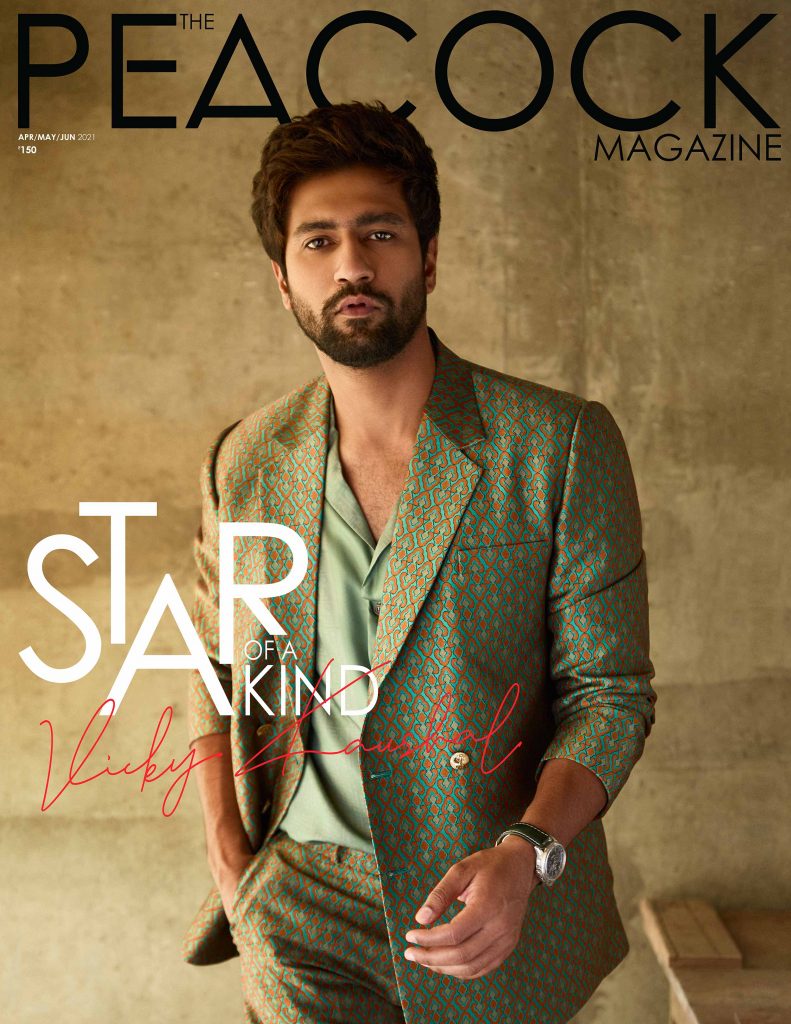 CREDITS-
PHOTOGRAPHER – TARAS TARAPORVALA
WARDROBE – FALGUNI SHANE PEACOCK
STYLIST – NUPUR MEHTA PURI
MAKEUP ARTIST – ANIL SABLE
HAIRSTYLIST – SHUAIN SALMANI (TEAM AALIM HAKIM)
JEWELLERY – FSP JEWELLERY, CURIO COTTAGE
SHOES – CHRISTIAN LOUBOUTIN, SALVATORE FERRAGAMO, TOD'S
WATCHES – TIME AVENUE (CHOPARD, ROGER DUBUIS, BREGUET, BLANCPAIN, BVLGARI, BREITLING)
LOCATION COURTESY – 25 SOUTH PRABHADEVI
PRODUCTION – FSP PRODUCTIONS, NEHA AHUJA OF MERAKI PRODUCTION HOUSE
FASHION FILM – KAILASH DEEPAK
ACTOR'S PR AGENCY – HYPE

I've always been a fan of celebrity shoots on Sundays. There is something about this relaxed day of the week that gets everybody grooving, no matter what. Club a Sunday shoot with Vicky Kaushal and you already know that the shoot will be jovial and enthusiastic, the interview – pensive and unapologetically candid, and the feeling – one that will become a favorite memory of all those present on the set.
The star became the audiences' favorite right from his debut film (there are two, he says and explains how in the interview) and has been on the list of almost every noted filmmaker in the industry ever since. He may have had a power-packed debut in 2015 with 'Zubaan' and 'Masaan,' but he had already made people sit up and take a note of his performances in movies like 'Bombay Velvet' and 'Luv Shuv Tey Chicken Khurana.' His entry into the industry was marked by the film 'Gangs of Wasseypur', where he donned the hat of an assistant director. Despite his filmy background (his father Sham Kaushal is Bollywood's celebrated action director) Vicky knew that hustle and struggle were the only way to learn the ropes of the industry and climb atop, be it to bag the lead role or to become one of India's leading actors. His motto of working relentlessly in the 'now' coupled with his fixity on struggle has worked in his favour, and made him a name that is known and respected for all the right reasons.
The actor wraps up his cover shoot, unsurprisingly giving his best,and sits down for what followed to be an unvarnished interview. He is seen in his casual white T-shirt and grey joggers waiting patiently to answer all the questions coming his way, quite in contrast to the fashion shoot minutes ago where he grooved, moved, and jumped in stylish athleisure and blazers. He speaks to the magazine about everything, right from his early days of struggle, to his debut films, his family being his strength and confidantes and how he perceives competition in the film industry. He concludes the interview with a piece of advice on "hustle" and "struggle" for those with acting ambitions, thus bringing this interview to a full circle.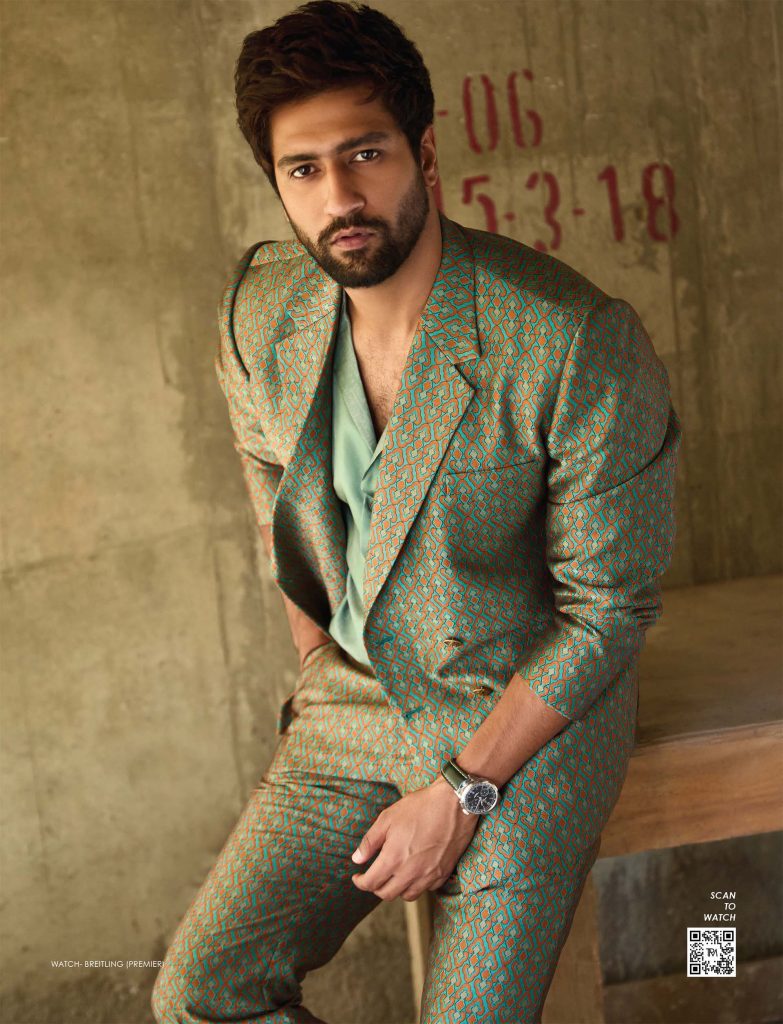 [Q] What is your earliest memory of acting? Can you share an incident of you acting when you were a young kid?
My earliest memory of acting has to be when, as a kid, I performed on the stage set up in my society for the functions held on 26th January. I remember I had specially bought a full white costume which had a white jacket, a white t-shirt with a pair of white pants and white shoes, for my dance performance on Muqabla, the famous Prabhu Deva song from the 90s. That is, definitely, my earliest memory of performing or acting.
[Q] What would be that one incident that changed your life?
The one incident that changed my life has to be that one day of the industrial visit while I was studying engineering. I was in the second year of my graduation when they took us for an industrial visit. Until that day, I hadn't really made up my mind or consciously decided what I wanted to pursue as a career option. Whenever anybody would ask me a question about my career, I would comfortably say I'd do a post-graduation or MBA or something on those lines because that's what everybody used to say. So, one day when they actually took us for an industrial visit to show us what our future would look like working in an IT company, in front of computers, at that moment I was like that kind of life wasn't meant for me and I wasn't meant for that life. That was the day when for the first time in my life I actually gave a thought to what I wanted to be. Eventually, I got the answer that I wanted to act, I wanted to perform. Had it not been for that day, I wouldn't know for the longest time what I wanted, or what I wanted to do in my life. I think it's a blessing to know what you really want to do very early on in your life, because now every day of my life, I feel blessed that I am doing what I love. I genuinely love my job. There are no Monday blues, and I don't feel any of that sort. I consider that day to probably be one of the most important days of my life.
[Q] What motto do you live by?
A motto that I live by is if you give everything to your present and now, your future will be better than what you wanted it to be. This is what I've lived by and this is a line that always motivates me to give everything to my now. That, and to not be scared of the future or pre-empt the future. Always be curious about the future but not be scared of it. Focus on the now!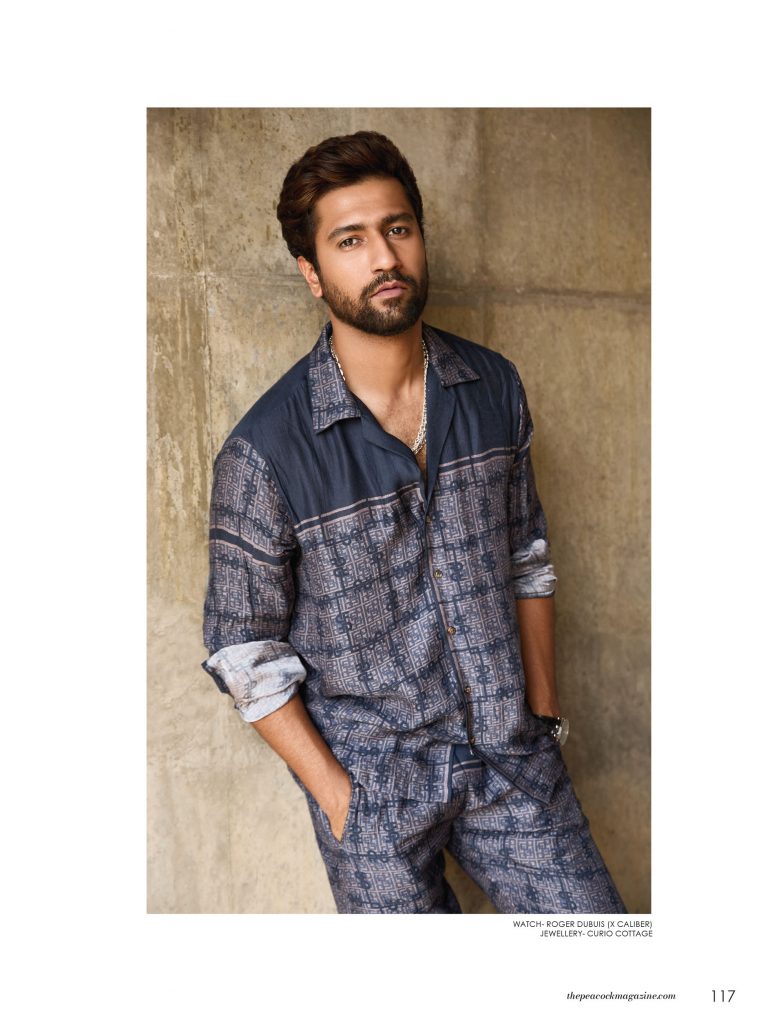 [Q] How did you get your debut film?
The first audition I cracked, and the first film that I got as a protagonist was 'Zubaan,' which eventually ended up becoming my second film release. And the second film I got as a protagonist was 'Masaan,' which released before 'Zubaan.' So, 'Masaan' was the first film that released and 'Zubaan' was the first film that I actually got. There's an interesting story for both films. In 2013, I auditioned for the main lead for 'Zubaan' with Mozez Singh, the director of the film. He called me for the audition and I was told that I was probably the 400th guy that they were auditioning for this role. They were looking for a guy who's fluent in Punjabi and kept testing me for scenes after scenes, which went on for seven days. One day, they called me and I thought it's again an audition. But they sat me down and told me that I had gotten the part. In my mind, I had thought that I'd jump and sing when I'd get the news that I got the part. But none of that happened. I just said okay and left the room. It was only after I saw that happiness in my parents' eyes that I registered I got the part. I auditioned for 'Masaan' and got that part too. Neeraj (Ghaywan) was one month away from the shoot and they were looking for an actor for the part. I did two scenes at the audition and was locked for the film in a week. That's I bagged both my debut films from different perspectives.
[Q] Was 'Masaan' just the movie you had always thought you'd make your on-screen debut with?
I never thought of what kind of debut would I have. All I knew was that I wanted to act. I was not delusional and I always had this realistic approach where I knew I would not be launched and would have to struggle my way through to get a lead part. And that's how it was. When I got 'Masaan,' I was quite happy about it because I was going to work with people with whom I had worked before. Neeraj (Ghaywan) was also an assistant director for Gangs of Wasseypur with me, the producers were Anurag (Kashyap) sir, Vikramaditya Motwane, Guneet Monga, it was the same production house and so on. I was working with Manish Mundra for the first time and even Mélita Toscan du Plantier from France. They're such lovely people to work with. When I read the script of 'Masaan,' with no calculations I knew that this film was special because I fell in love with the script. I felt lucky that a script like that came to me. At that time, a film like 'Masaan' was a little new, people were just opening up to the idea of parallel cinema and more realistic cinema but none of those calculative thoughts crossed my mind at that point of time. I was just looking for a job and I was too happy to be getting an opportunity to work with people I have worked with before.
[Q] Are you about interesting roles irrespective of their length or should the movie be a complete package right from the makers to the cast to the length of the role and everything associated with it?
It's actually a bit of both. It has to be a complete package, as well, in today's time. But at the core, I do look for roles. If it's not the lead part then I look for roles that are consequential to the storyline and it's not about the length. For example, my part in 'Raazi' had merely any dialogues, it wasn't the main protagonist part, but still, I fell in love with the part because I thought it was extremely consequential to the film. Also, it was a new way of showcasing a Pakistani army official. I, also, wanted to work with Meghna Gulzar, so it was all of those things combined that instantly made me say a 'yes' for it. I fell in love with the story, too. I was the supporting actor in 'Sanju', as well. But you have to be careful that you don't typecast yourself by doing supportive roles. If you're doing these roles back to back then probably there's a danger of you typecasting yourself. You always have to keep it as a mixed bag, you have to find that balance and keep moving forward.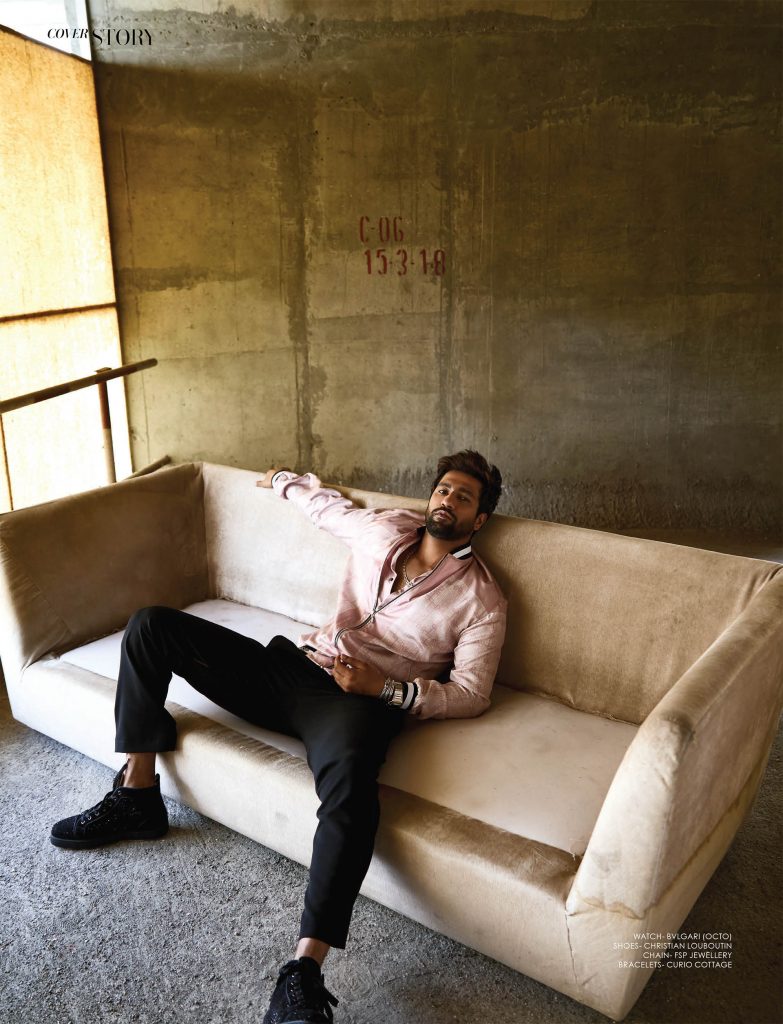 [Q] Any particular film or role that helped you discover the actor in-depth in you?
I believe, every film and every role that you do, does that. In my case, my quest is always to take up films or to take up roles that challenge me and the kind I feel nervous about. There has to be some aspect about that part, or about that character that I have not explored as an actor yet. So, whenever I take that part up, there's always that thing that scares me. But it is that aspect of that character that helps me to discover the actor in me in-depth. So, there's always something new that I learn as an actor with every film. It has got to do with the characters that you play, but it has also got to do with the directors, writers, and the team that you work with, that helps you grow as an actor with every film.
[Q] What about you has not changed even after achieving huge success?
I think what has not changed even after achieving success are my wants or my needs or my cravings for keeping things simple and basic around me. Be it with regards to my family and my friends, nothing has changed in those aspects, too. I don't like the hoo-hah about being from Bollywood. People often say that when they come to my house, it's minus anything that you would expect from a house of somebody belonging to Bollywood. I thrive on that. I crave that sort of atmosphere off the set. So, that has not changed and will never change about me.
[Q] Who has been the biggest influence in your career?
I can't pinpoint one particular person because there have been so many, starting from my home, my father has been my emotional pillar of strength and my go-to person from scripts to everything under the sun. He gives me my inner strength to take up any challenge. Then there are many from the (film) industry, like the directors I have worked with and even my co-actors. Everybody just ends up influencing me in some positive way or the other. It has happened with every film of mine that I worked on it and the people that I have been blessed to work with on that film have helped me grow, not just as an actor but also as a human being.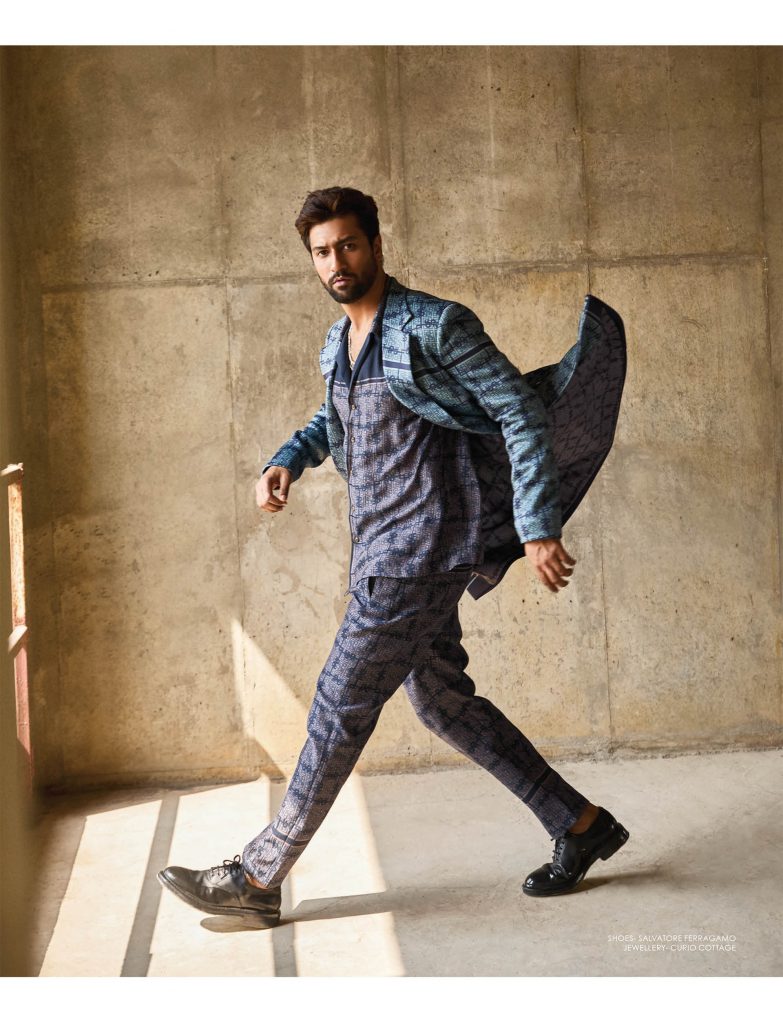 [Q] Are you the kind to thrive on healthy competition, or do you simply ignore it and focus on yourself?
I'm going to be honest here, no matter how cliche it may sound. You only get inspired, motivated and be in awe by the great performances your contemporaries are putting out. Your competition is only with your last film that worked, or the last film that people enjoyed your performance. It is then that you feel like, 'Okay, I need to top that.' I need to make them feel like, 'Oh, he has more to offer with every film that he does.' So, the competition is with myself.
[Q] What has been your career-defining moment?
It's very difficult to choose any one defining moment. There have been so many special moments that are crossing my mind right now. It's those moments when I was either approached for a film, or I heard a 'yes' for a film that I had auditioned for, I received the National Award, or got the debut awards, basically every little and big thing that has happened in my career so far. All of these moments are special. God has been kind to me in my journey so far. He has made me feel amazing so many times, only to realize later that it was just the beginning, and that there are more beautiful things lined up for me. I wouldn't want to limit myself by saying that there was one particular career-defining moment. I have genuinely lived those moments and it has only gotten better with time.
[Q] OTT platform content and web series grew manifold in the last couple of years. You have been one of the actors at the forefront who acted as a catalyst. How different is it for you as an actor while working on OTT content as opposed to mainstream cinema?
As an actor, there's not much of a difference when you're working on an OTT project or mainstream cinema because as an actor my job is to be and live that part completely honestly between 'action' and 'cut.' My job requirement does not change if you're going to watch me on your TV set or come to theatres. I just have to be honest, that's it.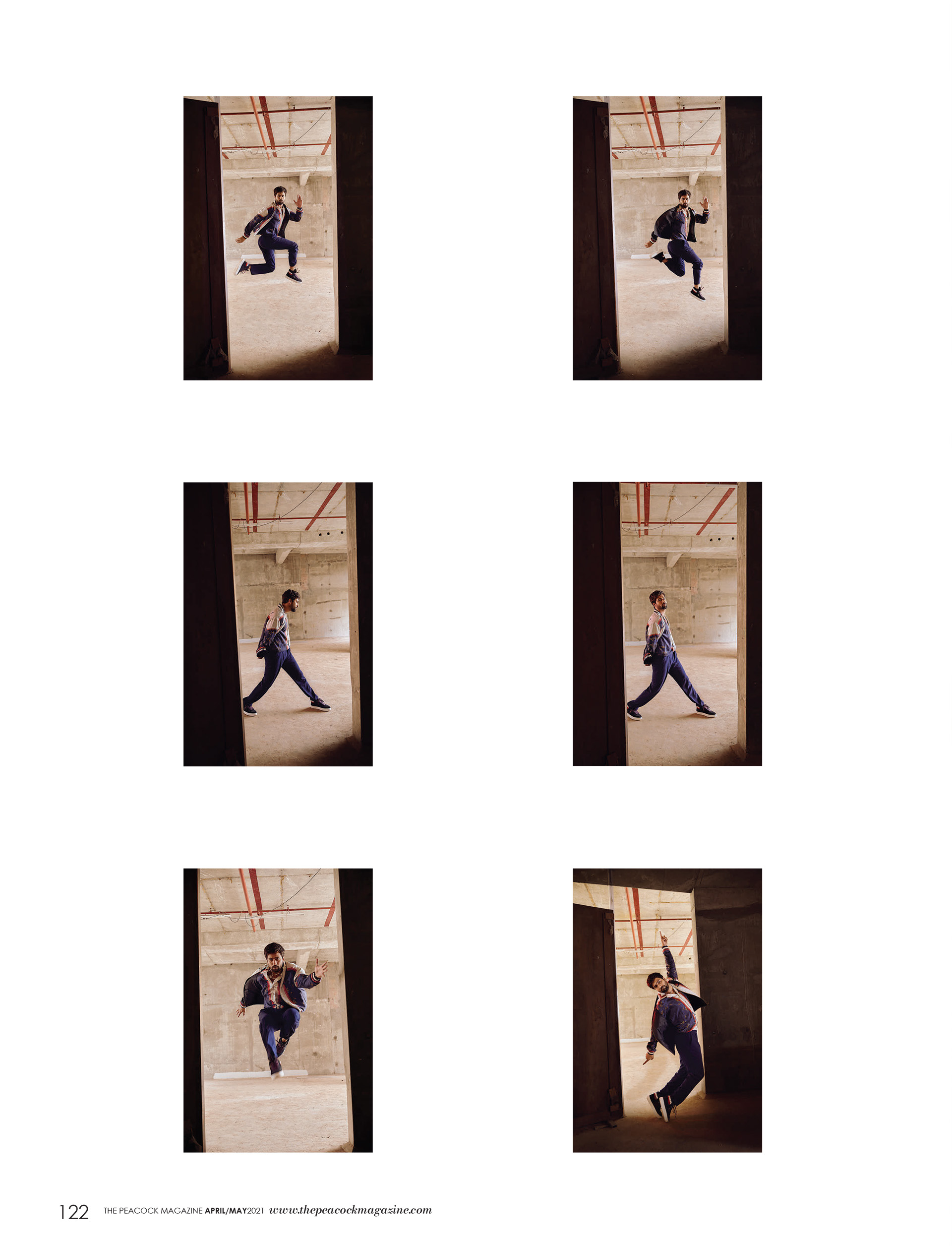 [Q] You are constantly in the limelight with your brand endorsements, magazine features, and more. Do you think today an actor can be relevant and trending with this kind of fame or is it only the number of films and its BO earnings that speak for the actor?
It's everything combined, but the important and main thing is how well you do in your films and how much people appreciate you for the job that you do. If they like my performances in my films and if the films work, the brands and the magazines, everything around it would happen. They would support me in reaching out to the audience in a far better way. Everything goes hand-in-hand, I feel. But if I'm not good at my job and people are not liking my job or my films, then these things also wouldn't be happening. For me, it's about being the best version of myself in my films. Once that is sorted, everything else follows.
[Q] You come from a family with a film background. How involved are they in your professional life?
They're as involved as any family would be. They know the kind of films that I'm doing, the expanse of my work, the places where I'm going to and coming from; in essence, everything because I live with my family. That said, it's completely my call when it comes to signing on a film project. I keep sharing with my family about it and they're just happy to know the films that I'm a part of, that's it. Apart from that, my mom is very eager to know how my day was, what kind of scenes I did, how did they go and everything, every day when I come back from the shoot, just like any other caring parent.
[Q] Do you seek their advice or suggestions or discuss your scripts with them?
I do. I kind of end up narrating my scripts to them after I find myself to be excited about a script or a film or a character. That's also my litmus test when it comes to taking up a film. When something excites me, I give them a mini narration or a gist about the film. Sometimes I do give the script to my dad to read and have his opinion on the film to understand what he thinks about it, especially if I'm positive about the script but I haven't made up my mind completely.
[Q] How do you deal with your vulnerabilities? Do you often put up a strong-front?
I believe everyone does try and put up a strong front because that is the general defence mechanism of a human being. But I'm a guy who shares everything, even my vulnerabilities with my family and people who are close to me. I don't let it stay inside me. I let it flow in and out of me, process it, analyze it, introspect it, and witness it. I don't suppress it, I let it flow.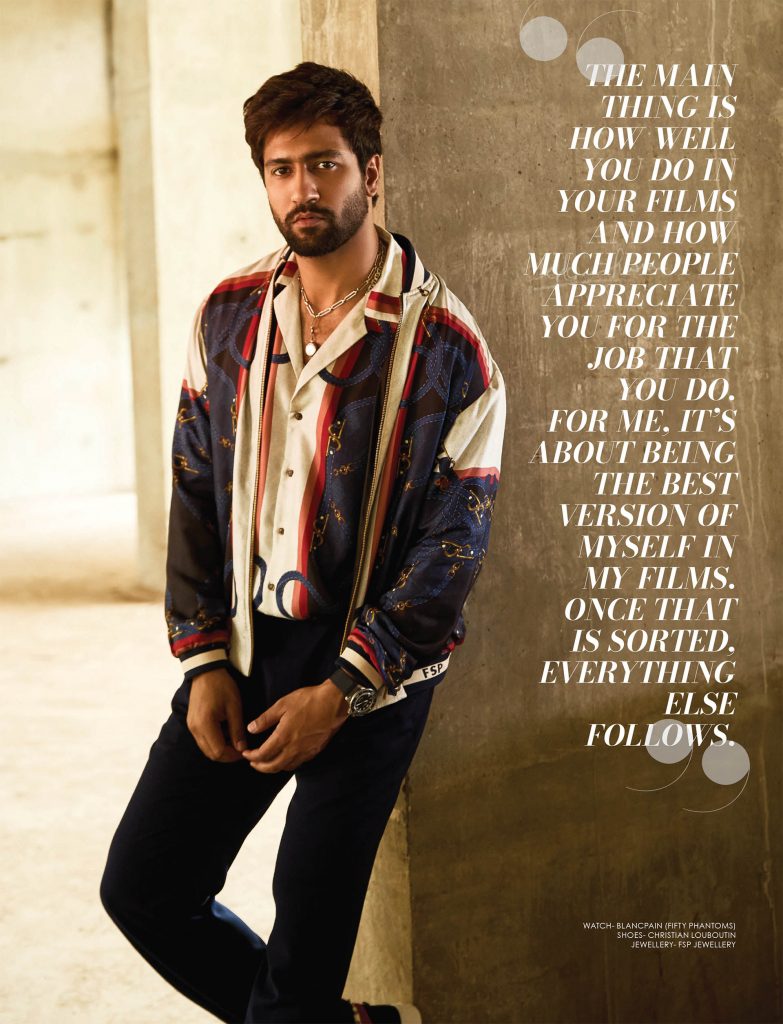 [Q] What are some of the personal beliefs that you firmly stand by professionally?
I feel strongly about being nice to people who are around you, be it in a personal surrounding or professional. As an actor, there's a lot that you are provided with on the set. There's a lot of vanity around you. People are working day and night just so that you get that moment of the limelight where you perform. It's everybody on the set who are working towards that 10 second or 50 seconds or a minute's take. There's a lot of cushioning that you are provided with. You have to respect everybody, you have to respect everybody's time, you have to be patient with everybody, you have to give love to everybody and make sure people are smiling on the set and having a good time because of you. You have to ensure that they enjoy working with you because talent is something I'm going to work on and it's my personal journey, but I want people to enjoy working with me. I appreciate the opportunities that I get and I will always be grateful to the people I'm working with because they are the ones who are making my performance look good, they are making me look good, they're making me reach out to the audience in the best way possible. I just want them to have a good time working with me and look forward to working with me again.
[Q] Your body of work is prolific. Do you think you're in the best phase in your career right now?
I would like to believe that the phase I'm in right now is only getting better. The best is yet to come and will continue to keep believing that at any given point, the best is yet to come. By God's grace, things are only getting better. The kind of opportunities I'm getting, the kind of people I'm getting to work with, the kind of roles I'm getting to do, all of it.
[Q] Which is that one film that is close to your heart. Why?
Every film is close to my heart for different reasons. I'm not being diplomatic about it. It's just something that you end up feeling by the virtue of being an actor. You live that part, you go through that journey of being that part, it also takes up a part of you, it gives something new and it makes you an evolved version of yourself. That's why every journey has something extremely special attached to it. So, it's really difficult to choose one film or one experience.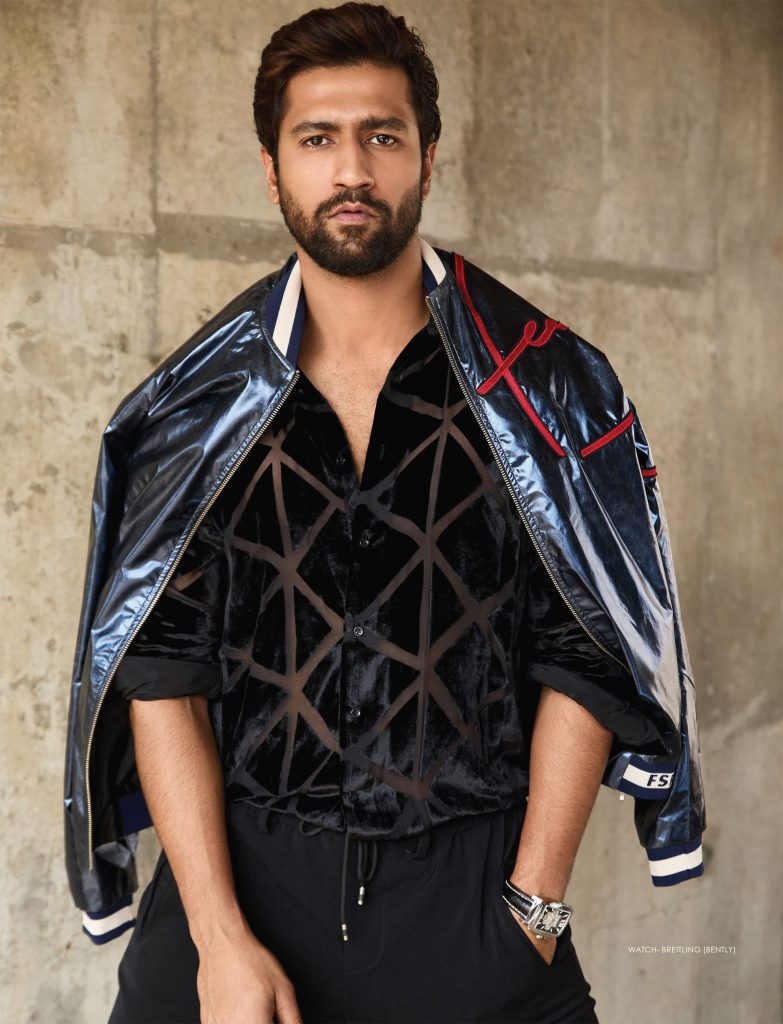 [Q] What projects are you working on next?
I finished shooting for 'Sardar Udham Singh,' which is directed by Shoojit Sircar just before the lockdown had happened last year. It's in the post-production phase, right now. I am going to start shooting for 'The Immortal Ashwatthama,' directed by Aditya Dhar. There's also the Sam Manekshaw biopic by Meghna Gulzar.
[Q] Do you have any plans to direct films or open a production house?
Direction, not anytime soon. But a production house, maybe.
[Q] Tell us about your style.
It's basic and comfortable.
[Q] Fashion to you is?
It is an extension of my personality.
[Q] Minimalist or Maximalist?
Minimalist.
[Q] You are suave and dapper, but lounge-y and casual as well. What are you more comfortable with on the red carpet?
Tuxedo.
[Q] A particular fashion moment when you felt you've arrived?
I have never felt 'arrived' when it comes to my fashion sense.
[Q] A current fashion trend you're obsessing about?
It has to be 'the out of bed' look.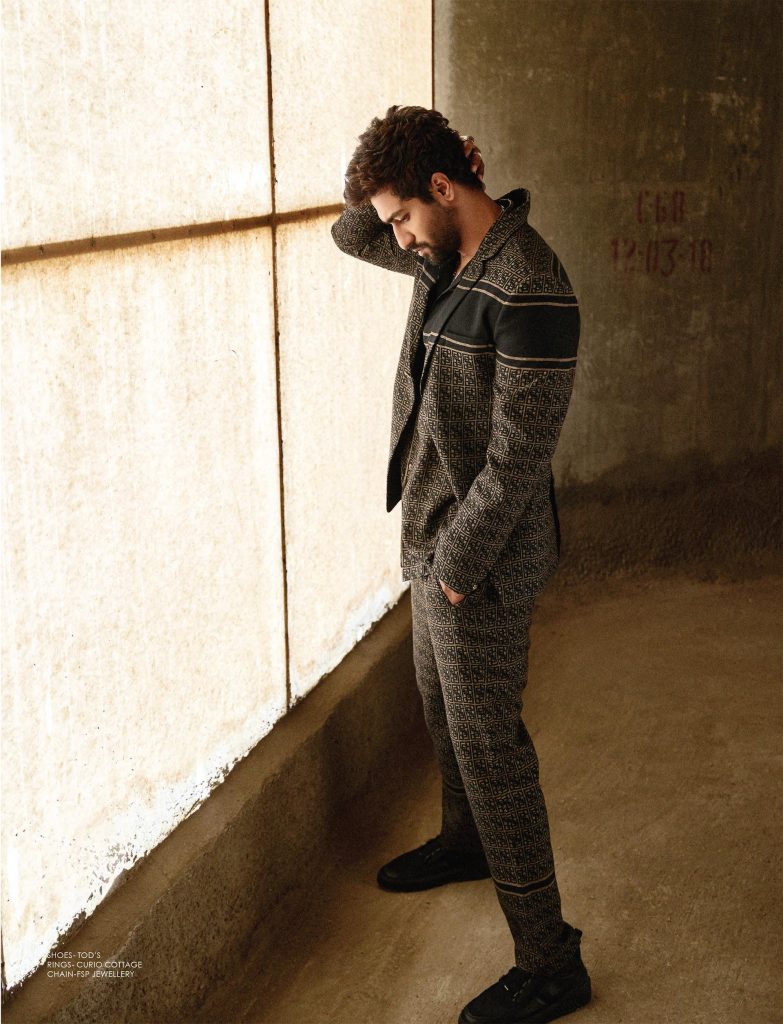 [Q] A fashion trend you'd dare not be seen in?
I'd dare not be seen in super-skinny jeans.
[Q] Favorite restaurant in Mumbai?
Currently, it's the Tanjore Tiffin Room.
[Q] Favorite restaurant abroad?
I'm a sucker for Shake Shack Burgers.
[Q] Do you wear your favourite piece till its death?
Yes, I do.
[Q] Your fashion inspiration?
Saif Ali Khan, Ranveer Singh, and Ranbir Kapoor.
[Q] Which colours dominate your wardrobe?
White, black, blue, and olive green.
[Q] Which is your favourite shopping destinations in the world?
New York City.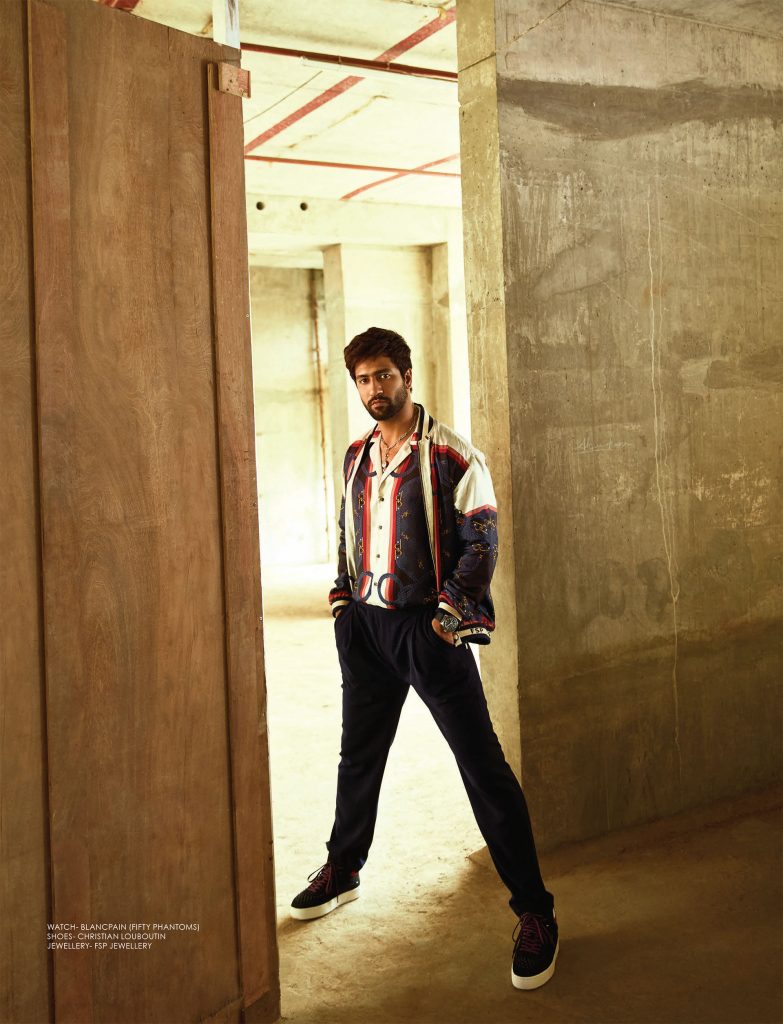 [Q] How do you deal with stress?
I get my mind busy with something diametrically opposite of the thing that's stressing me out. Work always de-stresses me, so does working out and even eating! Sometimes just sharing it or talking about it with your friends, buddies, family, brother, or whoever also helps!
[Q] Any advice to young actors?
I would advise them to just step out and hustle. Hustle as much as you can and don't just sit in a room watching movies and reading books about acting and think that by evening you will be a good actor. Acting is a practising art. Go out there, audition, meet people, keep telling the world that you want to be an actor, tell them that you want to prove yourself, get those opportunities! You'll have to be stubborn, you'll have to be aggressive and be shameless. Be shameless when it comes to speaking out your mind about what your dream is. Tell people that you want to act, you can act and go for it! Remember, it's a practising art so keep practising!