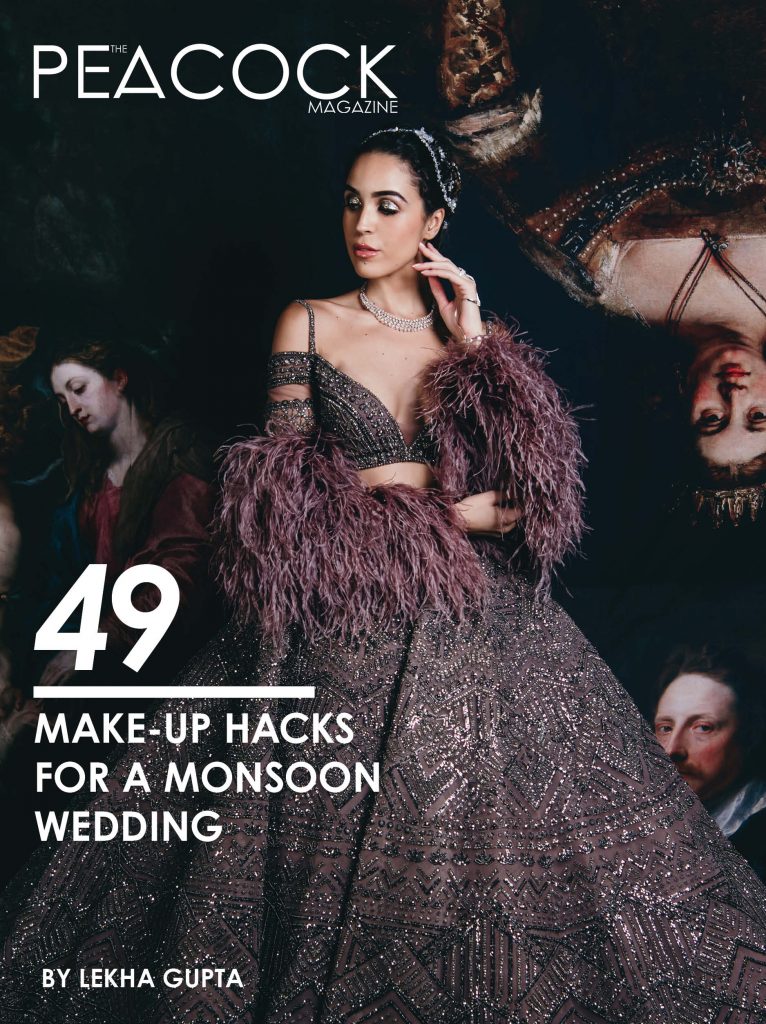 5 make-up hacks for a monsoon wedding – Lekha Gupta
1. First and foremost, keep it simple and less. Due to high levels of humidity make-up can tend to drip and look patchy. So, 'less is more' should be your mantra. Moisture well to avoid dryness of the skin, and preferably use a water-based moisturizer which in turn will absorb the excess oils. Use a light foundation and concealer; and sparingly too to avoid cracking or dripping. Lighter the base, the longer the make-up stays. Try and make the base as waterproof as you can. Use loose powder generously to set the base but while doing so, keep in mind that the skin should not feel extremely dry. A good balance is what's needed most.
2. Avoid cream-based products. Instead, opt for powder-based products, like powder blush/powder eyeshadow/powder contours, etc.
3. It is needless to mention that waterproof eyeliner and waterproof mascara is your best friend during a monsoon season. It avoids bleeding and seals the product. Don't forget to use a waterproof kohl/kajal to define the eyes and let them do all the talking.
4. Now when it comes to colors, choose a brighter color as compared to pastel shades. During monsoon, brighter colors not only uplifts the mood but also your calm quotient. A little bit of shine and sheen and glitter never hurts. Even neons are a great pick for this season!
5. Stick to matte lips shades or even better lip tints or stains. I would highly recommend that you avoid high-gloss lipsticks for this season. Keep it bright and matte and you will see managing them is a cakewalk during monsoon. You would also need lesser touch-ups. If your lips are very dry make sure that you prime them and hydrate them with a good lip balm well in advance so that there is enough time for the product to seep in and make the lips supple before you come to the lipstick application. That way you can comfortably use a long-lasting matte lip product without getting your lips dried out.
And last but not the least, use a make-up fixer to spray after the whole make-up is done. This ensures that the make-up is sealed and increases the longevity of the make-up used.