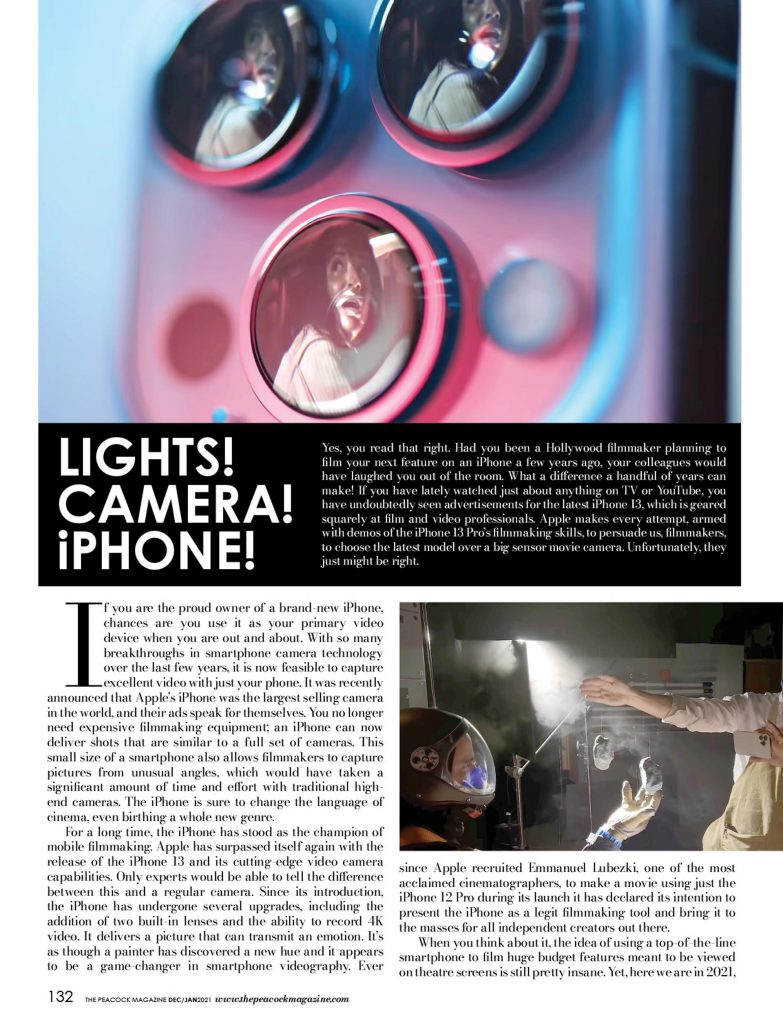 Lights! Camera! iPhone! Yes, you read that right. Had you been a Hollywood filmmaker planning to film your next feature on an iPhone a few years ago, your colleagues would have laughed you out of the room. What a difference a handful of years can make! If you have lately watched just about anything on TV or YouTube, you have undoubtedly seen advertisements for the latest iPhone 13, which is geared squarely at film and video professionals. Apple makes every attempt, armed with demos of the iPhone 13 Pro's filmmaking skills, to persuade us, filmmakers, to choose the latest model over a big sensor movie camera. Unfortunately, they just might be right.
If you are the proud owner of a brand-new iPhone, chances are you use it as your primary video device when you are out and about. With so many breakthroughs in smartphone camera technology over the last few years, it is now feasible to capture excellent video with just your phone. It was recently announced that Apple's iPhone was the largest selling camera in the world, and their ads speak for themselves. You no longer need expensive filmmaking equipment; an iPhone can now deliver shots that are similar to a full set of cameras. This small size of a smartphone also allows filmmakers to capture pictures from unusual angles, which would have taken a significant amount of time and effort with traditional high-end cameras. The iPhone is sure to change the language of cinema, even birthing a whole new genre.
For a long time, the iPhone has stood as the champion of mobile filmmaking. Apple has surpassed itself once again with the release of the iPhone 13 and its cutting-edge video camera capabilities. Only experts would be able to tell the difference between this and a regular camera. Since its introduction, the iPhone has undergone several upgrades, including the addition of two built-in lenses and the ability to record 4K videos. It delivers a picture that can transmit an emotion. It's as though a painter has discovered a new hue and it appears to be a game-changer in smartphone videography. Ever since Apple recruited Emmanuel Lubezki, one of the most acclaimed cinematographers, to make a movie using just the iPhone 12 Pro during its launch, it has declared its intention to present the iPhone as a legit filmmaking tool and bring it to the masses for all independent creators out there.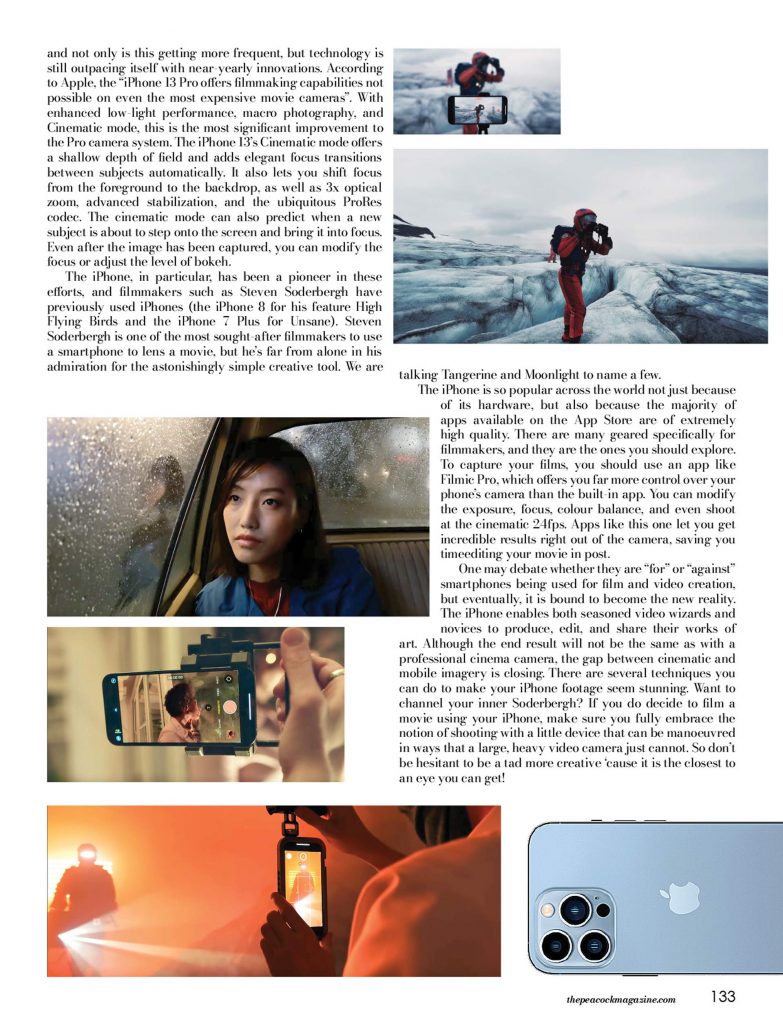 When you think about it, the idea of using a top-of-the-line smartphone to film huge budget features meant to be viewed on theatre screens is still pretty insane. Yet, here we are in 2021, and not only is this getting more frequent, but technology is still outpacing itself with near-yearly innovations. According to Apple, the "iPhone 13 Pro offers filmmaking capabilities not possible on even the most expensive movie cameras". With enhanced low-light performance, macro photography, and Cinematic mode, this is the most significant improvement to the Pro camera system. The iPhone 13's Cinematic mode offers a shallow depth of field and adds elegant focus transitions between subjects automatically. It also lets you shift focus from the foreground to the backdrop, as well as 3x optical zoom, advanced stabilisation, and the ubiquitous ProRes codec. The Cinematic mode can also predict when a new subject is about to step onto the screen and bring it into focus. Even after the image has been captured, you can modify the focus or adjust the level of bokeh.
The iPhone, in particular, has been a pioneer in these efforts, and filmmakers such as Steven Soderbergh have previously used iPhones (the iPhone 8 for his feature High Flying Birds and the iPhone 7 Plus for Unsane). Steven Soderbergh is one of the most sought-after filmmakers to use a smartphone to lens a movie, but he's far from alone in his admiration for the astonishingly simple creative tool. We are talking Tangerine and Moonlight to name a few.
The iPhone is so popular across the world not just because of its hardware, but also because the majority of apps available on the App Store are of extremely high quality. There are many geared specifically for filmmakers, and they are the ones you should explore. To capture your films, you should use an app like Filmic Pro, which offers you far more control over your phone's camera than the built-in app. You can modify the exposure, focus, colour balance, and even shoot at the cinematic 24fps. Apps like this one let you get incredible results right out of the camera, saving you time editing your movies in post.
One may debate whether they are "for" or "against" smartphones being used for film and video creation, but eventually, it is bound to become the new reality. The iPhone enables both seasoned video wizards and novices to produce, edit, and share their works of art. Although the end result will not be the same as with a professional cinema camera, the gap between cinematic and mobile imagery is closing. There are several techniques you can do to make your iPhone footage seem stunning. Want to channel your inner Soderbergh? If you do decide to film a movie using your iPhone, make sure you fully embrace the notion of shooting with a little device that can be manoeuvred in ways that a large, heavy video camera just cannot. So don't be hesitant to be a tad more creative 'cause it is the closest to an eye you can get!