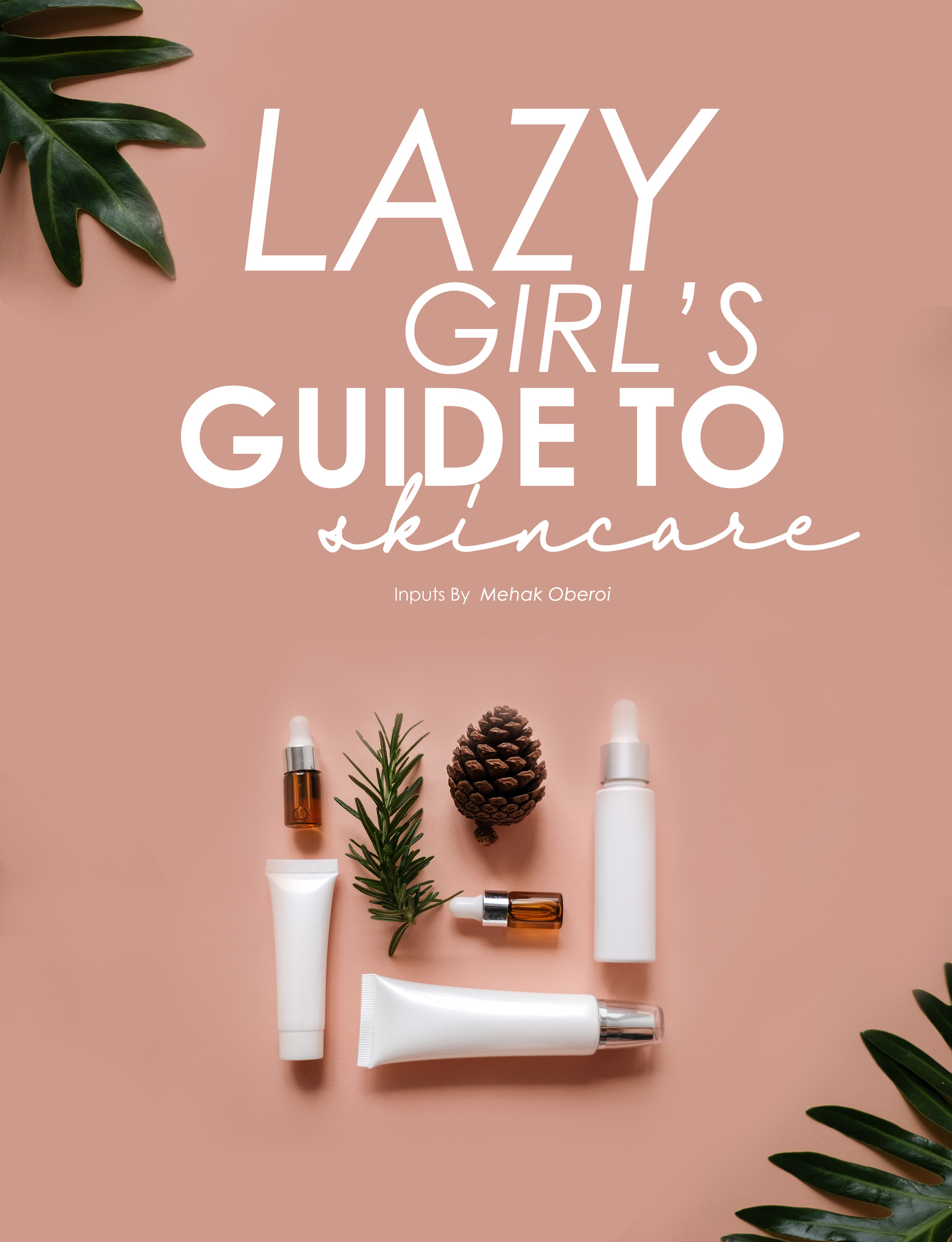 Whether you brought in the New Year watching Netflix in your pyjamas, drinking wine or doing tequila shots at a popular bar. Irrespective, you are now in need of a serious detox and so is your skin. If you're in your 20's and you don't have a skin routine, join the club with the rest of the 90% who still cannot differentiate between a toner and a cleanser. As much as a hustle it may seem, your skin craves serious attention – and even after you give it – it's a thankless and endless job where you will have to constantly up your game. By this point you know you're not the only one who has passed out on the couch, with a full face of makeup (guilty as charged) we're in this together. But with this New Year, let's fix this habit, unless you want to look 40 going in your 30s, the scare is real. As we move ahead, let's inculcate in a basic regime and do some damage control. Although the market is full of beauty jargons and gimmicks, you need to hand-pick the right products that will do the drill for you, without burning a big hole in your pocket. Here's your guide (cheat sheet) for all that you need to start taking care of your skin. Cleansing, toning, moisturizing and protecting, in that order, is the key.
1) CLEANSING
"With all the dirt you collect on your face through the day, a good wash is a mandate and the first step in your routine. Get yourself a cleanser/face wash suitable to your skin type and make it a daily habit to combat the pollution of your face. Listing a few tried and tested cleansers for you to try and experiment with. If you're feeling to indulge a little more in TLC, get yourself a scrub or make one at home with natural ingredients like coffee and honey, use it twice a week and get rid of all those black/whiteheads and dead skin..
Recommended cleansers – Garnier SkinActive Micellar Foaming Face Wash, Cetaphil Gentle Cleansing Bar."
2) TONING
"It is the most underrated part of your skin-care routine, but equally vital. For people who don't know what a toner does, it basically balances the complexion of your skin, while giving it the needed hydration. The preferable application should be by putting a few drops on your palm and massaging it across your face or you can use a cotton pad. It is important to keep your skin type and the ingredients in the toner in mind, according to the suitability of your skin."
Recommended toner – Clinique Clarifying Lotion – 1, Clarins Extra-Comfort Toning lotion.
3) MOISTURIZING
"It is a winter essential, and also the binding key to your routine. A good moisturizer is the answered prayer for your skin. Not only does it soften your skin, but it also gives it the required hydration and manages the PH level. Daily activities can strip it off the natural moisturizer and a good moisturizer helps you retain it. When teamed with essential oils, it gives your face a natural sheen which has now become a go-to look for people who like glossy skin."
Recommended moisturizer – A-Derma Rheacalm Light Soothing Cream, Kiehl's Ultra Facial Oil-free Gel Cream.
4) SUNSCREEN
"All the mothers who have collectively nagged their kids to apply sunscreen before they head out will unanimously agree to it being the crucial product in your skin kit. Not only does sunscreen protect your skin from the harmful rays and discolouration, but it also prevents fine lines and wrinkles.
Recommended sunscreen – Lakme Sun Expert SPF 50 PA+++ Ultra Matte Lotion, 100 ml. …
Himalaya Herbals Protective Sunscreen Lotion.
MAKEUP ARTIST MEHAK OBEROI SHARES INSIGHT ON HER SKIN CARE ROUTINE AND THE GAME-CHANGING SKINCARE HABIT SHE FOLLOWS AND RECOMMENDS RELIGIOUSLY
1) What's the basic skin care routine you recommend?
First thing in the morning you need to wash your face with ice cold water, and if you think your skin is still puffy due to lack of sleep you can put an ice pack under your eye to de-puff your face. Then follow it up with a cleanser (optional, either day or night), face mist and a nice moisturizer along with a good sunscreen to finish the daily routine. For the night, repeat the same routine, minus the sunscreen but with an additional herbal pack (twice a week) and a drop of under eye, serum to finish the routine. Twice a week scrub your face, do not opt for a harsh mix, and pick a mild scrub to exfoliate your skin and cleanse your pores.
2) One skin care habit that has been game-changing for you?
Scrubbing my face twice a week and applying herbal packs have been game-changing for me, I don't break out that often anymore. Going for cleanups and drinking lots of water always helps. –