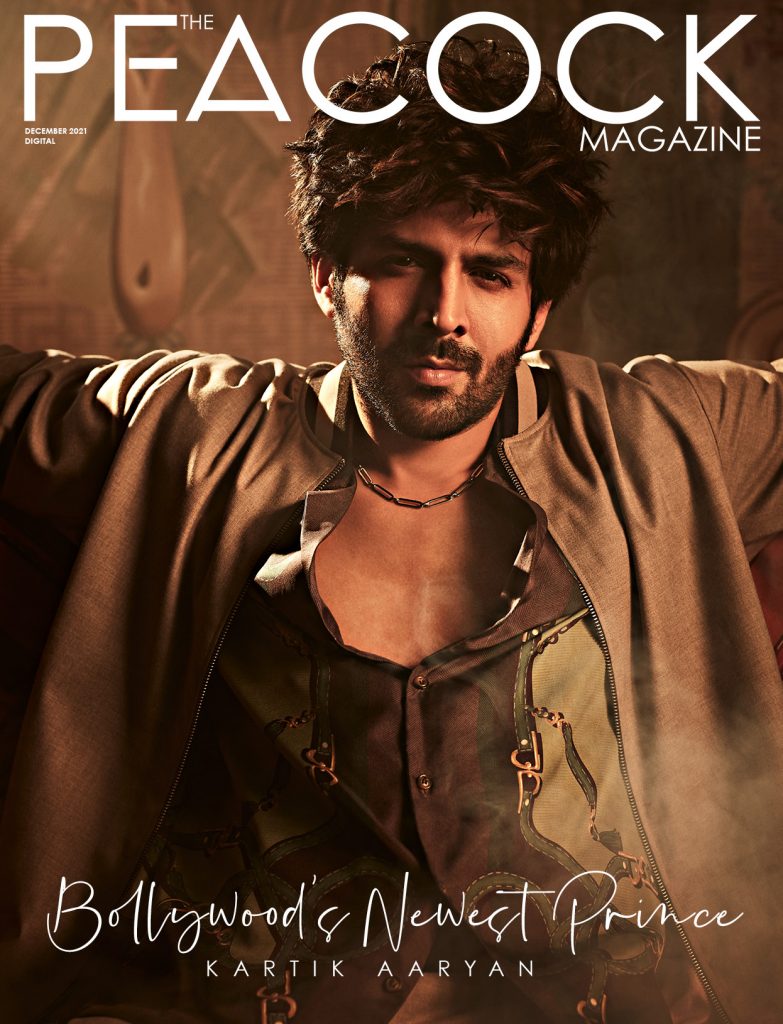 CREDITS –
Photographer – Arjun Mark
Wardrobe – Falguni Shane Peacock
Styling – Who Wore What When
Makeup – Vicky Salvi
Hairstylist – Milan Kepchaki
PRODUCTION – FSP PRODUCTION
EXECUTION – Studio Little Dumpling
All Jewellery – FSP Jewellery, Hermes, The Noble Sculptor, Avior Jewels
Shoes – Christian Louboutin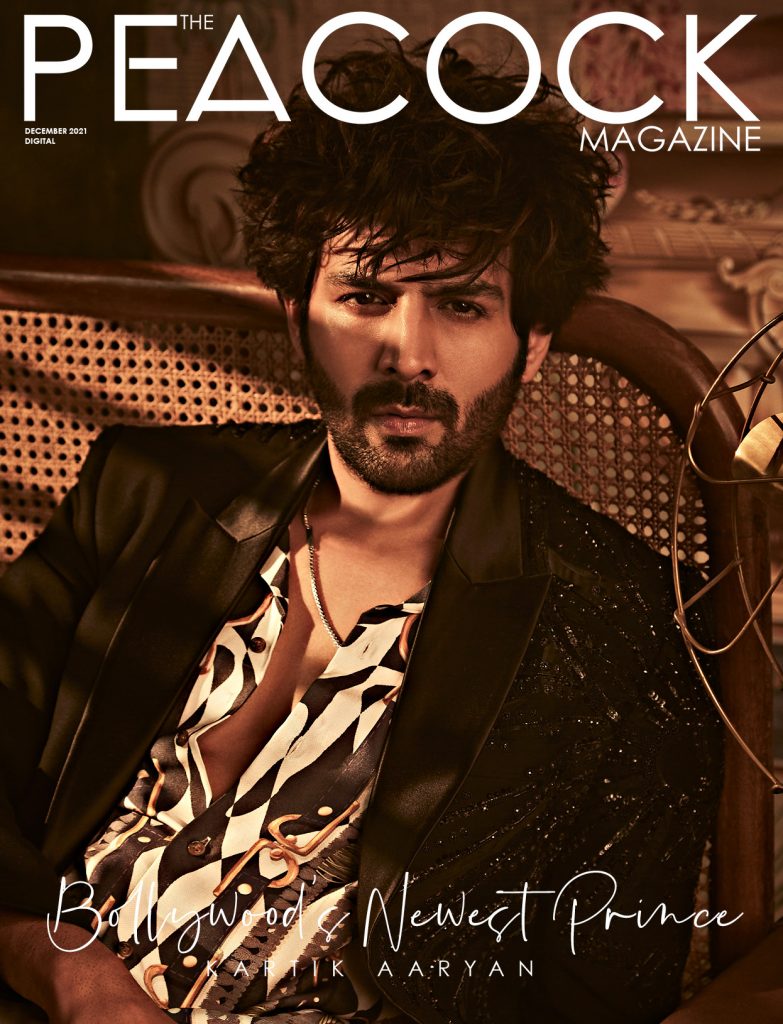 KARTIK AARYAN – BOLLYWOOD'S NEWEST PRINCE

Trust Kartik Aaryan to give you dhamakas after dhamakas, be it with his four-minute-long monologue or his latest release that received rave reviews. The 31-year old actor eased into the role of Bollywood's chocolate hero with his mushy flicks that gave him the quintessential 'lover boy' tag. But the actor in him didn't just want to settle for being the most bankable star in the romantic-comedy genre. His eagerness and his zeal to explore other genres and to go miles beyond in defining himself as a versatile actor got him close to his latest release Dhamaka. Aaryan believes this to be his 2.0 version who is unstoppable and here to break the mould that was set early on in his acting career. With a great lineup of movies, Kartik's journey to earn the numero uno spot in Bollywood as an actor seems to be more promising than ever!
On the fashion front, Kartik's easy-n-chic style quotient is certainly making waves and making him an undisputed fashion icon amongst youngsters. Validating his style are his die-hard fans who are extremely particular about the way he dresses or even styles his hair, Aaryan confesses. For the December issue of The Peacock Magazine, he is seen making yet another fashion statement in chic Falguni Shane Peacock monogrammed blazers and bomber jackets. Aaryan sits down for a quick conversation with us where he opens up about how playing Arjun Pathak in Dhamaka changed him as an actor and how his audiences' reactions and reviews are the ultimate validation for him, amongst many other things.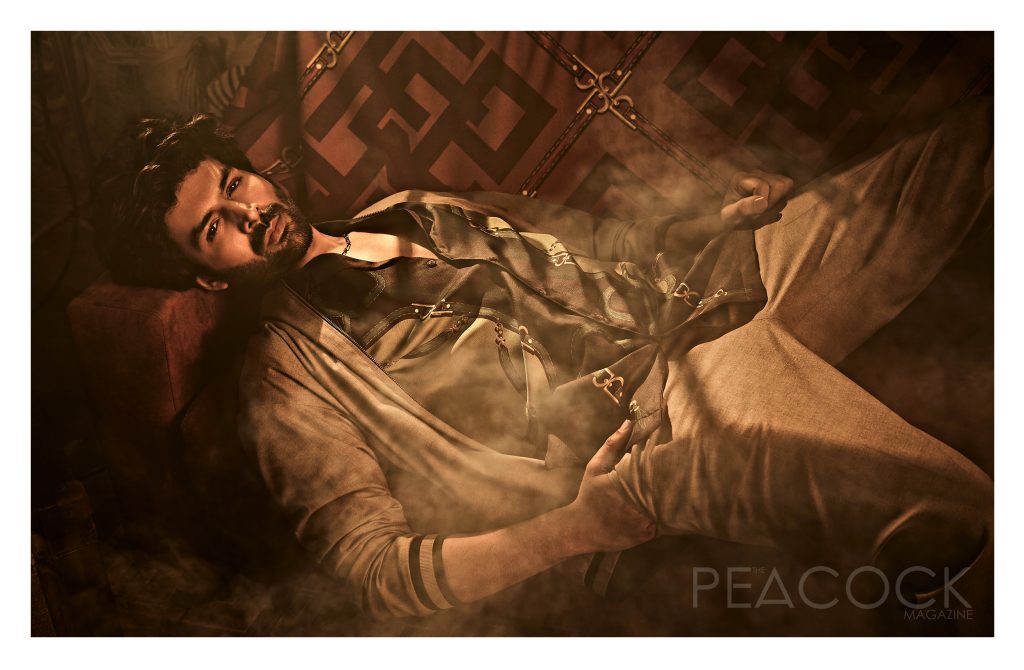 [Q] From biotechnology to modelling to acting, what made you finally decide to become an actor whole-heartedly?
For me, it's always been about pursuing my best interests and making the best choice available. Since, acting always fascinated me, it was my dream to get into it since childhood. But I never shared my dream with anyone in family or friends because it was an impossible destination to imagine for someone who hails from a small city like Gwalior. For me acting never happened by chance, it was always planned – and as a young boy from Gwalior with no connections, my only plan was to land in Mumbai with my dreams. Initially, of course, it was a difficult task with a lot of hurdles, especially when you don't know anyone in this city and the film industry. It is very difficult and challenging but eventually good opportunities started coming and everything worked out. My hard work, patience and belief in myself eventually paid off.
[Q] What is the most fun you've ever had making a movie?
It has always been fun shooting for all my projects so far. Although, I remember being on sets for my film Luka Chhupi when we were shooting in my hometown Gwalior. The love I got there was extra special, almost an extra dose of warmth and love one gets when they return home. They were really proud and happy to see one of them being there in front of the camera. They had welcomed me with band-baja and had banners like 'Son of Gwalior' all over the city. That was really heartwarming!
[Q] Any particular film or role that helped you discover the actor in-depth in you?
From Pyaar Ka Punchnama to Sonu Ke Titu Ki Sweety or Luka Chhupi to Dhamaka, I got to learn a lot from all of the projects. The industry has taught me to keep on working hard to have my way. Having said that, I've to agree that it's been a different learning experience portraying Arjun Pathak on-screen for Dhamaka. Ram (Madhvani) sir has changed me as an actor. Now people also know me for my subtle and serious persona on screen. The role was not easy and to get it right was so crucial for me that I had to learn and unlearn certain things about my craft to translate this complex character perfectly from paper to the big screen. Dhamaka made me dig in deeper and discover the actor in-depth in me.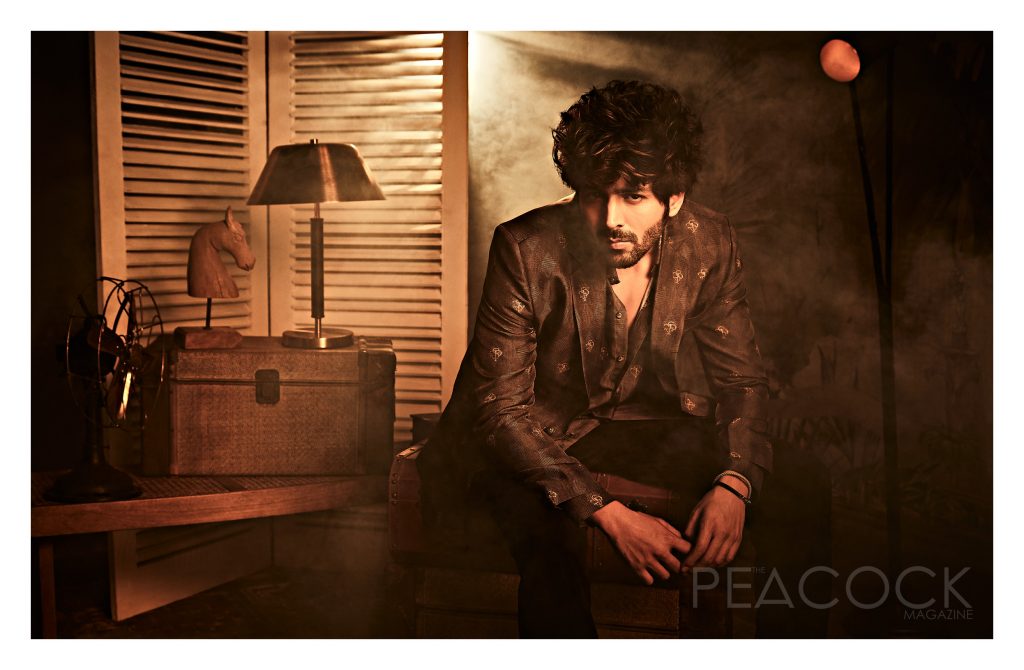 [Q] One film that is close to your heart. Why?
So far, Dhamaka is the film that has got my heart and soul. The audiences' response is so solid that I am just amazed. I'm so happy to hear people's responses towards the film and my performance. Seeing a drastic change in me as an artist, critics and viewers are saying this is Kartik 2.0. I am overwhelmed that the audiences are loving my new Avatar and how well they accepted Arjun Pathak. The day I did my first script reading, I was blown away by the concept and knew in my gut that this script will shake up the viewers with its intriguing and fresh content. For me, Dhamaka was a film where I needed to give my best, and I am glad succeeded in digging in deeper to show up as Arjun Pathak.
[Q] What, according to you, is the highest form of recognition or appreciation as an actor?
As an actor, you need to have that validation from the audience, critics and industry. There's no bigger recognition or appreciation than getting proper validation for your role and craft from your viewers. The fans appreciating my work makes me feel secure. It empowers me when I see brands and filmmakers investing in me. I want to keep up the good work.
[Q] You are constantly in the limelight with your brand endorsements, magazine features, and more.
Yes, and it feels good when different mediums and different platforms like print media to visual advertisements trusts in you and think you can push their brand. In the past few years, the films I have done and the characters I have played has made me come closer to the masses and especially the youth. That's the reason most of the brand collaborations that I have done so far are their favourites. From designer wear to affordable clothing, F&B brands, luxury products, accessories, mobile devices and even grooming products, it's been quite special to be associated with the best brands. I am a workaholic who believes in coming up with stuff that audiences can easily relate to.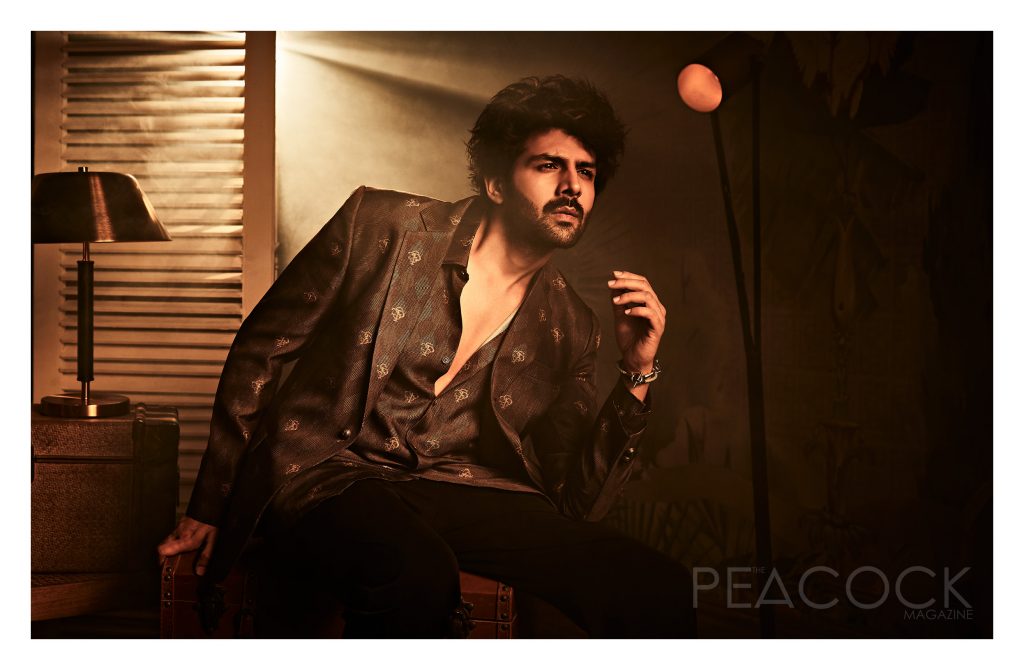 [Q] Do you think today an actor can be relevant and trending with this kind of fame or is it only the number of films and its box-office earnings that speak for the actor?
As an actor, you need to have patience and never lose hope. You need to compare yourself to your graph, which shows where you were before and where you stand now. I believe the number of films or BO numbers are just temporary things that people remember for a short span. What lives with them in the long run, is the performance delivery and the versatility of an actor. Quality for me is the utmost priority rather than quantity. Moreover, audiences are smart, there are no more formulae hits anymore and hence every actor now has to prove its worth.
[Q] In the current times when an actor's every move and minute is documented on social media or by tabloids, do you feel actors, especially you, are misjudged?
There are always two sides to a coin. Everyone has their own set of opinions. What I like might not seem okay to you or even others. So, there are high chances that people will judge you for each of your steps. At times where social media plays a much crucial role in everyone's life, it's up to you what you want to show to the followers. I post stuff that I like and think my fans would find relatable and relevant. Criticisms are everywhere. Sometimes, you will be appreciated and sometimes you might be proved wrong for your activities. It depends on you how you take it and how you make it up to the masses.
[Q] Being so often under the limelight, how much effort do you put into grooming and getting dressed?
I am a fashion enthusiast who believes in creating my own style. I don't follow trends. A trend is here today and gone tomorrow. I love dressing up. Whether it's a red-carpet event, or promotional activity or anything that needs me to 'dress up', I make sure that my style is easy and yet something fun and cool. My fashion outings always have these cool vibes going on and it also includes my hairdo. Forget me, even my fans are very particular about my hairstyle! (laughs)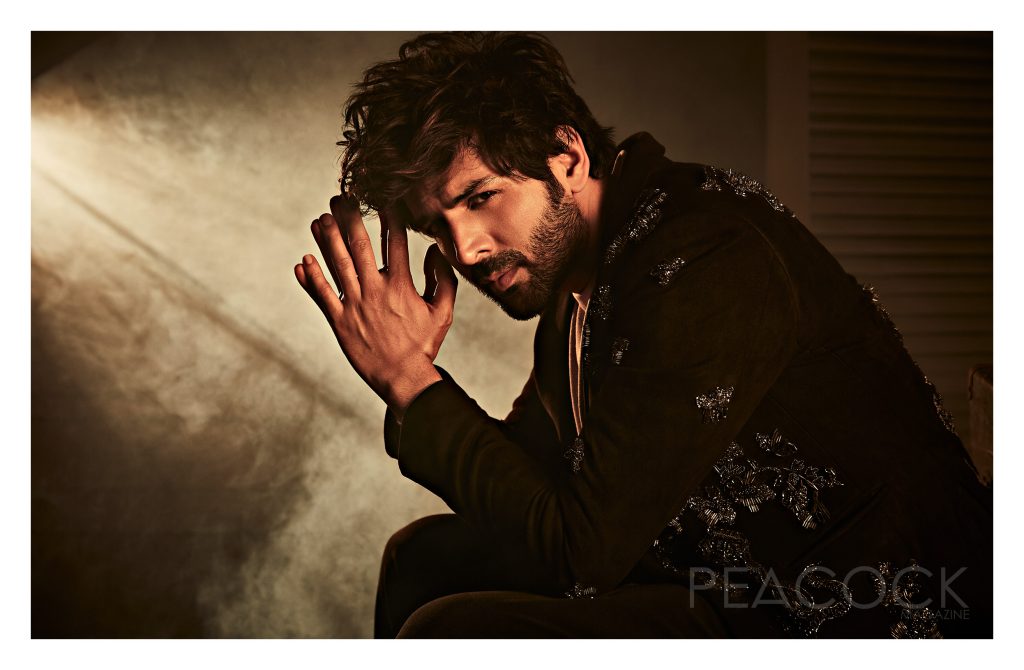 [Q] Tell us about your style.
I try to keep it unique, cool and casual with my style.
[Q] Fashion to you is?
If something catches my eye, I go for it. Creating style in my own unique way is fashion for me.
[Q] A particular fashion moment when you felt you'd arrived?
I keep trying different, peculiar looks that suit my personality. For me, every style I own is special. The most unique and stylish fashion quotient for me ever is my look in a suit piece and a sweater.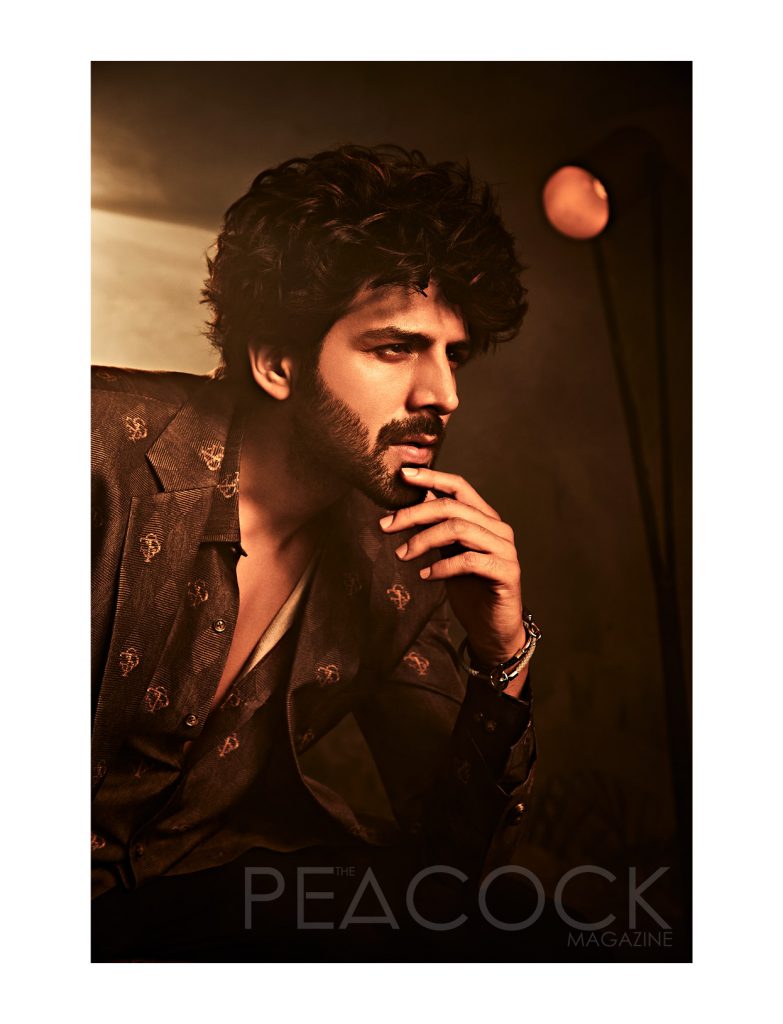 [Q] A colour that dominates your wardrobe?
The colours white and black dominate my wardrobe.
[Q] Your number one fashion inspiration?
Ryan Gosling. I love his style sense. The way he carries everything with élan is just amazing.
[Q] Who, according to you, are the best-dressed people in the industry?
The celebrity who is always best dressed is Timothée Chalamet. The way he carried himself at every event and occasion is unmatchable.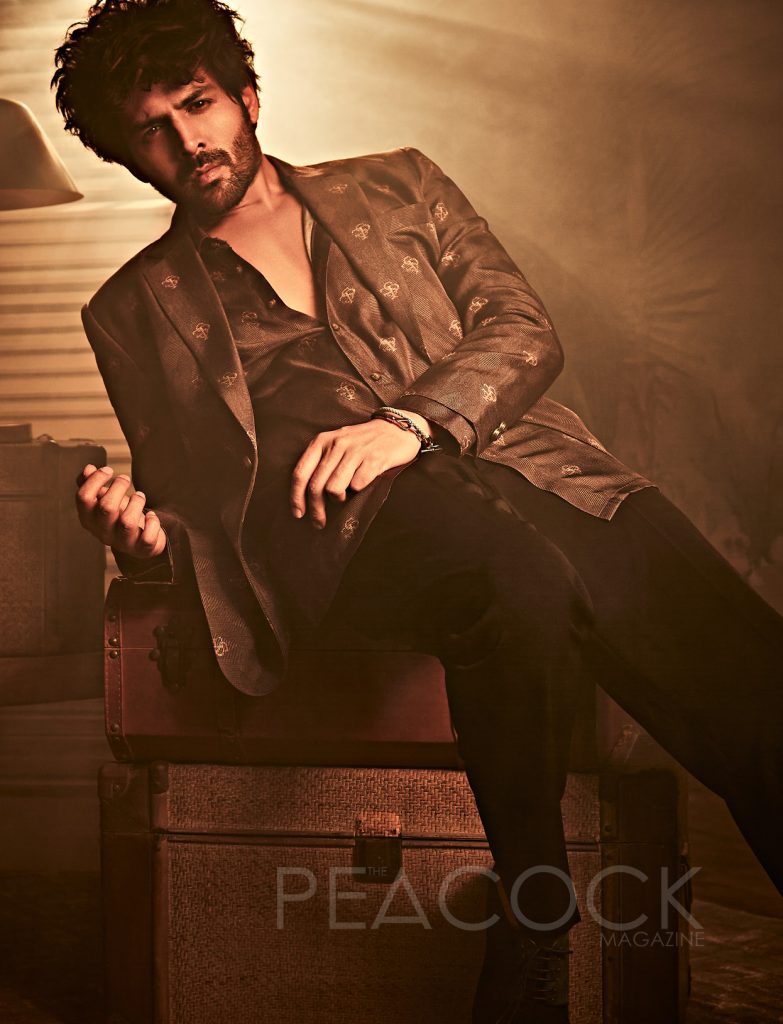 [Q] One celebrity whose wardrobe you would like to buy out.
If I got a chance I would literally love to buy out everything from Timothée Chalamet's wardrobe.
[Q] A current fashion trend you're obsessing about?
Simple and relaxed, yet fashionable. Since winter is almost here, I'm currently obsessed with hoodies and track pants. You will usually see me in them.
[Q] A fashion trend you'd dare not be seen in?
I have a pet peeve about people wearing black socks with white sneakers. You would never see me following that trend even though many of them are doing the same.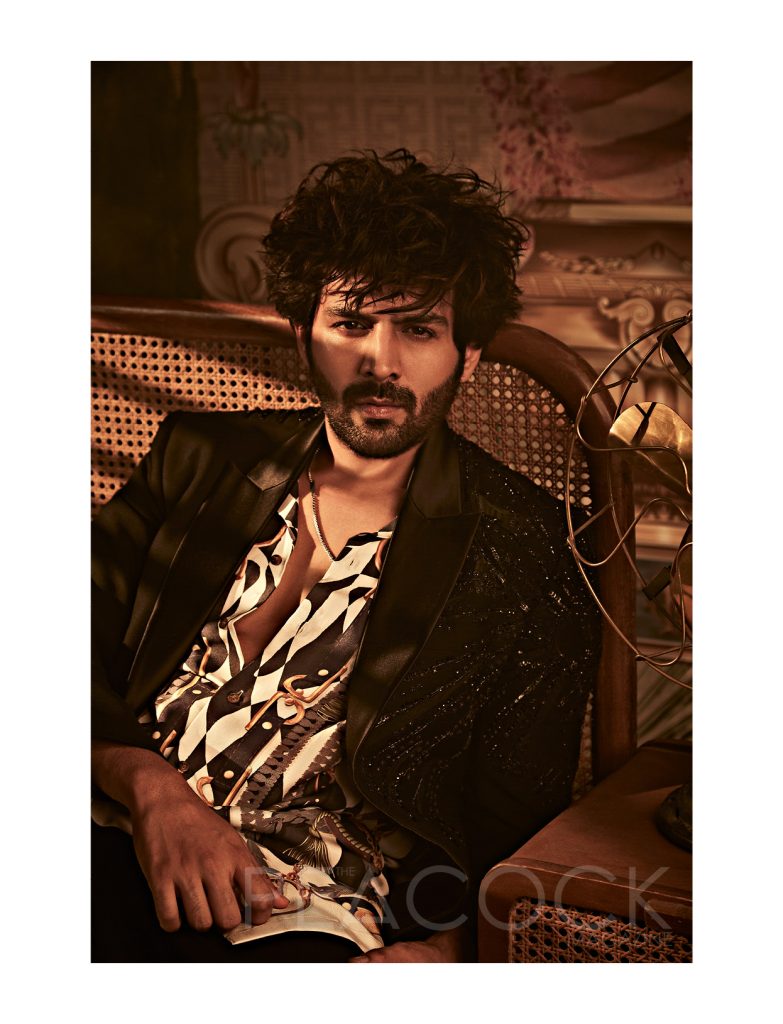 [Q] Favourite perfume?
A good fragrance is surely a must, and I avoid experimenting when it comes to perfumes or deodorants.
[Q] Favourite shoes?
You won't get to see me wear outlandish silhouettes often. I am more into the slouchy dressing trend and try to normalize it while making it uber-cool with comfortable pair of sneakers. However, Jimmy Choo's Diamond Trail Sneakers are my favourite.
[Q] Do you enjoy online shopping?
Yes, I do. I believe online shopping saves a lot of your time and has a wider range of options. Also amidst the pandemic, online shopping was the only option.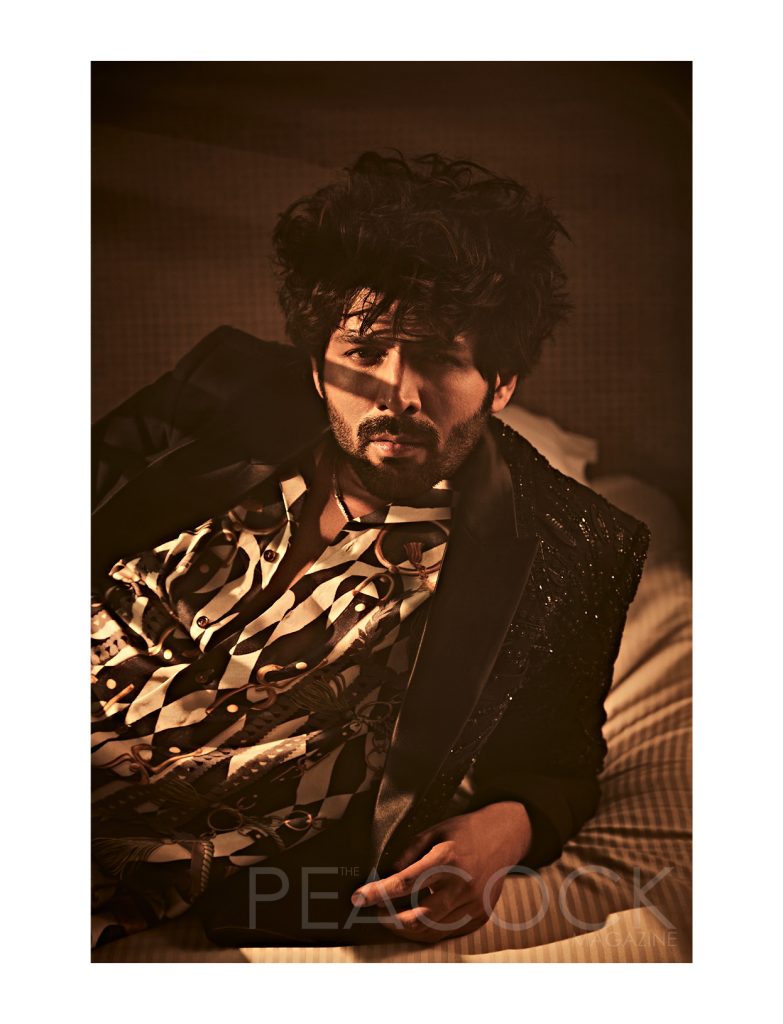 [Q] Your favourite shopping destinations in the world?
London is the ultimate shopping destination for me. People over there are always so perfectly dressed – whether it's a date or simply going to grab a coffee and a hotdog. Fashion is surely in their air.
[Q] Are you – Minimalist or Maximalist?
Anyone who knows me will know am both a minimalist and a maximalist. It depends on the situation. I prefer keeping things simple and comfortable but also stylish and satisfying at the same time.
[Q] Are you – Suave and dapper or cool and casual?
I think I can transform myself seamlessly from a boy-next-door to a suave gentleman. I try to keep it cool and casual most of the time. Also, depending on the kind of event I'm stepping out for, my fashion-vibes change too.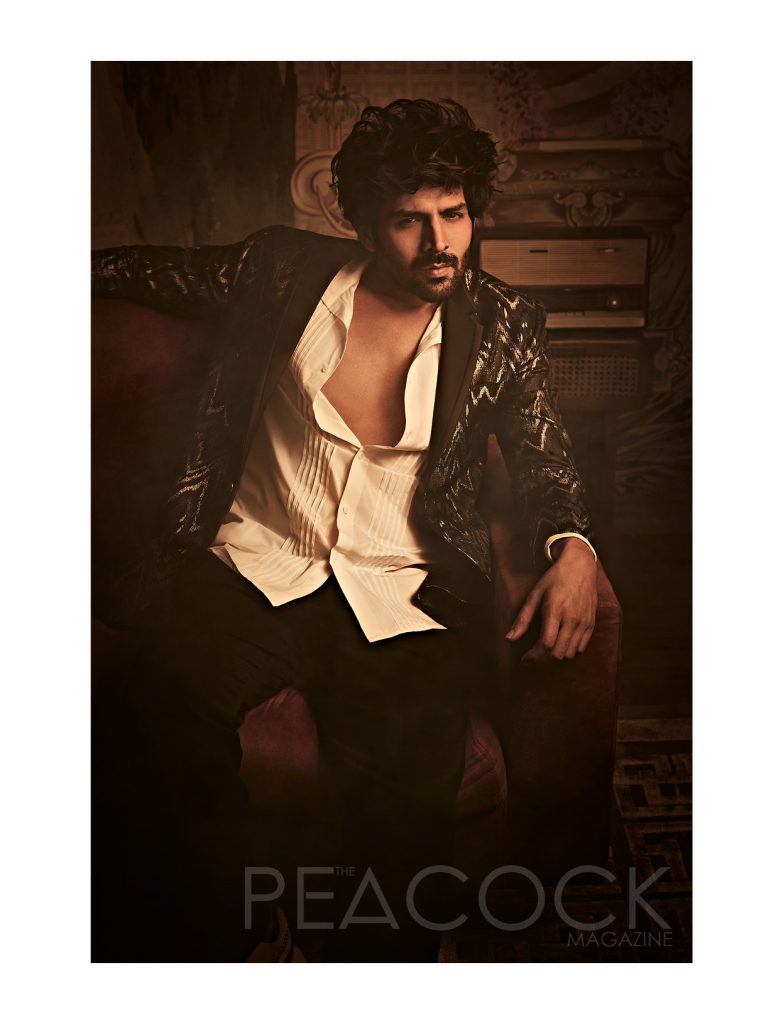 [Q] Do you wear your favourite piece till its death?
Of course, I do. I have a couple of my favourite attires that I think I have been wearing for a long time and I'll keep wearing them until they die. (laughs)
[Q] As an actor, what would be a pleasant surprise for you concerning the Hindi/Indian film industry?
Working with Rajkumar Hirani sir. He's one filmmaker I admire. I hope to be a part of his world someday.
[Q] How can a young and successful actor like you make a difference in the film industry?
I believe as an actor, you need to start looking at projects from the audiences' viewpoint. The need of the hour is to focus more on content and see if people are going to relate to it. According to me, by trying new things that are out of the box, we can transform the industry and the way people perceive it. Audiences are smart and now they are exposed to so much content in all languages that everyone has to up their game to satisfy the masses' need and thirst for good films.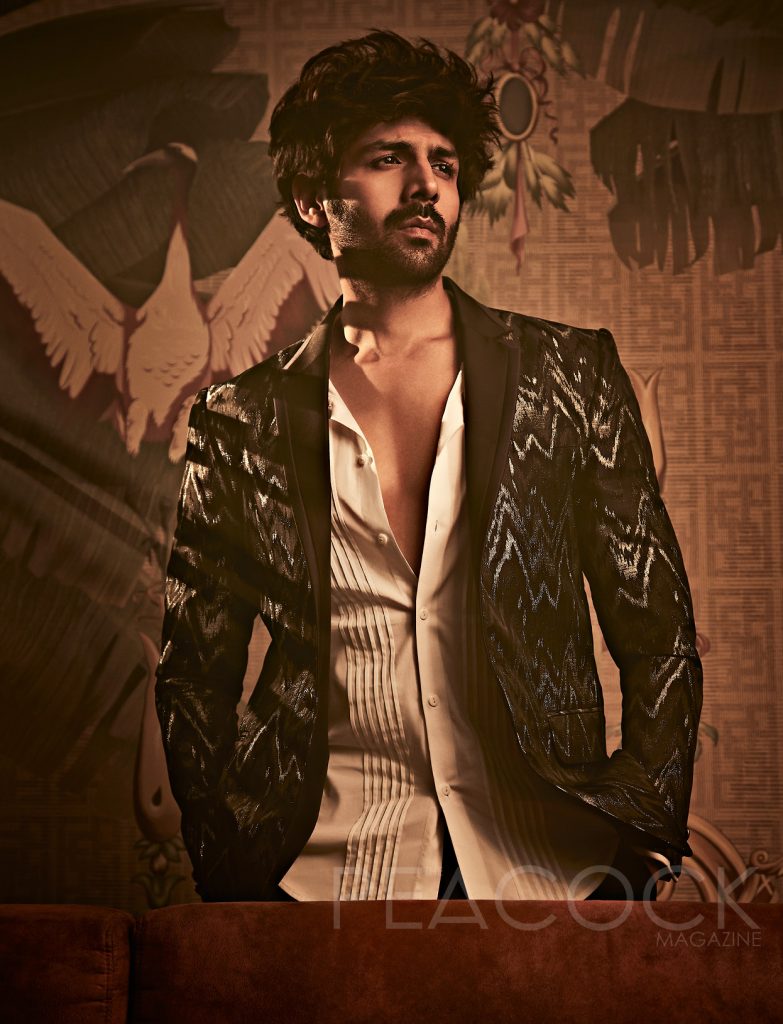 [Q] Who has been inspiring you lately?
Amitabh Bachchan. I recently completed a shoot with him as well. I was so happy to be in the same frame with him. It's a great deal for any actor. He's a living legend. He's one of the actors who has inspired several generations. When I was shooting with him I just kept observing him. I didn't go to my van even for a second. Hopefully, I will get a chance to work with him again. Besides, Shah Rukh Khan and Akshay Kumar have also been my greatest inspirations.
[Q] You have a great lineup of films at present. Do you think you're entering into the best phase in your career right now?
My X-factor is my reliability be it in films or real life. I've craved this situation for the longest time in my life. It has happened finally. Name and fame are secondary. The primary thing is work. I'm a workaholic. I want to give every second of my life to my work. Now that I have a huge lineup of projects in my canvas, I feel so elated. I'm enjoying it all. The rush of completing a schedule and jumping into another character and then having some more good scripts coming your way, it's so surreal at times. But this is what I always dreamt of and I'm living my dream. Now my next dream is to be the number one actor in the industry and I guess I got to work harder for that.
[Q] What is your take on philanthropy? What social causes do you champion?
Who I am today, whatever money I've earned, is only because of the people of India. It's our duty to look after the underprivileged sections who are deprived of all the facilities and rights that we are well blessed with. I believe in donating a fraction of my earnings for the betterment of the society and our nation. We need to stand for each other when needed. That said, I don't like to talk about my contributions. It's really personal.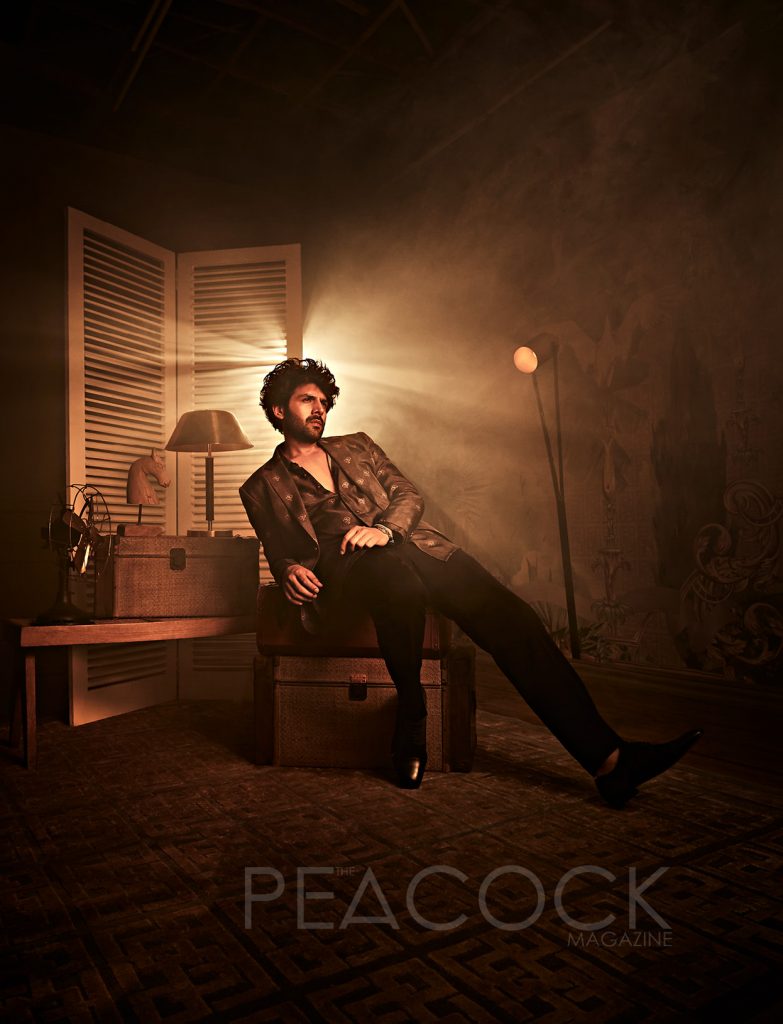 [Q] What projects apart from films are you working on next?
My films include Freddy, Shehzada, Bhool Bhulaiyaa 2, and Captain India. I'm also doing a love story with Sajid (Nadiadwala) sir for the first time, which Sameer Vidhwans is going to direct. Currently, I am shooting for Shehzada. Apart from this, I have many more brand collaborations and other commitments to fulfil. You will get to know all about it soon!
[Q] Do you have any plans to get into production or direction?
Well, as of now, I want to go ahead with acting, as my only goal is to be at the top of the list. I would love to direct a movie someday.
[Q] What are some of your goals? Are there any unexplored characters you still want to play?
There's no end to the road of acting, especially when you're someone who's craving to try hands in every genre. So far, I have only worked as a romantic boy. I finally broke the mould by taking up a challenging role and Arjun Pathak in Dhamaka. I think there are a lot of untapped sides which I yet need to explore. I would, of course, love to work in pure action films that include high-voltage action scenes and stunts, let's see what comes up. Until then there are more reel-dhamakas with my roles coming your way!