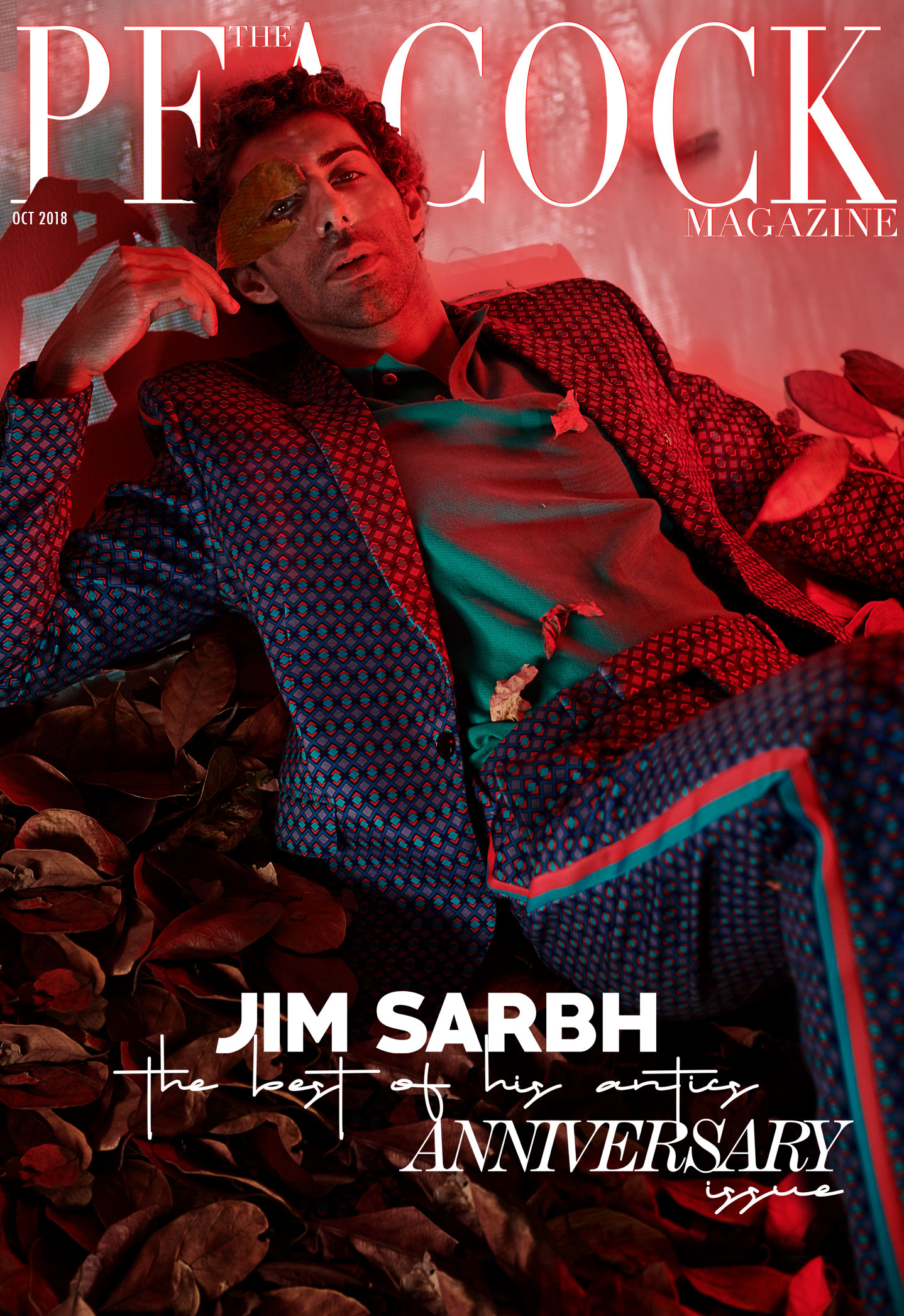 "The free soul is rare, but you know it when you see it – basically because you feel good, very good when you are near or with them." – A Bukowski quote that best describes our nonconformist cover star Jim Sarbh. His performances over the last few years in films like Neerja, Padmavat, Death in Gunj and Sanju have solidated his presence in the movie business. He's not one to hesitate from challenging roles, considering he convincingly played a Palestinian terrorist in his debut film. On being asked about how he effortlessly aced two different ethnicities in both Padmavat and Neerja, he said, "There were dialect coaches that helped me learn the language and its pronunciations, especially in Neerja where I delivered my dialogues in Arabic. As I had to sound authentic, there were many trial runs and tests before the actual shoot.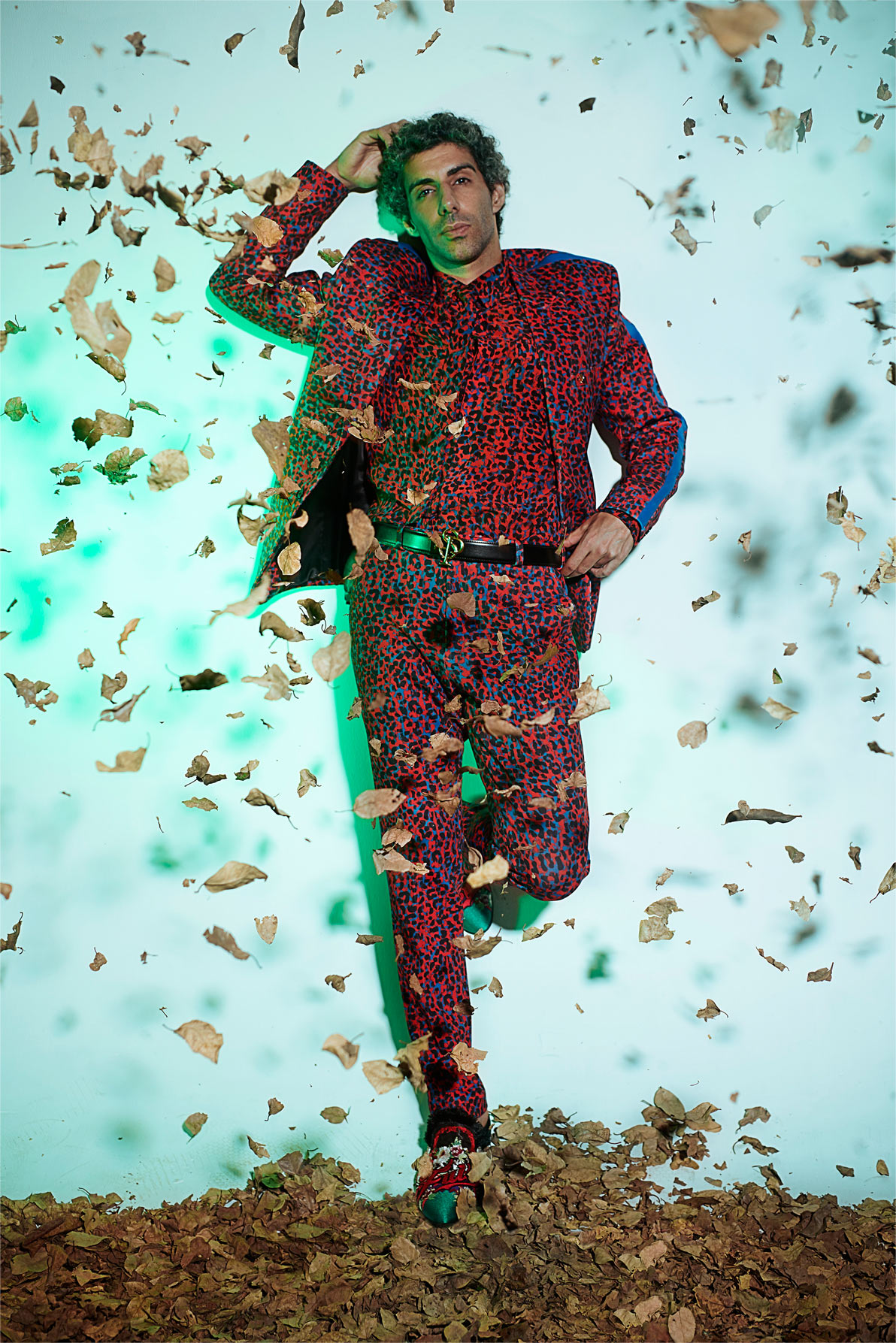 Being listed under Forbes's 30 under 30 for his contribution in the Mumbai theatre industry, Jim has proven his mettle as a live performer with plays like 'What's Done is Done' by Rajat Kapoor, Rage Production's 'The Glass Menagerie' and Kalki Koechlin's 'Living Room'. "Theatre is much more organic and interactive as compared to films, there's an instant connection you form with the live audience." To an actor whose comfort zone exists in extreme challenges, his take on choosing the right part is rather intriguing. "The story should be affected by the character I play, I like contradictions. Like a jigsaw puzzle which I have to put together, that doesn't seem to fit at the start, creating a character that is alive and breathing makes me want to do the part. Although, a character you will not be seeing Sarbh playing in the near future is of a pedophile, a role he recently passed as his bad guy portfolio seemed to be pretty flooded. He did address the issue of pedophilia as a pretty serious sickness that needs to be understood and tackled, but with his ongoing streak of negative roles, there have to be a few variations in characters before he takes on another villainous venture. When I asked him about a role he would like to play, he appraised the recently released, 'Andhadhun' and staying true to his cheeky demeanor, he stated he would ecstatically play Tabu's character if he was a woman.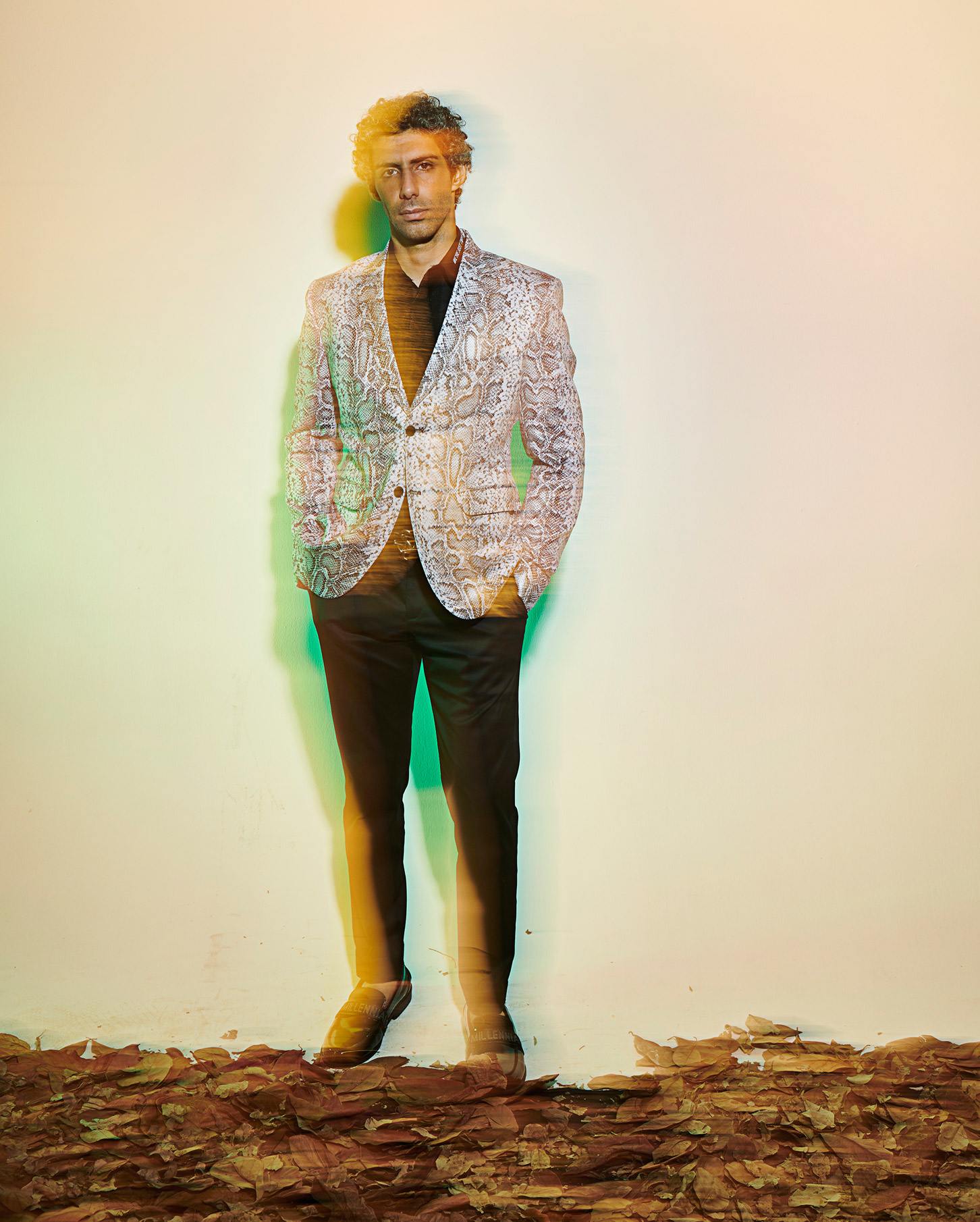 Just like his stellar screen presence on-screen, his style choices have always been eccentric, because who else can dress like a mermaid to his own birthday party and get away with it? But if you think that's outrageous, the man owns a suit with Radhika Apte's facial expressions imprinted on it (although the suit may not see the daylight) but that's a fashion faux pa we can get on with.
Credits-
Photography by- Colston Julian
Stylist- Agneesh Banerjee
Make Up by- Clover Wootton 
Producer- Akhil Iyer, The Artist Collective