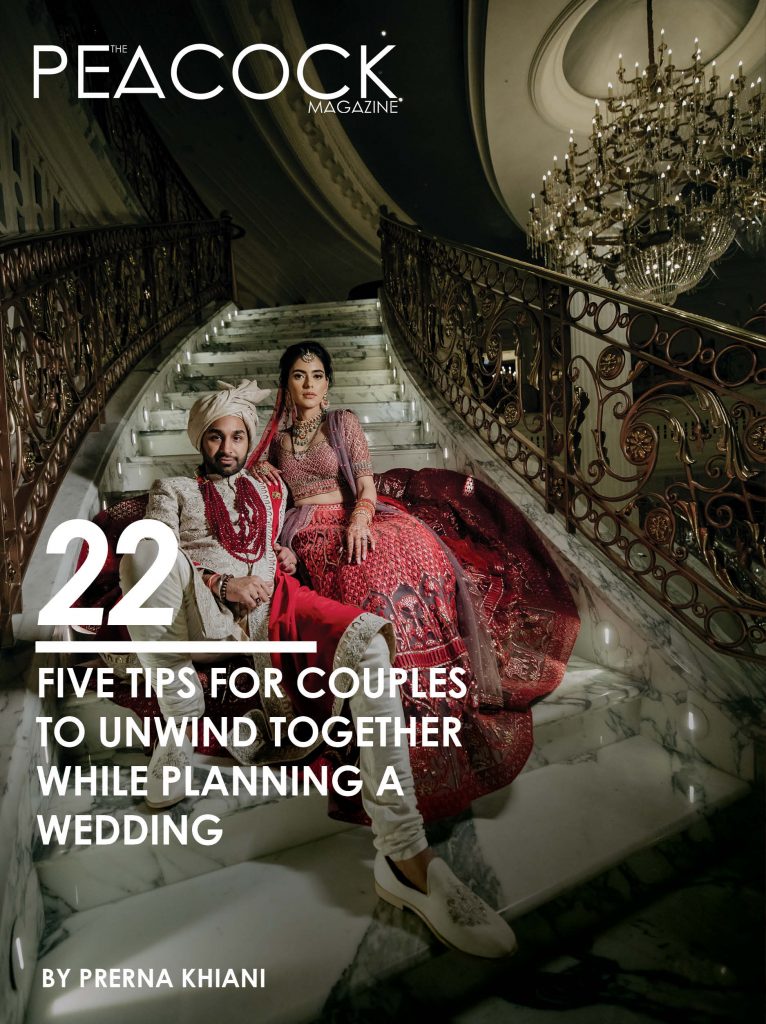 5 ways for couples to unwind together while planning a wedding:
1. Give yourself breaks. It is so easy to get caught up in wedding planning, but don't let it take over your life. I always felt like being engaged and having a fiance was such a special time in itself, so we always made it a point to talk about things we love and have conversations that are not always related to our wedding. This also helped us to continue to know each other more and grow together even while we were dating!
2. Shaun (my now husband) lives in LA and I lived in Dubai before we got married. So, we were not only in a long-distance relationship, but we were also planning our wedding together with a 12 hour time difference. We made sure to get away a couple of times and travel to recalibrate and decompress. We treated the change of scenery as a wedding detox – no checking emails or sneaking the seating plan into our luggage!
3. Delegate tasks! We are both control freaks, but we soon realized it's impossible to do it all by yourself. Accept the help of others and you'll be surprised!
4. The smallest things go a long way. No matter how many meetings we had in a day with the wedding planner, decor team, and other vendors, we made sure never to skip a workout. It was a blissful 60 minutes of "me" time when we would forget everything wedding related and focus on ourselves. Endorphins! You know those things work like magic!
5. Try something new. Being engaged is a whole new world of feelings and what better way to keep learning and loving each other more than picking up a new hobby together. We did dance classes, paint night, and new activities outside our comfort zone to mix things up and keep it exciting. You'll be so caught up in your new hobby, you will totally forget any wedding planning woes!