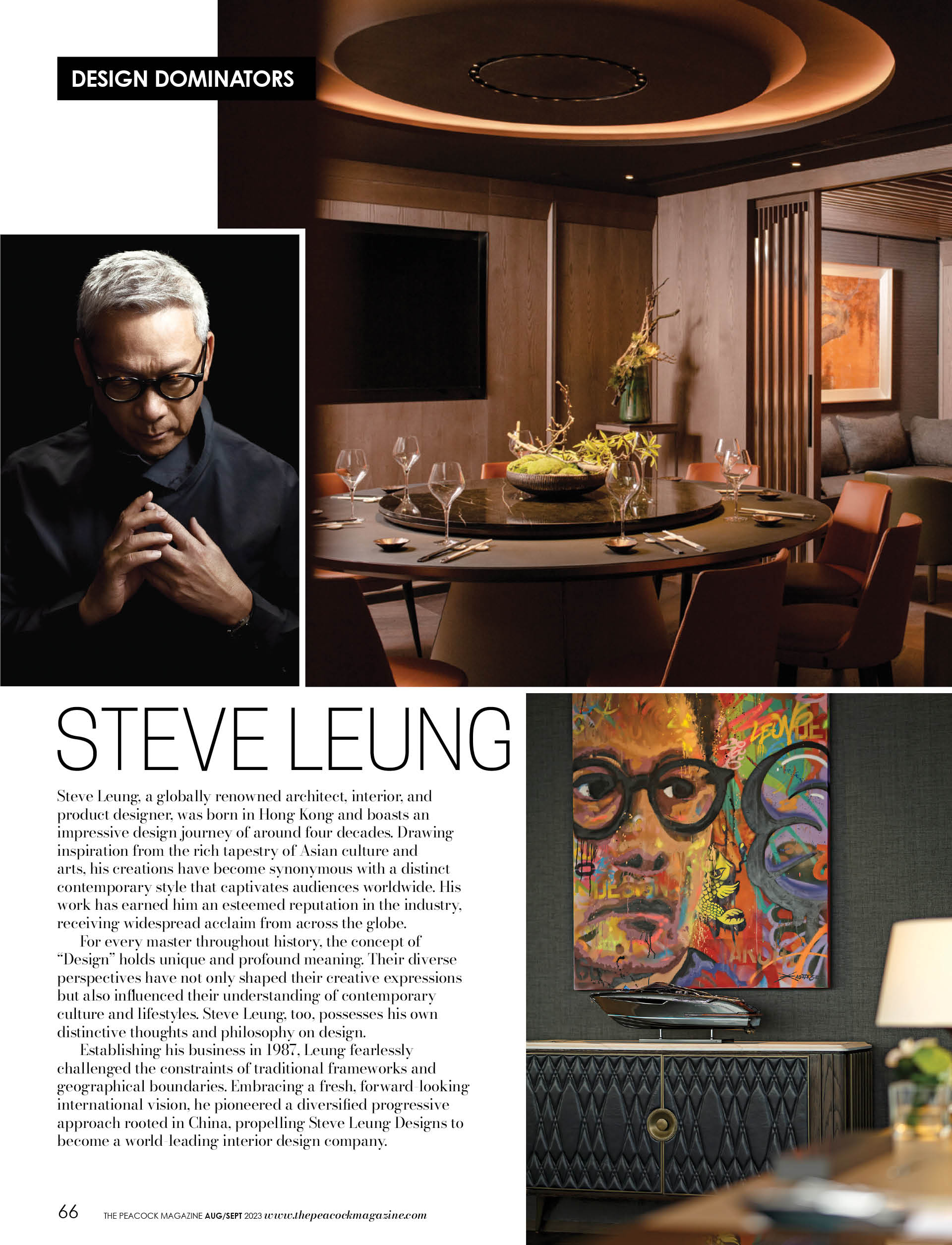 Steve Leung, a globally renowned architect, interior, and product designer, was born in Hong Kong and boasts an impressive design journey of around four decades. Drawing inspiration from the rich tapestry of Asian culture and arts, his creations have become synonymous with a distinct contemporary style that captivates audiences worldwide. His work has earned him an esteemed reputation in the industry, receiving widespread acclaim from across the globe.
For every master throughout history, the concept of "Design" holds unique and profound meaning. Their diverse perspectives have not only shaped their creative expressions but also influenced their understanding of contemporary culture and lifestyles. Steve Leung, too, possesses his own distinctive thoughts and philosophy on design.
Establishing his business in 1987, Leung fearlessly challenged the constraints of traditional frameworks and geographical boundaries. Embracing a fresh, forward-looking international vision, he pioneered a diversified progressive approach rooted in China, propelling Steve Leung Designs to become a world-leading interior design company.