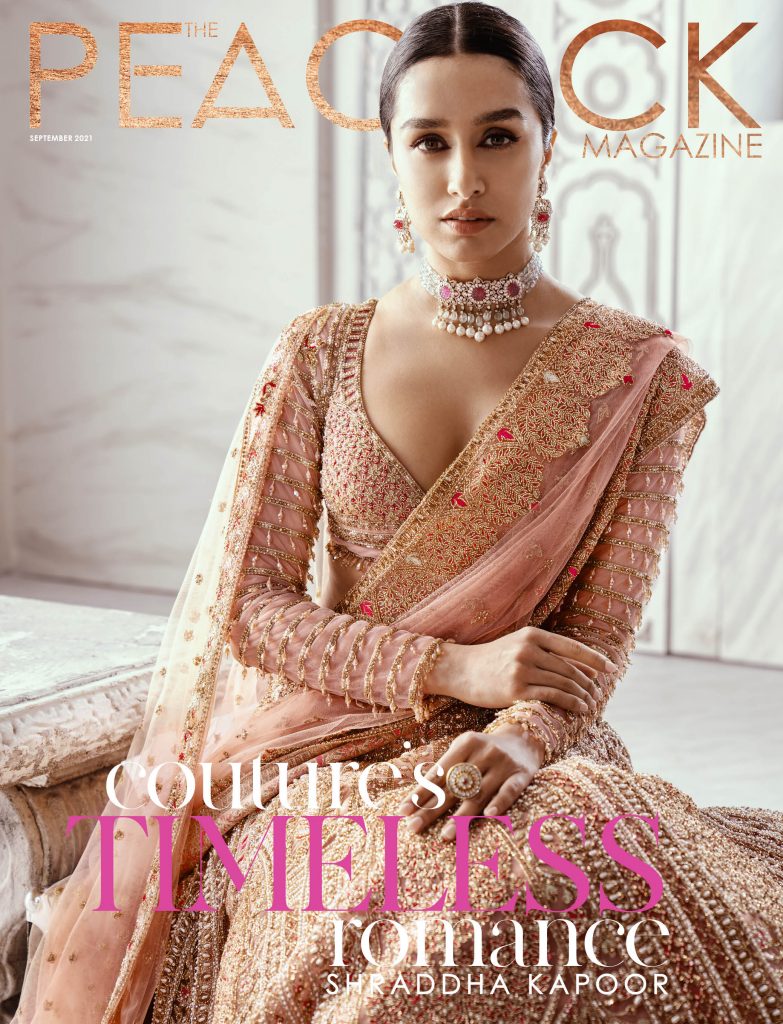 CREDITS –
PHOTOGRAPHER – ERRIKOS ANDREOU
ASSISTANTS – ANKIT SHARMA & SNEHASISH ROY
STYLING – RUPANGI SHARMA & TARANG AGARWAL OF TEAM MRSTYLES
MAKE-UP – SHRADDHA NAIK
HAIR – NIKITA MENON
JEWELLERY – NARAYAN JEWELLERS
PRODUCTION – FSP PRODUCTIONS
EXECUTED BY – NIHARIKA SINGH OF STUDIO LITTLE DUMPLING
ERRIKOS' AGENCY – DEU: CREATIVE MANAGEMENT
PR – TANDEM COMMUNICATION
WARDROBE – FALGUNI SHANE PEACOCK

COUTURE'S TIMELESS ROMANCE – SHRADDHA KAPOOR

As I step into her vanity van for a quick interview before the shoot begins, I'm met with a chirpy 'Hi' and a round of questions about my well-being. In that moment, I'm pressed to believe that we are often floored by and individuals beauty and brain – thanks to the age – old proverbial adage. But what outweighs the two and often understated is kindness. It takes mere kindness to bowl someone over or make a mark irrespective of the stature, positioning or popularity. For Shraddha Kapoor, too, it's her kindness and humility that is more important to her than the regular parameters of success and likeablilty. And we knows so, thanks to the 65M die-hard fans of her on Instagram who worship her for this same reason.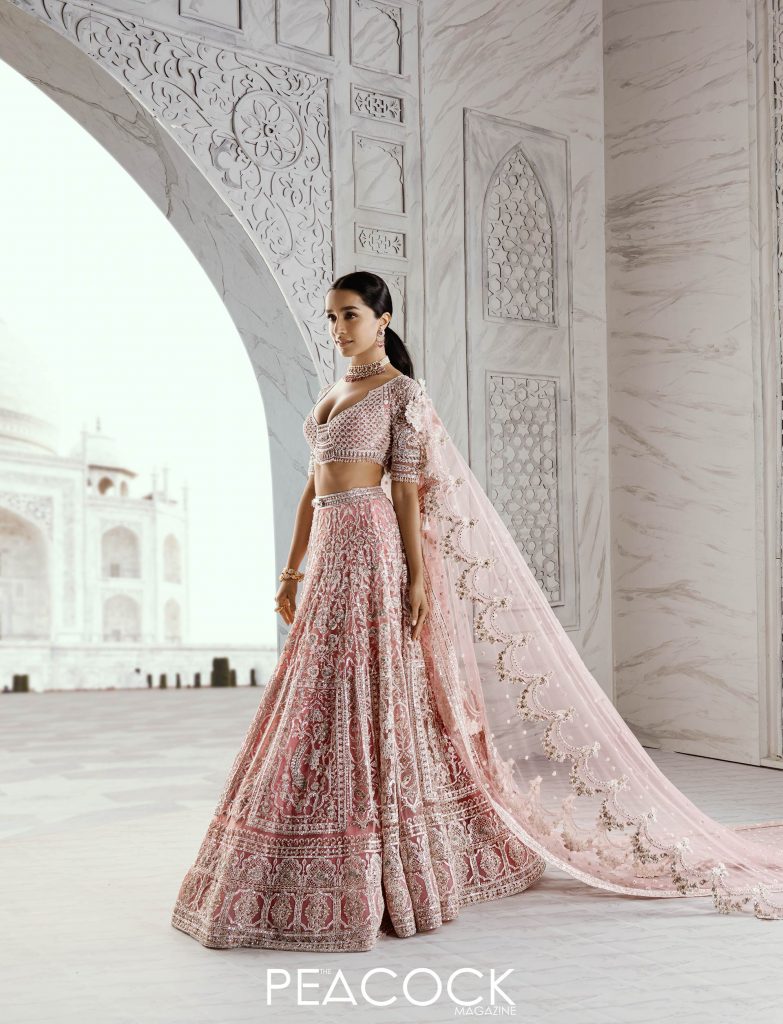 Shraddha started her career a decade ago with 'Teen Patti' winning rave reviews and accolades for her performance alongside the bigwigs of Bollywood. The actor has been unstoppable ever since and how. Not the one to shy away from venturing out and experimenting, Shraddha has explored genres right from drama to comedy to even horror – a genre she certainly doesn't enjoy watching as an audience but enjoys being a part of. It's not just the kind of films she experimented with but even the industries. Starring alongside Telugu superstar Prabhas in Saaho, Shraddha made her debut in the southern scope of cinemas. Taking her endeavour to try out different aspect of films and cinema, Shraddha even dared to make a guest appearances and contributed groovy dance numbers in films, unapologetically. Movies bring out the best in her – sure, but the actor is now looking for other avenues to excel and be the best at it. Here recent partnerships with a host of brand show her liking to don the entrepreneur's hat and create and be a part of remarkable products.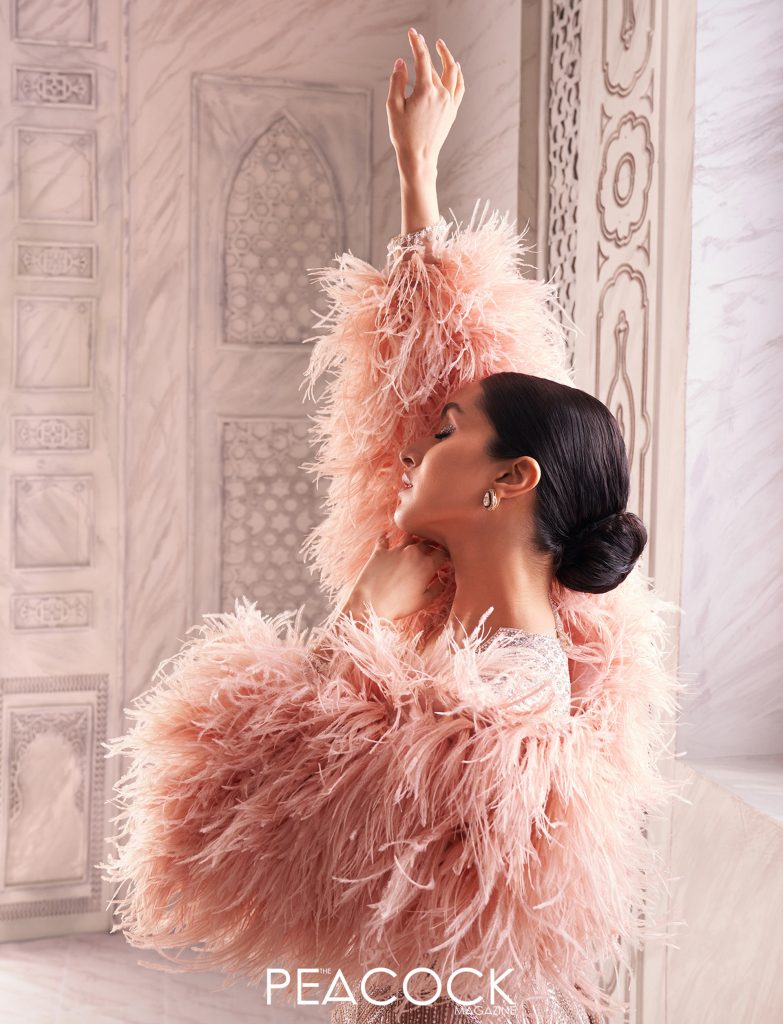 Keeping my fingers crossed to get a lavish chunk of the multifaceted star's time, I sit down to ask her my round of questions. What was supposed to be a quick interview, went on to be an endless conversation as Shraddha spoke about – the audience that she is, the actor (she corrects me when I call her a 'star'), the daughter, the entrepreneur, the learner and many more facets of hers. In a candid tête-à-tête, she talks to The Peacock Magazine about all this and more. Read on.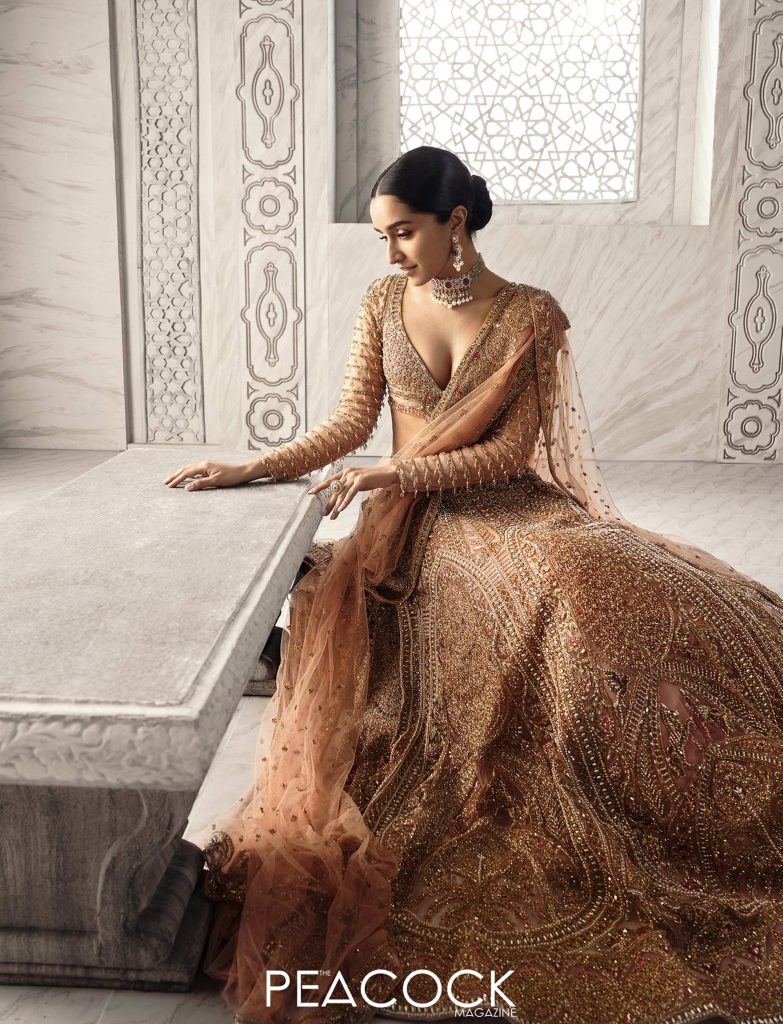 [Q] What kind of movies did you grow up watching?
I grew up watching a lot of films of the comedy genre, think Andaz Apna Apna, Chaalbaaz, Home Alone, Baby's Day Out, David (Dhawan) uncle's movies, a lot of my dad's films like Satte Pe Satta, Raja Babu and so on. I wasn't allowed to watch a lot of my dad's film where he played the villain, because I used to be really scared of the bomb blast sequences. But by and large I have grown up watching comedy movies.
[Q] Can you tell us your first experience as an actor/performer? How did it leave you feeling?
I vividly remember my first day of shoot on the sets of Teen Patti – my debut film. It just wasn't how I expected to be. I realized what it is to be a part of the life behind the scenes and see the immense efforts put in by everyone on the sets to make a film come alive. I didn't foresee the amount of hard work everyone put in on the set from all the departments of the film, because until then I was just a part of the audience, so I had no idea what it feels like to be on the sets. But once when I saw that, I was overwhelmed by it and garnered tremendous sense of respect for everybody who worked on my film. It was an eye opening but a surreal experience.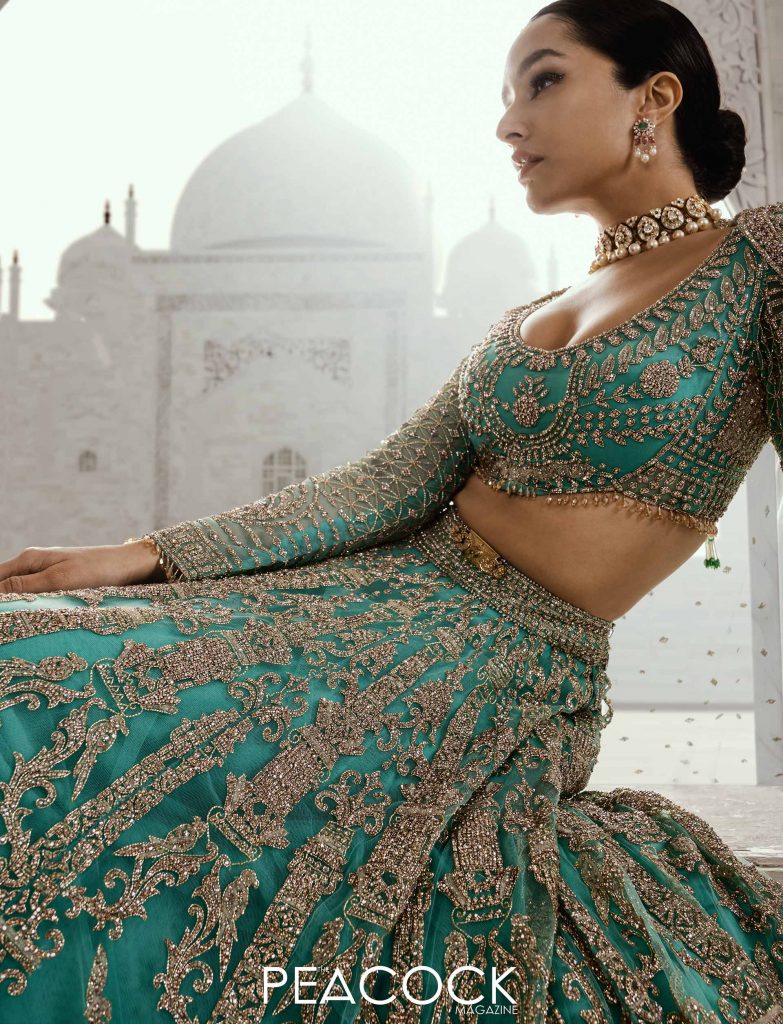 [Q] What is your favourite genre of movies as an audience? What attracts you to that genre?
Now that's a tough choice! I can surely say I get petrified watching horror films, because of the sudden, startling moments that surface out of nowhere. In fact, I have watched my own film Stree by covering my eyes. I don't have a particularly favourite genre, but I do some favourite films or at least along those lines. I love Christopher Nolan's films a lot. I love psychological, science-fiction, thought-provoking kind of cinema. I also like mushy, romantic-comedies such as Life Is Beautiful, Notting Hill, Pretty Woman and so on. I also enjoy some good foreign cinema, but my all-time-favourite film is Andaz Apna Apna.
[Q] What characteristics do you think as necessary to be a good actor in today's time?
I feel the mark of a good actor is when you're watching them perform and you're convinced that that person is not the actor but the character that they're playing, you're completely convinced by their performance and feel that 'Okay, the characterization has come through,' and that person has evolved into that particular character by bringing out that character.
[Q] From Teen Patti to Baaghi 3, how confident have you grown as an actor?
I still get pretty nervous on every film and every character that I'm about to play, because every film of mine feels like a debut in its own way. But now I know that being nervous and feeling the jitters is fun, too. So, be it the first day of my shoot or a tough scene, my nervousness is coupled with fun and it ends up in my having a great time on the sets.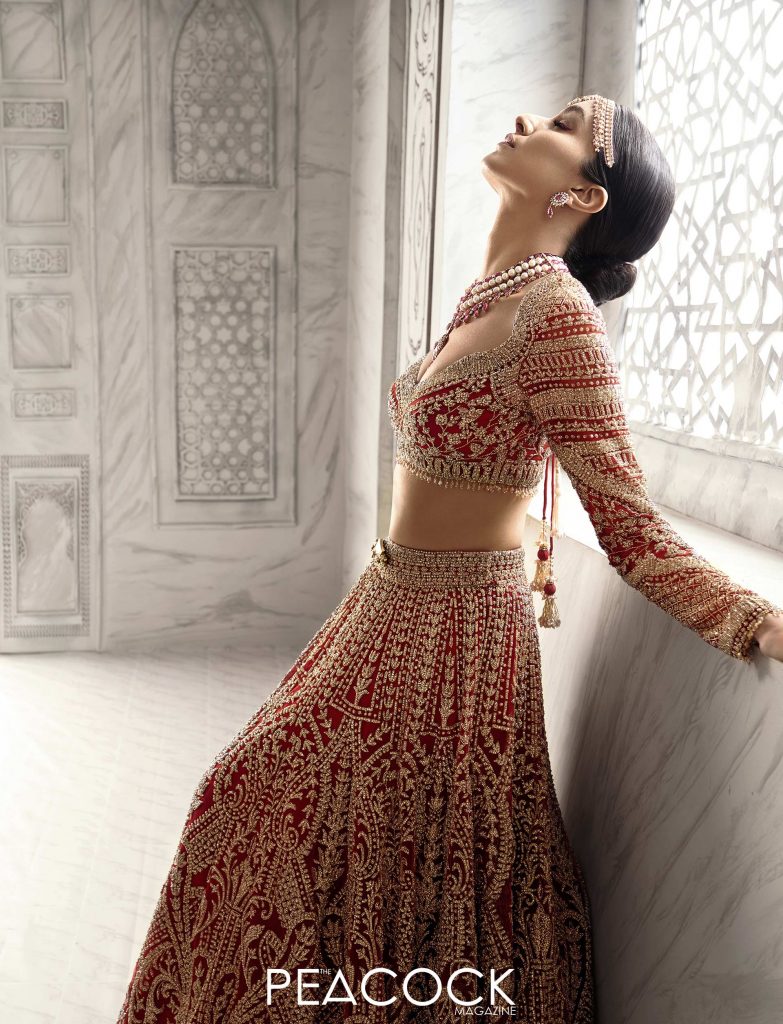 [Q] How do you prepare for challenging roles that come your way?
Every film is different and it all depends on the filmmaker, the script and what its demand is from the character. Similarly, every film requires different kinds and methods of preparation. It is always exciting to do something that you've not done before and I look forward to being a part of those kind of films. So every film makes you feel like you're living a life time between a new way, and that's very exciting.
[Q] How you go about memorising long dialogues?
Repetition, repetition and a lot of repetition! I do that by saying my lines out loud, walking and learning them and repeating them till I almost know them in my sleep, only then I can sleep well! (laughs)
[Q] How do rectify the scenes you feel you've goofed up with?
I, of course, ask for a retake. But if my director feels like they have got their shot then we go ahead with that. Oftentimes, when I watch my movies, I feel like I could've done this scene differently and then make a mental note of it for my next film. I tend to take these lessons forward as there are a lot of such mental notes that I make.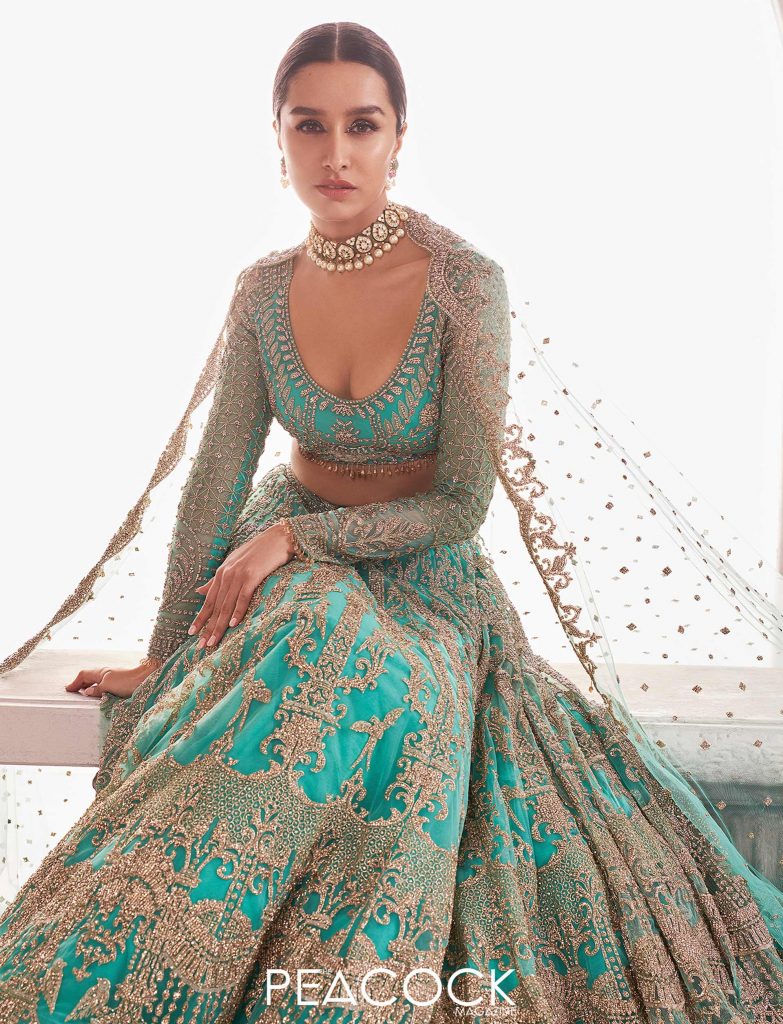 [Q] How you manage to deliver a funny scene when serious or vice versa?
You just have to do it. I feel when your director says 'action,' its like you have to connect to the character no matter what the scene is, be it funny or serious or an emotional one. I feel like when you're more connected with your character and the film, the moment you hear 'action,' things fall in place automatically, with your director's guidance, of course!
[Q] How do you want your audience to feel after they've left the theatre watching your movies?
I would always want my audiences to enjoy the film, first and foremost. Even when I'm watching a film, I really want to be completely immersed into it. And hopefully, they would also like what I have contributed to the film as an actor.
[Q] What, according to you, is the highest form of recognition or appreciation as an actor?
I think it's when you're really, really loved by the audiences. There is this unconditional love that you get form your audiences and fans which is priceless. That feeling of being adored is absolutely precious!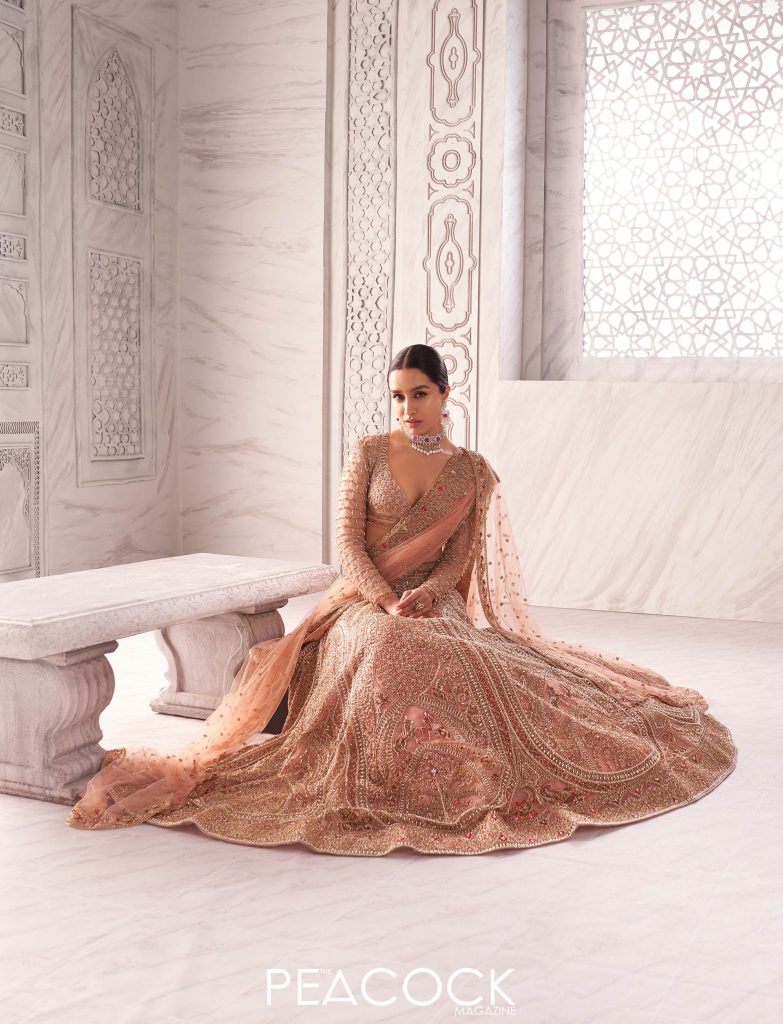 [Q] How important is it for you that your work be global?
I would definitely love to explore opportunities globally that click with me or resonate with me. So far, I've been blessed and fortunate enough to get the films that I've done, and I'm definitely open to global projects as well. You never know what takes you where.
[Q] Do you feel you're being too hard on yourself some days when you're trying to give your best?
I'm extremely hard on myself almost every day. Every single day, I feel like – 'Is that fine?' or 'Did that go well?'. I'm constantly wondering if it could be better or not, and striving to work towards it which makes me feel confident about giving my best. It's quite conflicting sometimes!
[Q] How do you deal with your moments of doubt and vulnerabilities?
We all have our moments of doubt and vulnerabilities and do our best to deal with it. As for me, I'm really blessed with a fantastic support system, and I'm blessed to have loved ones who I can turn to, talk to and just completely be myself. I also think one needs a tremendous amount of self belief, because when you believe in yourself, you too can back yourself up in tough moments.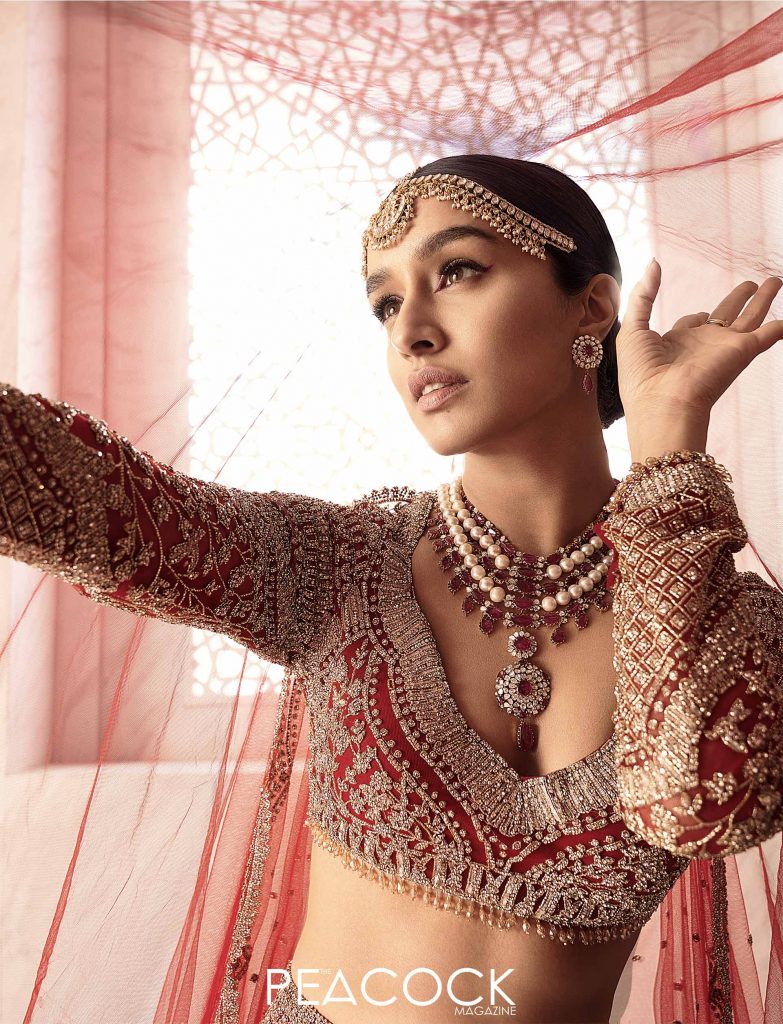 [Q] How do your parents motivate you to be better at your craft?
They think I'm very good at my craft! (laughs) They keep telling me that I do a great job. I do ask them for criticism, which my dad will give it to me sometimes but I've to literally beg for it. My mum thinks I'm the most amazing and fantastic actor and I'm like, 'Mom, common! You have to tell me something that I need to work on,' but no! I think our parents have a lot of adulation for us. But that said, I do have some people, like my dad who definitely tell me 'Oh you should do these kinds of films or these kinds of roles.'
[Q] As an actor, what would be a pleasant surprise for you concerning the Hindi/Indian film industry?
Drawing inspiration from how, in Hollywood, there isn't any "categorizing of actresses." We've seen Meryl Streep as a mainstream actress, and even Kate Winslet and Emma Stone. We've seen women from different age groups doing mainstream acting and I feel like that change needs to be brought in Bollywood as well. It is sort of happening here but I feel if we can do it the way Hollywood does, I think that would be amazing.
[Q] How can a young and successful actor like you make a difference in the film industry?
By staying absolutely true and sincere to my craft. A lot is at stake when you make a film, not just about me being an actor, but also about me being a part of a film, its about the entire team, its about the audiences – the main factor, who pay for their tickets and go to watch our films, so I have to be 100% true to what I do.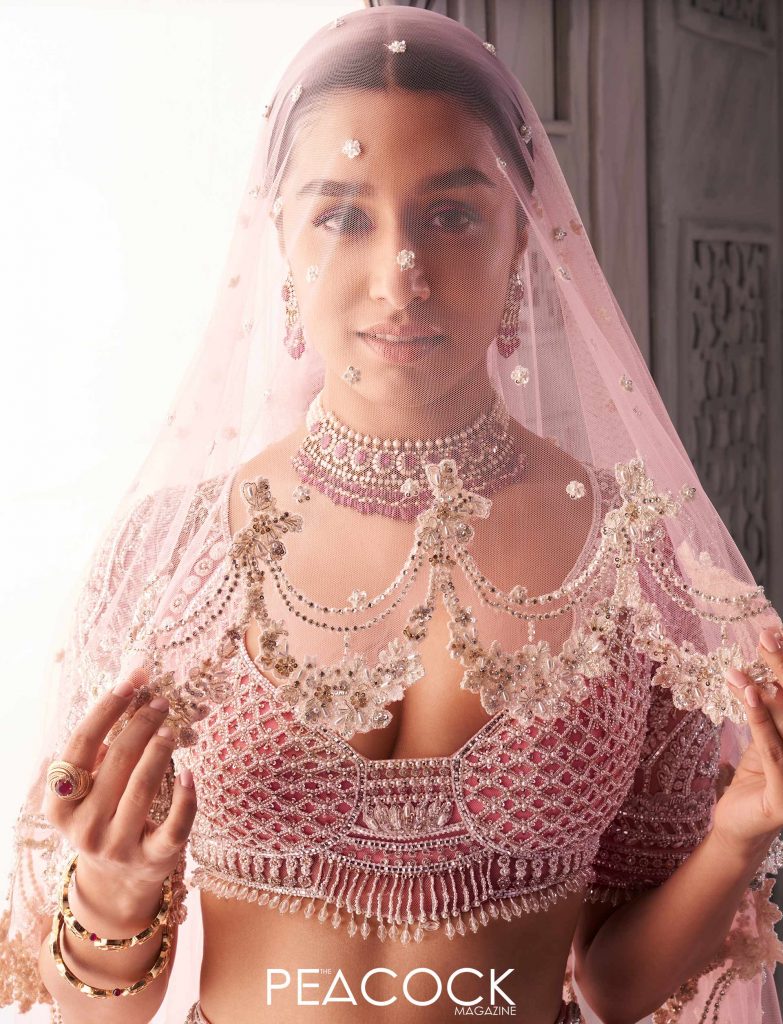 [Q] From good scripts to investing and building a makeup brand, what more do want to get your hands on?
I think anything that aligns by itself with who am I as a person, with my beliefs, my interests, my values, I would be absolutely open to that. I'm immensely excited about the new partnerships that I'm involved in. I think that's an exciting new chapter in my life and lets see where it goes.