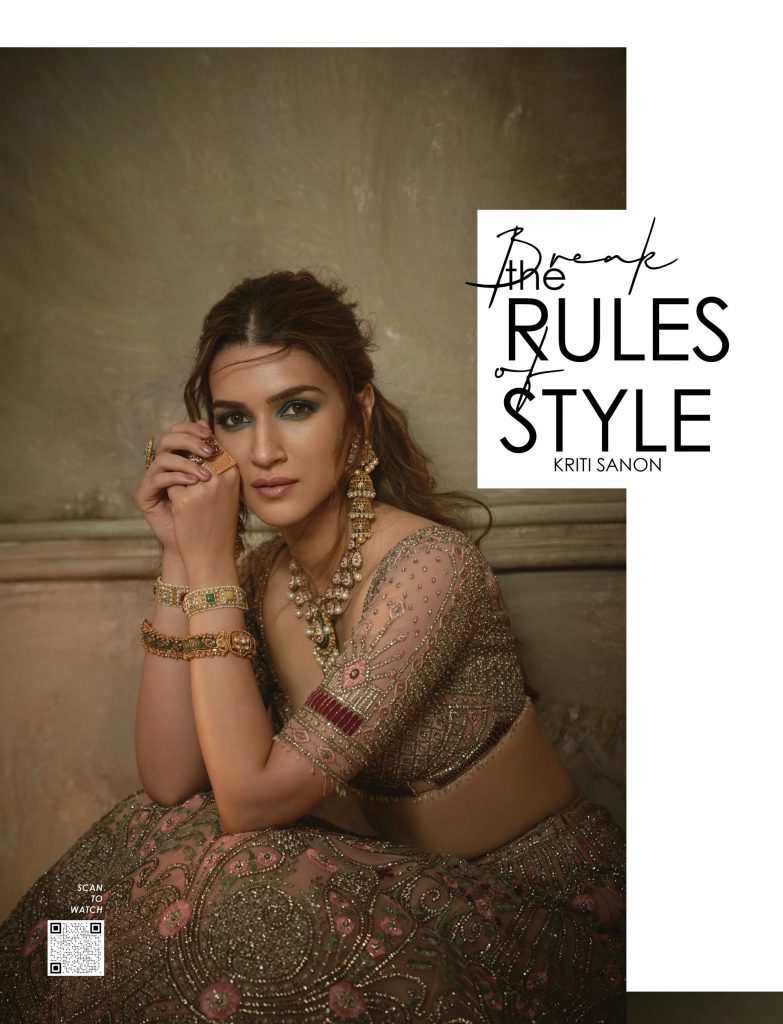 [Q] Tell us about your style.
My style is more towards comfort yet chic. It kind of varies with my mood. Sometimes I like wearing hot shorts with a ganji or maybe mom jeans/boyfriend denim with a nice crop top. And then there are times where I feel like dressing up a little more feminine, say in a nice summer dress or a maxi or a romper. But mostly dressing up to me it's all about comfort.
[Q] Fashion to you is?
Fashion to me is an extension of my personality. There is a reason why you go to a store and pick up a certain thing and not the other. There is a reason why you select certain things for your wardrobe and that's what is a bit of you and your personality in those clothes. It is a way of expressing your personality without really saying much.
[Q] Minimalist or Maximalist?
Minimalist. I like a well-styled outfit but I don't like something too much or too busy. If my outfit is loud then my hair and makeup are usually subtle, if my hair is big then my makeup is slightly subtle and vice versa. It needs to be balanced. I feel you can look chic with basic stuff. I am also big on sustainability so I like stuff that can be reused or worn or styled in different ways.
[Q] What is your red-carpet style like?
For red carpets, I think I like experimenting once in a while. I like trying on different things, I love wearing colours. On the red carpet, I like to wear a nice block colour or wear a different kind of outfit that's grand. Or else something which complements my body type. The red carpet is something that I have fun with. I'm all about comfort, but when I have to dress up, I go all out keeping true to my personality. I will experiment but I will balance it out with the other aspects like makeup.
[Q] A particular fashion moment when you felt you've arrived?
One of the red carpet moments that I particularly remember was at the IIFA awards where I wore this princess-like, Cinderella-like, silver gown, which was huge and had a very fairy-tale vibe. I felt grand and pretty in that. I remember that it was one of those gowns that you wear on the red carpet in which everyone, whoever looks at you compliments you. So, I think that was probably one of the best fashion moments that I remember.
[Q] A current fashion trend you're obsessing about?
In general, high-waisted, slightly baggy, straight cut denim with a little rip. I find them extremely comfortable. I love crop tops and they go very well with these types of denim. Also, I've got long legs and they look longer when I wear them. (laughs)
[Q] A fashion trend you'd dare not be seen in?
I don't like animal prints very much. I always find myself getting repelled by them. There are extremely rare and very particular kinds of animal prints that I would wear and be okay wearing. I am also not fond of big floral prints. I like floral plants that are subtle and smaller. So, whenever my stylist gets me something that has a very big floral print, I usually discard that outfit.
[Q] Your fashion inspiration?
I don't think I have any fashion inspiration as such, honestly, but I really like the style of Kylie Jenner, Kendall Jenner and even Bella Hadid. I feel like her (Bella's) personality is pretty chilled, chic and minimalistic — just how I like it. But when she dresses up, she goes all out and that's what I like, too.
[Q] Which colours dominate your wardrobe?
I think I like all kinds of colours. I like block colours and pastels. I love black and white. I think that's like my go-to colour to wear. Apart from that I really like green or greenish-blue. I also love pink because I think it compliments my skin well.
[Q] Which are your favourite shopping destinations in the world?
I love shopping in London a lot, and in Dubai as well.
–x—
MY LIST:
Cuisine – Mughlai and Chinese
Series – Too many, like Breaking Bad, How To Get Away With Murder, Money Heist.
Gadget – My phone and my iPad.
Dish – Butter chicken, Dal Makhani, Khow Suey.
City – London, New York, Delhi and Mumbai. I love Budapest as well.
Movie – There are too many! Hollywood movies that I love – Before Sunrise, Pretty Woman, The Devil Wears Prada, PS I Love You. Yes, I'm a very mushy person. I love Andhadhun, 3 Idiots, Queen, DDLJ (Dilwale Dulhania Le Jayenge), Hum Aapke Hain Kaun among Bollywood movies.
Travel Destination – I love travelling to the Maldives and London.
Restaurant – Honestly, I don't have any particularly favourite restaurants. I like experimenting and hopping around trying out new places.