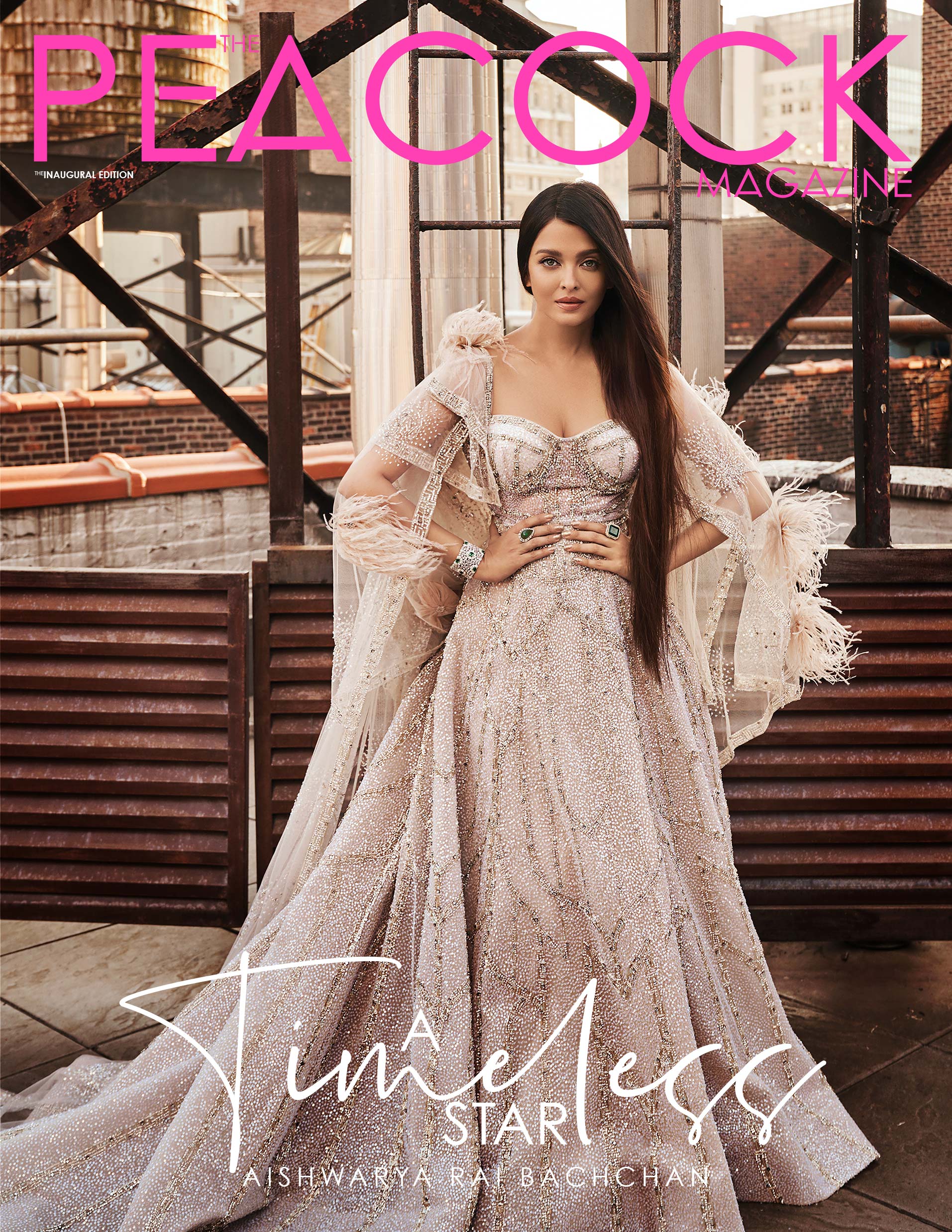 "There is something in the New York air that makes sleep useless' – Simon Beauvoir"

Echoing with the sentiments of Beauvoir, we embark on yet another adventure in the city. On a balmy afternoon in New York in an exquisite suite at The Pierre, as we paced through the hustle-bustle, leading to a shoot that is now fondly etched as an iconic memory, walked in Aishwarya Rai Bachchan who exuded the same hypnotic charm that traced back to the time when Aishwarya was a student. Falguni Peacock smiles as she recalls the days when she used to admire Aishwarya's innate poise and elegance and says, "Every week we used to look forward to the aarti in school, just to watch her on stage, as she was our head girl, who was not just drop-dead-gorgeous but also equally talented". As we were heading to shoot location to commence the shoot with a few pictures inside the suite, Aishwarya insisted on walking with the crew. Instead of watching the pleasant city through the tinted glasses, she decided to put on her Yeezy's, carefully hidden under her lehenga, pacing on the side-walk, looking like the perfect runaway bride – another admirable quality we discovered about the global superstar that left us in awe of her.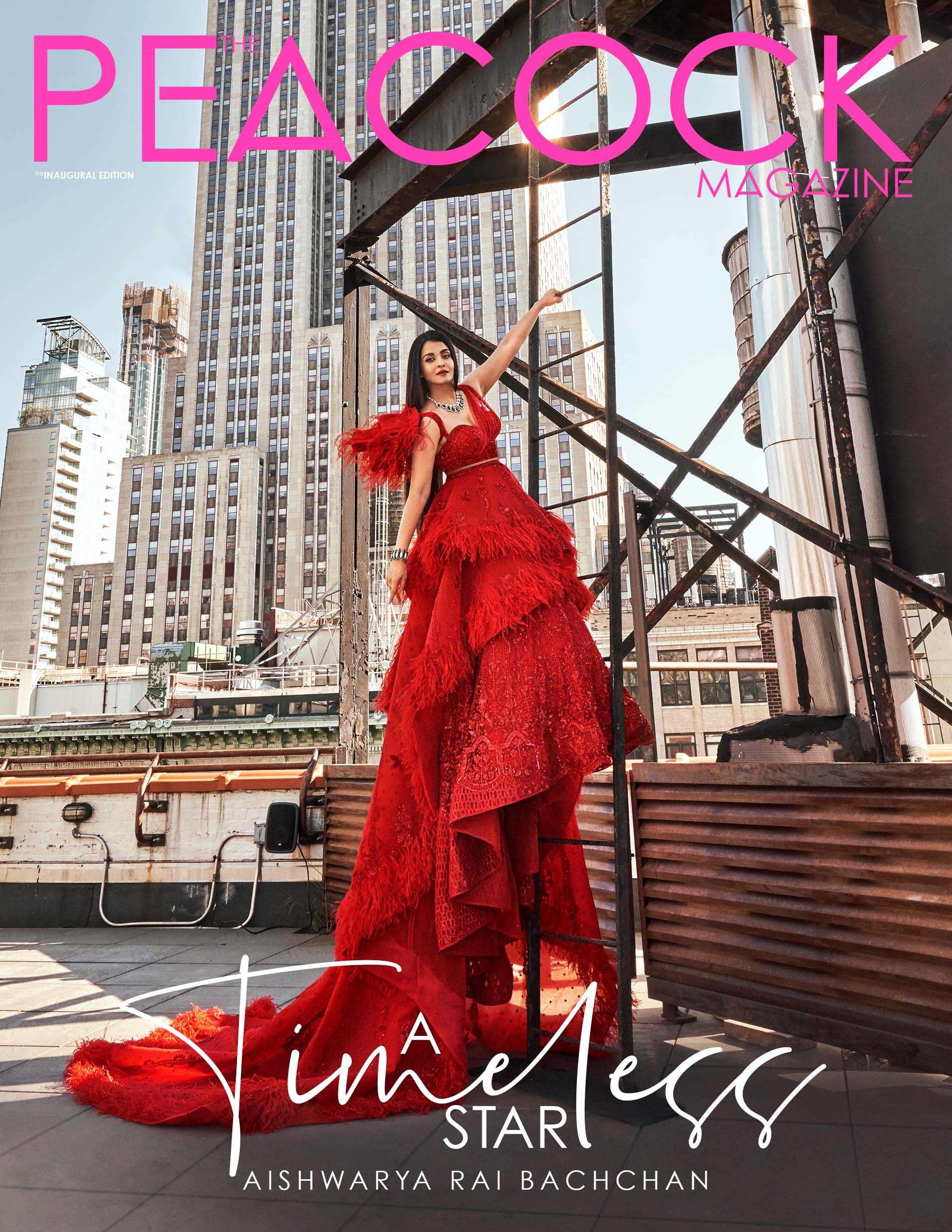 Cashing the moment to the fullest, we captured her looking like a dream as she walked across the busy streets, looking iridescent in a biscotti gown which was accentuated with geometrically scattered crystals. Every time you think you've seen it all, New York has the tendency to bolt you with its beauty in a unique form. This time it was the iconic Central Park and shooting there for the first time with the most beautiful woman in the world was special. Dressed in a biscotti lehenga, detailed with delicate work and sprinkled with crystals, she breezed across the park, making every frame look like the money shot. Gary's loft is the hidden gem we discovered through our recce the day before. An open terrace area with the Empire state building towering behind it doesn't get more perfect than that. Watching our vision come to life, Falguni reminisced through days when she was a little girl who flipped through the magazines and was left enamored by the high-fashion images shot in the Big Apple. Years later, here she was directing the iconic shot with the most beautiful woman in the world, dressed in a scarlet gown, which was nothing less than a state-of-the-art masterpiece – Life definitely came a full circle for her. As we were all set to call it a day, we witnessed the rare occurrence of the Manhattanhenge, where you can watch the sunset between the ginormous New York skyline, forming the dreamiest backdrop for the last shot in which we captured the collision of indescribable beauty that is Aishwarya Rai Bachchan in the middle of the busiest streets and the city that never sleeps.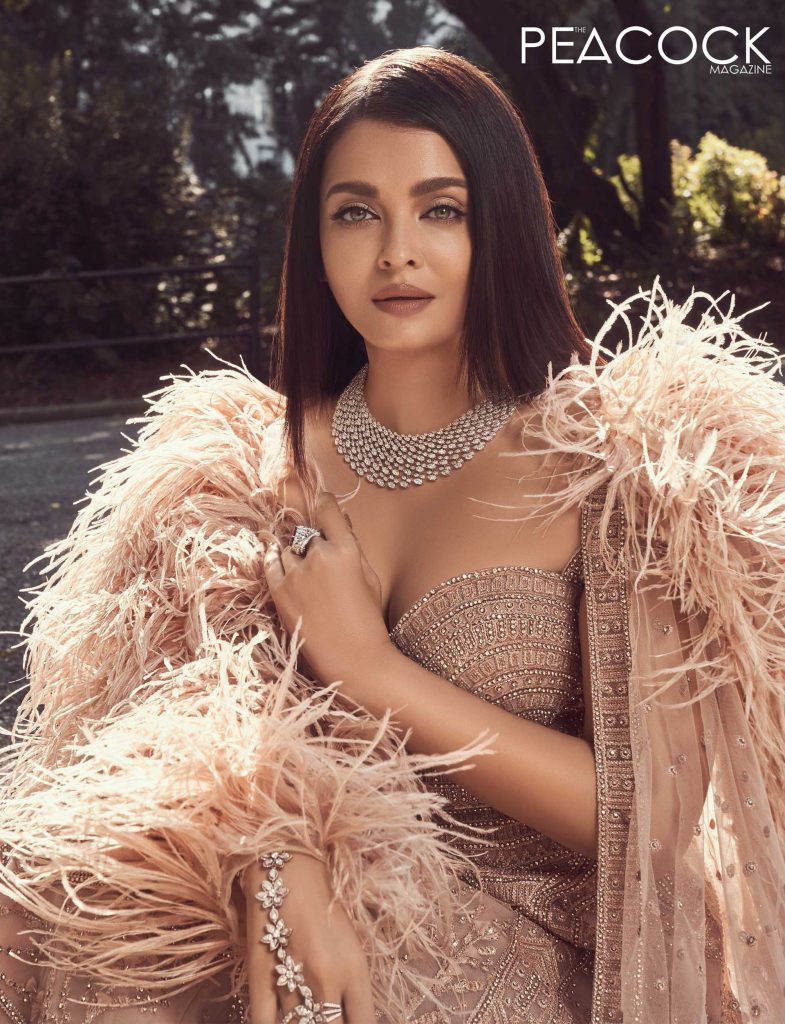 The word 'beautiful' that is complete in itself can fall short to describe someone's beauty only at the rarest of times when it's Aishwarya Rai Bachchan we are talking about. Officially crowned as the 'World's Most Beautiful Woman' 25 years ago, Aishwarya went on to become India's original dame de magnifique and a timeless beauty. She stole hearts aplenty across the world with her beauty, compassion and intellect at the world's esteemed beauty contest as she won the title of 'Miss World'. The then 21 year-old scored an almost perfect 9.91 and every Indian has ever since recognized the year 1994 with her colossal win. "25 years ago, the world woke up to a global phenomenon of beauty that was Aishwarya Rai and there was no question of going back to sleep because 25 years later she stuns the world even more with her arresting presence. And this is the unrivalled exquisiteness of Aishwarya Rai Bachchan," says Anaita Shroff Adajania, fashion director for Vogue India.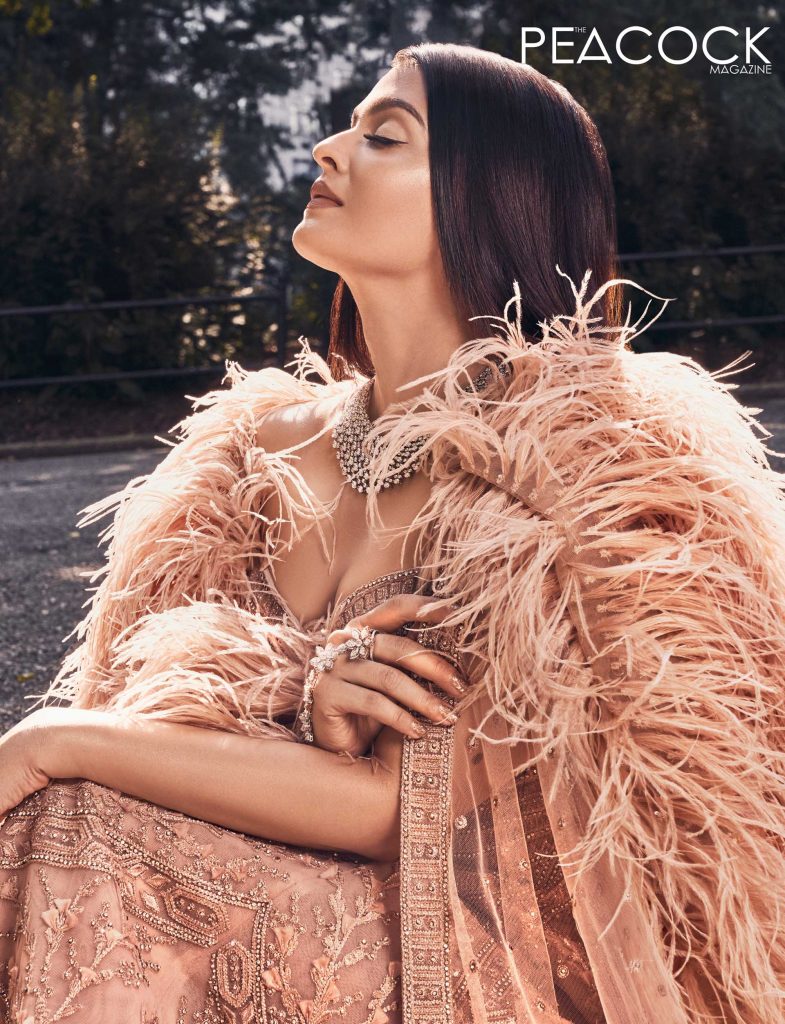 Aishwarya found her way into showbiz just as she was coming off age. She laid out her career trajectory as a model and in no time won a handful of beauty contests before she started marching towards her blue-eyed dream of winning the most-coveted title of Miss Universe. As luck would have it, she was rerouted to the Miss World pageant to bring her big dream into a state of reality. It is said that such was Aishwarya's presence that her participation gave many fellow applicants cold feet and saw them withdrawing their participation. From the moment she stepped in, her beauty, grace and mannerism had charmed everyone. Speaking about her beauty, celebrity makeup artist Mickey Contractor recollected his first thought when he saw Aishwarya. "From the first time I set my eyes on her, I knew she would be a superstar. Her beauty is mesmerizing and her personality intriguing! She is warm, affectionate and caring as a person; and focused, ambitious and hardworking as a professional. An unbeatable blend," he said.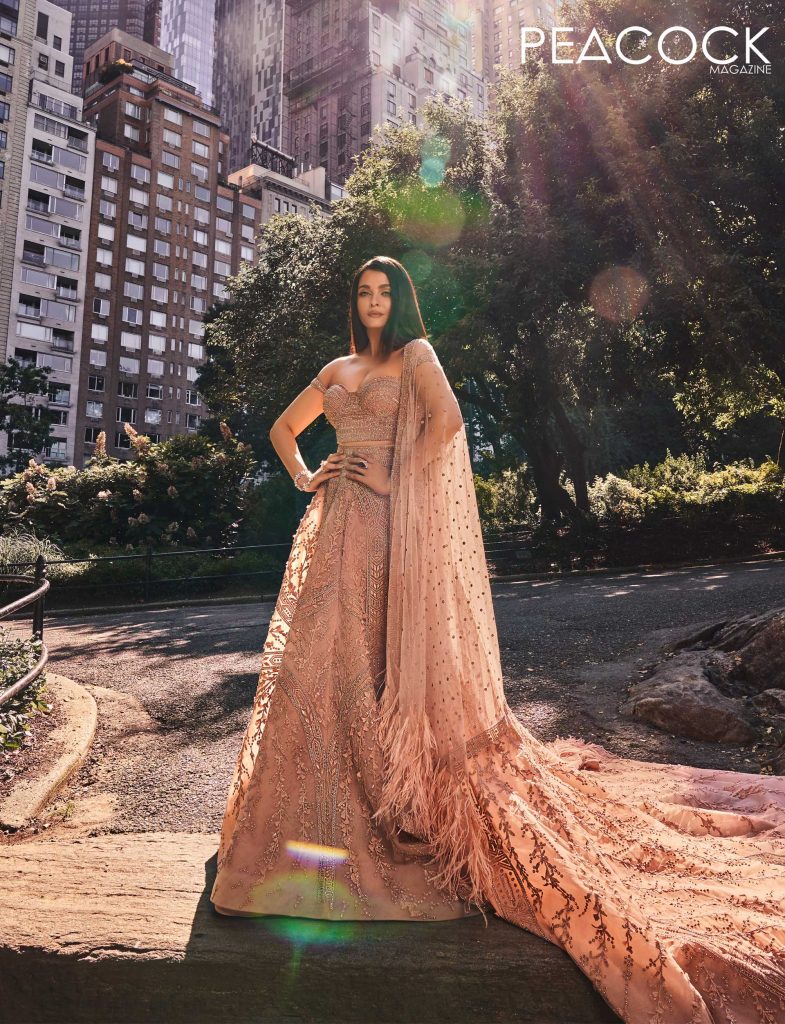 Aishwarya had already won the unspoken contest even before the actual competition began, thus making even the organization insiders believe they've found their winner. She was officially crowned the 'Miss World' title on November 19, 1994. Fondly remembering Aishwarya is the chairman of Miss World Organization, Julia Morley. Julia says, "Aishwarya has always been a joy to work with. Whether (it's) meeting kings or presidents or helping the sick and those in desperate need, Aishwarya greets everyone with that beautiful smile forever with grace and ready to give her full support. Aishwarya's infectious sense of humour and great compassion makes her a joy to work with. She is one of the all-time great Miss Worlds and she continues to be a great blessing to us all. The world celebrates 25 years since Aishwarya Rai was crowned the 44th Miss World. We love you Aishwarya!"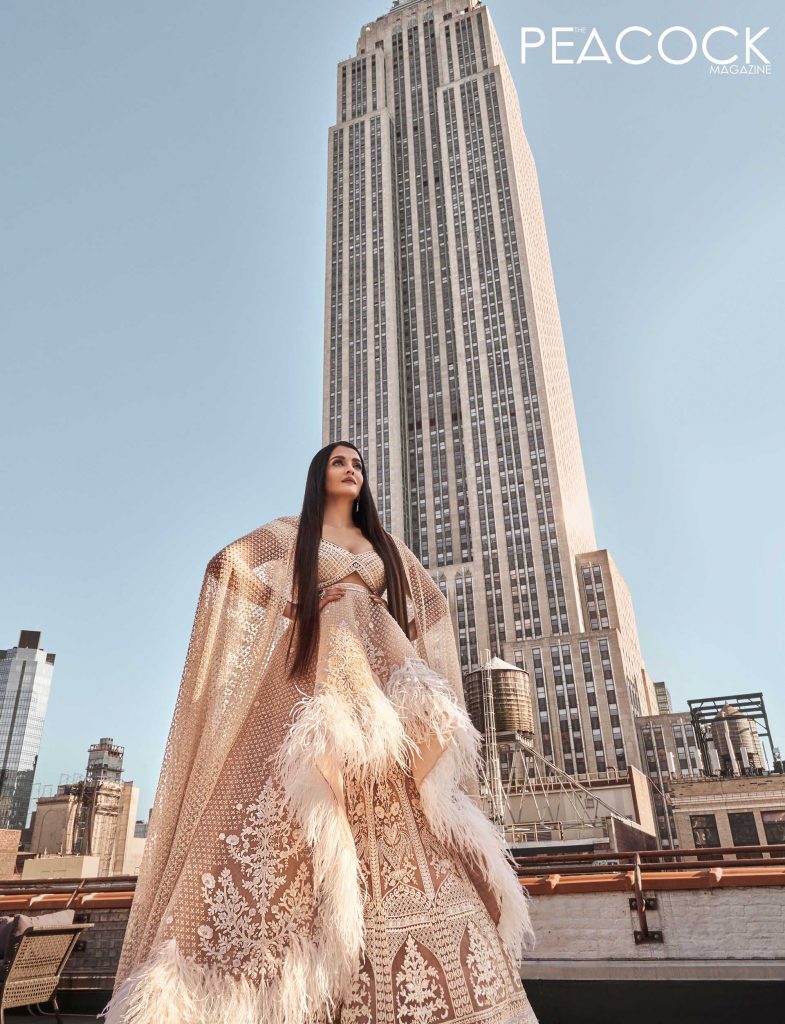 Aishwarya became India's poster girl of the beauty pageant realm. Every household in the country saw little girls imitating poses of her signature hand-to-cheek clap where she dons her widest smile, her little half-bow as she sits down for her crowning rituals and the most-raged of all, her graceful stage parade as she walks from one end of the stage to the other waving to the audience. Her success created opportunities for those girls that held the pageant forms in their hand but could never sign up, to thrive on. The girls wanted it all and Aishwarya's journey to the title was their handbook. She became a catalyst in the copious amount of applications that started pouring in of girls who wanted to realize their beauty title dreams, thus playing a cardinal role in bringing about a metamorphosis in the beauty pageants scenario in India. Acknowledging this contribution of hers is Vineet Jain, MD of The Times Group. "Aishwarya is a quintessential example of what a simple girl next door can achieve if given the right opportunity. I am glad that Times Group through Miss India provided her the right platform to reach out to the world and make a mark not just for herself but for India too. She did not rest on her laurels of being a Miss world, but with sheer dedication and passion went on to become Bollywood's Numero-Uno actress too. It is a matter of great pride that a Miss India girl became an inspiration for millions of girls to believe in themselves and achieve their dreams," Jain said.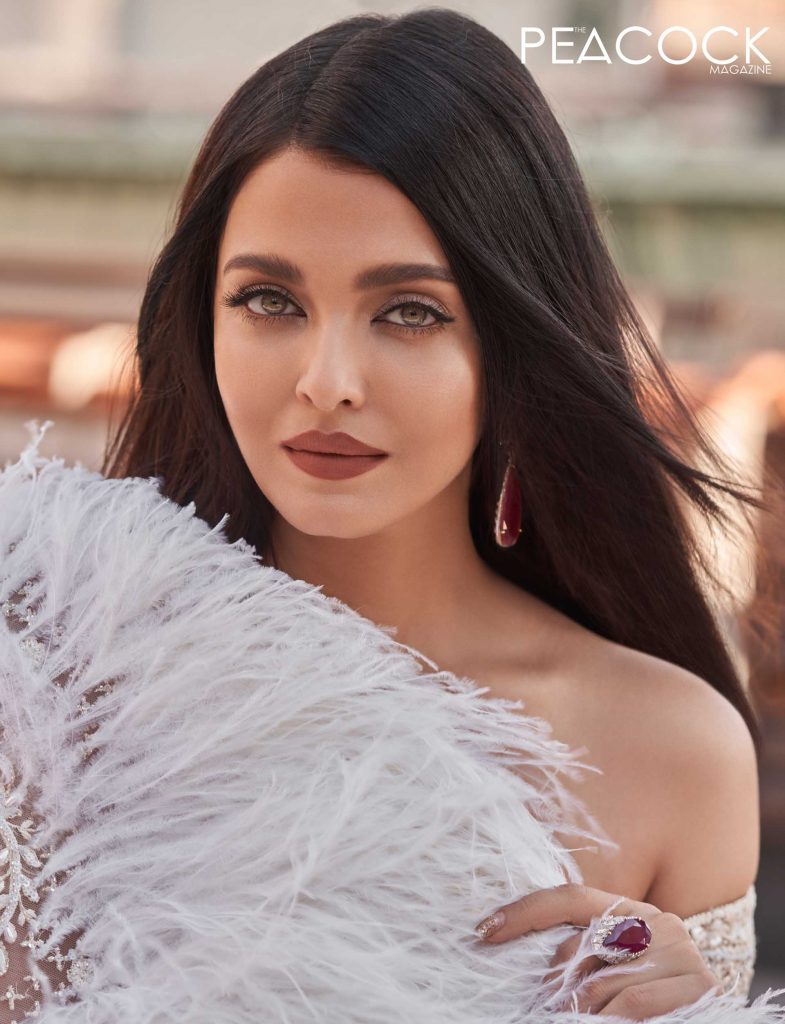 Over the years Aishwarya became a name that is synonymous with perfection. Think of her and you think of a woman who is willing to place the bet on herself and then follow it through. Believing her to be a woman of mettle is ace Bollywood director Karan Johar. "Aishwarya exudes spectacular beauty and immense grace! Her poise and perfection as an artist has always been her mainstay and she continues to rule the hearts of millions across the world. I have had the pleasure of directing her and it will always remain an indelible experience of my career," Karan said.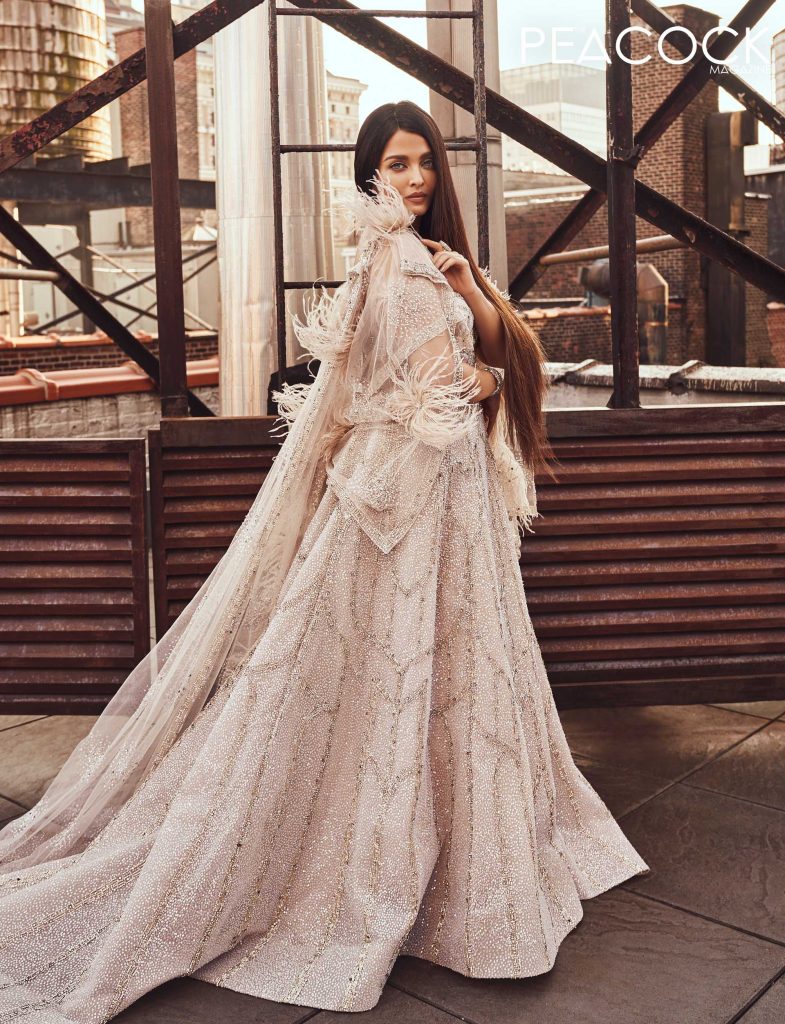 Be it her advice, her charity work, her portrayal of versatile role in movies in Bollywood and Hollywood and even her portrayal of real life roles of a mother, a wife and a daughter, has made women all over look up to her and given them the 'you-can't-tell-me-nothing' confidence to accomplish anything they've set their eyes upon. Recalling one such incident is Nupur Mehta Puri of N2ROOT. "Aishwarya for me has been a standard-setting example of each of the roles she has played in her reel life as well as real. But it was during our recent shoot at NYC that she made us realize the importance of falling irrevocably in love and conquering the world. Throughout the shoot, Ash was a hands-on mother who gave Aaradhya her undivided attention. Managing work with children can be quite a task but when you see Aishwarya be a mother with such grace, it seems like a cakewalk. Her love for her daughter ended up inspiring me even more and my respect for her has only furthered," Nupur said.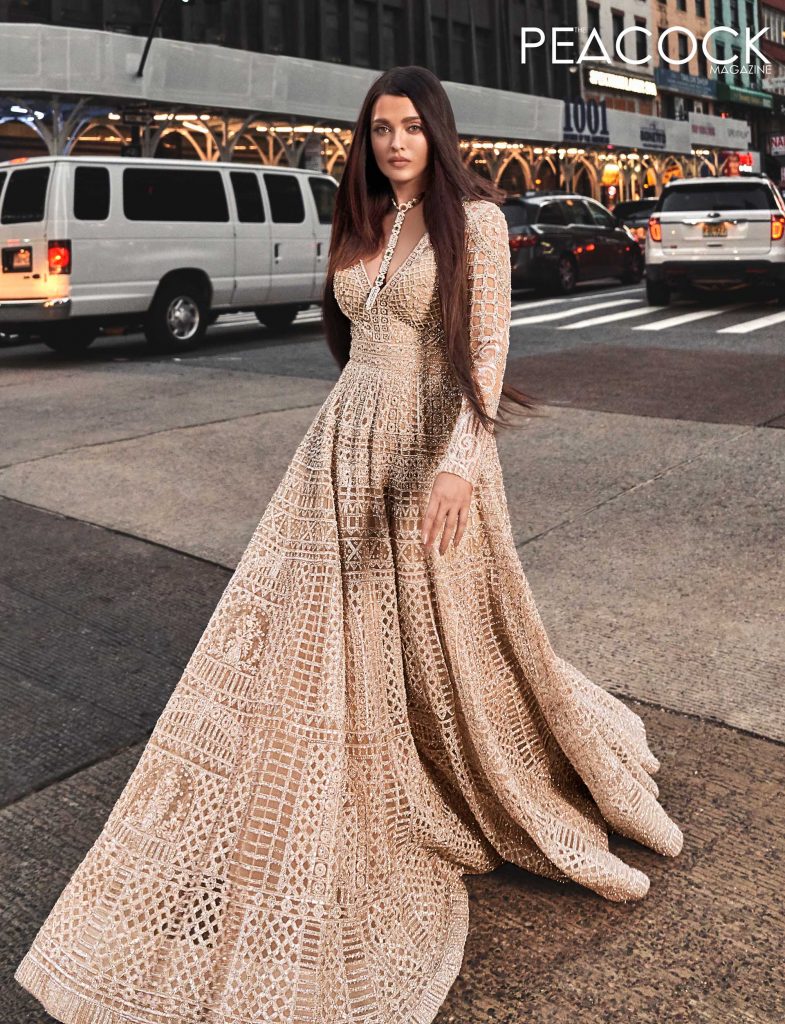 Such is Aishwarya's beauty that soon after her win, celebrated international designers dressed her up in their ensemble for noteworthy occasions. While she gave a taste of luxe of international brands to many-a-Indians back home, she took a good bit of India to international platforms like the Cannes red carpet and the Oprah Winfrey show by wearing the humble saree. Aishwarya, for long now, has also been a global face for luxury brands such as Longines, L'Oréal and has a train of endorsements that she lends her personal brand to. Not the kind to just star and feature, Aishwarya takes eager interest and takes painstaking attention in the details of every brand she associates with. "I've been working with Ash for over 20 years now. She is a very close friend ever since we met and connected. Ash has always been my muse. It is always a dream-like to shoot with her. Aishwarya's level of interest in a photoshoot is incredible. Even now after so many years of association when we do a shoot together, she is still very enthusiastic and extremely involved in the process, right from the concept to putting in her input and brainstorming over it. I feel that level of interest and enthusiasm makes great pictures," says celebrated fashion photographer, Dabboo Ratnani.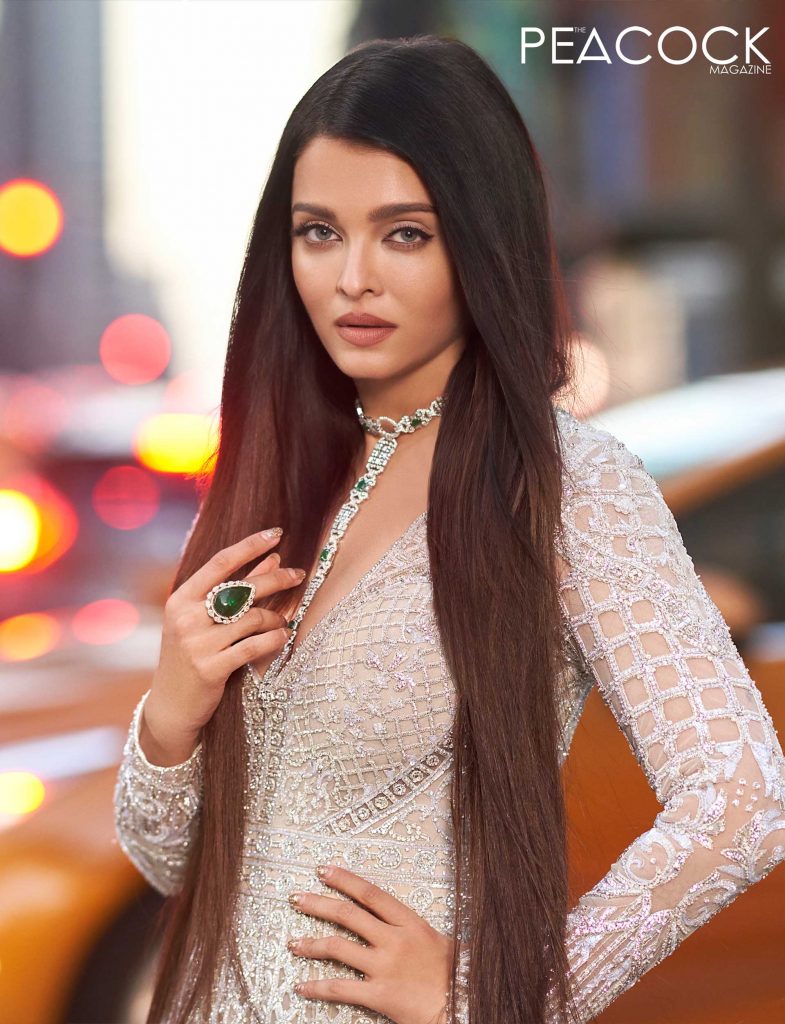 Aishwarya is known to be a delight to work with and the one to forge friendships for a lifetime. Celebrity hair artist Kanta Motwani speaks fondly about the warmth of her friendship she shares with Rai Bachchan. "I have known Aishwarya since my training days when she was this beautiful 16-year-old who sat on my chair in her Arya Vidya Mandir school uniform for her regular one inch trim for the first time. We became good friends soon after. She has always been this genuine, down to earth compassionate caring girl, who even after becoming this huge star remembers my birthday, important life events and enquires about my loved ones' and my health and well-being. We are in touch over phone even if we don't meet due to our busy schedules. She always finds time to reply me promptly even on days when she is travelling and that is commendable for a star like her who meets plenty of people every other day. Aishwarya is a pleasure to work with. I remember working with her for a huge film where the working conditions were tough and we did not have assistants because it was an overseas shoot. Aishwarya, too, did not have her valet. I was busy complaining about my room, mosquito bites, etc. But I was shocked when I found that Aishwarya's body was covered with black mosquito bites and despite being in pain, she did not complain even once and went ahead by covering it with makeup. On the contrary, she was more concerned about my well-being. That explains a lot about the kind of person that she is," she said.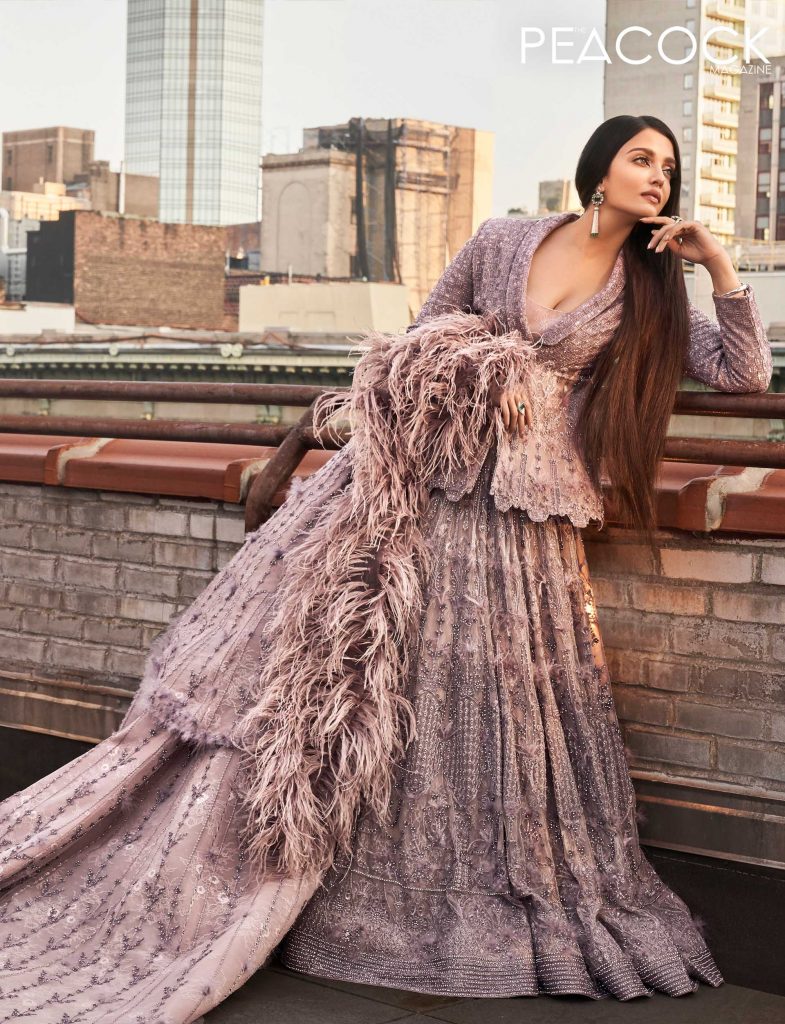 Resonating with Kanta's emotions is celebrity stylist Aastha Sharma, who said, "I've had the most amazing opportunity to work with one of the most beautiful woman Aishwarya. It's been over 5 years that I've known her and it's been an amazing journey so far. I remember my first interaction with her so vividly, her energy, her aura was mesmerizing. Since then we have shared such amazing moments together – professionally and personally. Congratulations Ash for completing 25 years of being Miss World!"
Credits-
Photography by- Caleb & Gladys
Hair & Make up – Charlotte Willer / Peter Gray | Home Agency
All Jewellery – Hazoorilal by Sandeep Narang
Production – Area 1202
Stay Partner – The Pierre New York | A Taj Hotel
Direction & Styling – Nupur Mehta Puri For N2ROOT
Assistant – Ayesha Amin Nigam For N2ROOT
Clothing – Falguni Shane Peacock