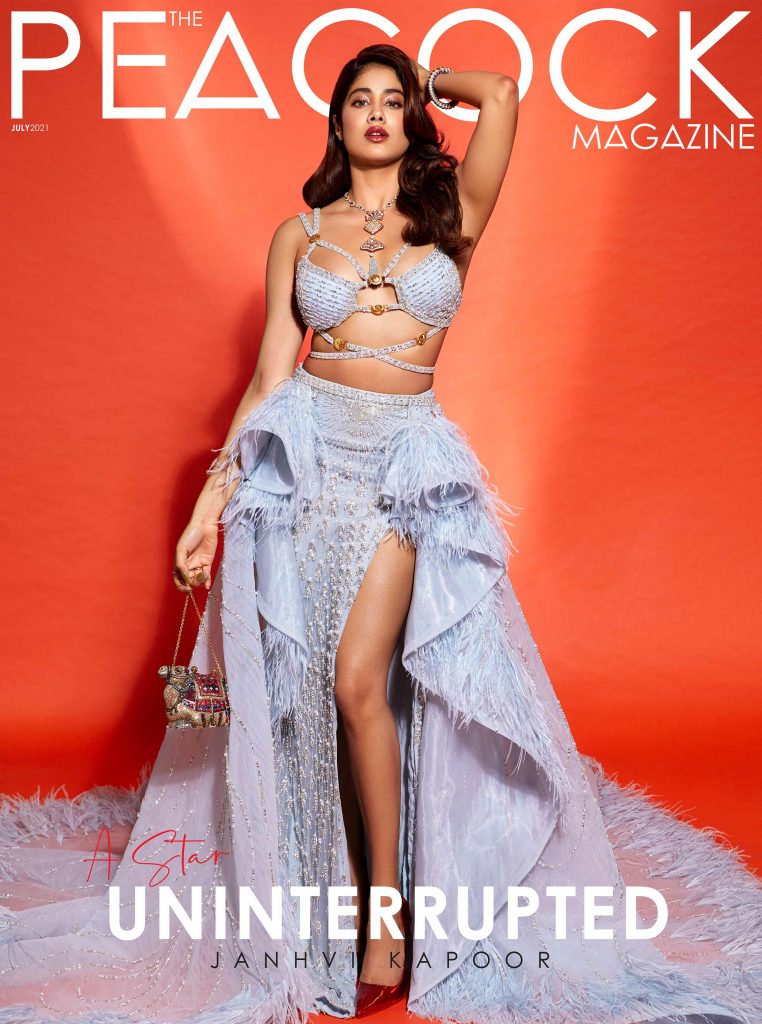 CREDITS –
PHOTOGRAPHER – TARAS TARAPORVALA
CREATIVE DIRECTION AND STYLING – NUPUR MEHTA PURI
MAKEUP – RIVIERA LYNN
HAIR – MARCE PEDROZO
JEWELLERY – BIRDHICHAND GHANSHYAMDAS
SHOES – CHRISTIAN LOUBOUTIN
LOCATION – THE ST. REGIS, MUMBAI
PRODUCTION – FSP PRODUCTION
WARDROBE – FALGUNI SHANE PEACOCK
A STAR UNINTERRUPTED – JANHVI KAPOOR

24-year-old Janhvi Kapoor has taken the Hindi film industry by storm. Never the one to run from the shutterbugs, she has been the camera's delight ever since a child. Kapoor says her childhood was fairly normal despite her parents constantly being in the spotlight. She booked her debut film due to her prodigy credentials, when Karan Johar took notice of her talent shining through. Playing the charming feminine lead in her debut film Dhadak, Janhvi offered a fresh, innocent, girl-next-door heroine persona. Thereafter, Kapoor has wowed audiences with a string of powerful performances in the last couple of years and the established actor shows no signs of slowing down, already achieving stardom like no other.
Kapoor is no novice when it comes to fame, believing that acting is not work for her, but rather a way of life that requires constant learning and effort. The commitment and dedication with which the leading lady of Bollywood approached her career has caused her to catapult to success swiftly. Whether it's her unique street style, food choices, workout regime or even her pink water bottle, everything young Kapoor does becomes a topic of conversation on social media.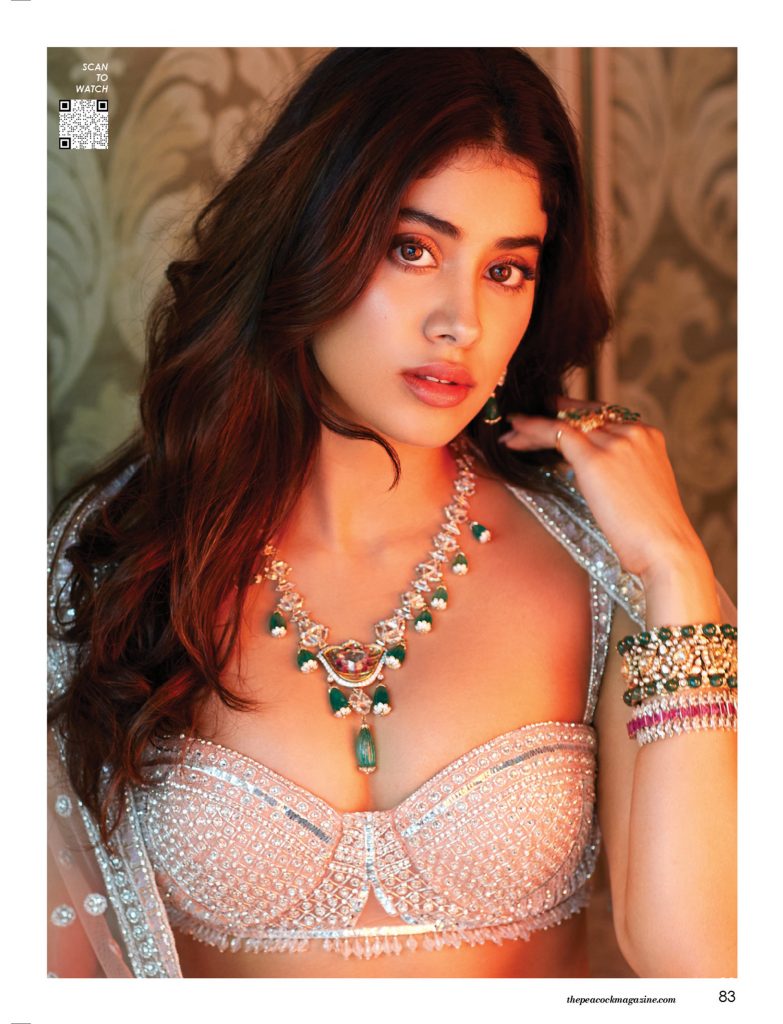 Today's modern Gen-Z voice is perfectly represented by the actor. Her large array of endorsement deals, including beauty giant Nykaa and many others, serve as proof of Kapoor's 'arriving' in the industry. Kapoor, the face of leading cosmetic and clothing brands, is here to stay as she has solidified her spot amongst her peers.
Kapoor will now be seen in movies like Dostana 2 and Good Luck Jerry alongside legendary actors. Kapoor believes that her drive and courteousness, taught to her by her parents, is the foundation for her profession and will continue to drive her growing success.
Kapoor, who has wrapped up shooting for her upcoming film Good Luck Jerry, talks about the dancer and good-sister vibes and much more. From her intuitive approach towards cinema to sharing how being in the film profession has helped her evolve as a person, here The Peacock Magazine presents Janhvi Kapoor's unambiguous take on life, movies and everything in between.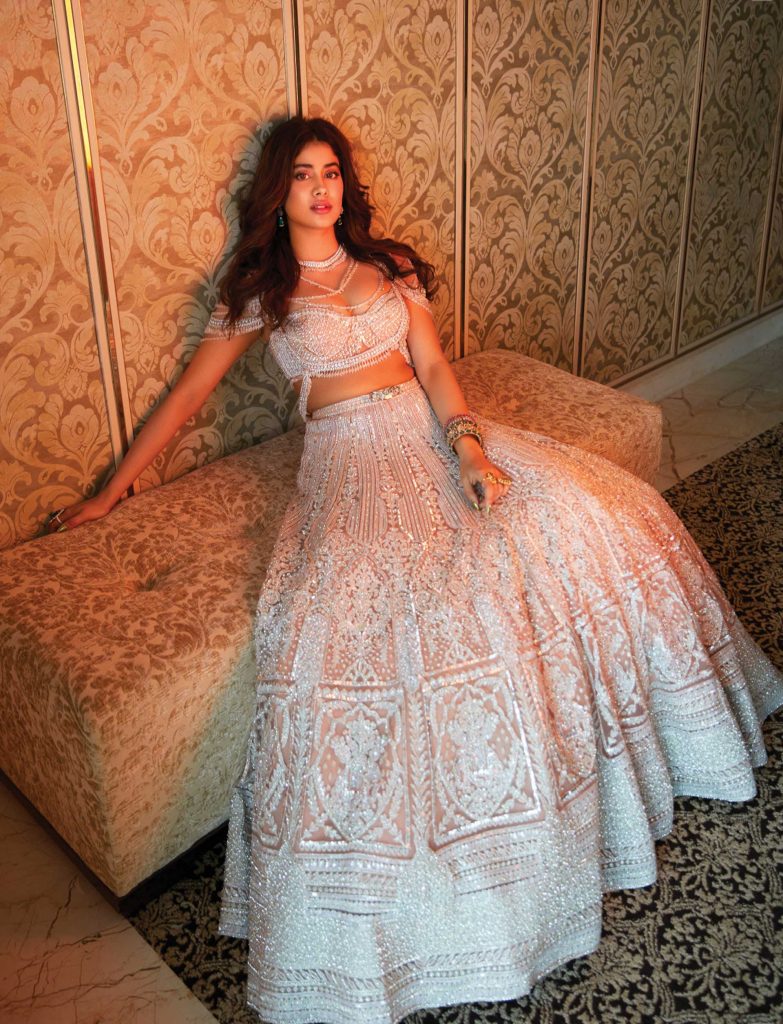 [Q] A lot has happened since we met two years back. So, what exactly do you think has transformed or looks different from when you started working in the films?
I have definitely gotten more confident. In the process I learnt much more about myself than I already knew. The credit goes to the kind of profession I am in. As actors all of it primarily is a journey of self-discovery. It requires you to travel, meet new people, try out new things, all of which makes you feel very enriched. I feel I am very fortunate to have worked with such wonderful people and on such amazing projects, which have helped me to get a little closer to the person I have always envisioned myself to become. I am still at the start of my journey and, of course, the pandemic threw us off a little bit but I think I learnt a lot and I am hoping to get to learn a lot more on the go. I am more confident and self-assured now. I used to be quite naive but I have become very perceptive about prioritising things. I have more clarity on the kind of actor I want to be. All in all, I would say that my approach towards films in the entirety has evolved a lot.

[Q] What kind of movies did you grow up watching? Is it similar to what you are doing now or something completely different?
I used to watch a lot of old films, mostly black and white. We have been exposed to so much amazing content on screen over the years, especially during the pandemic. So, I personally can't compare my work to any of those. However, I keep getting inspired from every good movie or series I watch.

[Q] Can you tell us about your very first experience as an actor or performer, the first shot you gave for a movie? How was it? What do you feel about it at present?
My very first experience was Dhadak. I remember, it was 5 am and I hadn't slept all night and it was just a reaction shot where I had to laugh and say something smug. We got it on the third take but all the confidence I had built-up within me was used in that very take, post which I became really nervous. Right from the next day I was like a bundle of nerves on set.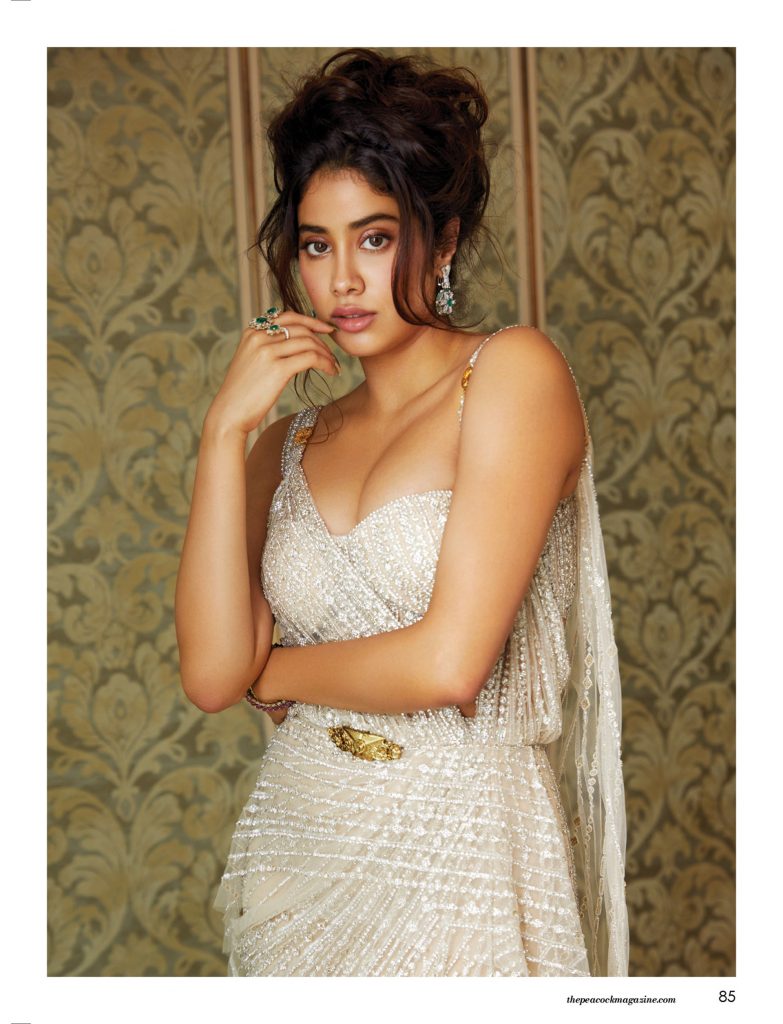 [Q] What kind of movies or series do you like? What's your go-to genre and why?
I don't think I am married to a particular kind of content. I have realised that my approach to cinema and shows have been more about a particular actor or director whose work I really appreciate and suggestions from people I trust with movies and series and mostly the way the plot is portrayed. I have recently watched a lot of shows. Succession, I Know This Much Is True, Servant, Schmidt's Creek, The Family Man and Delhi Crime, to name a few.
According to a lot of people, the show I Know This Much Is True is a bit depressing but I absolutely love that show. What Mark Ruffalo has done in it is beyond imagination. Succession again is a great show to watch for writers and directors but I personally love each and everyone's performance in it. So, I think my approach to cinema mostly is what I learn from it as a performer.

[Q] What do you want your audience to take away from a particular movie you have done?
As actors we are the only ones holding a great power to move audiences and make them feel something substantial. And films being such a great part of our culture, they have the capacity to influence people. I hope people who watch my movies are affected positively. I hope they fall in love with me and my work.

[Q] What according to you is the highest recognition and appreciation as an actor?
I don't think it's an award, money or comments. I think you just get to know when you have peoples' love and respect and that means the world to me. The way that I measure it is once a bit of my work is put out there, what are the kind of opportunities I am getting and how people are responding to it. And if the response is good enough and if I get a really good script post that is what is highly rewarding to me.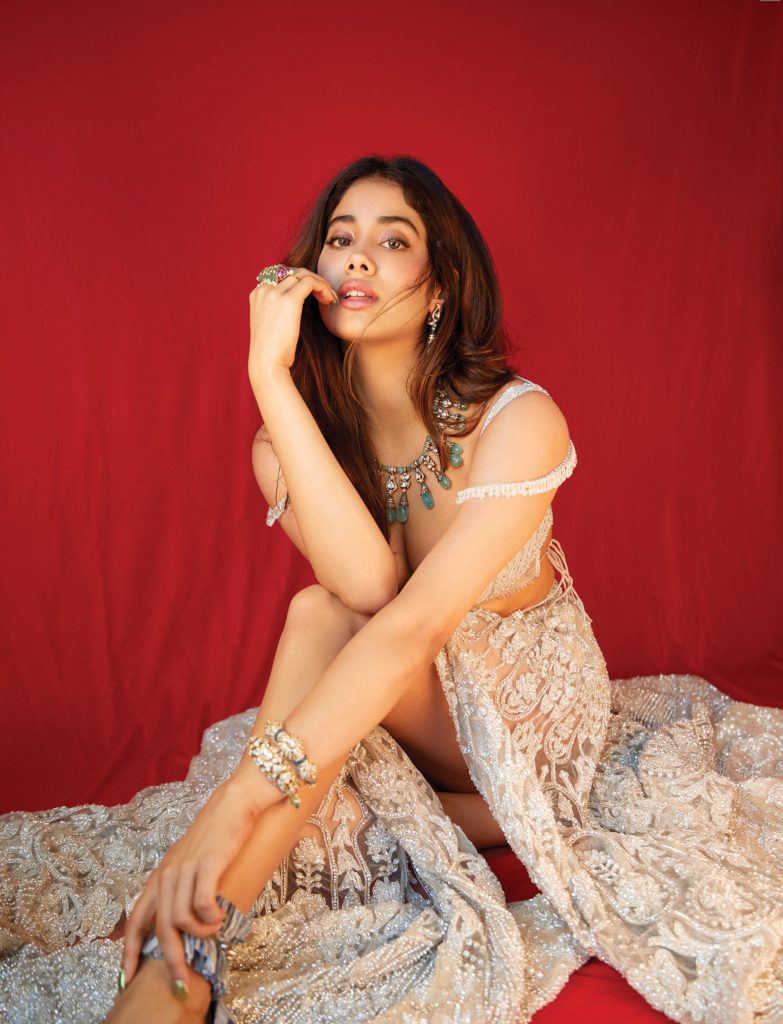 [Q] How important is it for you to have your work reach a global platform? And if given a chance, would you like to be a part of a Hollywood movie?
I think all the borders and obstacles of any piece of art being global is getting blurred. With the rise of OTT platforms, the curiosity and the exchange of talent has become much more fluid. So, this is indeed the time to be a global artist. And, of course, I'd love to be a part of a Hollywood project without a doubt.

[Q] How do you personally deal with the moments of doubt about doing something but you go ahead and do it anyway?
I think whatever you do, it should be done with complete conviction. So, if you have signed up for a certain thing then believe in what you are doing and give it your everything. All of it is a mind game, so effort is a must. Rest whatever happens will at least not make you regret for not trying your best. If you have a doubt at the start then I'd suggest not to get into it at all. But once you start on something then you should give it your everything.

[Q] Considering you're a dancer, when exactly did you realise the power of dancing? Does it also act as a fuel to your acting career?
I am not a trained dancer. I take one class in a month if I am free. But I love dancing. Being a dancer really polishes my understanding towards rhythm and feelings. It makes my ability to connect and engage with my profession and understand my body much better. I love dancing.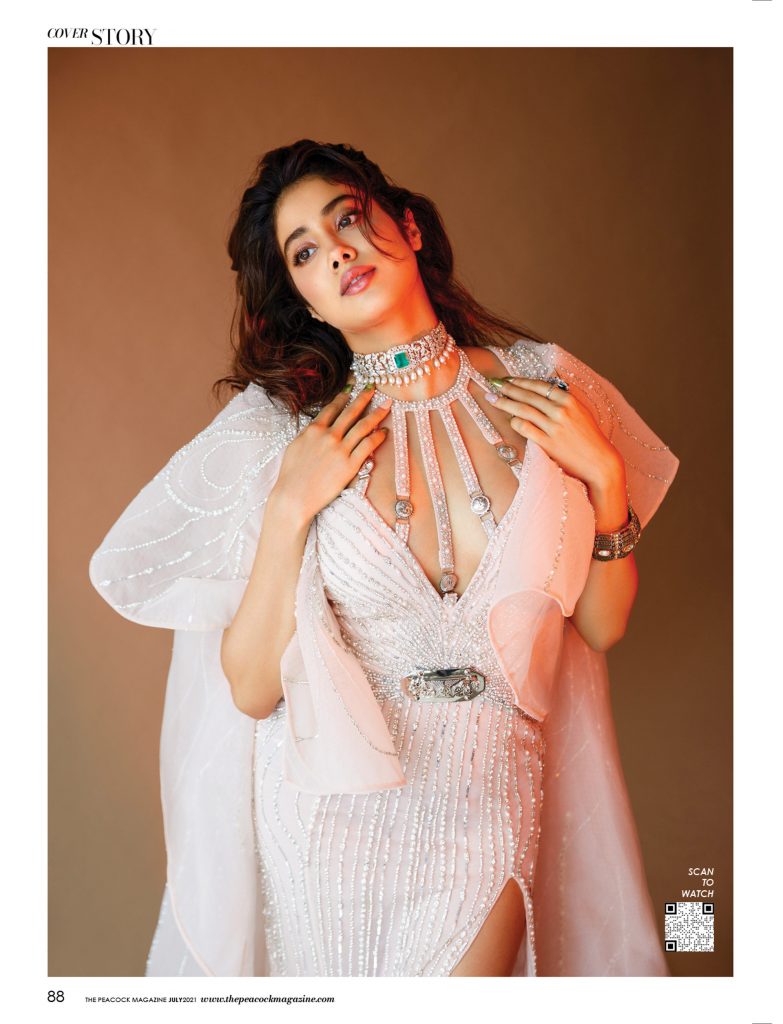 [Q] How can a young and successful actor like you make a difference in the film industry?
I personally don't wish to create a revolution out of my profession but as long as I do my work well and with utmost sincerity, that I feel is enough.

[Q] Any social cause you work with and would wish to share something about it?
During these extremely difficult times of pandemic, I think it's very important to reach out and check on people and do whatever you can. People with privilege have a moral responsibility towards those who aren't in the same position. And in the name of humanity, we should protect each other and do as much as we can. Even a little bit counts. Everyone needs a little bit of help at times I feel. I am trying to do my bit as well.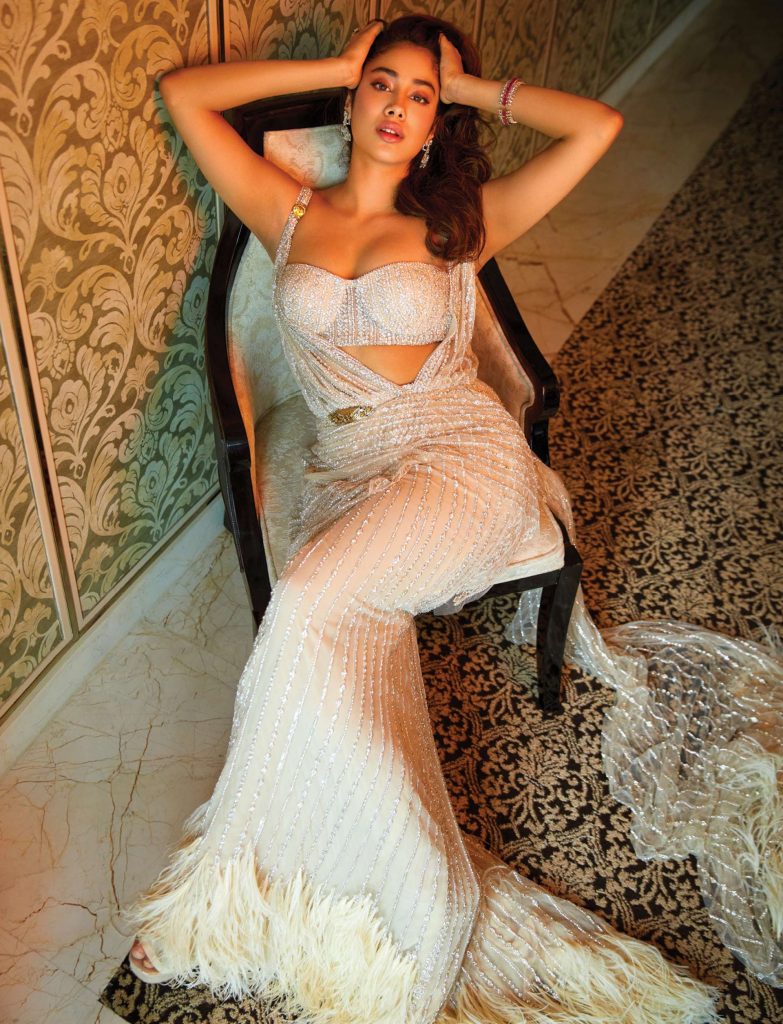 [Q] How would you describe yourself as a sister?
One thing I feel I can really have faith in is expecting my siblings to be completely unfiltered and honest with me. I hope I am a good sister. I am easier to confide in than most people. Having said that, they are amazing to me and I'm treated no less than a doll by them. I am super lucky that way.

[Q] Tell us something about your upcoming projects?
I have recently worked with Aanand (L. Rai) Sir on Good Luck Jerry and I have had a wonderful time shooting the movie in Chandigarh. I will be working on my father's film up next and the rest of the news needs a little waiting.