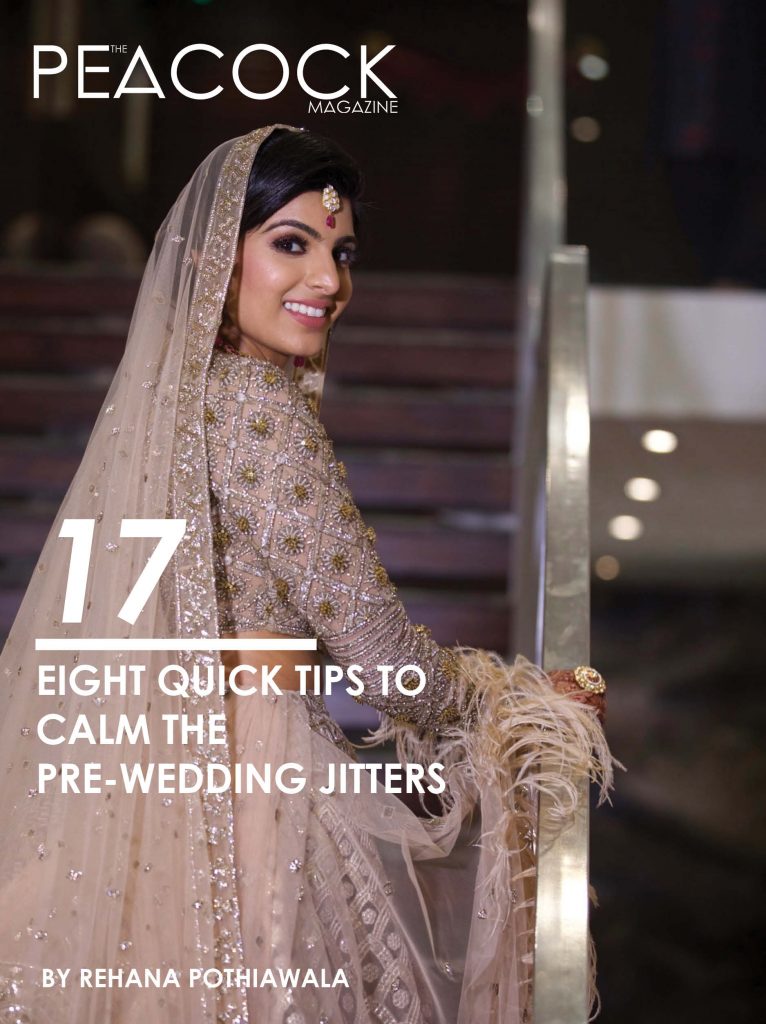 Let's get real: Getting cold feet is absolutely normal and we've all been there. Here's what you can do if you're feeling anxious about all the planning –
1. GET ORGANIZED. Grab a pen and paper and write down how you're feeling. Don't overthink it and let your thoughts flow freely from your head on to the paper. Writing down your thoughts and putting them out there really helps to process how you're truly feeling in the moments leading up to your big day(s).
2. COMMUNICATE. Talk to your close married friends about how you are feeling. They'll have relatable advice and it's comforting to know you are not alone in all the things you're feeling.
3. SPEND TIME WITH YOUR PARTNER. Meet up with your partner and do something 'normal' that you did before without discussing the wedding. Maybe do a little coffee date and just enjoy each other's company. Hanging out will help you be together without all the wedding pressure.
4. DELEGATE, DELEGATE, DELEGATE. If you're not working with a wedding planner (like me), make sure to choose reliable friends and family to give responsibilities to. You want to make sure that you won't have to constantly follow up in order for the tasks to get done. It really does take a village!
5. TWO WORDS: SELF CARE. Go get a facial or a massage, if you can. The days leading up to your wedding are tiring for you physically and mentally. It will help you feel relaxed and leave you glowing from within.
6. BRING OUT THOSE CUTE NOTEBOOKS, MAKE THAT EXCEL, PULL OUT THE COLORFUL STICKY NOTES. For each function, plan your entire look in advance. Think of your outfit, shoes, handbag, jewelry, hair accessories, perfume and make-up look (Hi, Pinterest). Trust me, you don't want to be scrambling over these details in the hours leading up to the events! (PRO TIP: Once you have all these items stay organized and keep the entire look together in one place so that it's easy to find.)
7. MAKE-UP & HAIR TRIAL IS A MUST. Please, please, please do a makeup and hair trial! Make sure to try a half or full look of the make-up you want for each event. This way if there's something you don't like you can fine tune your look in advance, rather than be stuck with a look you're not happy with. You'll know what to expect, and they'll know exactly what to do. No surprises here! (PRO TIP: If it's hot make sure you ask your MUA for advice on how to touch up the make-up if needed. On my big day, I kept a powder foundation compact, lipstick, and facial setting spray in my purse. #dontmelt)
8. MOST IMPORTANTLY, HAVE FUN! Remind yourself that this is a once-in-a-lifetime experience (hopefully, lol!). Don't feel stressed if everything isn't perfect. There will be things that will go wrong, but as long as you are surrounded with family and friends, everything will be alright. Also, technically, you're the only one who knows what's 'supposed' to happen. Enjoy your special day! And remember, happy brides are the most beautiful brides!