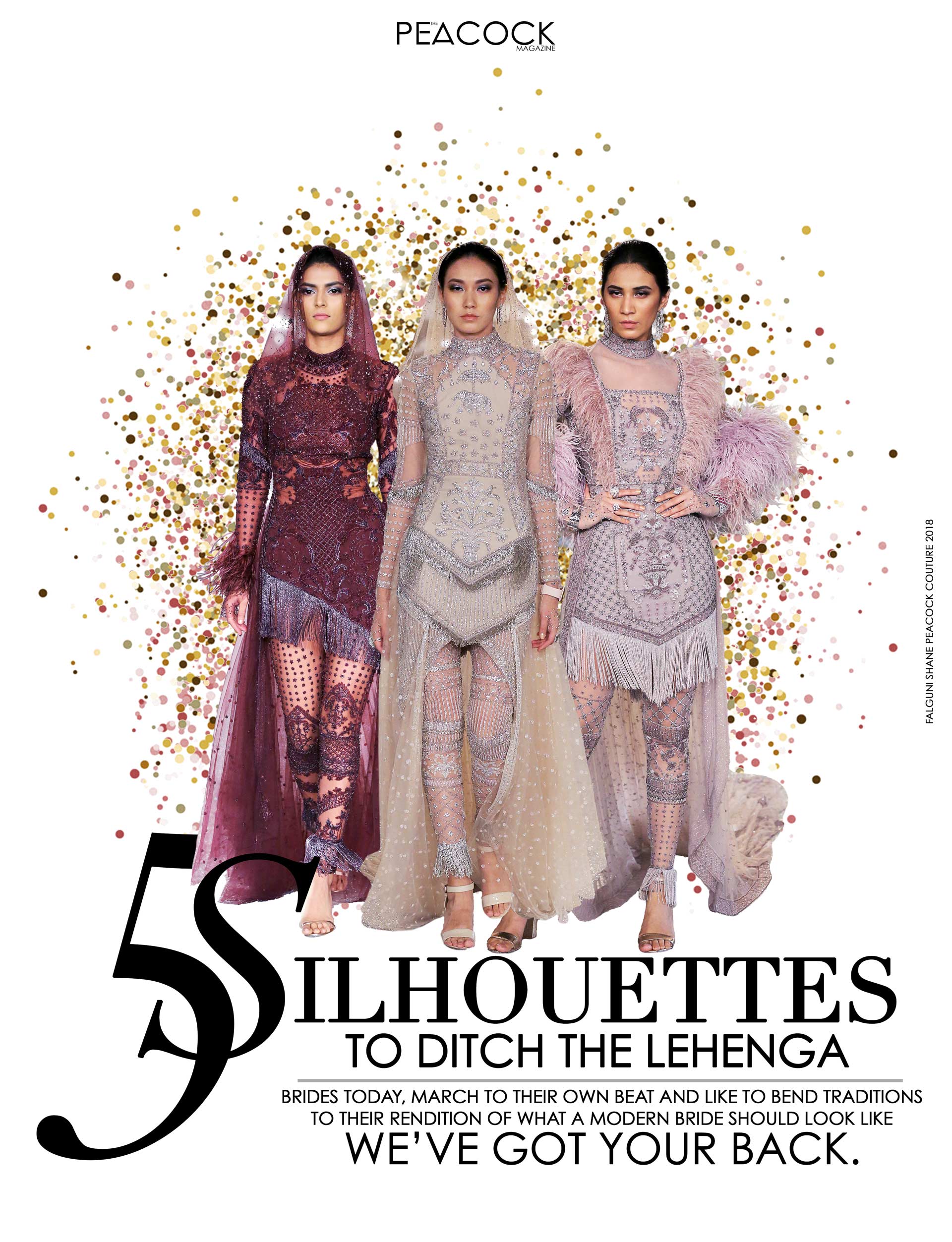 If you're and bride to be and you want to break out of the cultural norm, we've got your back. Brides today, march to their own beat and like to bend traditions to their rendition of what a modern bride should look like. For those who want to detour from the traditional routes can experiment with their D-day wardrobes by opting for inventive silhouettes that pack in both, modernity and culture. Here are 5 such unconventional ensembles to jazz up your wedding trousseau, if you're looking to step out-of-the-box and experiment.
1) This custom-made biscotti hued silhouette by Falguni Shane Peacock is the perfect hybrid ensemble. With ornate embellishments delectably embroidered on the structured top and sheer pants and an attached trail at the back. The bride who wants to opt for subtle glamour, with a pinch of regal elegance, this outfit seamlessly blends with the vibe you're going for.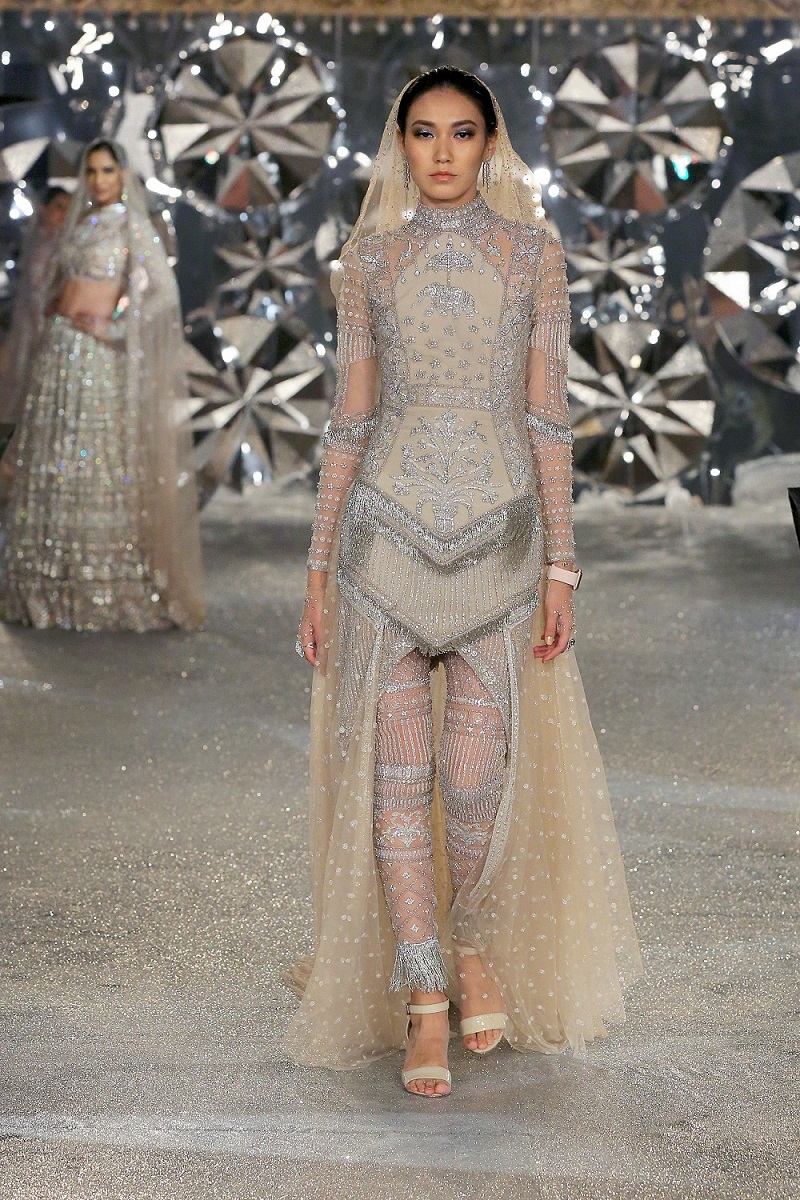 2) If you're the kind of bride who's seeking some drama and flair in her wedding wardrobe, add this nude mirror work form-flattering gown, exaggerated with a feathered sleeve. The delicate veil punctuates the look and the tender peach colour detail in the sleeve will accentuate the whole look. All the new-age brides-to-be can bookmark this look for their wedding festivities.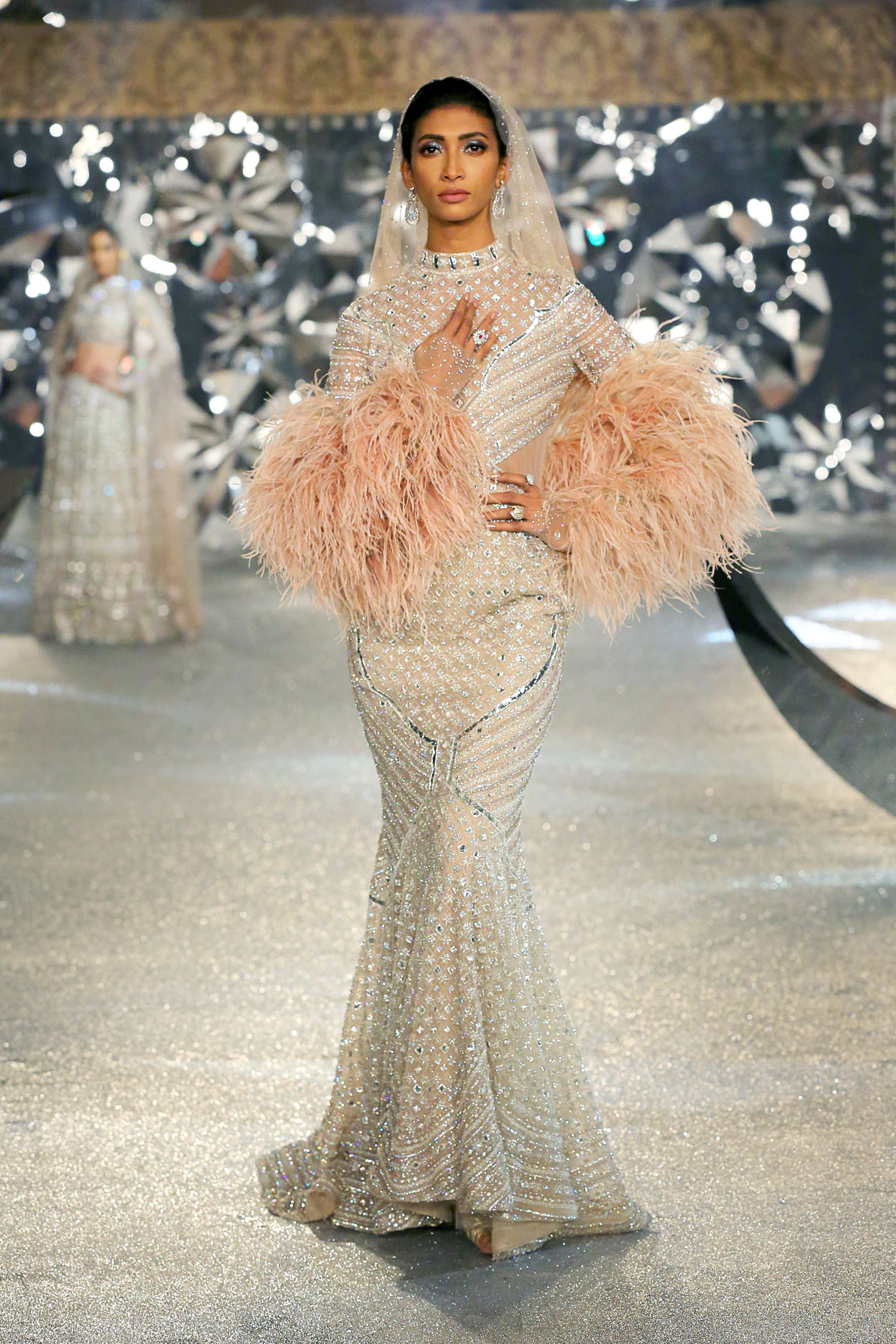 3) This dominant set of ox-blood attire is tailor-made for the bride who wants to amalgamate culture and fashion with an unconventional twist. The intricately ornamented silhouette has a well-fitted structure and an attached tulle train that elegantly uplifts the ensemble. This is the perfect outfit for the bride who wants to incorporate the traditional colour within an inventive garment.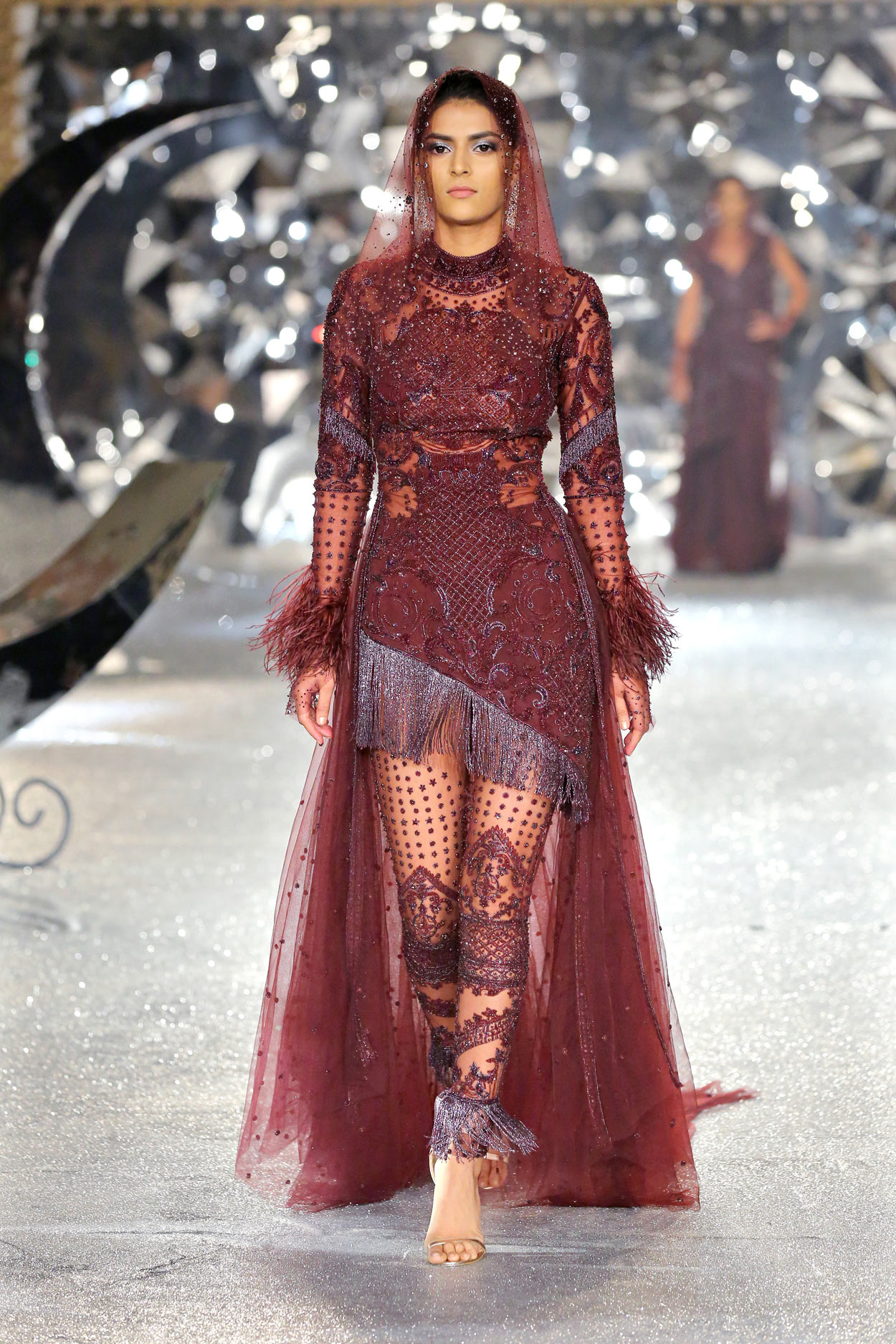 4) Weddings are undoubtedly the grandest affair of your life and every bride wants to look unique and one-of-a-kind. This unique sand-hued gown has an element of elegance and royalty. The painstaking embellishments carefully crafted across the garment, look imperial and the glamour quotient is elevated with the ballroom skirt attached to the back. If you're looking to make a statement on your big day, this ensemble is the right pick for you.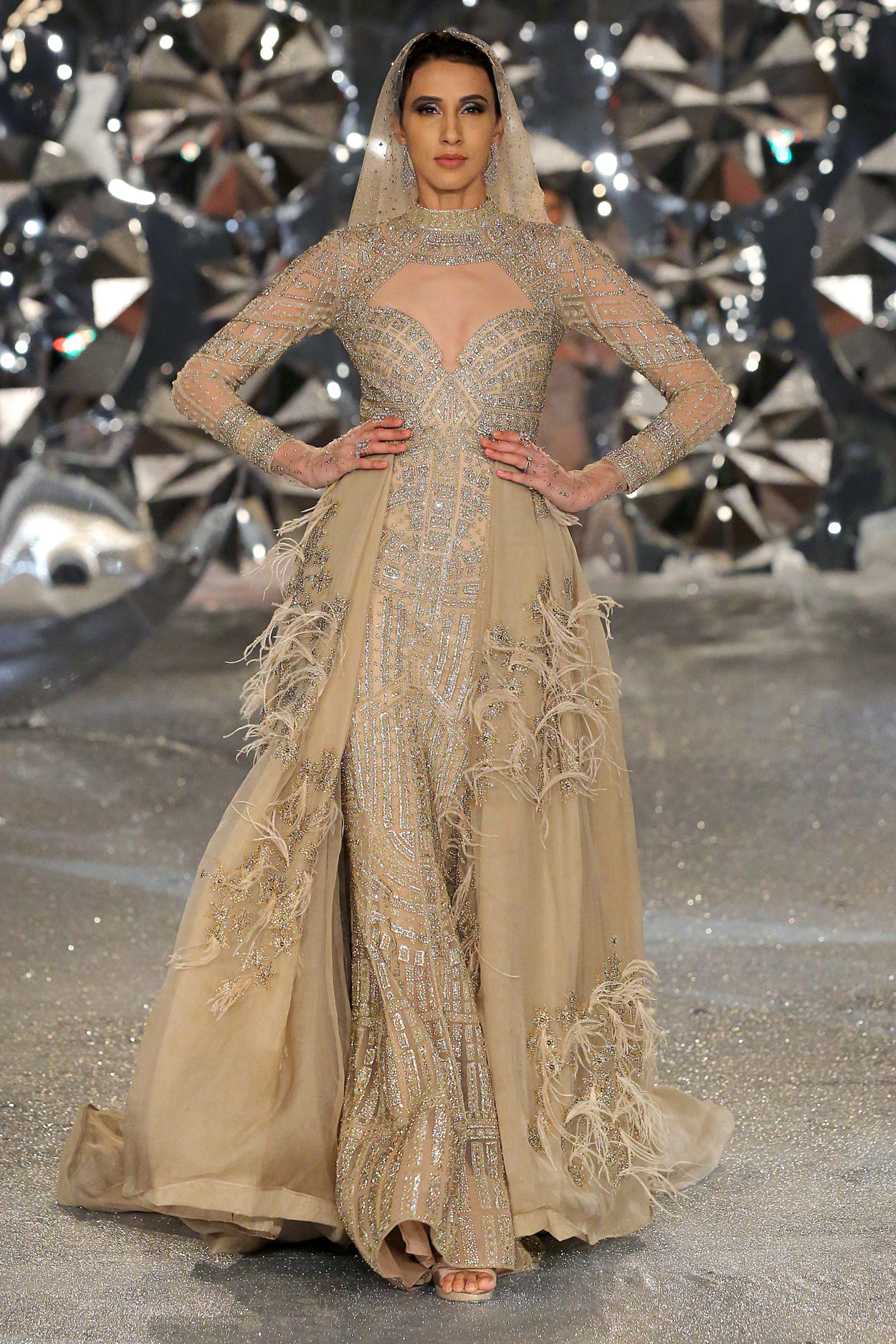 5) An ensemble that is the perfect juxtaposition of a sari and a gown with enchanting elements like feather and sheer, along with beaded embroidery, makes for the modern-day rendition of a traditional silhouette. The deep berry hue is the perfect colour for the bride who wants to bunk the bright crimson and vermilion for a deeper, more sensuous shade.