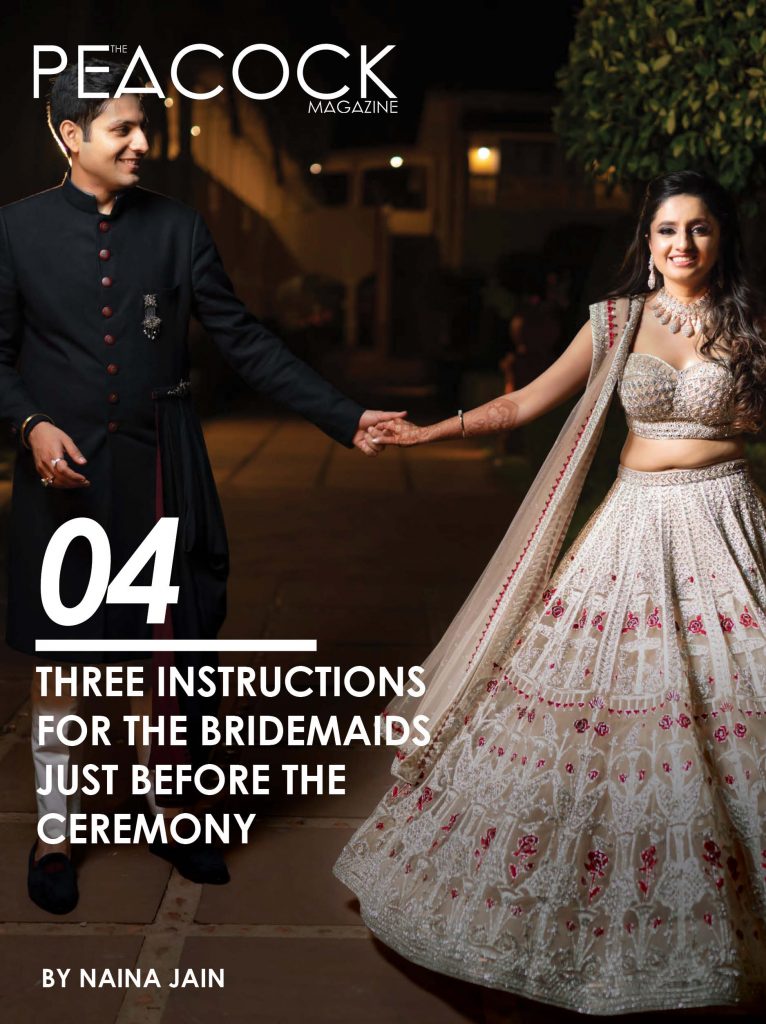 First things firsts, always choose your girl pals who have known you for the longest time or the ones who are really close to you as your bridesmaids. Since they have known you in-and-out, they will know what you need, how you're feeling, what needs to be a certain way, and a lot of other big and small things – without even you having to ask for it. Make sure your tribe is close-knit, doesn't matter if they're big or small.
According to me, every bride should keep their bridesmaids in sync about the festivities and what she needs from them or needs them to do. It is important that you communicate it all since they're there to make it easier and enjoyable for you. So, the 3 important instructions that you should give your tribe just before the D-day are –
1) Timeliness. You just cannot afford your bridesmaids to show up late, no matter what. They should be with you before you start getting dressed and not when you're ready and at the venue.
2) Sensitize them that you will go through an emotional rollercoaster throughout the wedding and that you will be susceptible to have bouts of irritation, anger, or even meltdowns. Ensure them that you will try your best to not lose your mind on them and even if you did, then to empathize with you and not take offense. But do not let this be a justification for you to lose your cool every now and then for even the smallest reason.
3) Ask them to carry with them your favorite snack or a bar of chocolate as you might forget to eat during the festivities. Having your girls have some snacks at hand will keep you going on for long without starving.