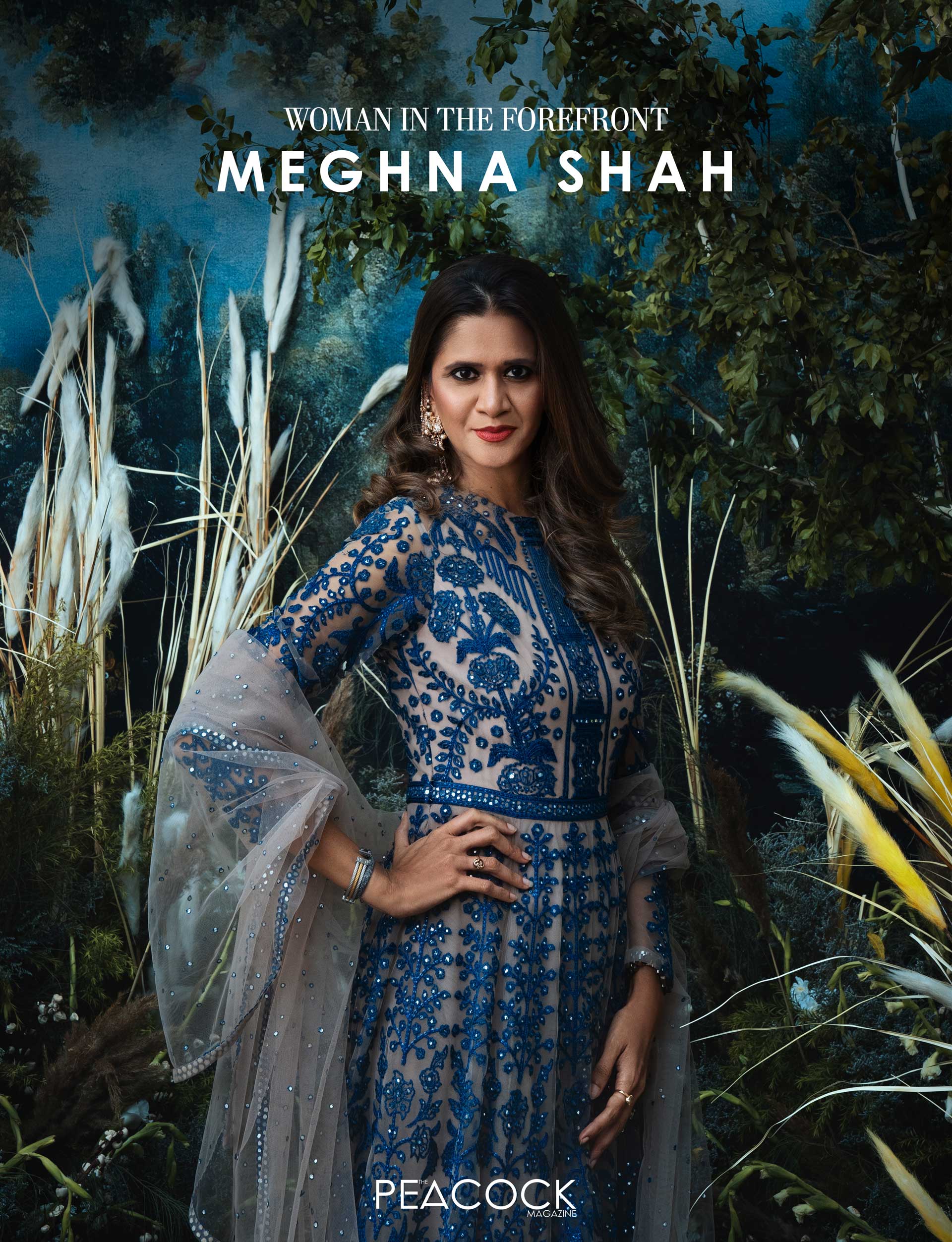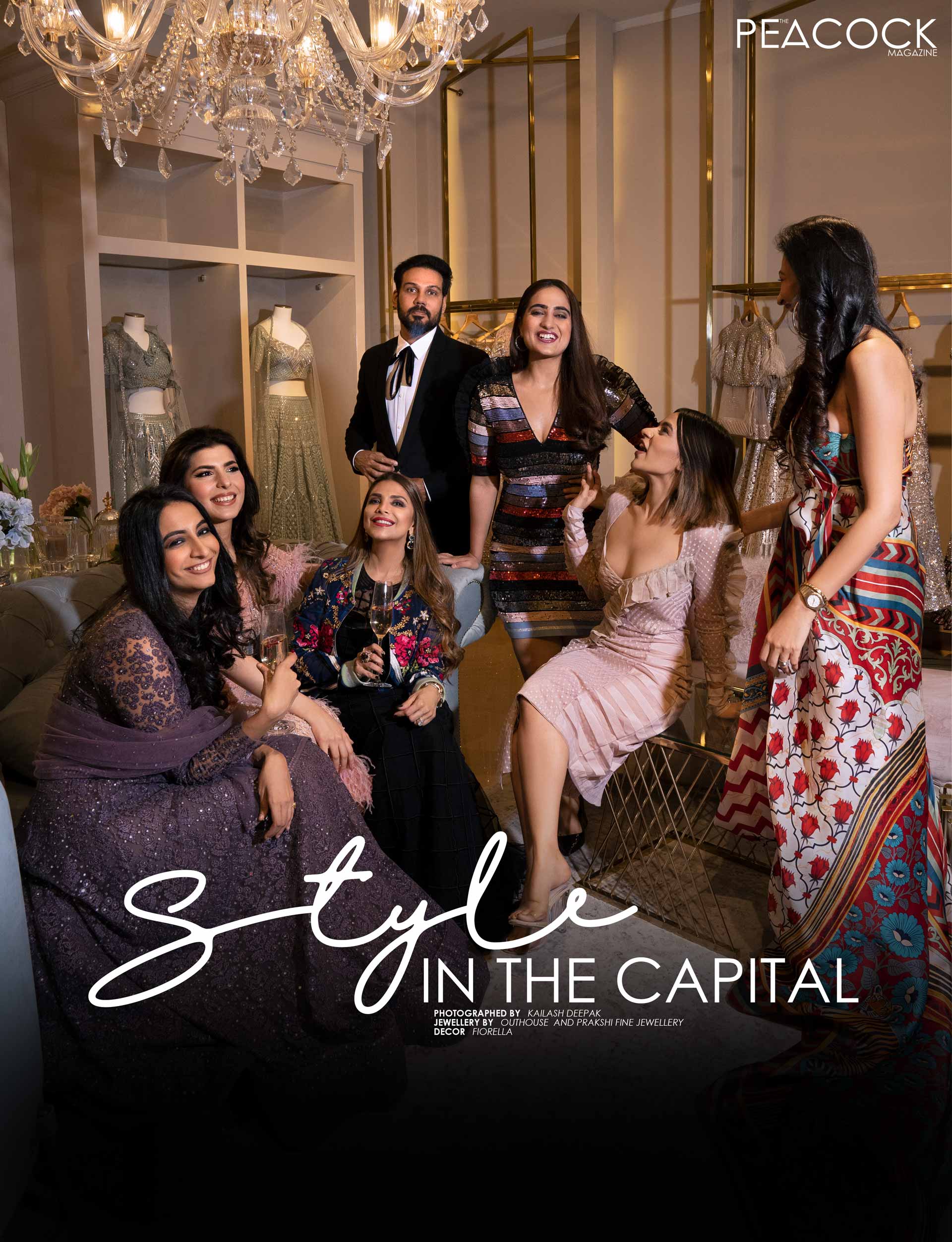 Head of one of the most reputed PR firms in the nation, Meghna Shah of Tandem communication is at the forefront of her league. With an experience of almost 2 decades, Meghna has successfully been managing the public relations of leading national and international brands. As the head honcho of the company, Meghna helps brands find their identity by creating a structured road map for them, the strategies decide how the brands will be perceived by the audience. Shah helps them stay on their A-game and keeps them relaxant in their respective industry. Her job doesn't end at structuring the identity of the brand; it also plays a pivotal role in monitoring its growth and progress. As a part of our feature story for the May issue of The Peacock Magazine, Meghna talks about how integral is a PR agency for a brand while sharing her experience about working with Falguni Shane Peacock.
1) HOW DOES A PR AGENCY HELP A BRAND CREATE AN IDENTITY?
"PR agency works on a strategy that is centred around further building the key pillars/differentiators of the brand, via an outreach programme that covers traditional media, electronic platforms, the digital space and category influencers. A PR agency helps its clients remain "buzzy" and "top of mind" within a particular category via a mix of media communities, content marketing, interviews, launch events, media meetups, the share of voice, appearances, BTL marketing activities and social media campaigns."
2) HOW IS MARKETING FOR A FASHION BRAND DIFFERENT THAN THE OTHERS?
"Marketing for a fashion brand is unique since it requires a two-sided communication: to a more evolved audience that understands fashion as well as to a raw, new audience that needs to be educated about trends and fashion sensibilities. Both need to be straggled together so that your client gets optimum traction within a given media universe"
3) HAS PR EMERGED AS A PIVOTAL TOOL OVER THE LAST FEW YEARS?
"PR is an extremely pivotal tool today since it covers so many aspects of BTL marketing ie social media, traditional media, influencer outreach, digital platforms etc. These communication platforms have more credibility than ATL marketing and advertising. Also as the format of news consumption change so rapidly, agility in PR outreach is also important."
4) WHAT IS THE BEHIND THE SCENE PROCESS FOR A PR FIRM LIKE?
"It's really very hard work and not glamorous at all!! Yes, we have to always be well turned out and be up to speed on fashion trends; we also, work very hard since this is such a deadline-oriented line. We are also the liaison between the media and clients, and that sometimes become stressful as we try to balance both opinions and requirements"
5) TELL US ABOUT WORKING WITH FALGUNI SHANE PEACOCK, AND HOW HAS THE BRAND GROWN IN TERMS OF PUBLIC RELATION?
"PR has helped FSP in clearly defining the brand differentiators in the Indian fashion landscape. Today they are very well known and deeply entrenched in the space of Avante Garde couture. Our next focus area is putting them up there as the only label in India that has married technology with fashion to offer unique interaction experiences in the online space to their consumers.