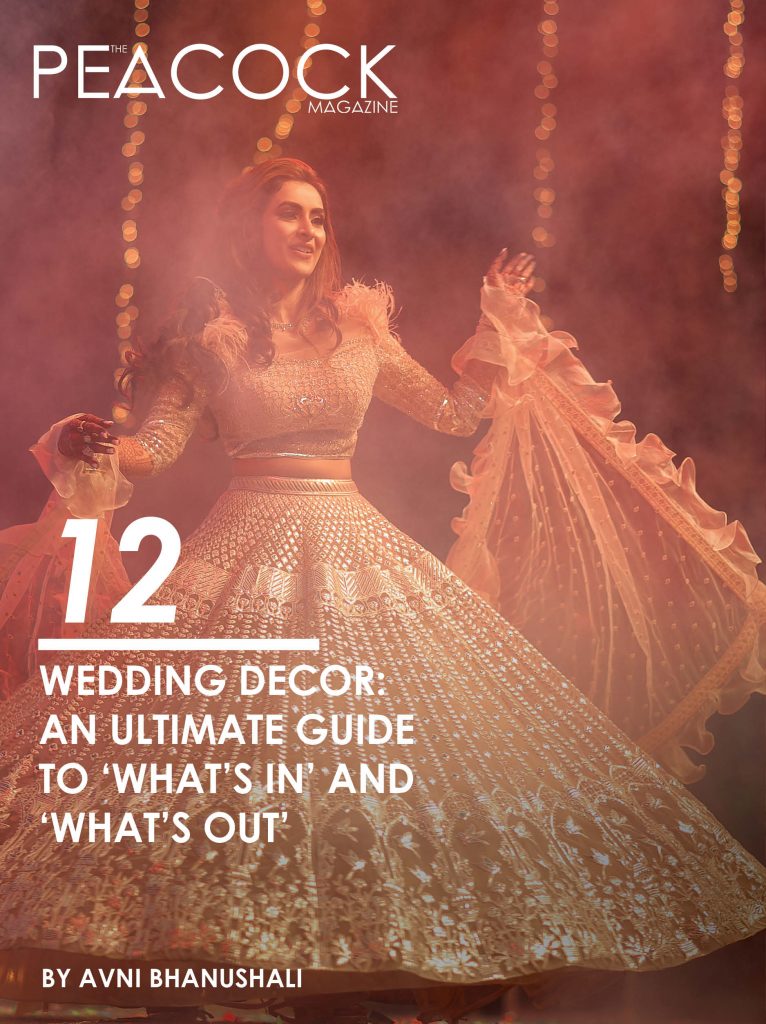 I personally believe that wedding décor nowadays are more inclined towards modern, contemporary celebrations that create an ambiance or a mood, as opposed to those that are being led by trends, colors, and themes.
According to me, trends that are "in" are –
1. Nautical themed pool party with floaters and games.
2. Some boho + colorful decor themes, such as colored carpets, hanging baskets, white ropes, and sticks, etc., are a big hit!
3. Eco-friendly and sustainable practices. Also, food as art, including interactive food experiences such as mixology lessons is a trend that is gaining momentum.
4. The enchanted forest theme is a clear up.
5. A colorful palette with rich tones and dimensions will definitely be a highlighting trend of 2020.
6. The use of greens and chandeliers for the sangeet nights is also a trend catching up.
7. After parties with strobe lightings, etc. is the new trend that can be seen.
8. Photo booths with neon lights being used in the décor and signage are a big fad.
Trends that are now a passe are –
1. Traditional flowers.
2. Pastel theme.
3. Dim or poorly lit venues.