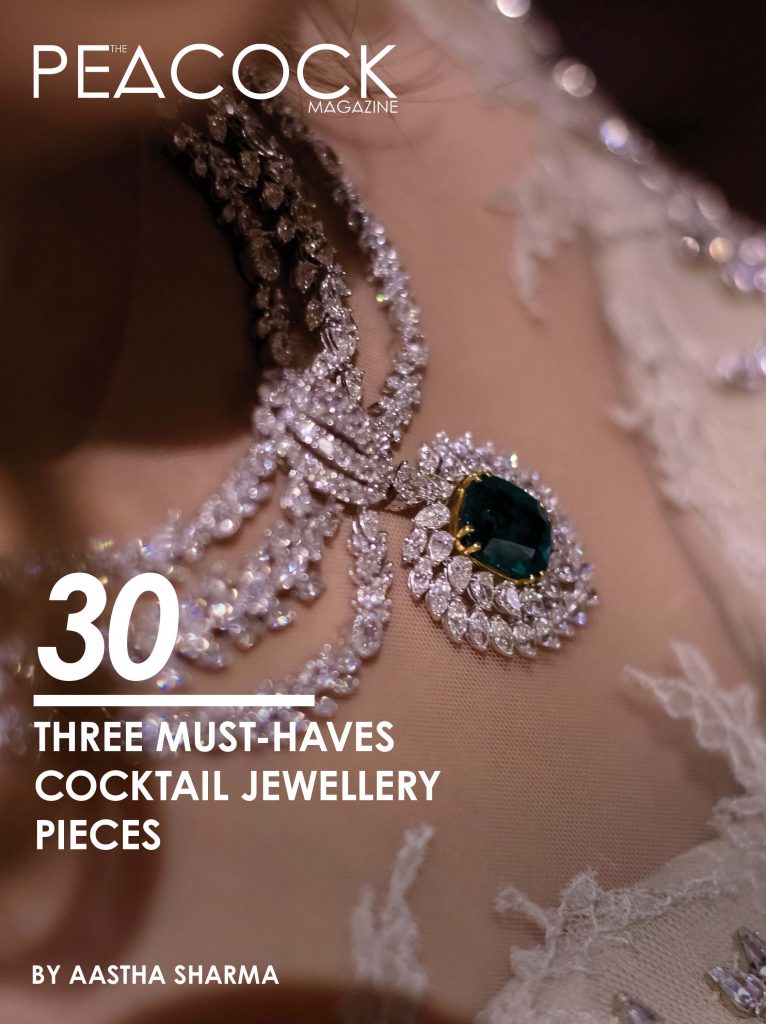 3 MUST-HAVES FOR COCKTAIL JEWELLERY PIECES
1. Multi-string diamond neckpiece – It's so versatile, goes with almost everything and can be worn with both Indian and western attire.
2. A beautiful handcuff or multiple bracelets in diamonds or Polki – It always makes a statement.
3. Hair jewellery – I love hair jewellery and it can be worn in so many different ways depending on the outfit, but it always creates an impression.