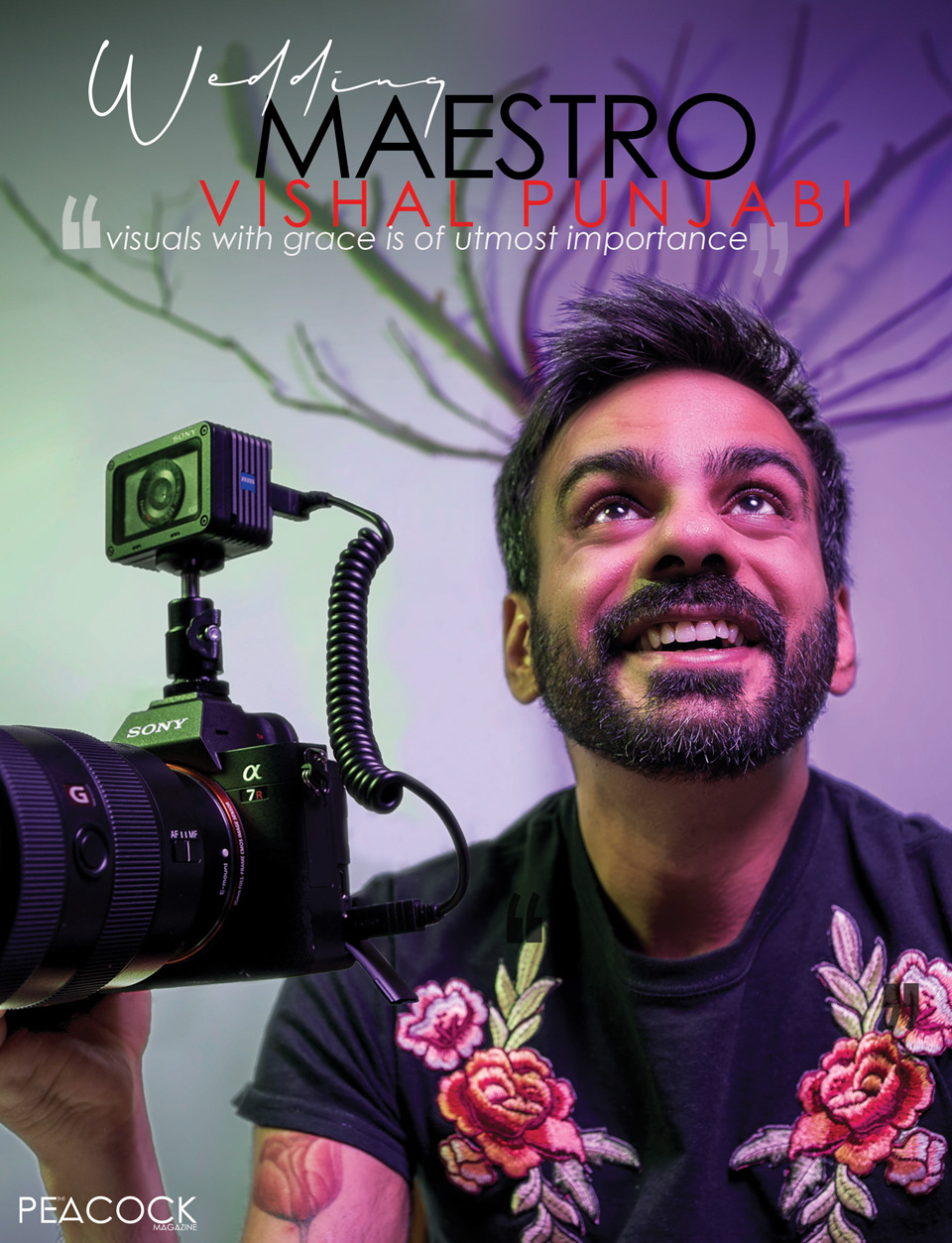 Creators of some of the best wedding films in the country, The Wedding Filmer share their cinematic vision on how to capture your wedding in the most breathtaking way possible – giving us an insight on how it's done.
1) HOW DO YOU DEPICT LOVE STORIES THROUGH VIDEOS?
"Everyone has a love story, even if it's arranged. After losing in love over and over again I get tremendous amounts of hope and understanding on how it can be or how it should be. It inspires me in a big way. My mother always used to say, something wonderful always comes out of something terrible. Suddenly having my heart broken has helped make it much stronger."
2) HOW DO YOU MAKE VIDEOS LOOK AUTHENTIC AND REAL RATHER THAN GIMMICKY?
"To respect the sanctity of marriage and treat their visuals with grace is of utmost importance. I don't like to direct the couple. I have advertisements and Bollywood for that. Families, emotions, memories and bonds are all very real and should be treated that way. It isn't about what I want them to remember. It's always about what they want to remember."
3) DO COUPLES HAVE A VISION OF HOW THEY WANT THEIR WEDDING VIDEO TO BE OR IS IT COMPLETELY UP TO YOU?
"The mood and tone of the wedding video are set by me but what the wedding will be like is always up to the bride and groom and their friends and family. This world is filled with all sorts of people. Some like it formal and intimate and some like it big and beautiful!"
4) HOW DO YOU CHOOSE THE COUPLES YOU WANT TO WORK WITH?
"Firstly they have to like our work and appreciate our style of filming. Every couple I have ever shot hold the memory of a Wedding very dear to them… that way they always put their best foot forward… kindness with my crew and with themselves is a must and lastly, we have to be available. I like to film weddings for people who don't like to compromise on love and kindness."
5) CAN YOU TELL US THE PROCESS OF MAKING THESE VIDEOS FROM INCEPTION TO EXECUTION?
"The process follows the same path as all the documentaries we have seen. The difference is I write the script after the wedding is shot and I have everyone's point of view on my computer. Then the task of scoring for the visuals. All the music we use is original and to the taste of both me and the bride and groom and their families. After weeks of editing the film goes through a colour correction process, fine tuning and sound designing just like a movie. And then we announce the big day for the couple! It usually ends with a screening and a big party for all the guests who attended the wedding! It's like reliving it all over again!.
6) HOW MANY PEOPLE DO YOU HAVE IN YOUR TEAM? HOW DO YOU DIVIDE WORK AMONG PEOPLE GIVEN THAT YOU CAN'T BE EVERYWHERE EVERY TIME? WHAT ROLE DO THESE PEOPLE PLAY?
"We now have a team of 55 people who work exclusively with us. This team of highly creative individuals makes the support crew for The Wedding Filmer. We have four directors including me who are supremely talented at storytelling and then there are the cinematographers who shoot with grace and beauty. We then have the dedicated post-production team who toil night and day to ensure every frame in the film is perfect. Support crew like marketing and sales help me find the right couple for us to shoot and then the accountants and cooks who look after our financials and stomachs! Good food is a must for good films."
7) HOW DID THE IDEA OF MAKING ORIGINAL BACKGROUND SCORES COME? HOW DO YOU VISUALIZE WHAT YOU NEED?
"I have always felt every memory needs a melody and I wouldn't want my memory to have a Bollywood song or a cheesy love song I heard on the radio unless it means something very dear to me. It also makes the process of making movies so much more exciting! It's my way of giving the wedding community something back. Music is the greatest gift. It really can last forever. And it also makes for a beautiful theme!"
8) WHAT HAS BEEN YOUR MOST MEMORABLE WORK AND WHY?
"It's usually the last film I shot. The father of the bride gave me a lot to think about after our chat. I learnt some amazing virtues like patience, contentment and friendship from him. It's truly a blessing to have learnt so much by talking to so many people when they are most vulnerable and are willing to share their story."
9) WEDDING FILMS HAVE BECOME A RECENT PHENOMENON AND EVERY COUPLE WANTS THEIRS TO BE DIFFERENT. WHAT ADVICE WOULD YOU GIVE THEM?
"Everyone is different. Be yourself if you want yours to stand out! Remember a wedding is not to prove how beautiful or blessed we are. It's to celebrate the miracle of finding someone who loves you and is willing to spend the rest of their life with you proving that. That is a commendable feat in itself!"
10) HOW DO YOU KNOW WHAT IS THE RIGHT MOMENT TO CAPTURE?
"A lot of patience and a lot of experience do help. I do consider myself not gifted but extremely lucky! Every time I Point my camera at something, a moment happens. I guess its all the good karma I have generated from the many people who have blessed me after watching their video!"