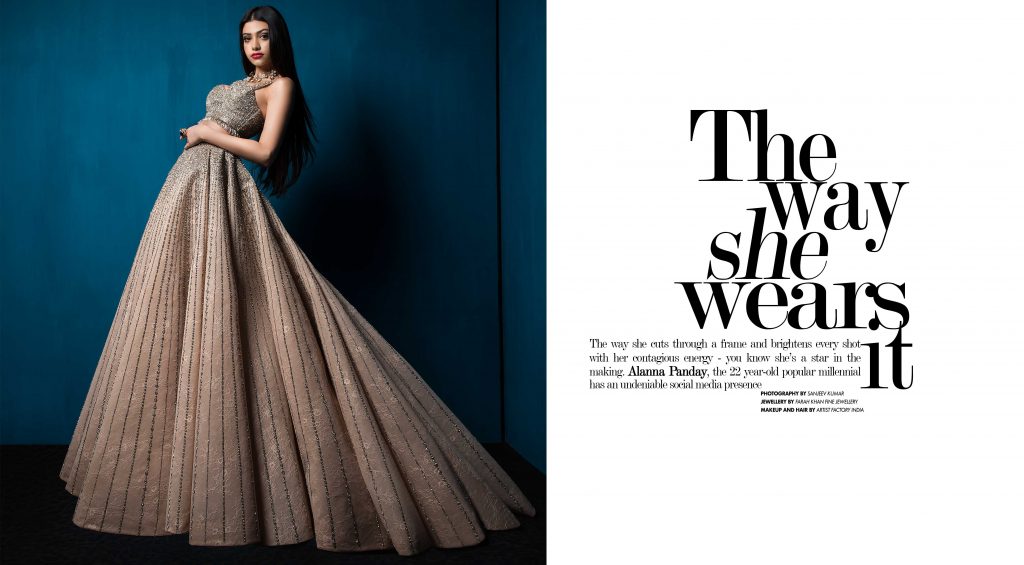 ALANNA PANDAY

The way she cuts through a frame and brightens every shot with her contagious energy – you know she's a star in the making. Alanna Panday, the 22-year-old popular millennial has an undeniable social media presence. Her discreet sense of style sets her apart and makes her highly influential in the fashion domain.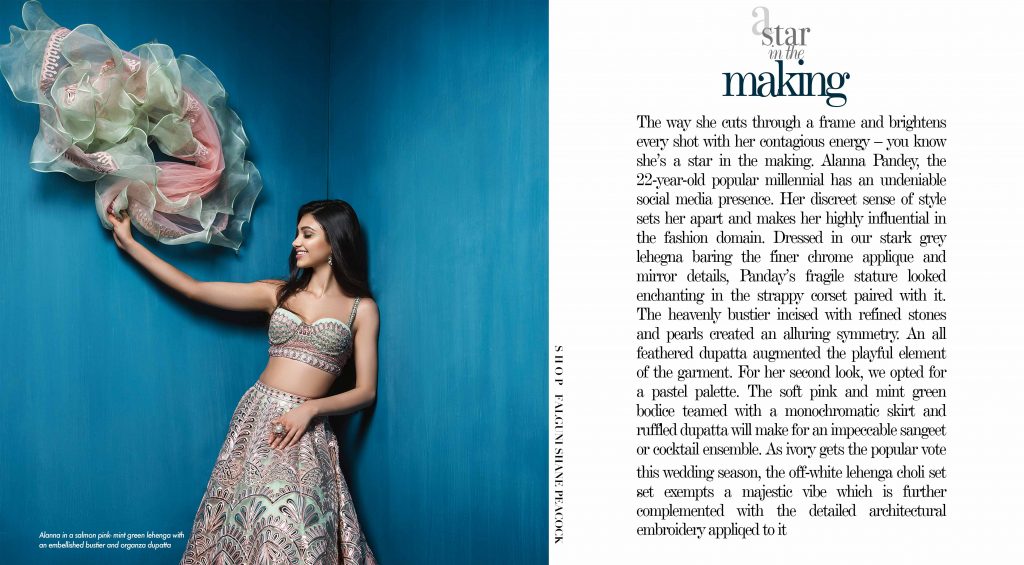 Dressed in our stark grey lehegna baring the finer chrome applique and mirror details, Pandey's fragile stature looked enchanting in the strappy corset paired with it. The heavenly bustier incised with refined stones and pearls created an alluring symmetry.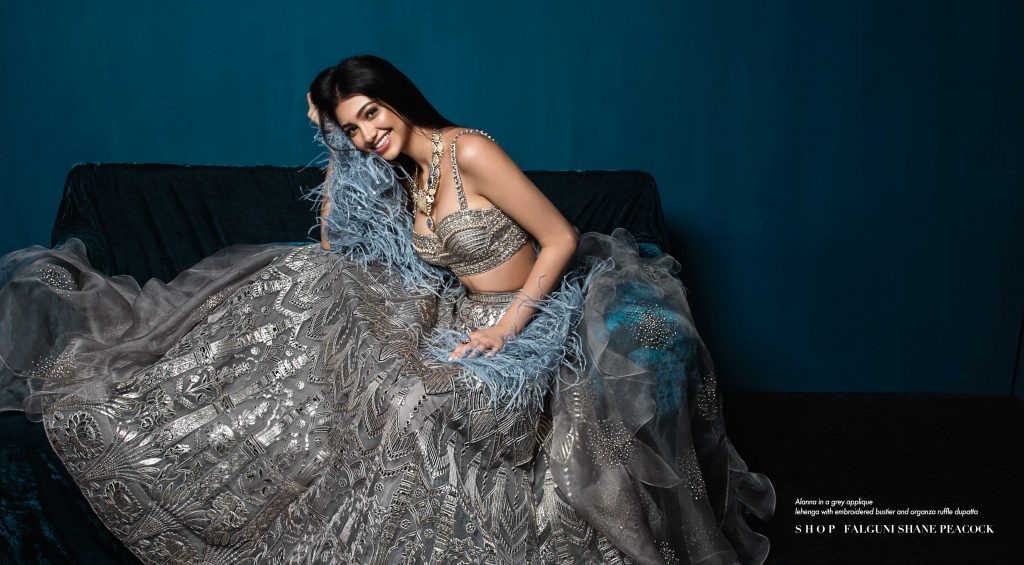 An all feathered dupatta augmented the playful element of the garment. For her second look, we opted for a pastel palette.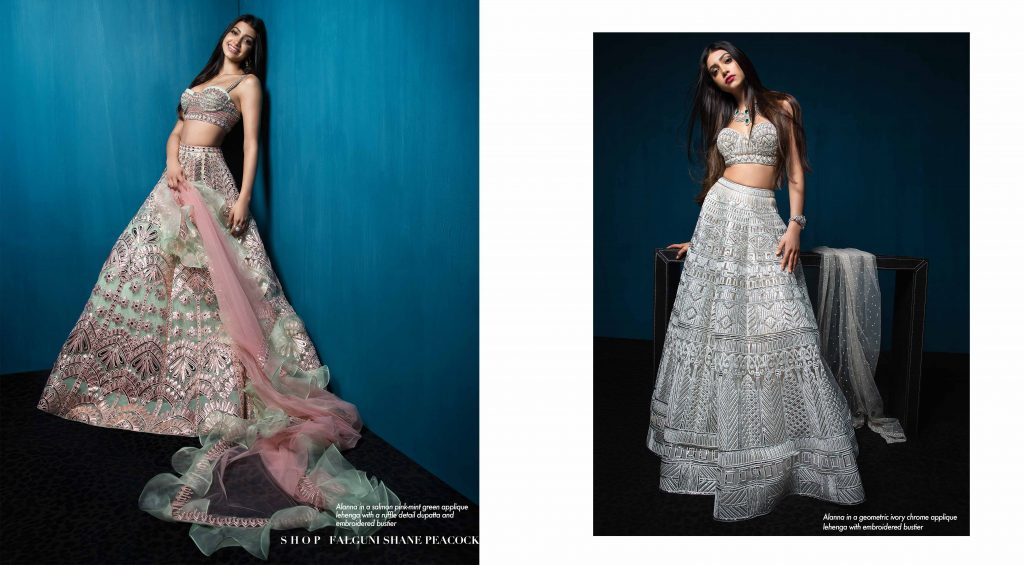 The soft pink and mint green bodice teamed with a monochromatic skirt and ruffled dupatta will make for an impeccable sangeet or cocktail ensemble. As ivory gets the popular vote this wedding season, the off-white lehenga choli set exempts a majestic vibe which is further complemented with the detailed architectural embroidery appliqued to it.