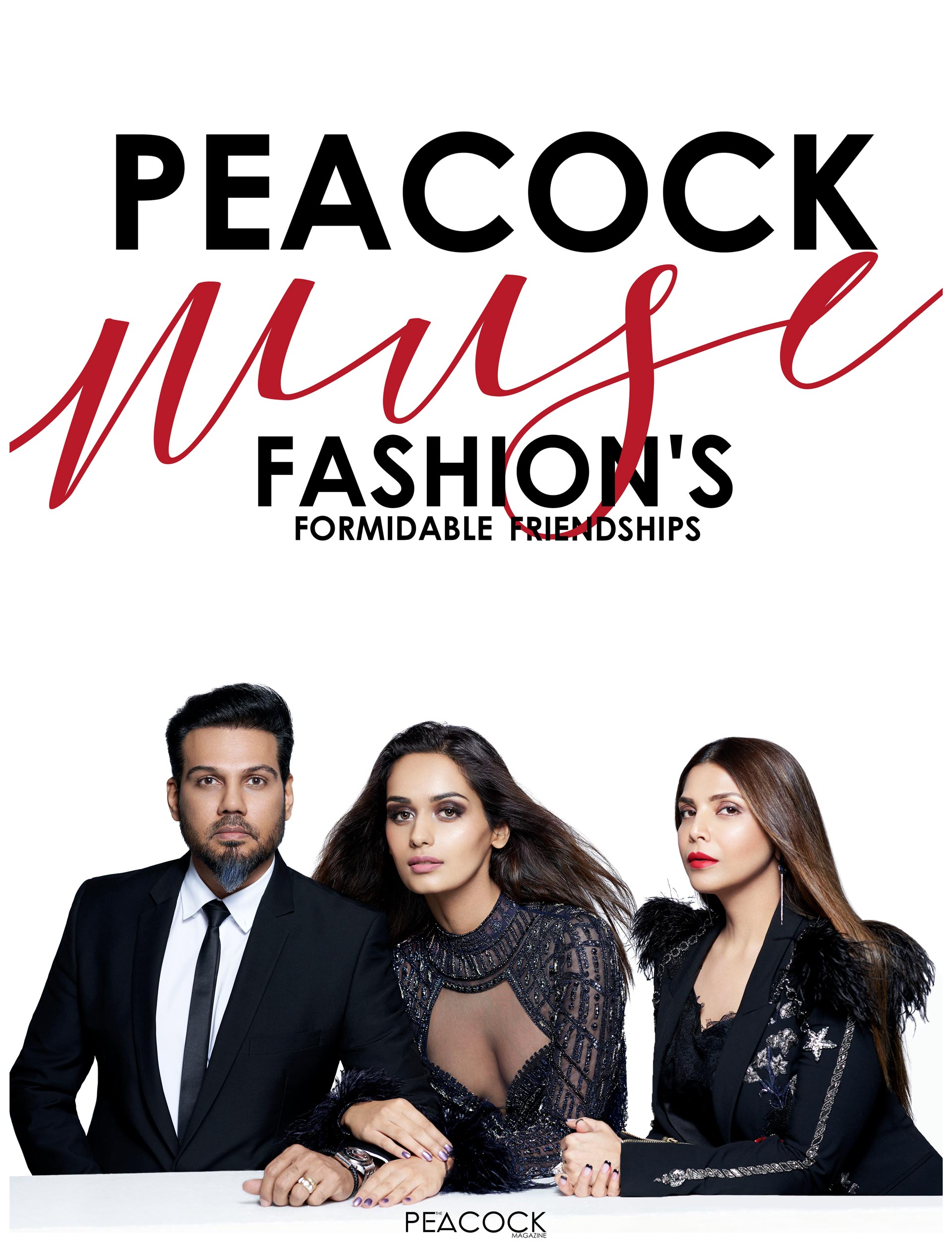 The fashion camaraderie between Miss World 2017, Manushi Chillar and Falguni Shane Peacock began when the coveted winner wore a pink couture gown by the designers on the special night of her crowning. Manushi began her journey in the world of fashion and glamour with Falguni Shane Peacock and to them, she will remain to be their eternal muse. Reminiscing about the beginning of their friendship, and how the iconic, Swarovski laden pink gown she celebrated her victory in, was created over-night especially for her. In a fun repartee, the former Miss World expresses her love for the brand and about her special equation with Falguni Shane Peacock that has only strengthened over time.
1) TELL US ABOUT YOUR LONG ASSOCIATION WITH FALGUNI & SHANE PEACOCK
Falguni and Shane have been special to me because I've started my journey with them. My "pink gown" story is still fresh in my memory. They created my dream gown for my special night.
2) WHAT DOES THE BRAND FALGUNI SHANE PEACOCK MEAN TO YOU?
The brand Falguni Shane Peacock to me (is family) is all about high-octane couture, I believe they perfectly deliver the amalgamation between edgy, futuristic and elegant glamour.
3) TELL US SOMETHING ABOUT THE FALGUNI SHANE PEACOCK COUTURE GOWN YOU WERE CROWNED IN?
I always knew that I wanted to wear pink on the final night. I had it all imagined. It was literally a Cinderella moment for me where my dream gown was created overnight from scratch. I remember the gasps I received when I first stepped out in that gown covered with Swarovski. It felt like it was mine and everything that happened that night still feels like a dream.
4) WHY IS MANUSHI CHILLAR AN ETERNAL MUSE FOR BRAND FALGUNI SHANE PEACOCK?
She's the perfect muse for the brand Falguni Shane Peacock because she's a young millennial who is purposeful and driven. Not only did she win a coveted title at a young age, but she also delivered on the responsibilities that came with it, which makes her the perfect muse for brand Falguni Shane Peacock.