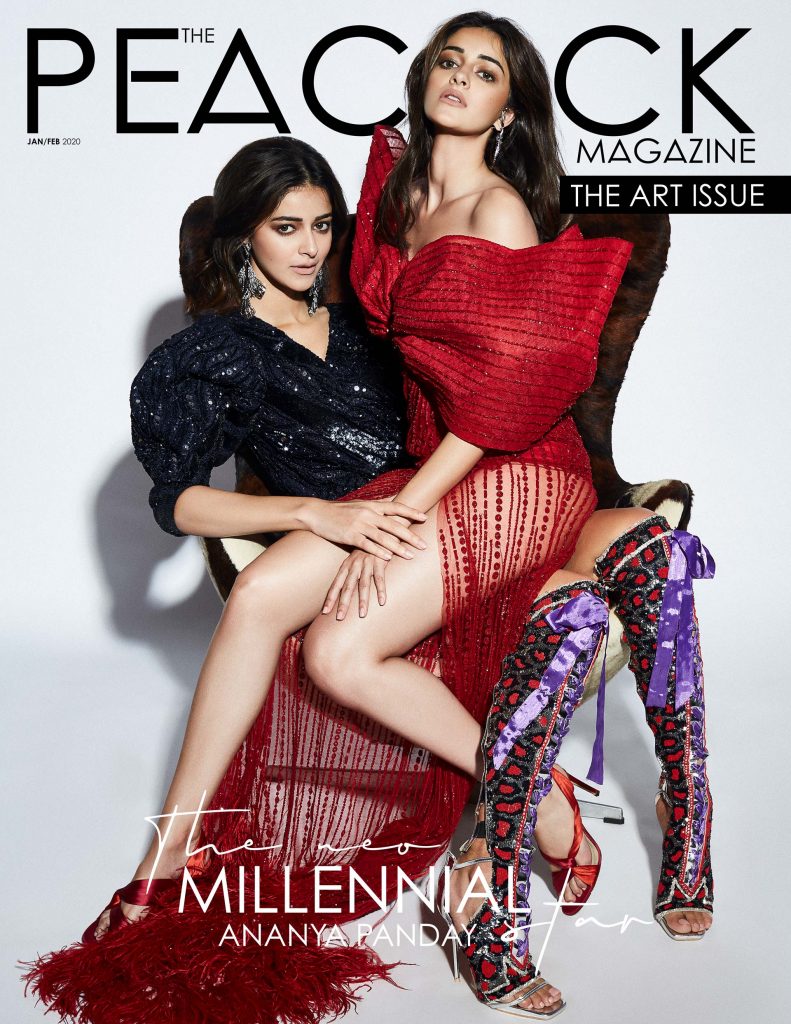 She may have played the 'Woh' in her second film 'Pati Patni Aur Woh,' but in reality, with two films down, Ananya Panday has already earned a name for herself, ensuring she will never be just another 'woh' in Bollywood.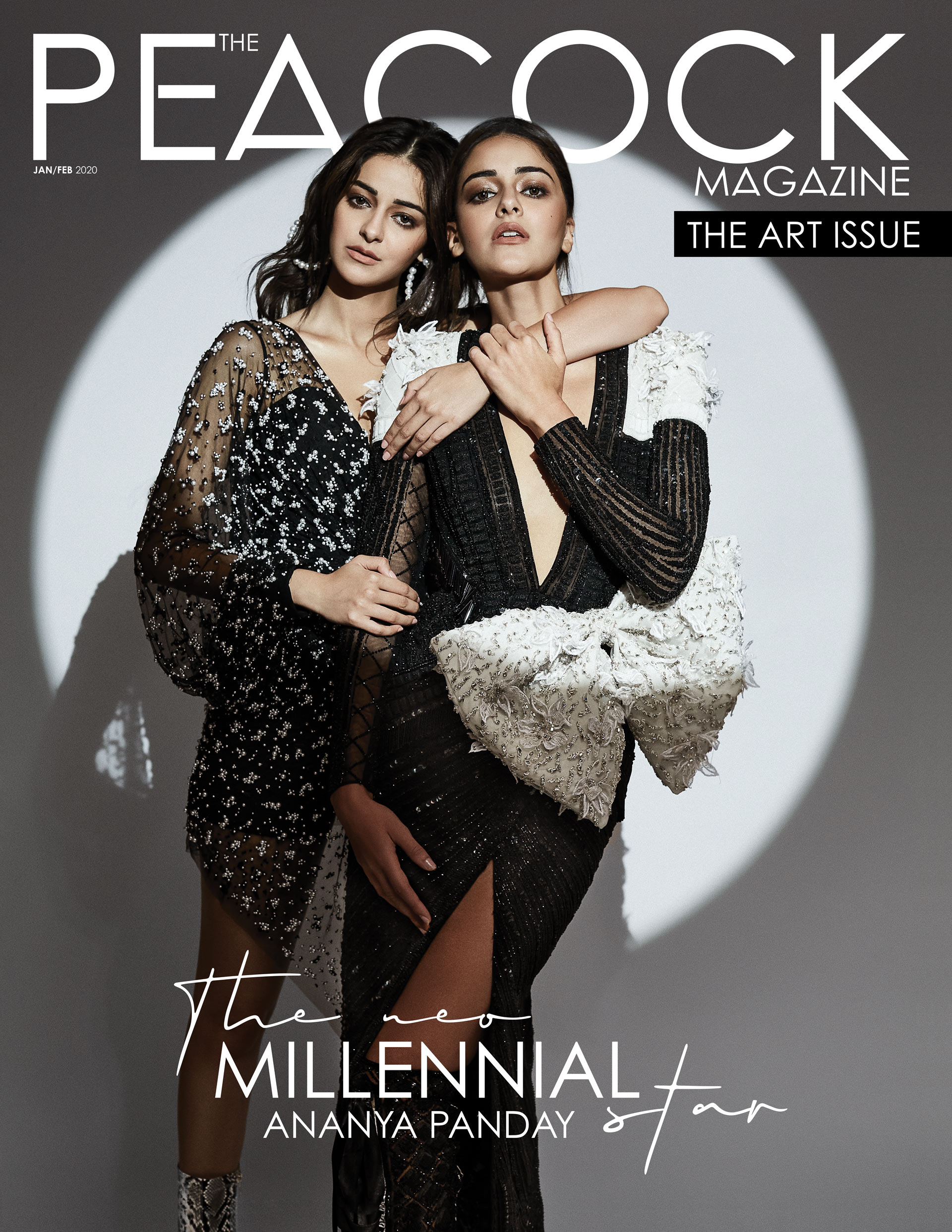 Born to the veteran but forever young-at-heart actor Chunky Panday and Bhavana Panday, Ananya was the limelight's darling ever since she was a child. Pictures of Ananya in cutesy ponytails and frilly frocks have surfaced on the internet every now and then, thanks to the social media posts by her kith and kin. Despite being in the limelight since a kid, Ananya asserts that her upbringing was just like any other kids' and that she was never the 'celebrity kid' as the world misjudges her to be. Ananya's growing up years was filled with starry-eyed aspirations of her becoming an actor. She maintains that she knew she wanted to be an actor ever since she could remember. But the young lass did not have it easy. Ananya was bullied for the way she walked to the way she talked and many other facets of body shaming. Not the one to succumb under pressure, Ananya withstood her bullies and came out strong. The actor, even today, speaks her mind and makes mistakes unabashedly, without giving a benefit of doubt to her trolls. Ananya took her stand against bullying as a motivation to start 'So Positive' – a digital social responsibility to build a community to create maximum awareness on social media bullying.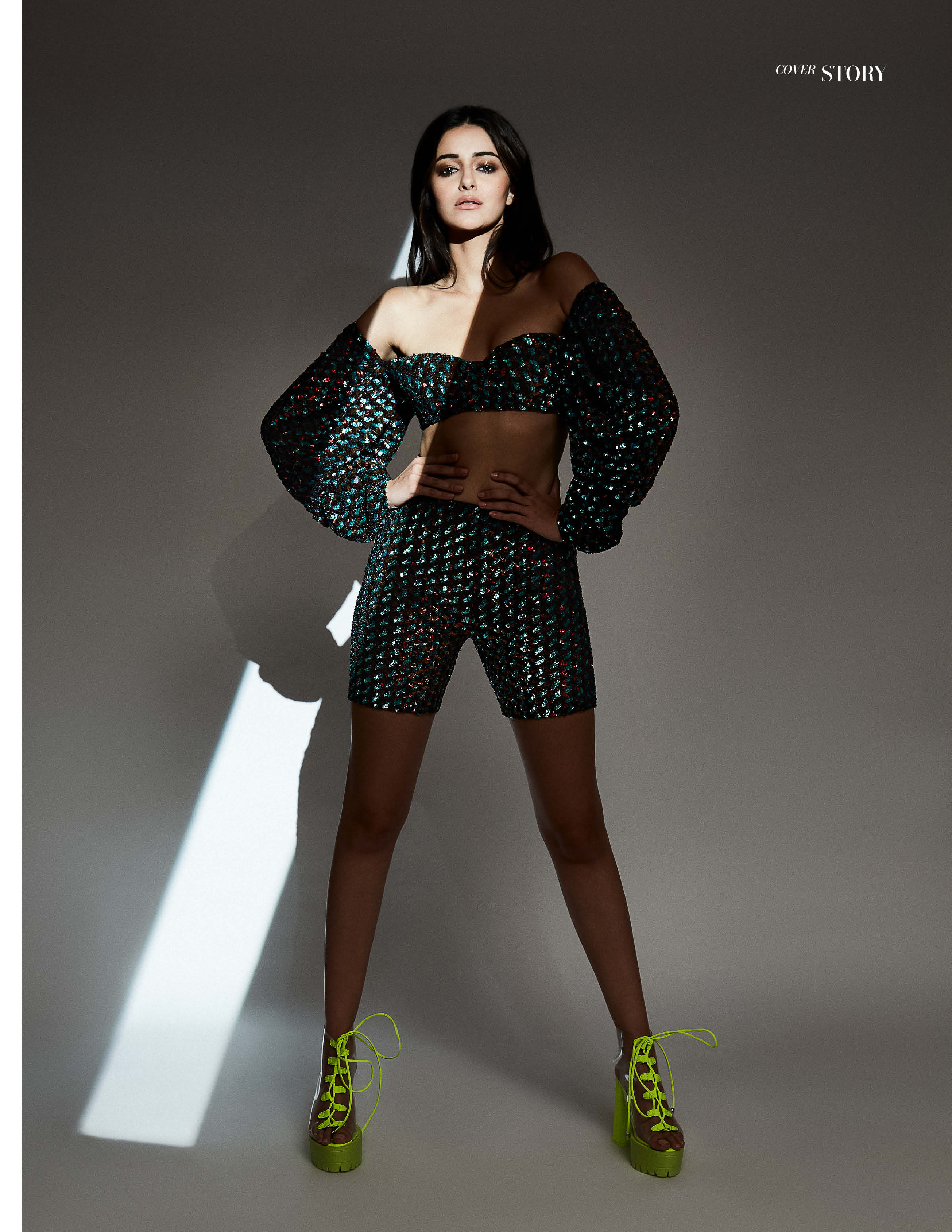 Soon after her high school, Ananya bagged an invitation to the coveted 'le Bal des Debutantes 2017'. Famously known as le Bal, the event is world's most high-profile ball held every year on the Thanksgiving weekend in Paris and is attended by the boys and girls from reputed families. Ananya, who was accompanied by her father Chunky Panday, was ushered by her cavalier HSH Prince Philip d'Arenberg. The ball worked as a catalyst in preparing Ananya for the realm of entertainment and glamour.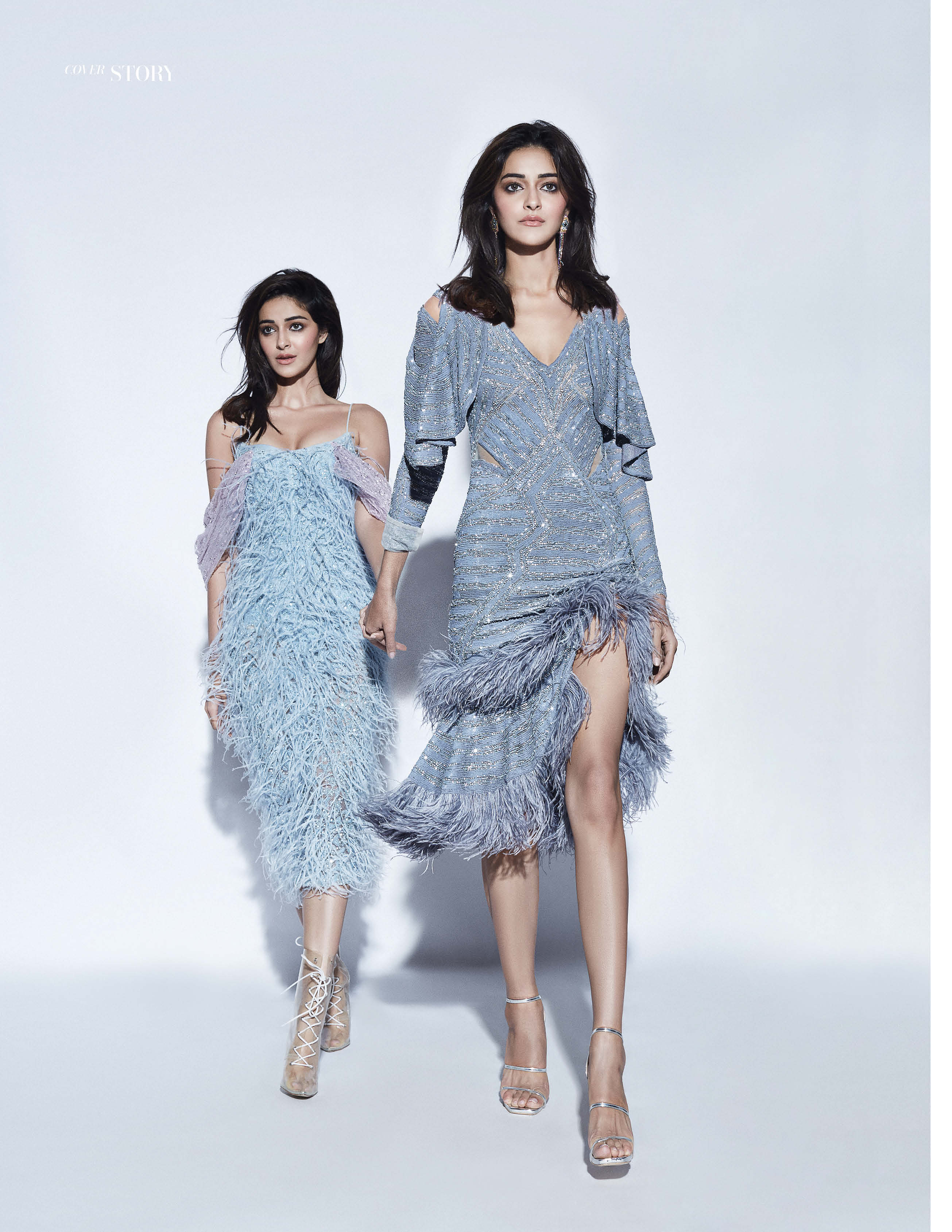 It was sooner than later that the world got a chance to witness Ananya's acting prowess as she made her debut with Karan Johar's film 'Student of the Year 2' in 2019. Ananya's convincing portrayal of 'Shreya Randhawa' in the movie found many takers as the movie went on to become a blockbuster. Even before the release of her first film, she took a daring a step and signed her second film 'Pati Patni Aur Woh' which is a remake of the cinematic classic of the same name. Ananya essays the role of an alluring secretary that was played by veteran actress Ranjeeta Kaur in the original film. While newbies shy away from remakes, especially those that are cult classics, Ananya undauntedly took the role and played it with finesse. With two films in her repertoire, Ananya let her acting announce to the world that she is ready to lead Bollywood from the front.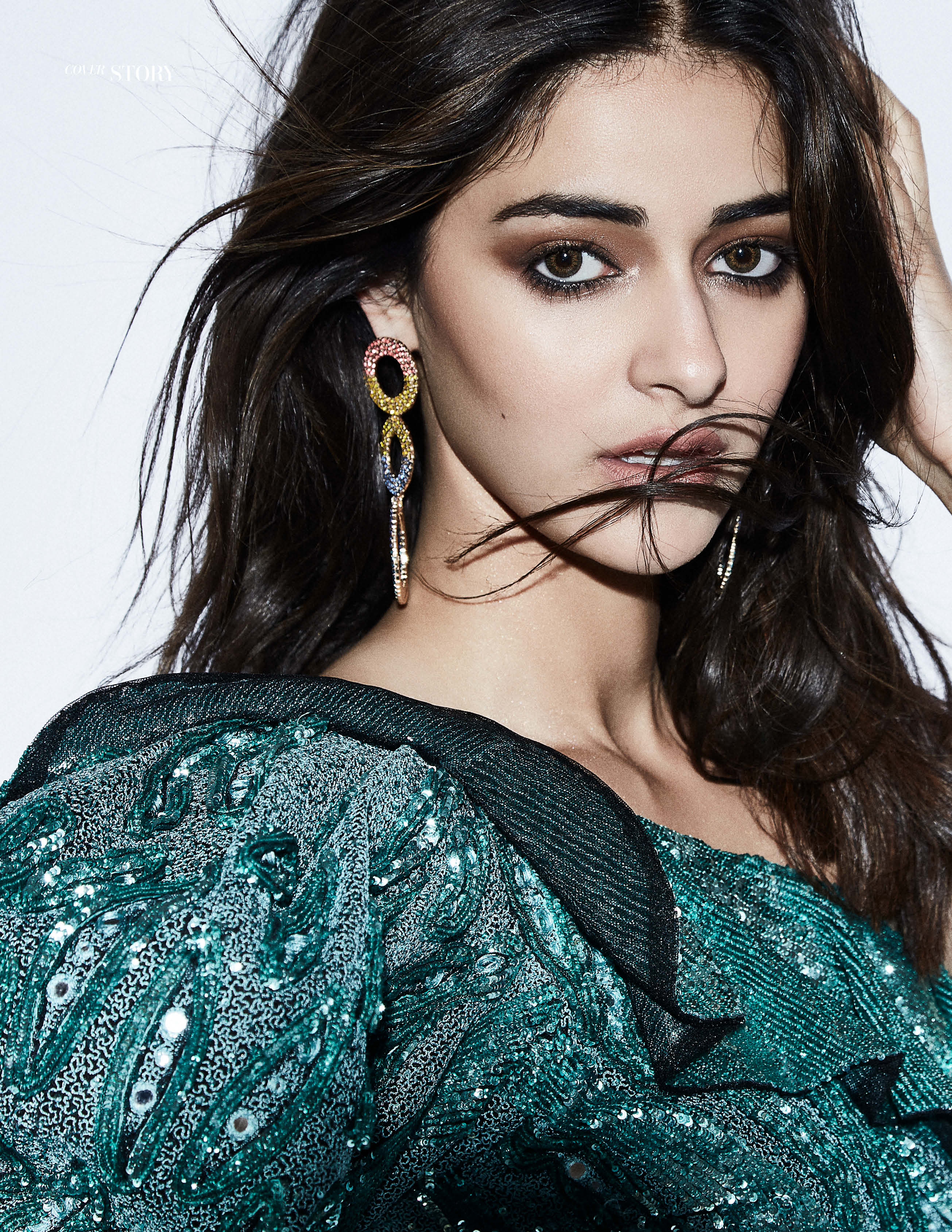 Apart from her acting skills, it is Ananya's fashion quotient that is creating ripples. The actor has made the best of fashion moves since her debut and created looks that has had fashion critics nod their heads in approval. Her fashion mantra of 'Never say never' saw her experiment with styles and looks rather than sticking to the unspoken approved fashion diktats for actresses in the industry. It is her ease of carrying every look gracefully that made her a numero uno choice for many designers and fashion magazines to feature her as their showstopper and cover star.
Career graphs are meant to rise, but when it comes to promising actors like Ananya Panday, the graph only soars. The actor is slated for her big release 'Khaali Peeli' this year, opposite Ishaan Khatter. In a candid conversation with The Peacock Magazine, Ananya tells us about how she prepares for her emotional scenes, the biggest highlight of her career until now, and what to expect from her in 2020.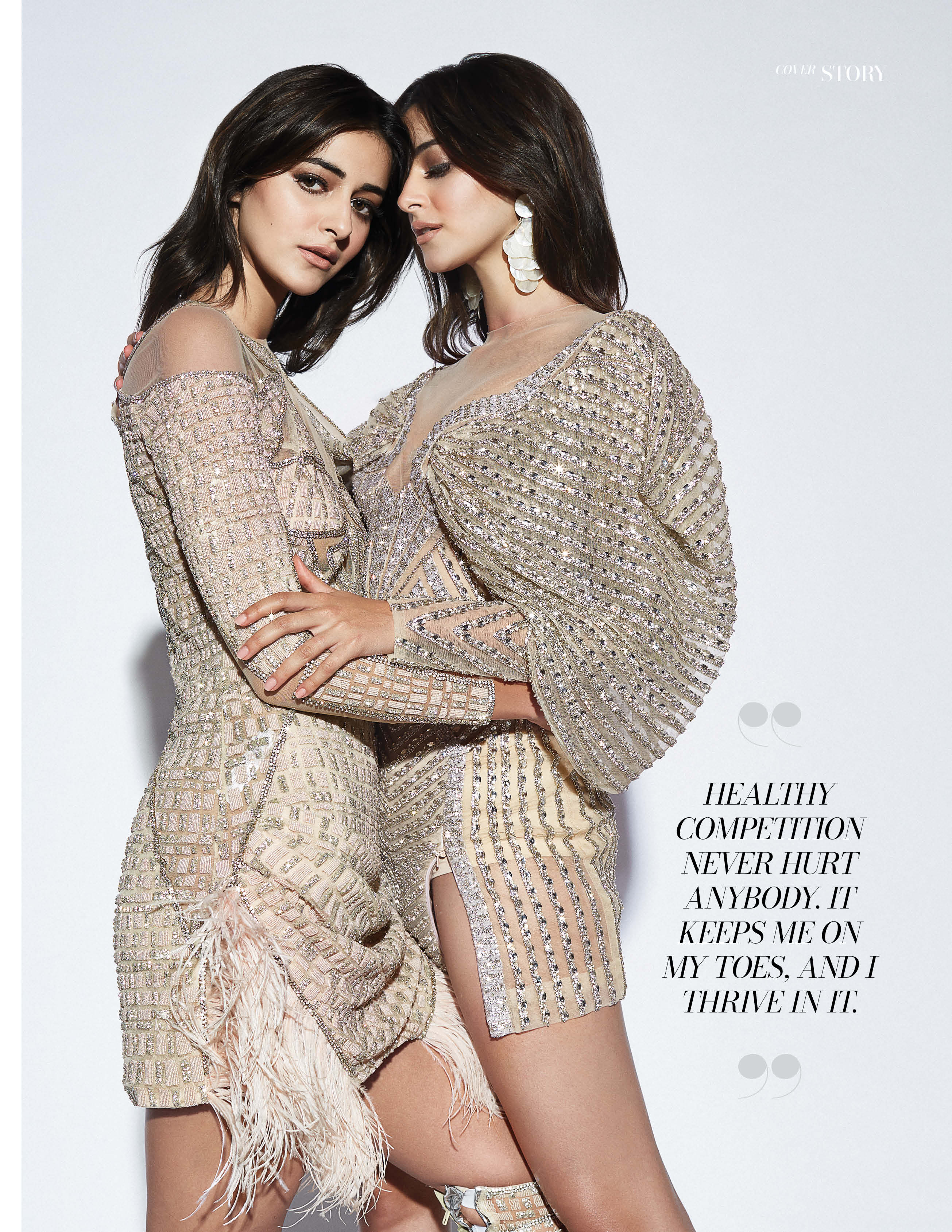 [Q] IF YOU WEREN'T AN ACTOR, WHAT WOULD YOU BE?
"I would still be on the quest to act and would be auditioning to become an actor. That said, I could have also been in college right now since I had enrolled in NYU and USC for a degree in Media and Communications."
[Q] AS A STAR KID, HAVE YOU EVER FELT YOU GREW UP ACCORDING TO SOMEONE'S STANDARDS AND EXPECTATIONS, UNINTENTIONALLY?
"I don't think so. My parents had never put that kind of pressure on me, even though I used to tell them that I want to be an actor from a young age. They were always patient and would encourage me to complete my studies first and then take all the time I needed to decide my career option. I was, anyhow, that kid who always knew what she was going to become when she grew up."
[Q] WHAT IS THE ONE THING YOU WOULD NEVER DO ONSCREEN EVEN IF YOU WERE OFFERED AN INSANE AMOUNT OF MONEY OR EQUIVALENT IN KIND?
"I don't think I will ever go completely nude. I will probably be too awkward and conscious of my body."
[Q] HOW MANY TIMES HAVE YOU HEARD THE SENTENCE 'IT WAS EASY FOR YOU' SINCE YOUR DEBUT? WHAT WAS NOT EASY?
"All the time! I always agree with the fact that it was easier for me than most people. I got the opportunity to meet Karan and eventually audition for 'Student of the Year 2'. I have never denied my privilege and have always accepted it. I have always wanted to be an actor, and I am not going to give up the chance to be one just because I am born into a family from the film industry. I am just grateful that people have accepted me and liked me in my films, and I hope they continue to like my performances. I am never going to shy away from the fact that I am my father's daughter.
I feel blessed to be in this position, but then there are always expectations when your father is an actor, and you have to live with the fact that you are constantly going to be compared to your dad's legacy. He has worked hard to build his name in this industry, and I take it upon me not to tarnish that in any way".
[Q] ARE THERE ANY ROLES YOU HAD REJECTED AND NOW REGRET DOING SO?
"No. My parents have asked me to be independent while choosing my roles because down the line, I should not look back and hold anyone else responsible, but myself, for accepting or rejecting any films. I am very new, and till now, I have taken all these decisions myself and thankfully haven't had any regrets yet."
[Q] HOW DO YOU PREPARE SO THAT YOU CAN BRING THE RIGHT AMOUNT OF REALISM AND EMOTION TO A SCENE?
"I am a newbie, and I am constantly learning the ropes of the trade. I spend a lot of time with the directors because I feel they have a clear idea of what exactly they want from a character. I believe in spending time with them and getting to know the character inside out, from what's going on in their mind to their mannerisms. I also like to be completely prepared with my lines. I used to mug up stuff in school, so learning my lines, naturally, became the easiest part."
[Q] HOW DO YOU PREPARE FOR A CRYING SCENE?
"That is the one thing I haven't been able to crack, and I really want to. I remember Shahrukh (Khan) sir, had once told me that most people tend to think about someone dying or being sick to evoke those tears, but one should actually think of the memories associated with that person who is dying instead of thinking they are dead. This was really interesting, and I try to do that. Even with crying, being in the moment, the vibe of the set, and how you are feeling that day really matters more than anything. You can rehearse for a crying scene, but it is the actual moment on the set which matters."
[Q] WHAT DO YOU LOOK FOR IN A DIRECTOR AND A SCRIPT, BESIDES A BIG NAME?
"I think I look for conviction more than anything else. This conviction is usually the first response I get during a script narration. I feel strongly for the enthusiasm, passion, and belief that a director shows in his script while narrating it. Maqbool sir, who is directing Khaali Peeli, narrated the entire script to me without even looking at it, which really amazed me for the sheer belief he had in his script."
[Q] WHAT WAS THE ONE THING YOUR PARENTS WARNED YOU ABOUT THE PROFESSION?
"They never really warned me about anything and most probably did not even need to because I have seen it all firsthand. However, the one thing that I was never prepared for was the amount of time that I wouldn't get to spend with my family and friends. I used to be a homebody, and I love spending time with my friends and family, but lately, I have not had sufficient time with them. I have also realized that nothing and nobody can prepare you for this."
[Q] SO, HOW DID YOU LEARN TO MANAGE IT?
"I try and balance it all. For example, even after this interview, I have a long schedule of shoots, but I am still going to go and spend some time with my friends. I try my best to constantly keep in touch with my friends and have my meals with my family. At the end of the day, spending time with my loved ones is important as it helps me to retain my sanity."
[Q] THE BIGGEST HIGHLIGHT OF YOUR CAREER SO FAR?
"It would be the day 'Student of the Year 2′ released. I was overjoyed with the fact that my first movie had actually released. Irrespective of the fate of the film, the day – 10th May 2019, was extraordinary for me. I had become an actor that day."
[Q] HOW DO YOU PERCEIVE COMPETITION IN YOUR FIELD? WHO DO YOU THINK IS YOUR BIGGEST COMPETITION?
"I think 'Tapasya' – my character from 'Pati Patni Aur Woh' is going to be my biggest competition. I really believe that my previous films and my roles are always going to be my biggest competition. It is always an onward journey of bettering myself. I like competition in general because it sets a benchmark and can be immensely motivating. Healthy competition never hurt anybody. It keeps me on my toes, and I thrive in it."
[Q] HOW DO YOU DEAL WITH YOUR VULNERABILITIES? DO YOU OFTEN PUT UP A STRONG-FRONT?
"I have inherited this thick skin from my dad. He often takes a joke on himself in good stride. Over time, I have realized that I don't want to put up a strong front. I make mistakes, and I want people to understand that I am young and I am only 21, and I learn from my mistakes. I have made so many mistakes already. I say the silliest of things in interviews, and I own it. It is not possible for me to know everything about everything. I am learning one step at a time. The important thing is just to be real and set an example for youngsters out there to keep it real."
[Q] HOW IS ANANYA WITH HER NEAR AND DEAR ONES?
"I am the same. I don't think I have changed that much. I love laughing, eating, watching movies, chilling, and just talking. I am a very talkative person, and I like constantly chatting with my friends over school memories and other things. I am the same as how I am in public and with my friends – very loud and talkative."
[Q] HAVE YOU EVER FOUND ANY OF YOUR FANS CUTE AND WANTED TO DATE THEM?
"I haven't gotten to know any of them, but some of them are very cute and good looking. I am very apprehensive about dating a fan because I don't have a way to know if they really like me as a person or as an actress. That said, I don't mind dating a fan. It will be perfect if I go to a place where nobody knows me because then I will know exactly what they like me for."
[Q] WHAT IS THE ONE THING SOMEONE HAS SAID TO YOU THAT HAS STUCK TO YOU EVER SINCE?
"That I have not changed as a person. I think that's very important for me because once you gain some amount of fame, it's easy to get carried away, with people treating you differently. My friend, whom I had met before I became an actor, met me after a year of my movie release, and he was like, 'you have not changed one bit.' Of course, I will keep evolving and be better at my craft, but I don't think I am ever going to change my core personality or forget my roots."
[Q] WHAT MORE SHOULD WE BE LOOKING OUT FOR FROM YOU IN 2020?
"Completely different stuff! I have 'Khaali Peeli' releasing which is completely different from what I have done before, and I am really excited about that."
FASHION QUESTIONS:
[Q] FASHION TO YOU IS?
"Fashion, to me, is about being chilled and comfortable in my own skin. I look the best when I am happy about what I am wearing. I know I don't look my best when I am uncomfortable, which even people can tell. For me, it is always about comfort."
[Q] WHAT IS YOUR FAVORITE HACK FOR THE RED CARPET?
"It's just to own it! For sure, you have to practice how you pose at home before you go. I think every outfit looks different the way you pose in it. So definitely practice your poses before you leave the house. I ask my mom, should I do this should I do that. I think you should definitely practice your poses because you never know how something will look in the red carpet."
[Q] HOW DO YOU DECIDE WHAT KIND OF LOOK WORKS FOR YOU? OR DO YOU RELIGIOUSLY SWEAR BY YOUR STYLIST'S CHOICE?
"My stylist Sanjay Kumar (@shnoy) and Ami Patel are very much in tune with how I am already. We have a level of understanding, and they know what I like and what I don't like. At the end of the day, it's a team decision."
[Q] WHAT IS YOUR FAVORITE FASHION TREND?
"I like athleisure fashion and a lot of oversized stuff."
[Q] WHAT ARE YOUR WARDROBE STAPLES?
"A great pair of ripped jeans, a pair of super ripped jeans, a pair of super-short shorts – are some of the must-haves. I love teaming up shorts with oversized sweatshirts. I also love t-shirts and sweatshirts with slogans or something written on them. "
[Q] WHAT'S THAT ONE FASHION TREND YOU WOULD DARE NOT BE SEEN IN?
"I used to say that I will never wear latex, but I wore it on New Year's, so I think my new fashion mantra is to try everything at least once. Never say never! That said, I don't think I will ever wear fur because it's animal cruelty."
[Q] WHAT ARE SOME ITEMS THAT ARE TOTALLY WORTH THE SPLURGE?
"For me, it's definitely like a nice pair of sneakers. I am more of a sneakers person than a heels person. I'm also into those massive tote bags."
[Q] WHO, ACCORDING TO YOU, ARE THE BEST-DRESSED PEOPLE IN THE SHOWBIZ?
"Karan Johar. He is extremely experimental and comfortable in what he is wearing. He tries everything and he has such statement iconic pieces."
[Q] WHO IS THE ONE CELEBRITY WHOSE WARDROBE YOU WOULD LIKE TO STEAL?
"Karan (Johar), of course! I always want to steal his wardrobe and I keep saying this."
[Q] ARE YOU A CLOSET BUILDER OR AN EDITOR?
"I am a big hoarder. I will even keep things that I will never wear. I always think about what if I throw something away, and then I feel like wearing it, which is how I end up hoarding a lot of stuff. "
[Q] WHAT, ACCORDING TO YOU, IS A NO-BRAINER OUTFIT?
"A crop top with jeans and a nice pair of sneakers."
[Q] PRINTS OR SOLIDS?
"Prints! I am my dad's daughter and Chunky Panday is all about prints, so prints for sure."
Credits-
PHOTOGRAPHY – ARJUN MARK
STYLING – AMI PATEL
MAKE-UP – ANIL
JEWELLERY – OUTHOUSE JEWELLERY, BEG BORROW STEAL STUDIO, THE RED BOX, THE SOURCE
SHOES – JIMMY CHOO, BEG BORROW STEAL STUDIO, PUBLIC DESIRE
HAIR – AKGUN MANISALI
CLOTHING – FALGUNI SHANE PEACOCK