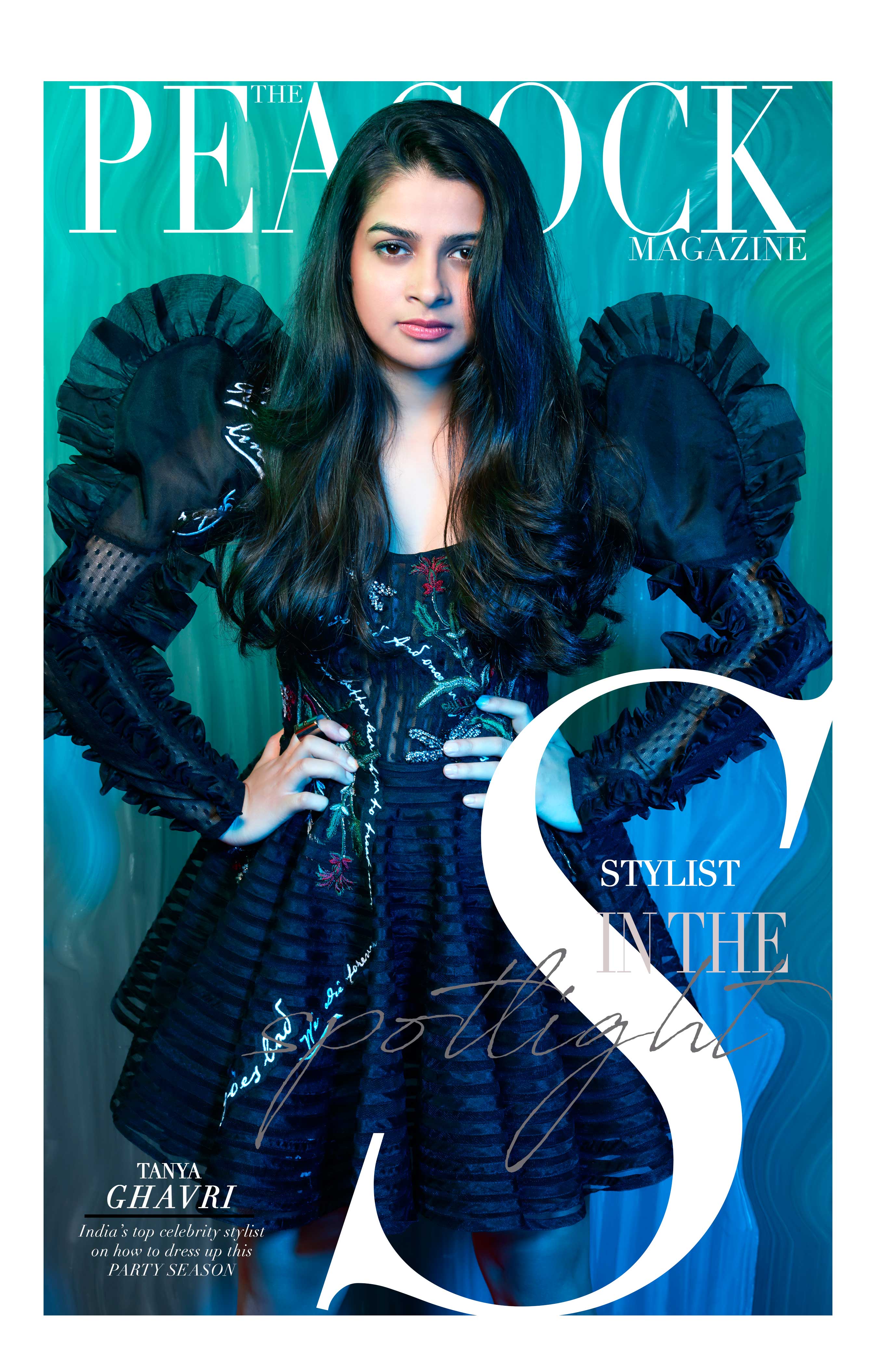 1. WHAT KIND OF DRESSES/ GOWNS WOULD YOU SUGGEST FOR DIFFERENT BODY TYPES?`
"For an hourglass body- a 50's style dress, a Petite body- A-line or column dresses, broad shoulder – no high necks more open v-necklines and for plus sizes- a chic easy non-bodycon shift dresses."
2. WHAT ARE SOME COLOURS THAT ONE SHOULD CHECK OUT THIS SEASON?
"Hues of greys , metallics and jewel tones."
3. WHAT ARE SOME COOL NEW WAYS TO ACCESSORISE YOUR OUTFIT?
"Add on collars."
4. WHAT MAKEUP/ HAIR TREND WOULD YOU RECOMMEND FOR THE UPCOMING PARTY SEASON ?
"I love the top knot! It easily translates from day to night. I also love the half top knot, but done in a shabby chic way!"
5. WHAT IS THAT ONE RULE YOU ALWAYS FOLLOW WHILE STYLING CELEBRITIES?
"Always dress a celebrity for their personality. Don't style them to prove your own styling abilities.Always look out for pieces that will actually suit them."
6. WHAT IS YOUR MOST MEMORABLE RED CARPET LOOK FOR A CELEBRITY?
"Kareena Kapoor at IIFA in the black Armani gown."
7. WHAT IS THAT ONE LOOK YOU STYLED BUT WEREN'T PARTICULARLY HAPPY ABOUT?
"Lots!!! I'm very critical of my own work. So when I look at a few looks I have done a few years ago, I feel- "what was I thinking"!"
8. WHICH CELEBRITY DO YOU LOVE WORKING WITH?
"Kareena Kapoor , Shraddha Kapoor and Jacqueline Fernandes. Also, all of them are my friends so it is always super fun!"
9. CAN YOU SHARE ANY FUNNY/ CRAZY/ MEMORABLE STYLING EXPERIENCE?
"I style Freida Pinto. I live in bombay and she lives in LA. It is not exactly the ideal styling situation so it's been crazy sometimes and funny mostly but we have fun with it ! We enjoy the madness!"
10. TIPS FOR LOOKING STYLISH IN A BUDGET?
"Do high-street everything ! I love it ! And you can look super stylish if you just know what to pick up.Picking up high-street separates and then mixing and matching them with some gorgeous vintage/ flat market pieces can make for some striking looks."
11.BAGS OR SHOES?
Bags
12.FEATHER OR FUR?
"Neither but if I have to choose then fur."
13.LEATHER OR DENIM?
Denim