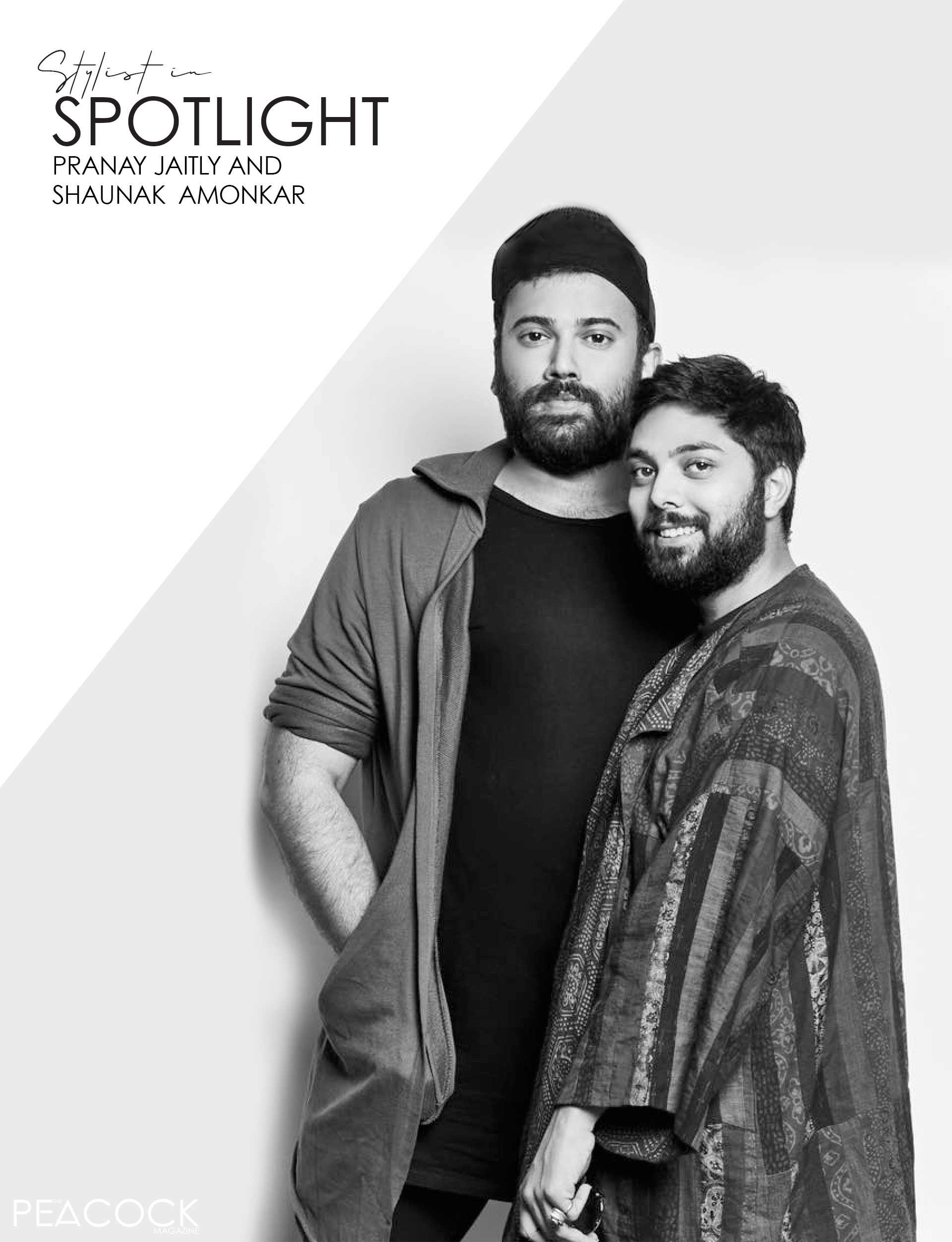 STYLIST IN SPOTLIGHT: SHOUNAK AMONKAR & PRANAY JAITLY
1) DESCRIBE YOUR STYLE IN 3 WORDS?
"Elegance with an edge, Post Modern, Urbane".

2) MINIMALISM OR MAXIMALISM ?
"maximalism".

3) WHAT IS NEXT ON YOUR PURCHASE LIST?
"Dior Oblique Canvas Tote"

4) WHICH CELEBRITY WOULD YOU LOVE TO WORK WITH?
"Deepika Padukone".

5) FAVOURITE TREND RIGHT NOW?
"Ruching & Ruffles".

6) GO- TO DAYTIME/ EVENING LOOKS?
"High Fashion Athleisure"

7) A CELEBRITY WHO'S WARDROBE YOU WOULD LOVE TO STEAL?
"Rekha".

8) HEELS OR SNEAKERS?
"Heels"

9) WHAT DOES FASHION MEAN TO YOU, IN ONE WORD?
"Love".

10) WHICH MOVIE CHARACTER'S STYLE WOULD YOU LOVE TO ADOPT?
"Scarlet O'Hara".