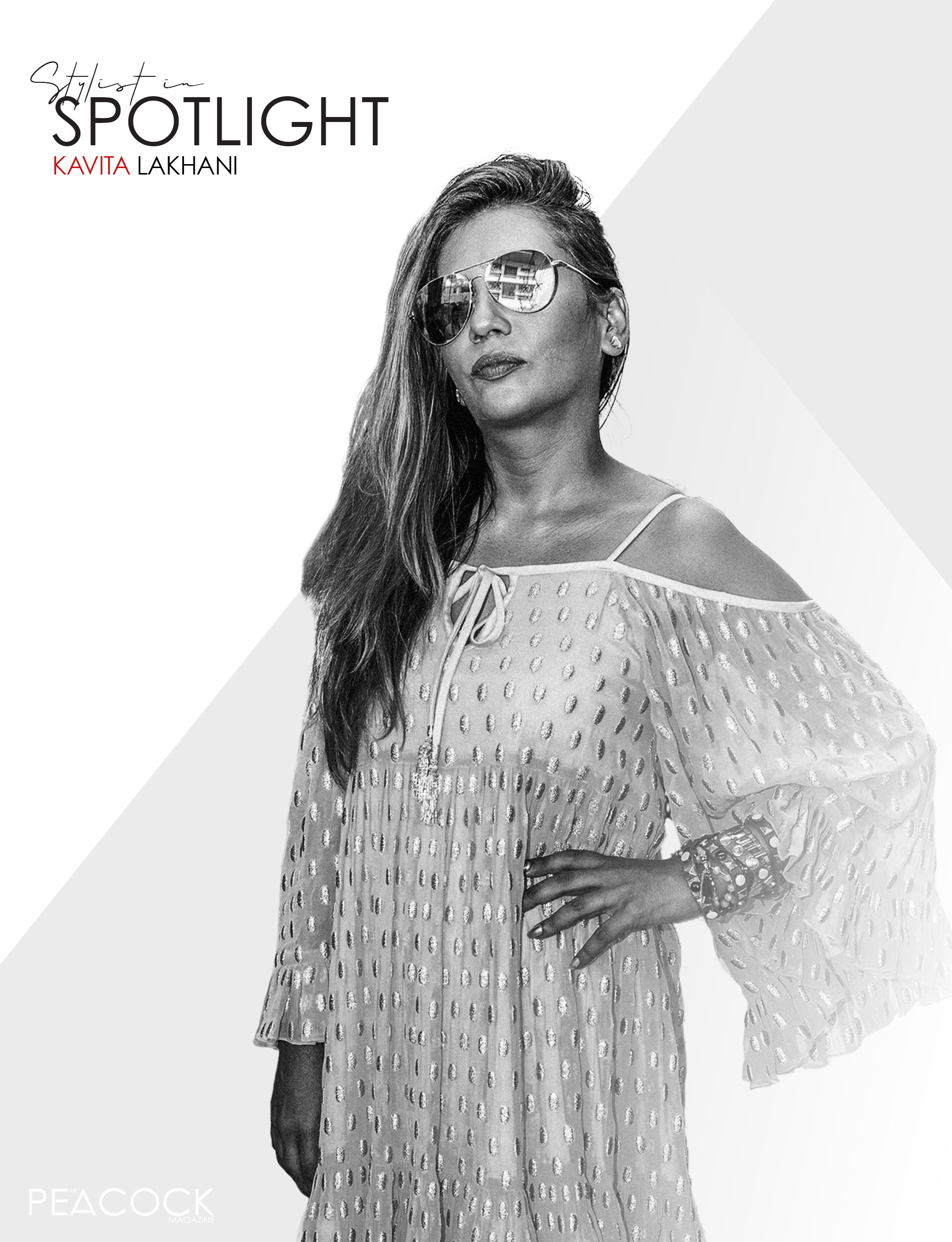 Kavita Lakhani, the fashion editor of Brides Today; is also a luxury fashion consultant. She manages to blend elements of individual personalities while curating sartorial looks for them, which makes her one of the most, sought after stylist in the business. Apart from styling for covers, Lakhani has also styled celebrities for fashion campaigns, advertisement and magazine editorials which depict her versatility when it comes to fashion. She experiments with their looks by adding bold colours, prints and textures, upping their wardrobe game and elevating their style statement. In a conversation with The Peacock Magazine, Kavita talks about the trends she loves in 2019 and a celebrity wardrobe she would love to steal.
1) DESCRIBE YOUR STYLE IN 3 WORDS?
"I don't need three words I need only one Sexy. (I can make tracksuit look sexy)".

2) MINIMALISM OR MAXIMALISM ?
"Maximalism (I'd rather be bold and unapologetic for being overdressed than being under-dressed)".

3) WHAT IS NEXT ON YOUR PURCHASE LIST?
"The next FSP magazine"

4) WHICH CELEBRITY WOULD YOU LOVE TO WORK WITH?
"Kendal Jenner (She can carry out from old vintage Hollywood glam to punk rock with the same amount of ease)".

5) FAVOURITE TREND RIGHT NOW?
"The sunshine shades, the ruching, the bows, and the one shoulder and colour, all in one outfit created by Ellie Saab".

6) GO- TO DAYTIME/ EVENING LOOKS?
"Day time denim white T or white shirt with heels and a statement necklace and ring. Also, evening look anything chic, glam and sexy looks good with a bronzed sunkissed skin tone"

7) A CELEBRITY WHO'S WARDROBE YOU WOULD LOVE TO STEAL?
"Bella Hadid".

8) HEELS OR SNEAKERS?
"I can run in heels but I don't think that I have ever tried to run in sneakers."

9) WHAT DOES FASHION MEAN TO YOU, IN ONE WORD?
"Reinvention, Vintage will remain Vintage but it comes back in a new form".

10) WHICH MOVIE CHARACTER'S STYLE WOULD YOU LOVE TO ADOPT?
"Audrey Hepburn from Breakfast at Tiffany's".