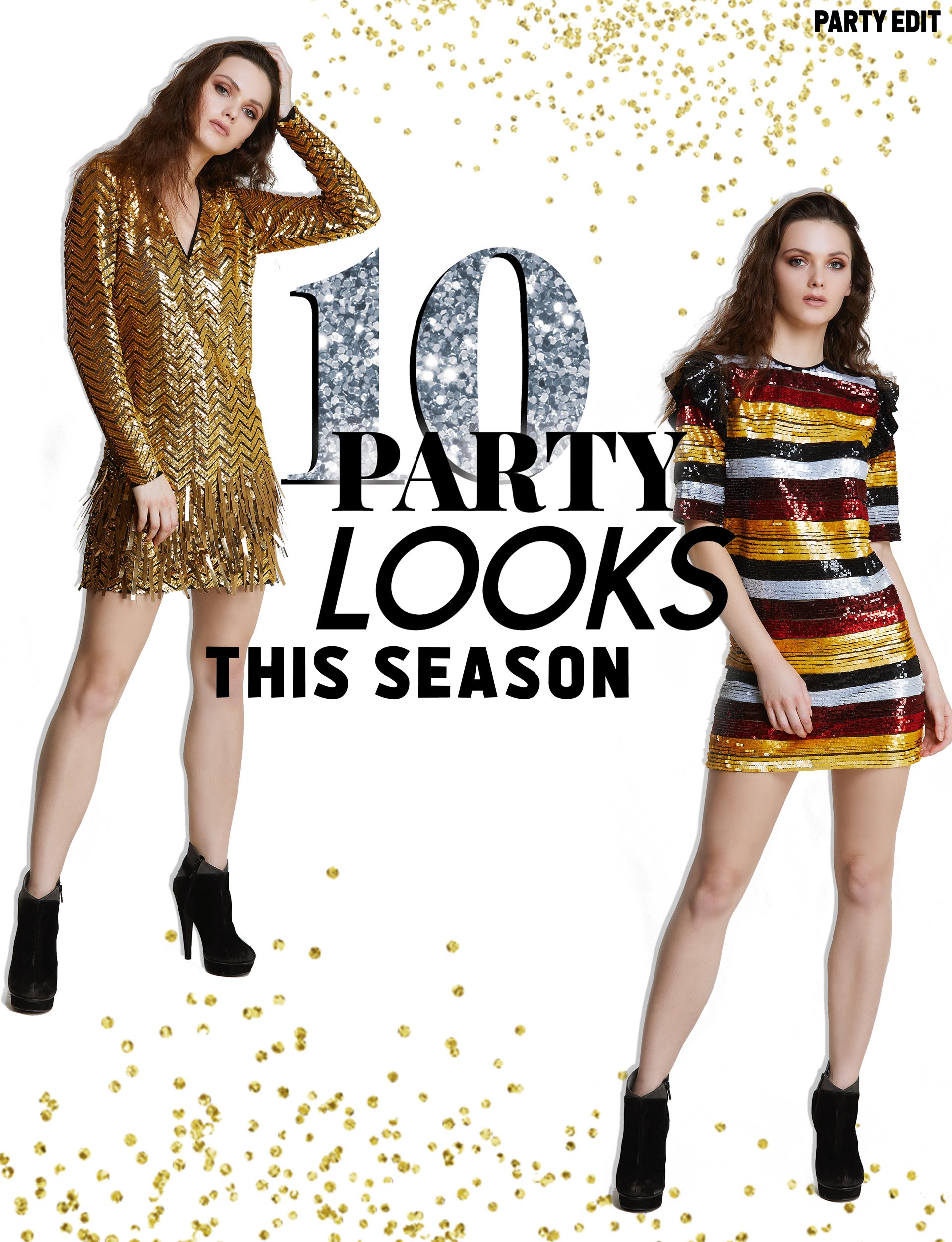 STATEMENT PARTY DRESSES FOR THIS SEASON
As we count down towards the New Year, the festive and party season is officially on the brink. With multiple events, parties, and formal gatherings marked on your calendar, you will need a glamourized update to elevate your wardrobe. Nothing speaks party better than a shimmering or embroidered mini number; a perfectly fitted little dress can be a complete head turner. It is the time of the year when you can let loose, and flaunt them long legs you've been working on all year. The perfect excuse to go all extra with the ensemble and the glam as the holiday/party season is all about putting your best foot forward, without fearing to look OTT.
The key ingredients to the right party dress is to include a bold colour, precise embellishments and the perfect cut which is part edgy and part comfortable. Adding a bit of surface ornamentation to your regular dress amps up the sensuality and makes it look striking. Similarly, intricately embroidered dresses possess a classic, old-school charm, making it bold and feminine. Label Falguni Shane Peacock has been championing the art of creating ostentatious and edgy garments; their unique sensibility about glamour effortlessly translates into all their couture and prêt ensembles. For the latest edition this season, their enviable collection of sparkling sequined and embroidered dresses ranged from sheath, bodycon, shirt, slip, and flared dresses. The palettes for these dresses portray a wild mix of metallic hues with bright shades like crimson, turquoise, gold and pops of pink. Here's a wide mix of soiree-ready outfits for you to pick from.