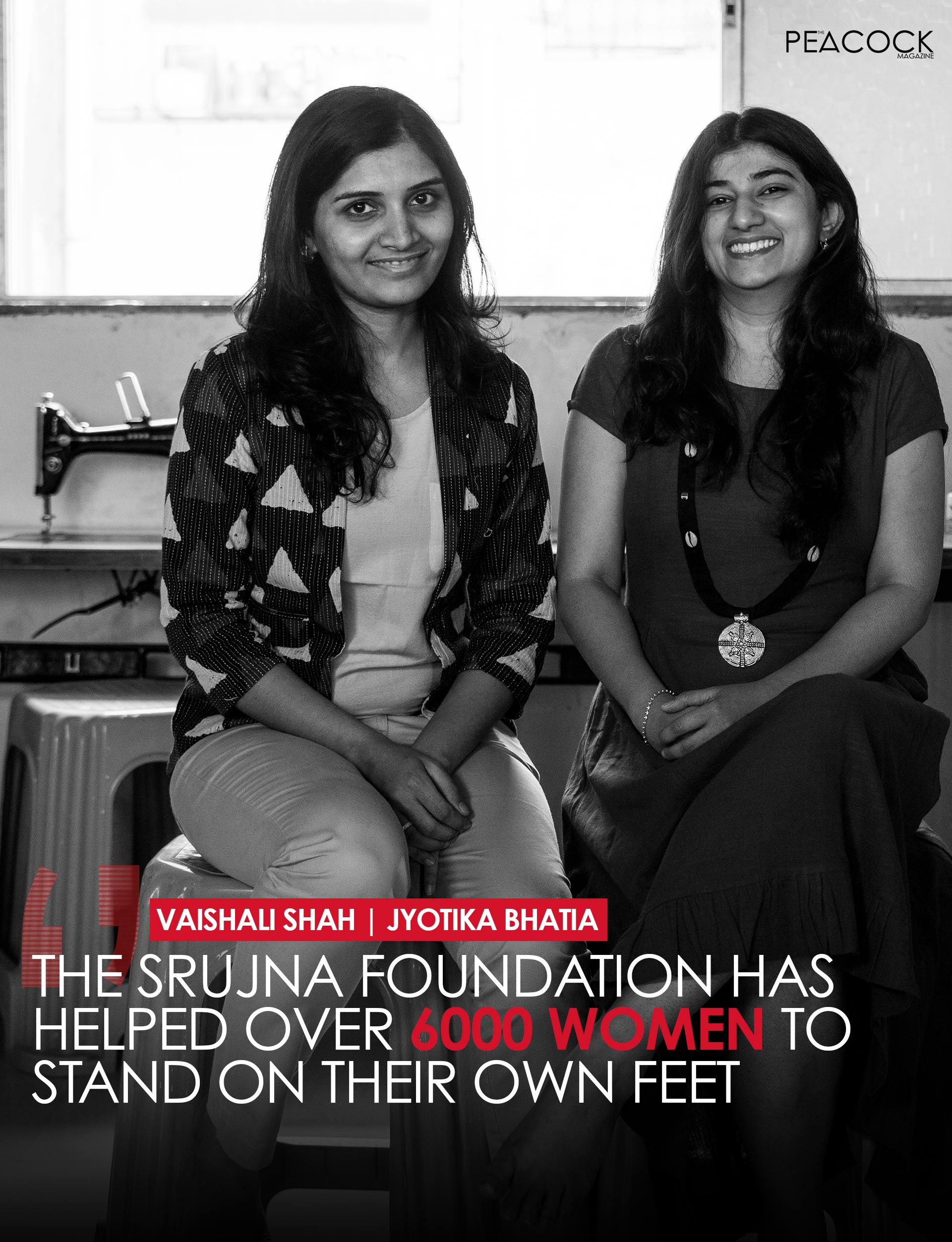 The Srujna foundation has helped over 6000 women to stand on their own feet, by providing them with employment and helping them acquire the skill set for the job. The Srujna charitable trust was established in 2011 by Jyotika and Vaishali as a non-profitable organization for women. The duo had a vision about enabling underprivileged women and providing them with the required resources, which will aid their financial independence. They teach women the skills that will help them score a job, while also helping them with market connections to get continuous opportunities by referring them to various clients. Apart from being their guiding light, members of Srujna also believe in over-all mentorship and continuous progress of these women. In a repartee with The Peacock Magazine, they talk about issues subjecting unequal wages, opportunities and the difference in the hierarchy of success for men and women.
[Q] WHAT IS WOMEN EMPOWERMENT TO YOU?
"According to me, women empowerment is the ability of a woman to live a fully self-expressed and meaningful life."
[Q] WHAT MEASURES CAN BE TAKEN TO EMPOWER WOMEN?
"Inclusion in the work opportunities would be the first step because when women can control finances, they can control their own destiny.
Many women are not paid equal wages, not offered the same jobs, and also differentiated at leadership positions. This needs to stop."
[Q] WHAT MADE YOU PICK THE CAUSE YOU WORK FOR?
"I have a daughter – and I am creating a better world for her!."
[Q] AS A PART OF SOCIETY, WHAT ARE THE CHANGES DO YOU WANT TO SEE FOR THE BETTERMENT OF WOMEN?
"Domestic responsibility needs to be an equal responsibility of both the genders. Women spend most of their productive hours on unpaid domestic work, which needs to change."
[Q] IS THE PATRIARCHAL DOMINANCE IN SOCIETY FINALLY COMING TO AN END?
"The optimistic me would like to believe so, but the realistic me thinks there is still a long way to go."