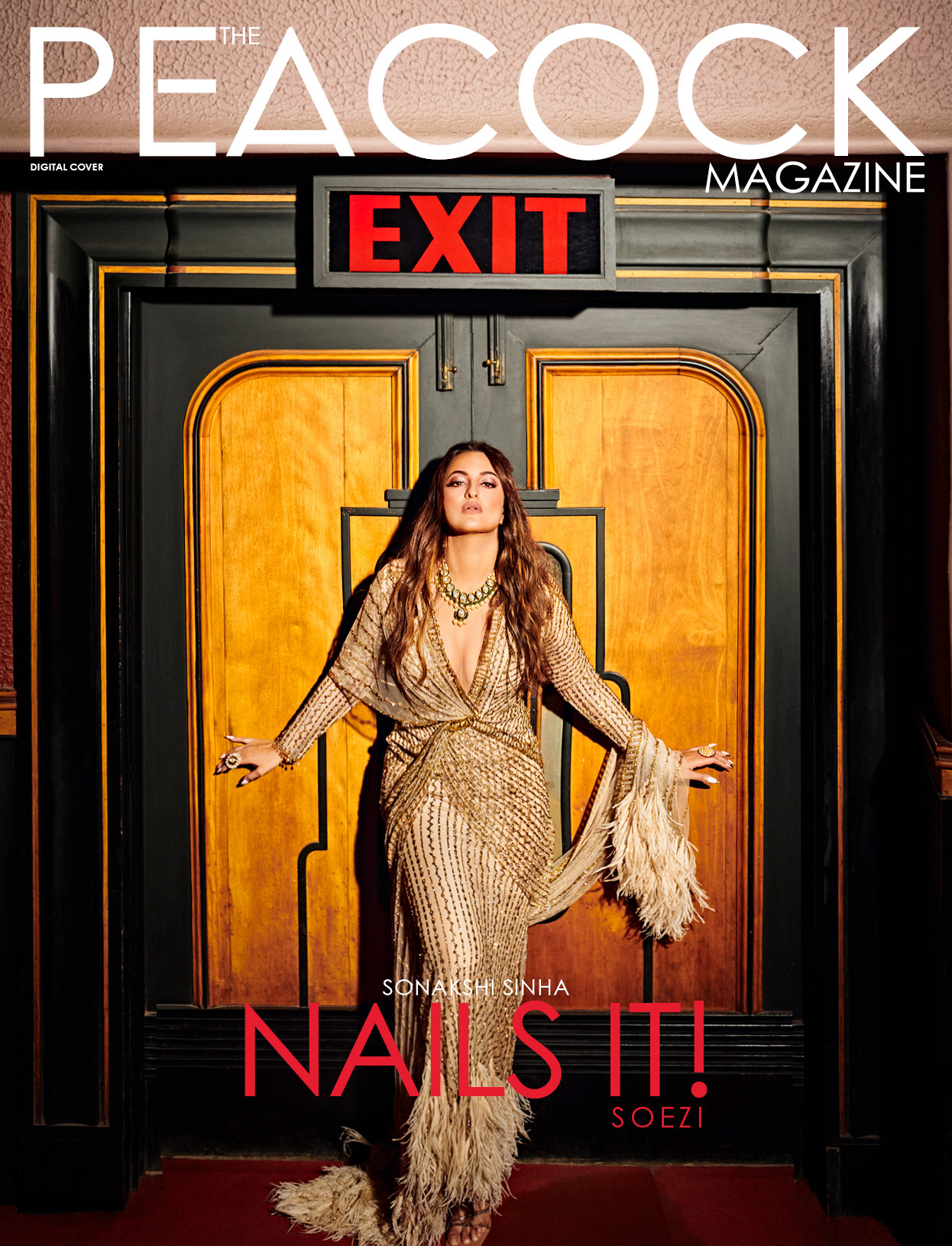 CREDITS –
PHOTOGRAPHER – VAISHNAV PRAVEEN OF THE HOUSE OF PIXELS
STYLIST – MOHIT RAI
ASSISTED BY – RUCHI KRISHNAN OF TEAM MR STYLES
MAKEUP – HEEMA DATTANI
HAIRSTYLIST – MADHURI NAKHALE
ACCESSORIES – SAWANSUKHA JEWELLERS
NAILS – SOEZI
SHOES – STEVE MADDEN
SONAKSHI'S MEDIA CONSULTANT – UNIVERSAL COMMUNICATIONS
WARDROBE – FALGUNI SHANE PEACOCK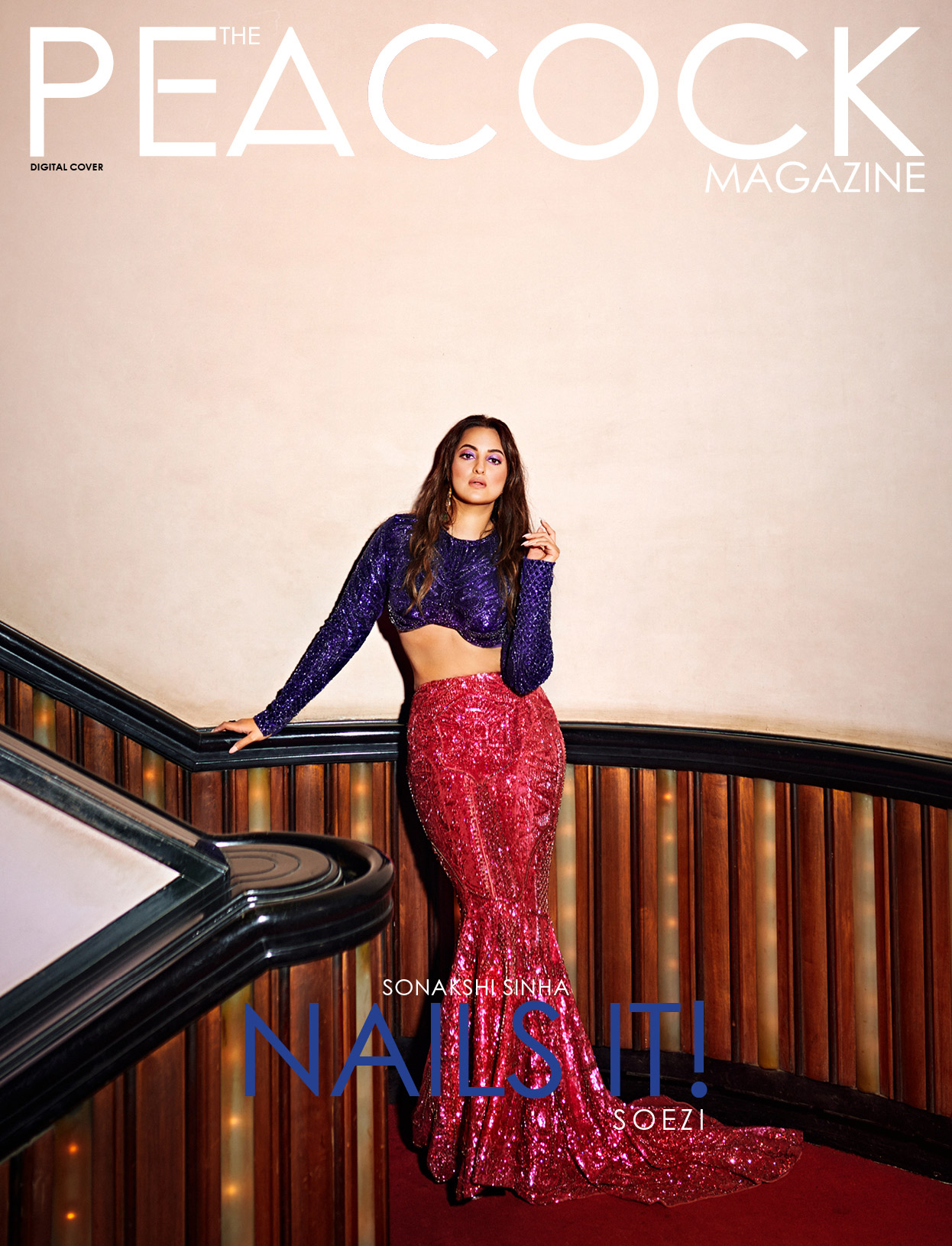 She's smart, she is savvy and she strikes with every move that she makes. She's Sonakshi Sinha.

Born to parents who are legendary actors, Sonakshi Sinha got a whiff of what the star-studded life looks like from early on. But the concept of being born with a silver spoon or even a platter was not something that made it to her dictionary. From the time she harboured the big Bollywood dream, Sinha was determined to make a mark for herself and by herself with her acting prowess. Her debut film was enough to tell us that she is here to dazzle the audience with her stellar performances and everything that she does.
So, when this acting sensation decides to spread her wings entrepreneurially, she didn't want to settle for being just the face of a brand. She wanted to be involved, she wanted to do the handwork and the challenges that came along with building a brand, and she wanted to be a part of and celebrate every little success like it was her own. Not the one to compromise or do things half-heartedly, Sinha decided to wait till the perfect opportunity came her way. And when it did, she made it seem like it was all 'so easy.' The actor, along with her business partner, launched their first line of press-on nails 'Soezi' with a view of making every nail art enthusiasts' life easy. Sonakshi as an entrepreneur is zealous, committed and tirelessly working towards making beauty accessible.
Currently enjoying her new role as an entrepreneur, Sinha gets candid about her brand 'Soezi' and the journey with the brand to date. She also acquaints us with the inception of the idea, the work process and the impeccable all-women team that strives to bring the most beautiful press-on nails for those who like to stay fashion-forward. Read on…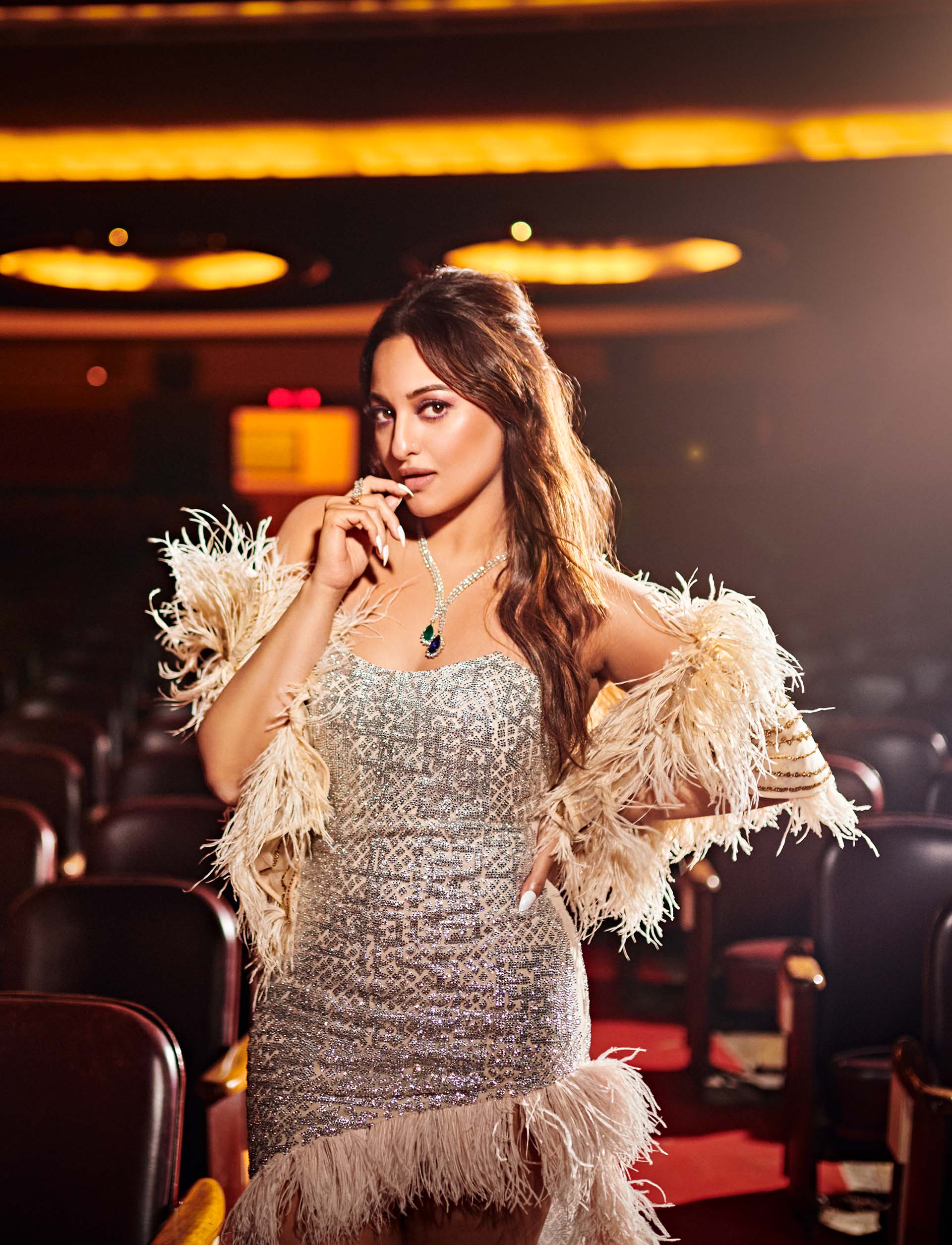 [Q] What made you go for a press-on nail brand as your first entrepreneurial stint?
I always wanted to have a business and brand of my own, but not something I would be half-heartedly involved in. I had a lot of opportunities and was approached by people who wanted me to be the face of their brand but wanted to do all the work on their own. This kind of proposition was not for me. The idea that got me keen was when my current business partner Srishti Raai approached me for the press-on nails. I jumped at this opportunity, as it interests me and I use it in my profession daily. As a woman, it really appealed to me and sounded enterprising. As a widely-known fact, a lot of people like getting their nails done and using beauty products such as these.
[Q] Tell us about your partner? How do you two go about working on any product line?
My business partner Srishti Raai is a lawyer with a family background in business and the entire journey with her while formulating the brand 'Soezi' has been extremely personal to both of us. She has been working with me and my brothers on 'House of Creativity,' as well. As for 'SOEZI,' we have been testing and trying the products for more than a year and a half to get a perfect result so that we can launch it in the market. I can assure you that women will really appreciate the product as it will save their time and money.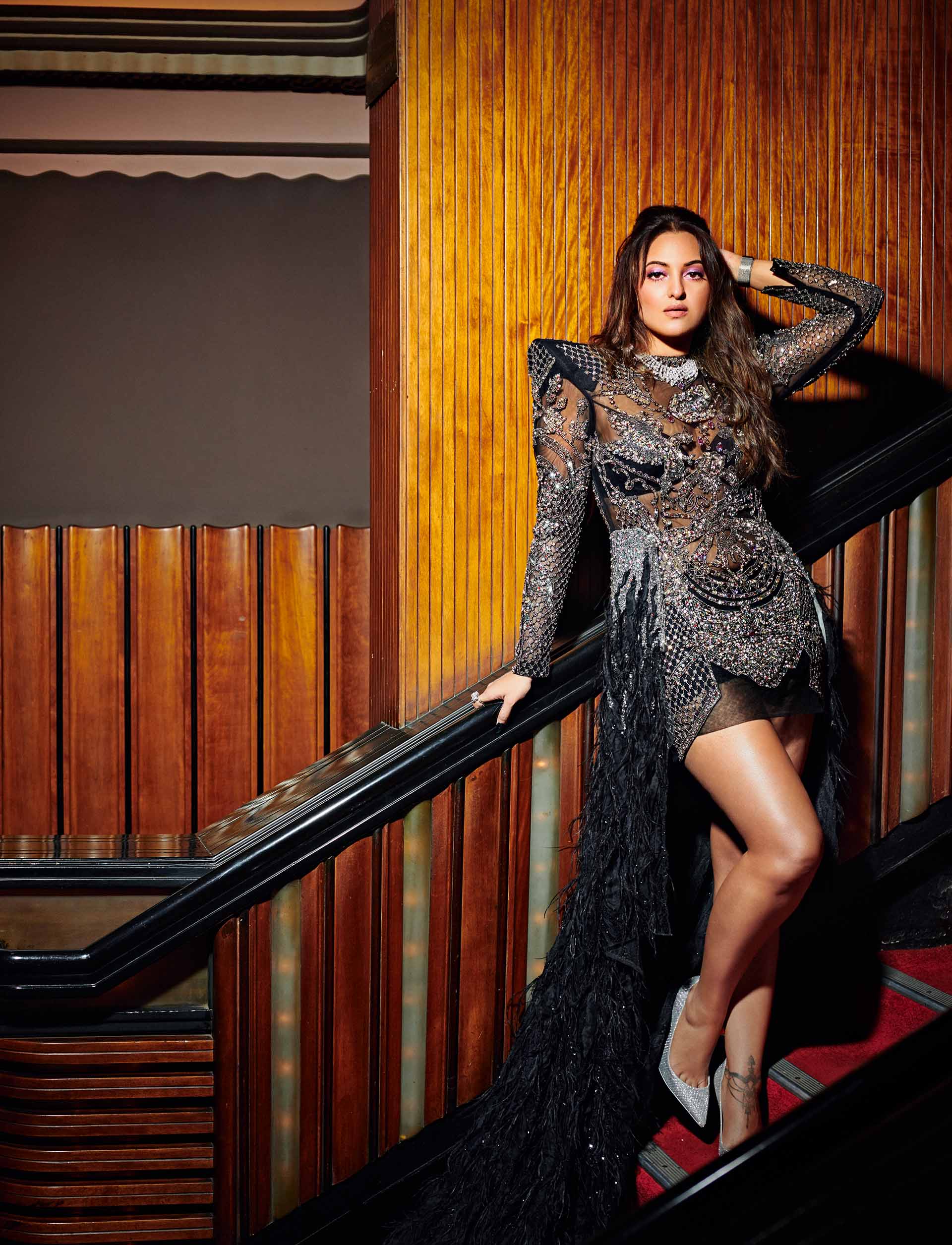 [Q] Your idea behind naming it 'Soezi'?
The story behind the name of the brand goes like this—When we were brainstorming on the names for the brand, I was sure I wanted it to start with the letter 'S' as both our names begin with the same alphabet. We started listing the plus points of the brand and realized that the nails are so easy to put on and take off. It is also so easy on your pocket, time, as well as patience. Hence the name 'Soezi' ended up being an apt match.
[Q] How do you go about deciding which products should be launched first and which ones later? Describe the process behind creating a particular set of nails.
A lot of research and development goes into selecting the best colours, designs, and the latest trends to see what's working and what's not, and what girls and women are really into at the moment. That's how we make selections. It is a process of seeing what we have in our collection right now and going through millions of designs to choose what we want to include in our collection.
But we are very proud because ours is a completely women-led company and our workforce comprises only women. We also have some extremely talented nail artists on board. We are very proud of the fact that our workplace involves and employs all these women.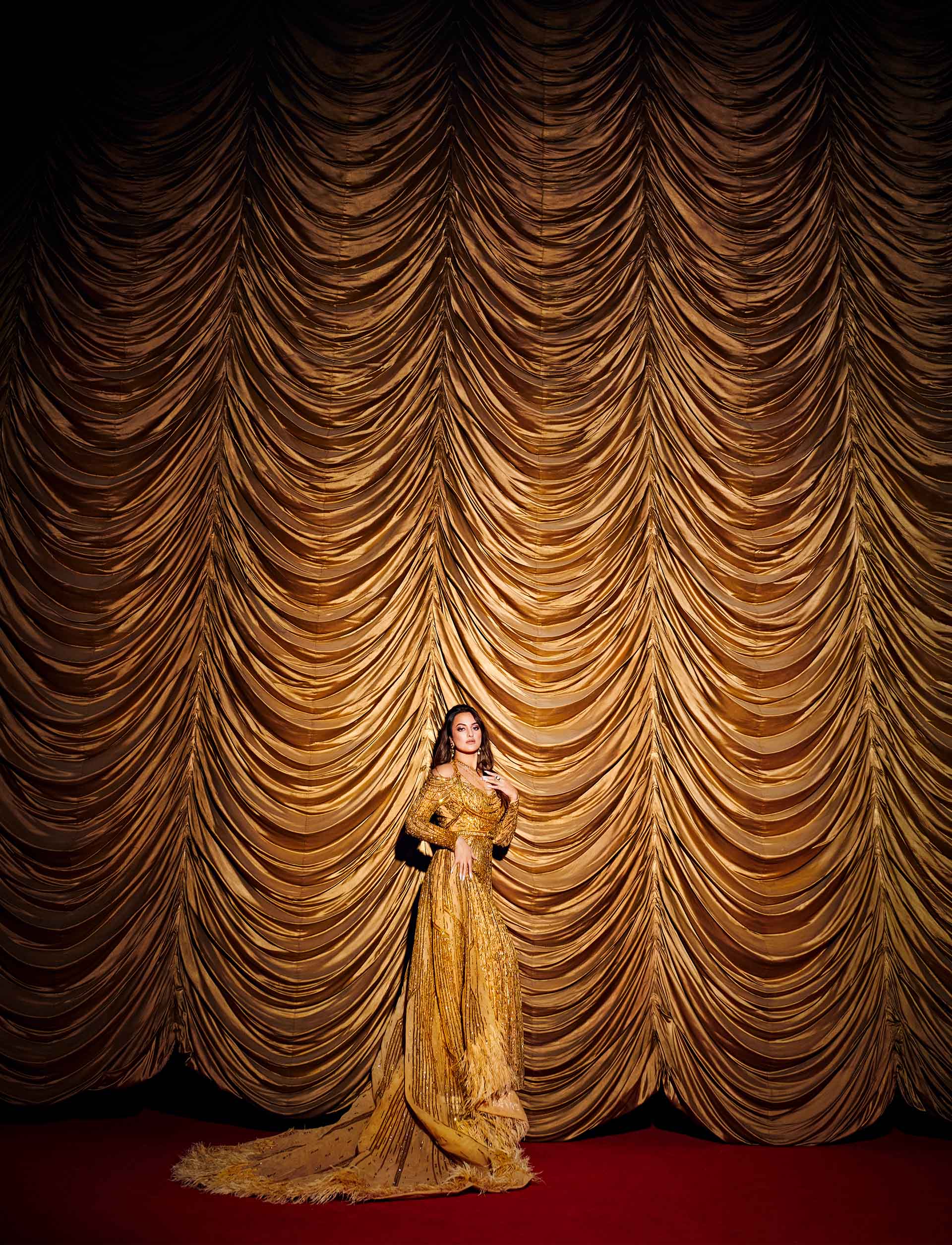 [Q] How do you decide on the shades and naming them?
I am the one who is usually responsible for the names of the nails. I feel it comes naturally to me the moment I see the set. I like to maintain a mix of Hindi and English names because as a brand we want to cater to everyone. We try to keep the names fun and quirky, as that makes them memorable and easy to remember.
[Q] Where can one buy their 'Soezi' fix?
We have our website www.soezi.in, where you can choose and buy from lots and lots of press-on nail designs that we've got for you.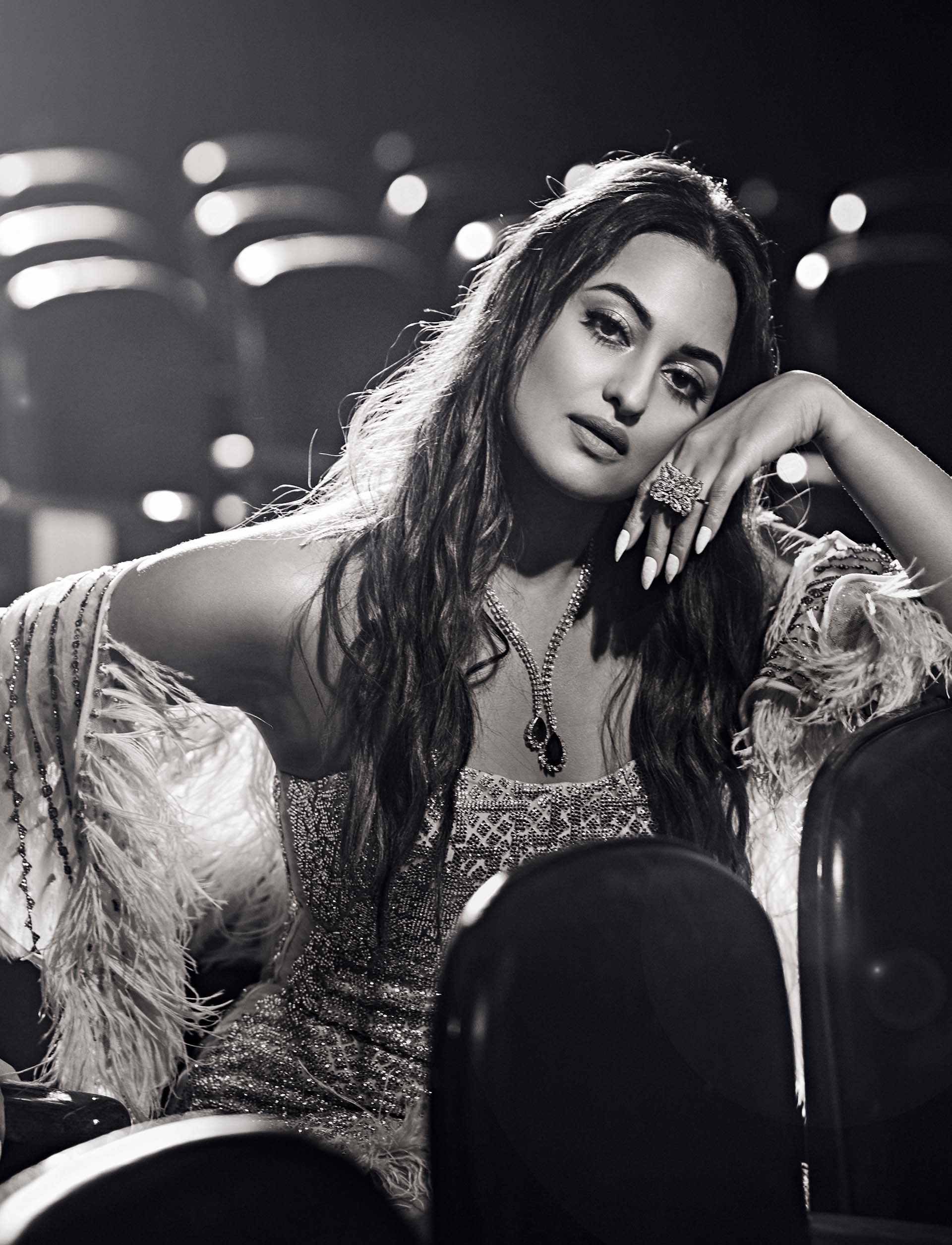 [Q] What are your future plans for the brand?
Our motto is to make beauty accessible and easy for people. We are developing a few other products as well, which will resonate with the motto. The products need to fit the criteria of making beauty and glamour accessible and very do-it-yourself.