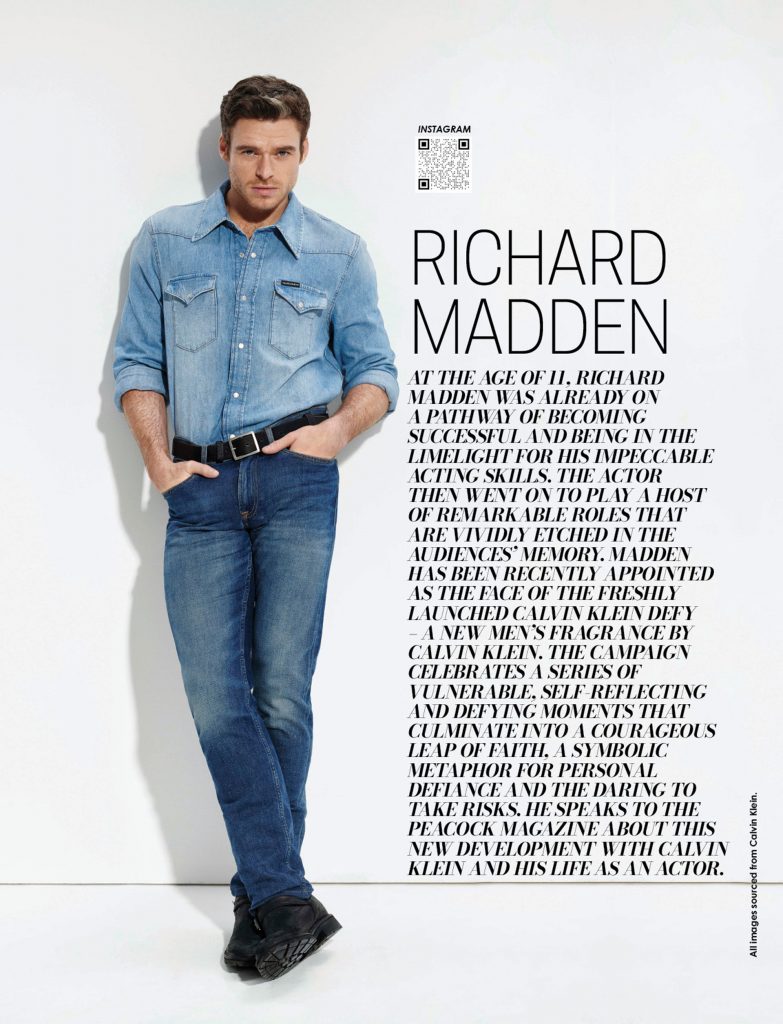 CREDITS: All images sourced from Calvin Klein
At the age of 11, Richard Madden was already on a pathway of becoming successful and being in the limelight for his impeccable acting skills. The actor then went on to play a host of remarkable roles that are vividly etched in the audiences' memory. Madden has been recently appointed as the face of the freshly launched Calvin Klein Defy — a new men's fragrance by Calvin Klein. The campaign celebrates a series of vulnerable, self-reflecting and defying moments that culminate into a courageous leap of faith, a symbolic metaphor for personal defiance and the daring to take risks. He speaks to The Peacock Magazine about this new development with Calvin Klein and his life as an actor.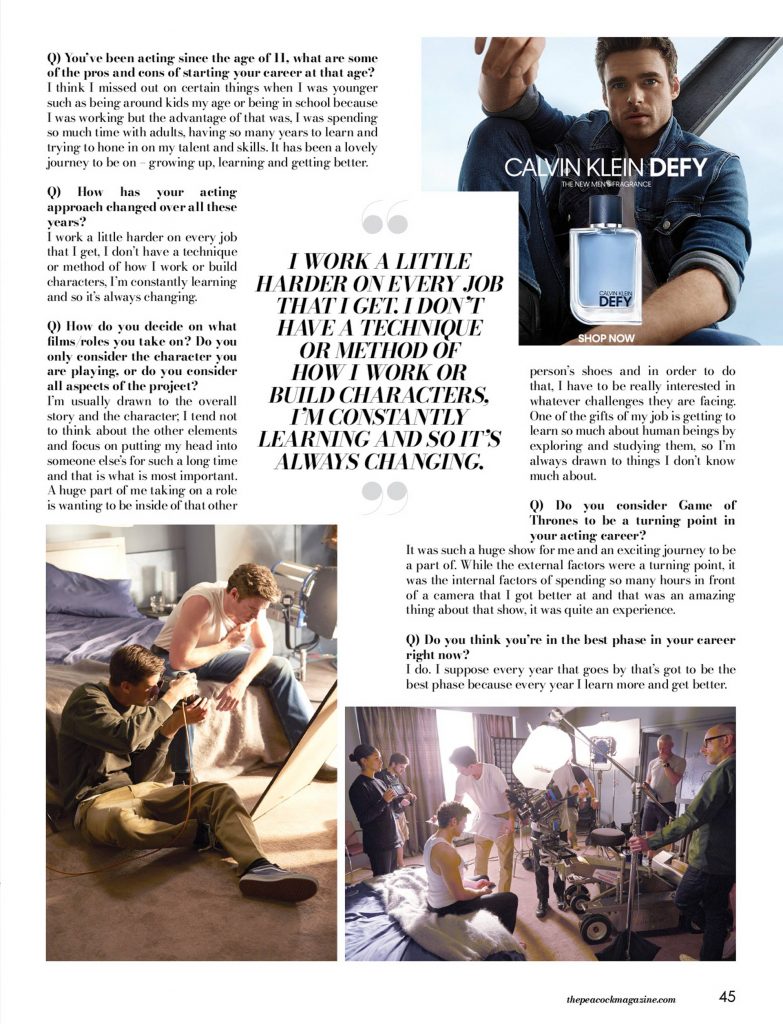 [Q] You've been acting since the age of 11, what are some of the pros and cons of starting your career at that age?
I think I missed out on certain things when I was younger such as being around kids my age or being in school because I was working but the advantage of that was, I was spending so much time with adults, having so many years to learn and trying to hone in on my talent and skills. It has been a lovely journey to be on — growing up, learning and getting better.
[Q] How has your acting approach changed over all these years?
I work a little harder on every job that I get, I don't have a technique or method of how I work or build characters, I'm constantly learning and so it's always changing.
[Q] How do you decide on what films/roles you take on? Do you only consider the character you are playing, or do you consider all aspects of the project?
I'm usually drawn to the overall story and the character; I tend not to think about the other elements and focus on putting my head into someone else's for such a long time and that is what is most important. A huge part of me taking on a role is wanting to be inside of that other person's shoes and in order to do that, I have to be really interested in whatever challenges they are facing. One of the gifts of my job is getting to learn so much about human beings by exploring and studying them, so I'm always drawn to things I don't know much about.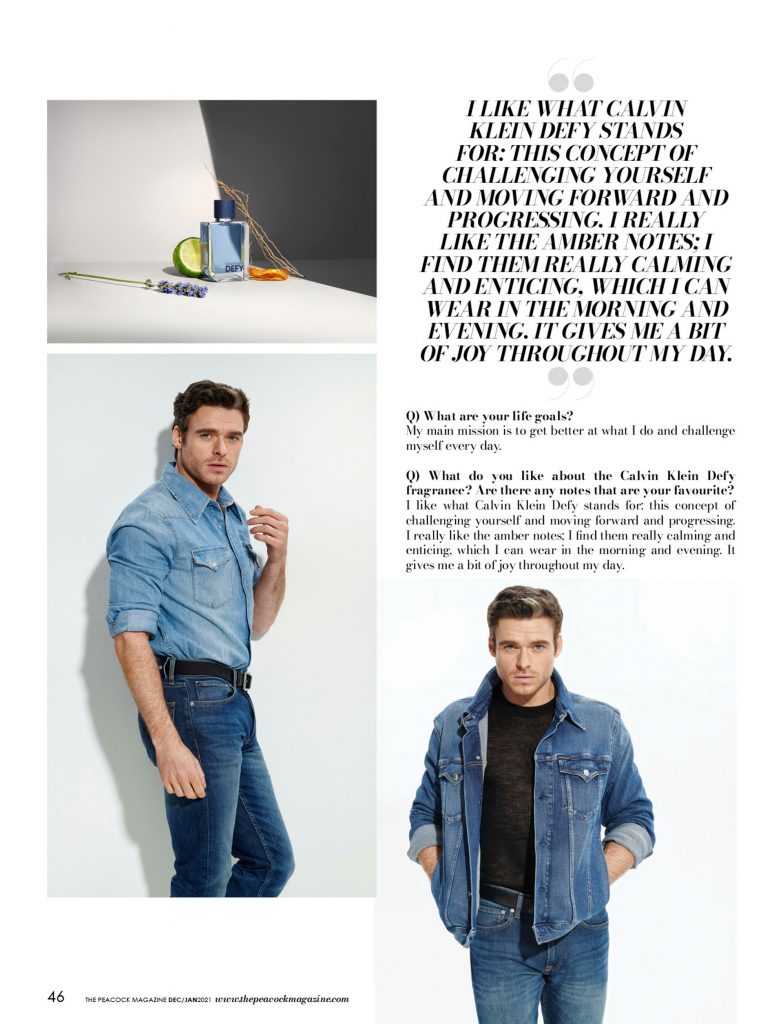 [Q] Do you consider Game of Thrones to be a turning point in your acting career?
It was such a huge show for me and an exciting journey to be a part of. While the external factors were a turning point, it was the internal factors of spending so many hours in front of a camera that I got better at and that was an amazing thing about that show, it was quite an experience.
[Q] Do you think you're in the best phase in your career right now?
I do. I suppose every year that goes by that's got to be the best phase because every year I learn more and get better.
[Q] What are your life goals?
My main mission is to get better at what I do and challenge myself every day.
[Q] What do you like about the Calvin Klein Defy fragrance? Are there any notes that are your favourite?
I like what Calvin Klein Defy stands for: this concept of challenging yourself and moving forward and progressing. I really like the amber notes; I find them really calming and enticing, which I can wear in the morning and evening. It gives me a bit of joy throughout my day.