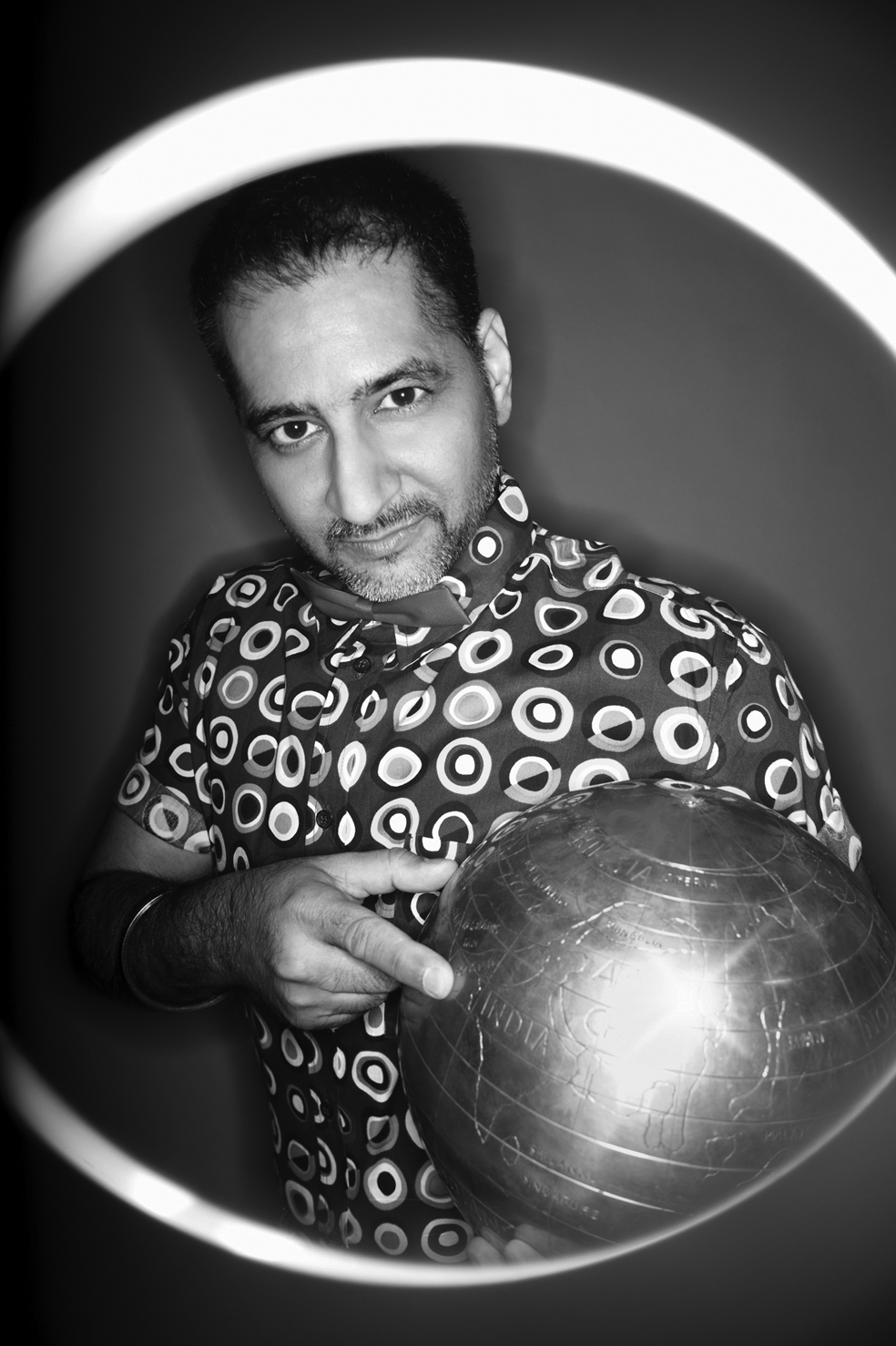 Much to his dismay for Photoshop, Photographer Vickram Bawa is as unfiltered and raw as the images he likes to capture through his lens. Internationally acclaimed photographer, Vickram Bawa was one of the pioneering photographers in the late 90's whose work has only evolved with time. Popularly known as the master of gimmicks, Bawa was instrumental in changing the face of Indian photography by introducing the prospect of 3D photography. Having photographed ace Indian celebrities like Amitabh Bachchan, Akshay Kumar, Shilpa Shetty and Shahrukh Khan in his successful career – his penchant for simplicity will pleasantly surprise you. In a conversation with us, the multi-faceted photographer talks about his unconventional muse, his love for all the scenic routes untaken and much more.
1. HOW DO YOU DISTINGUISH YOURSELF OR YOUR PHOTOGRAPHY STYLE FROM OTHER PHOTOGRAPHERS IN THE WORLD?
"I think every photographer has their own style, no two photographers are alike. Two good photographers cannot be alike; you can spot the difference in their style. I like to experiment, whether it's my lighting or post processing and it shows in my pictures."
2. HOW DO YOU MANAGE TO DO SOMETHING DIFFERENT WITH CELEBRITIES WHO HAVE ALREADY BEEN SHOT BY VARIOUS PHOTOGRAPHERS IN DIFFERENT WAYS?
"Like I said, you develop your own sensibilities and style, like mine is more classic at times and straightforward at times. It's about them and not my lighting or my camera and lens. It is only about them and that's what I am good at."
3. TELL US ABOUT A SHOOT THAT DID NOT GO AS PLANNED/ WENT ABSOLUTELY HAYWIRE!
"There's no such thing as a perfect shoot and there hasn't been a shoot that has gone completely haywire because you wouldn't be a professional if it did. There was an incident though, where we went for a swim post pack up and we were warned not to go. Unfortunately, a female model broke her knee and a male model got injured in the water.  The female model couldn't work for year and a half after that."
4. WHAT ACCORDING TO YOU HAS BEEN YOUR BEST WORK?
"I am still waiting for it; I think I can do better so I am still waiting for my best work."
5. IS THERE SOMETHING YOU REALLY WANTED TO DO BUT STILL HAVEN'T GOTTEN THE OPPORTUNITY TO DO?
"Yes, there are a couple of projects I want to do, but I don't want to say them out loud just yet."
6. WHO DID YOU LOVE WORKING WITH THE MOST?
"I love working with everybody. The person standing in front of my lens is my love for the day. But amongst the celebrities it would be Shilpa Shetty because of her stunning body and easy going nature. I have also loved working with Akshay Kumar and Amitabh Bachchan, as I got to learn from them and they have their own qualities that make them great.."
7. WHO ACCORDING TO YOU IS THE MOST PHOTOGENIC PERSON YOU HAVE PHOTOGRAPHED? WHO WOULD YOU LOVE TO PHOTOGRAPH AND STILL HAVEN'T GOTTEN THE CHANCE TO?
"Everybody who has walked in front of my camera is photogenic. I don't have a set notion beforehand about how they should or shouldn't look. For me, Naseeruddin Shah and Nawazuddin Siddiqui are photogenic. Basically, they all are photogenic to me.
Internationally, I would like to shoot Clint Eastwood and Al Pacino who are the classic guys. In India the one person I would love to shoot and haven't shot with is Naseeruddin Shah."
8. IF NOT A PHOTOGRAPHER, WHAT WOULD YOU BE?
"A Formula 1 car racer."
9. WHICH IS THE MOST PICTURESQUE LOCATION IN THE WORLD?
"Earth, every place has its own beauty and charm and you can't pick one place to be the most picturesque."
10. Where do you seek inspiration from?
"Everywhere – while having a conversation or while seeing people when I'm driving. Through a magazine or by observing other people's work whether it's photography, art, painting or a structure. I love art, so I hang out with a few artists in order to see something new. I seek inspiration from everything, not necessarily just photography, it can be the way you keep your cups and saucers on the table, and it can be anything."
11. ONE THING YOU LOVE AND ONE THING YOU HATE ABOUT YOUR JOB?
"I love everything about my job except Photoshop, I hate Photoshop."
12. THE WORD/PHRASE YOU USE THE MOST?
"Never fear, Vikram Bawa is here"  I keep saying that to myself."
13. WHICH PICTURE TAKEN BY YOU "SAYS A THOUSAND WORDS"?
"It is more than a thousand words, its thousands of emotions. Back in the days, my parents took selfies by keeping the camera on the stand and those are the kind of pictures that speak to me. I am amazed how those were pictures were taken in those days."
14. WHAT'S NEXT ON YOUR BUCKET LIST?
"I would like to do something with photography to help people and raise money for them. I can be a medium to change something about the world."