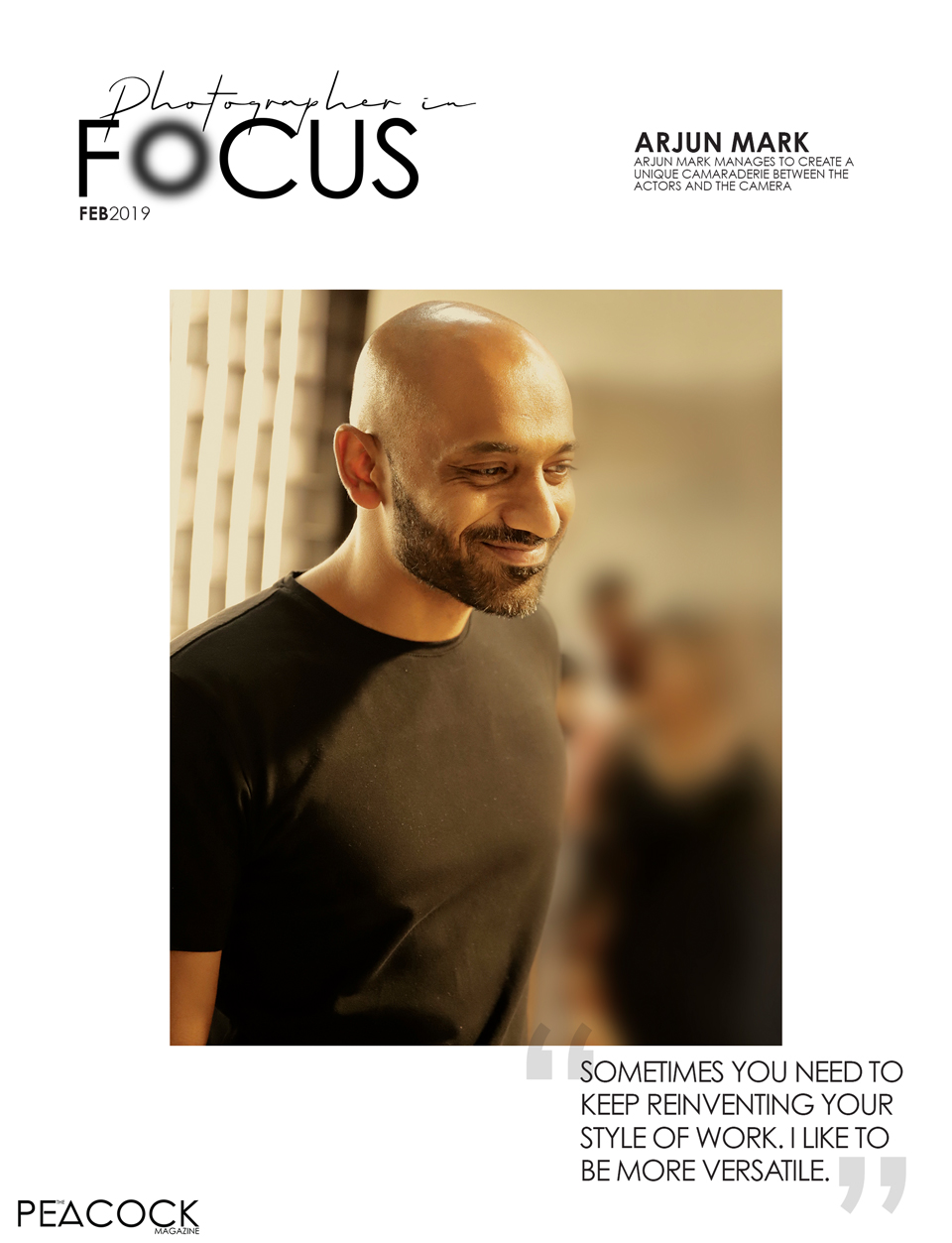 1) HOW WOULD YOU DISTINGUISH YOURSELF/ YOUR PHOTOGRAPHY STYLE FROM OTHER PHOTOGRAPHERS IN THE COUNTRY?
"Over the years…there has been a considerable transition in my style. However, I don't like to be pinned down with a specific style. Sometimes you need to keep reinventing your style of work. I like to be more versatile. However, I create a specific mood in my pictures that is the trademark of my style, most of my pictures are bold and have a certain spontaneity with the subjects I shoot."
2) HOW DO YOU MANAGE TO DO SOMETHING DIFFERENT WITH CELEBRITIES WHO HAVE ALREADY BEEN PHOTOGRAPHED BY VARIOUS PHOTOGRAPHERS IN VARIOUS DIFFERENT WAYS?
"Usually, celebrities have their favourite angle or a favourite look they prefer to use for most shoots. I try to break from it and try newer alternatives that work for them to make them look different."
3) TELL US ABOUT A SHOOT THAT ABSOLUTELY DID NOT GO AS PLANNED/ WENT ABSOLUTELY HAYWIRE!
"Sometimes, shoots do go haywire due to reasons that aren't in our control like bad weather etc. It's very important to adapt quickly to the conditions and work accordingly. But trust me, shoots that have gone haywire have been one of my most lovely shoots because we end up changing plans and shoot impromptu and with instincts. And most times that's when you get the nicest of pictures when you shoot with your instincts."
4) WHAT ACCORDING TO YOU HAS BEEN YOUR BEST WORK?
"The best is yet to come! hahaha!
One of my nicest shoots is a few of my personal projects."
5) IS THERE SOMETHING YOU REALLY WANTED TO DO BUT STILL HAVEN'T GOTTEN THE OPPORTUNITY TO DO?
"Yes, a few and relentlessly working towards it!"
6) WHO DID YOU LOVE WORKING WITH THE MOST?
"There are many. I love working with sports personalities."
7)WHO ACCORDING TO YOU IS THE MOST PHOTOGENIC PERSON YOU HAVE PHOTOGRAPHED? / WHO WOULD YOU LOVE TO PHOTOGRAPH AND STILL HAVEN'T GOTTEN THE CHANCE TO?
"The most photogenic faces are a couple of Indian models who are my personal favourites. However, I'm don't really have a bucket list of personalities whom I'd want to shoot but I do have some specific looks that I'd like to do with a few."
8) WHAT IS YOUR FAVOURITE PHOTOGRAPHING STYLE OF ALL TIMES?
"Strong and bold."
9) IF NOT A PHOTOGRAPHER, WHAT WOULD YOU BE?
"Probably a sportsperson or an Interior designer."
10) WHICH IS THE MOST PICTURESQUE LOCATION IN THE WORLD?
"Hmmmm…The Maldives!"
11) WHERE DO YOU SEEK INSPIRATION FROM?
"It's usually from random thoughts running in my head, art online and experiences.
But more than being inspired by someone or something, I feel it is important to remain receptive and do what you want to do in the right direction. This is something that has always been of phenomenal pertinence to me."
12) ONE THING YOU LOVE AND ONE THING YOU HATE ABOUT YOUR JOB?
"Ican work on my terms. Love that.
Hate.. hmm. I don't know actually! :)"
13) YOUR FAVOURITE PLACE IN THE WORLD?
"Maldives"
14) THE WORD/PHRASE YOU USE THE MOST?
"It's a wrap!"
15) WHICH PICTURE WAS TAKEN BY YOU "SAYS A THOUSAND WORDS"?
"A photo series called "Race Intermingling" with two girls of contrasting skin colour and origin for a self-commissioned project"