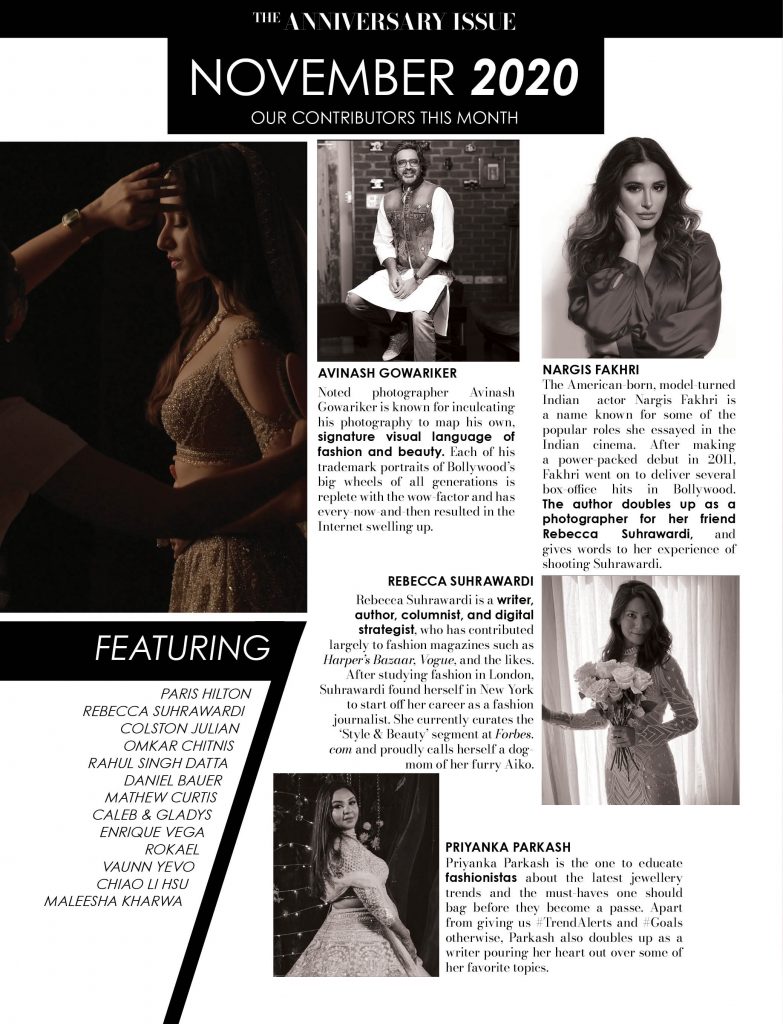 Avinash Gowariker
Noted photographer Avinash Gowariker is known for inculcating his photography to map his own, signature visual language of fashion and beauty. Each of his trademark portraits of Bollywood's big wheels of all generations is replete with the wow-factor and has every-now-and-then resulted in the internet swelling up.
Nargis Fakhri
This American-born, model-turned Indian actress Nargis Fakhri is a name known for some of the popular roles she essayed in the Indian cinema. After making a power-packed debut in 2011, Nargis went on to deliver several box-office hits in Bollywood. The actress is also an Instagram rage thanks to her beauty tutorials and funny videos.
Priyanka Parkash
Vogue India's jewellery editor Priyanka Parkash is the one to educate the fashionistas about the latest jewellery trends and the must-haves one should bag before they become a passe. Apart from giving us #TrendAlerts and #Goals otherwise, Priyanka also doubles up as a writer pouring her heart out over some of her favorite topics.
Dr. Rashmi Shetty
Rashmi Shetty is a celebrity dermatologist, industry pioneer, author, and a leading expert in aesthetic medicine. Regarded as one of the best dermatologists in India, she has over 20 years of experience in beautifying people. Her aesthetic magic has been the silent reason behind the captivating beauty of several enigmatic personalities.