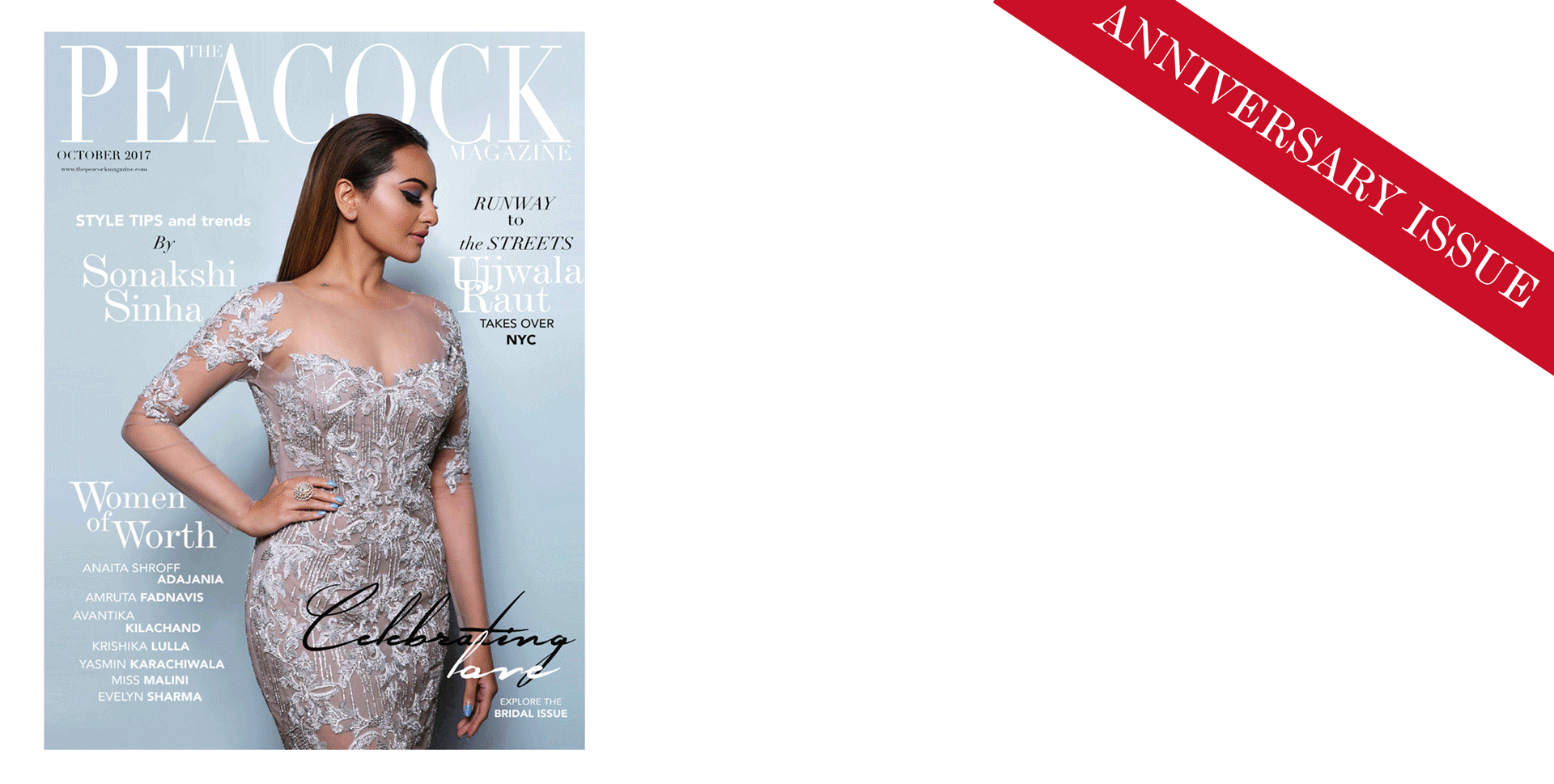 A year later, when you look back at the 12 successful issues, you instead see 365 days of tireless effort. In a day and age where digital content can be noisy, The Peacock Magazine managed to rise above with an individual voice. From the content generated through it to the niche people featured in and on it have been achievers in different walks of life. Fashion is the cornerstone of this luxury magazine and in the period of one year, the high-end editorials have only raised the sartorial bar. Falguni Shane Peacock's proficiency with the juxtaposition of couture and high-octane glamour was articulately presented through various issues of the magazine.
An array of cover stars like Kareena Kapoor Khan, Kajol, Mithali Raj, Karan Johar, Jacqueline Fernandez, Sonakshi Sinha, and Radhika Apte graced the covers looking their regal best. Apart from featuring heavy-hitters from fashion and movies, the magazine was inclusive of beauty, sports and culture Moghuls. The ideology was to identify and celebrate brilliance in every field by portraying them in a different light. To what you see on screen and on the pages of glossy magazines is because of an army of people who work behind the scene. From photographers, stylists, makeup artists to fitness experts have been put under the limelight to commemorate their contribution in this chaotic world of fashion.
While binding the issue with fashion we also lent expertise on trends, relevant subject along with a cheat-sheet providing bridal and beauty tips. With our Youtube channel, we showcased the exuberant side of celebrities by challenging them to take hysterical quizzes and trivia. As we look forward to another year, we would like to do more of what we do while growing innately through it. Meanwhile, look back and comprehend our labor of love as we move ahead to create more mindful and encapsulating content in this confusing world of the internet.