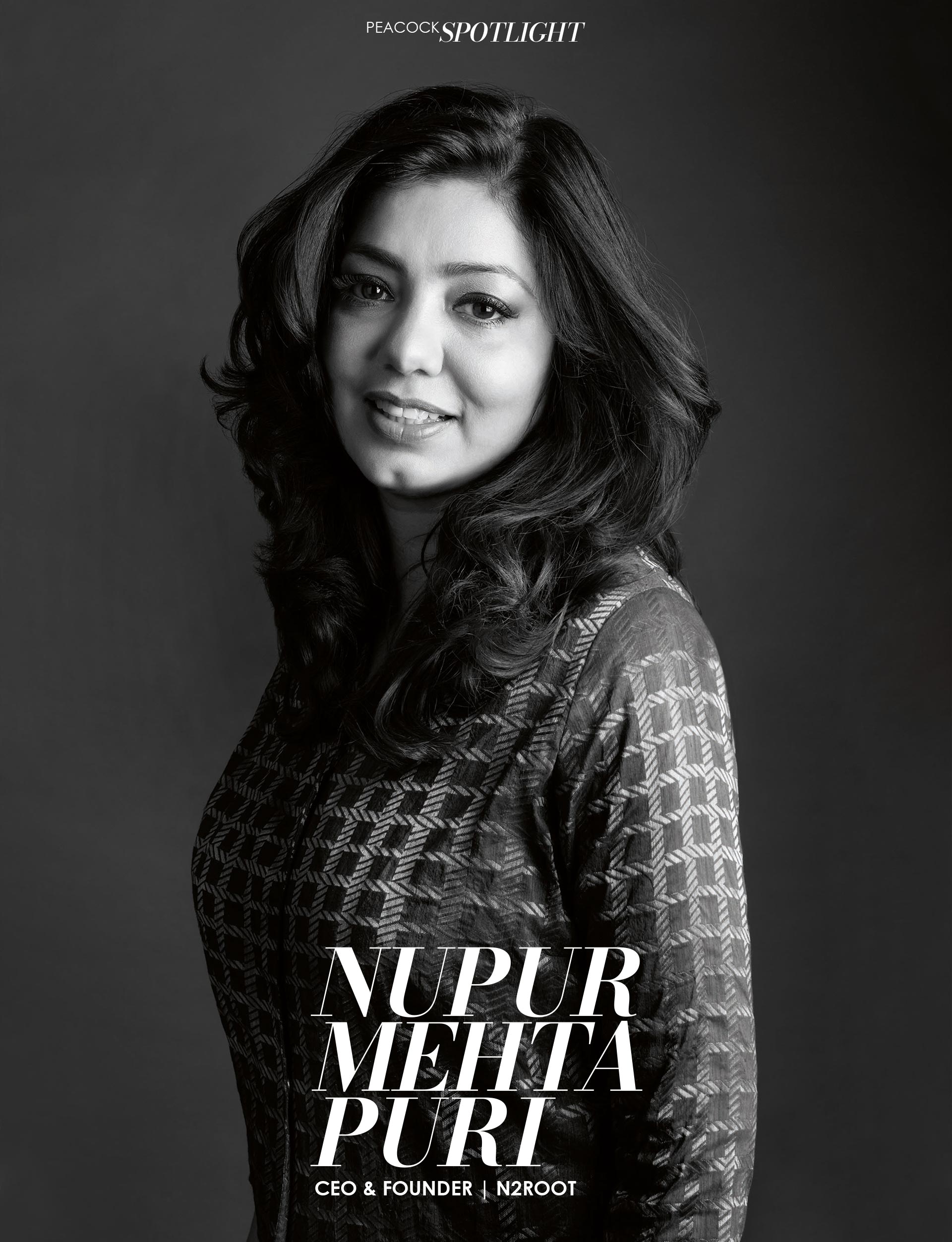 "India is creates so much in terms of craft that we need people to bring it all together to make it bigger and better."

Nupur Mehta Puri is a name that is synonymous with that of a boss-lady who, in her stint since 1992, has brought about tectonic moves and created ripples in the arena of fashion and lifestyle. Started out as a young intern with the India Today group 27 years ago, Nupur's grit, sheer talent and her offbeat ideas on the go landed her the editor profile with the prestigious Lifestyle Group. Nupur was roped in when the fashion, luxury and lifestyle magazines' circuit was beginning to bud out. Her arrival marked a metamorphosis of the fashion arena as she worked her magic spell across noted magazines such as Cosmopolitan, Harper's Bazaar, Good Housekeeping and Travel Plus over the years. Her contribution is not just limited to magazine spaces but also extends to other aspects in the world of fashion, beauty and lifestyle. Nupur's successful run got her graduating to the bigwig of luxury wedding publication – Brides Today where she spent five glorious year.
She is now set out to don her entrepreneurial cloak with her two new ventures viz. 'N2ROOT' and 'Soul India'. We, at The Peacock Magazine, not only had the honor of having her as a guest editor to add her touch of excellence but also had her baring heart out about the women of mettle that she is, her two new ventures and her vision, in a brief chat.

1) TELL US ABOUT YOURSELF AND HOW DO YOU GO ABOUT YOUR CREATIVE PROCESS.
"As known, I started my carrier in 1992 with India Today magazine and have worked across almost all lifestyle and fashion magazines. Five years ago, we launched a wedding magazine where we presented that a stunning, beautiful wedding is not just something one can only dream of but also make it happen in reality. I had the privilege to head that for five years and it has been an amazing journey so far."
2) TELL US ABOUT THE YOUR RECENTLY LAUNCHED VENTURE N2ROOT. WHAT DOES THE NAME MEAN?
"N2Roost is primarily a company that creates content and creative; and collaborates with brands.
The 'N' stands for me Nupur and the '2ROOT' depicts that I'm beginning my new company and starting it by going back to the roots. The name is packed with a lot of emotions with respect to starting out again. "
3) WHAT ARE YOU FUTURE PLANS WITH N2ROOT? WHERE DO YOU SEE YOUR COMPANY IN THE NEXT FIVE YEARS?
"My brand was birthed with a view to provide one-stop-solution where a client can sign up and we take care of the rest that follows. We will create a brand for the client and accelerate it to reach a certain level by doing promotions, marketing and deploying media for them. Our objective is to work with a client like it is our own brand and do the A-Z for it.
In the next five years I would really want to make it bigger, better and move into the international territories. I also have another company called 'Soul India' that I have floated with two more people. The company will take niche yet highlighting things from India to the overseas to give a glimpse of what India can additionally cater to apart from the conventional stuff. I want to make these two things big for me along with everyone who associates with us.
That said, I want to make a special mention of Ayesha Nigam who is a part of my company. A young gun that she is, she contributes the young blood to the company. She brings a lot of new, young thoughts and ideas; and is assertive about her work. While I do the ideation part, she contributes in the process. With her, I have come to believe there's a lot one can learn from the younger generation. "
4) HOW DO YOU FEEL ABOUT HAVING 'THE PEACOCK MAGAZINE' AS YOUR FIRST CLIENT FOR N2ROOT?
"I'm absolutely thrilled about it. Styling two covers for them was a remarkable moment for me because apart from the working with an established brand like theirs I also got to work with two mega stars. The cover will be seen in India and internationally and I believe that is huge. My start was my best start and I will always cherish it."
5) ENLIGHTEN US ABOUT THE TREND THAT IS MOVING THE FASHION MARKET.
"India is creates so much in terms of craft that we need people to bring it all together to make it bigger and better. We lack such facilitators which the international circuit has, thus putting them way ahead of us. We need to mediate this space and concentrate on it. It can be made quite a movement by combining different sections of the community. We have so much in our own country that we don't even need to go outside looking for it.
6) WHAT WOULD BE YOUR ADVICE TO THOSE ONES WHO LOOK UP TO YOU AS AN INSPIRATION FOR MAKING IT BIG?
"Have faith in yourself and the result will organically show.
7) WHAT IS YOUR FAVORITE DESTINATION TO SHOOT AT?
"Every time I shoot any couture in Paris, I get amazed by the way it is made and the way it is put together in different styles by different couturiers.
Interestingly, I have seen this with Indian designers as well who are keen to differ from each other and put in exclusive details into each piece. I saw this particularly with the cover shoot doing for The Peacock Magazine with Aishwarya Rai Bachchan. The immense amount of details that went it, the manner in which trails were created and much more that entailed, was incredible. Concentrating on this aspect and the end result will always be stunning.
8) WHO IS THAT ONE PERSON TO SHOOT AND WHAT IS THAT ONE LOCATION YOU ARE EAGER TO SHOOT AT WITH YOUR NEW COMPANY?
"It has to be Beyonce. Although it may sound like a cliché, Beyonce is beautiful, stunning and has been quite an inspiration for me. So, no better a choice than her.
And location wise, I am really eager to shoot at any of the locations in South America. I hope to get it done by next year.
9) TELL US ABOUT THE PERSONAL SIDE OF YOU AND THE BOSS SIDE OF YOU.
"I can best describe myself as creative and ambitious. If I don't reach the end result the way I perceived it to be, I will keep on working on it till I have the best.