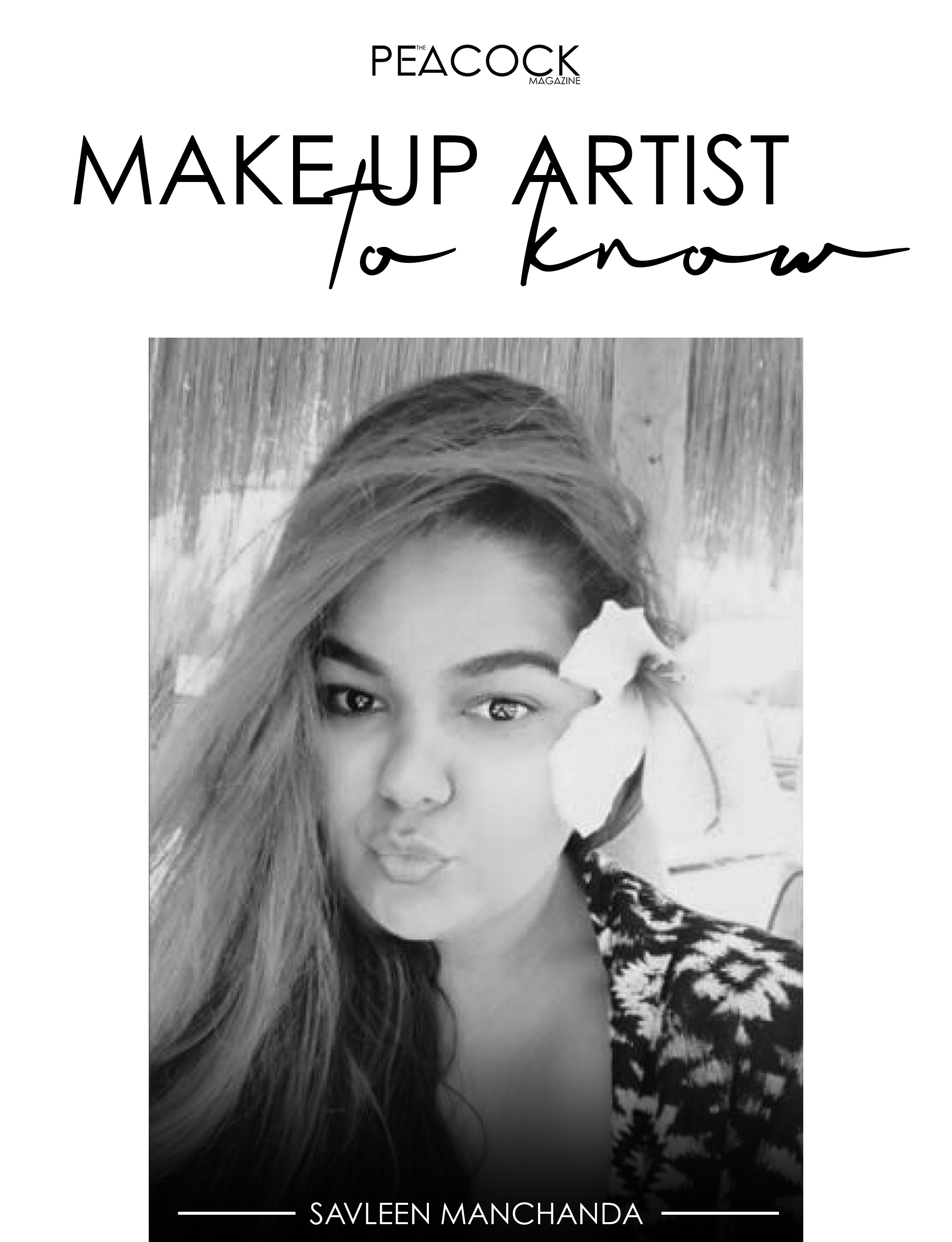 Savleen Manchanda is known for her air-brush-finish makeup, and she has successfully depicted her skills by accentuating and glamourizing actresses like Sonam Kapoor, Deepika Padukone, Kareena Kapoor Khan and Sonakshi Sinha. Manchanda is a celebrity favorite as she forever experiments with her makeup style and is constantly serving new beauty looks. Whether it's her tried and tested combination of coal-rimmed smoky eyes and nude lips or the au-natural glam that has become a crowd winner, Savleen delivers each look with complete finesse. She is also popular amongst the modern brides-to-be who swear by the flawless looks she creates. Her attention to detail and her balanced play of colour makes her a strong contender to choose for your big day. In an insightful conversation with The Peacock Magazine, Savleen Manchanda talks about her best work, the makeup products she can't get enough of and her cheat-sheet to flawless skin.
1. IF YOU LOOK BACK AT YOUR WORK, WHAT WOULD YOU CONSIDER TO BE YOUR BEST TILL DATE?
So if I look back at my work I feel it's ever-evolving and there's not one favourite thing I can pick and I can say that's my best till date
2. ONE MAKEUP LOOK/ PRODUCT YOU REGRET TRYING?
I regret every time when Clients ask me to make them look 3-4 shades lighter than they are. Be proud of your colour. Looking bright? Looking glowing is yes, going for a tone which is not for you is a big no.
3. THE MAKEUP PRODUCT/ PRODUCTS YOU CAN'T GET ENOUGH OF?
I can't get enough of moisturizer as I believe priming skin is very essential, and mascara I believe mascara can wake you up.
4. YOUR TOP TIPS FOR PEOPLE WHO WANT TO ACHIEVE FLAWLESS SKIN?
As said please take your time to prime your skin well, If the skin is well-nourished makeup comes much more flawlessly and I am a huge believer of #lessismore. You can always add on more If needed but try that skin looks like skin and not a mask.
5. ONE MAKEUP TIP FOR ALL THOSE FOLLOWING YOUTUBE TUTORIALS?
the makeup gurus you are learning from mostly have diff skin texture and colour so don't follow everything blindly when it comes to colour see what suits your skin tone make it foundation or colour of lipstick or eye shadow. And focus on technique rather.
6. ANY MAKEUP ARTIST YOU PERSONALLY LOOK UP TO?
PAT MC GRATH hands down
7. WHAT IS THE BEST PART ABOUT BEING A MAKE-UP ARTIST?
Painting the best canvas in the world, Humans
8. AND WHAT IS THE ONE DOWNSIDE TO THE SAME?
I don't see any but if I have to choose to take care of your back as we tend to bend a lot while doing makeup.
9. 3 BEAUTY PRODUCTS YOU CAN'T LIVE WITHOUT?
Moisturizer, lip balm and eyebrow filler and spoolie by benefit
10. ONE BEAUTY/ MAKEUP TIP WOULD LIKE TO GIVE TO OUR READERS OUT THERE?
I love tints that fresh rosy glow. And the quickest way I do when going out is to take a lipstick (pref families of reds? Pink or peach) and dab it with your finger on your lip and cheeks. Looks like nice fresh rosy glow.
11. CONTOUR OR HIGHLIGHT?
Depends a lot on your face and look you are trying to achieve. I am a fan of both.
12. EYES OR LIPS?
If I have time personally for eyes if not for lips. For my clients my hero is skin and then whatever feature I want to focus on.
13. MATTE OR GLOSS?
Matte
14. NUDE OR SMOKY?
I love both so if I have to pick soft smoky
15. WINGER EYELINER- IN OR OUT?
Wing it out always so it's always in
16. BAKING- IN OR OUT?
Baking is out
17. WHAT IS THE ONE MAKE UP MISTAKE THAT A LOT OF PEOPLE END UP MAKING?
Don't pick lighter foundation, please
18. WHAT MAKEUP TREND/ HACK DO YOU DISLIKE THE MOST RIGHT NOW?
Tattooed brows are a no-no. Make them look bushy, healthy but naturally
19. YOU GO-TO BRAND FOR MAKE- UP PRODUCTS?
I have diff brands favourites for different use But to name a few, I love Nars, benefit & Georgio Armani
20. THE CELEBRITY YOU PERSONALLY LOVE WORKING WITH?
I loved working with all but the moment I was really excited for was with Kareena Kapoor Khan, she is and always will be a BAE-BO. And Deepika it was lovely working with these two gorgeous ladies.