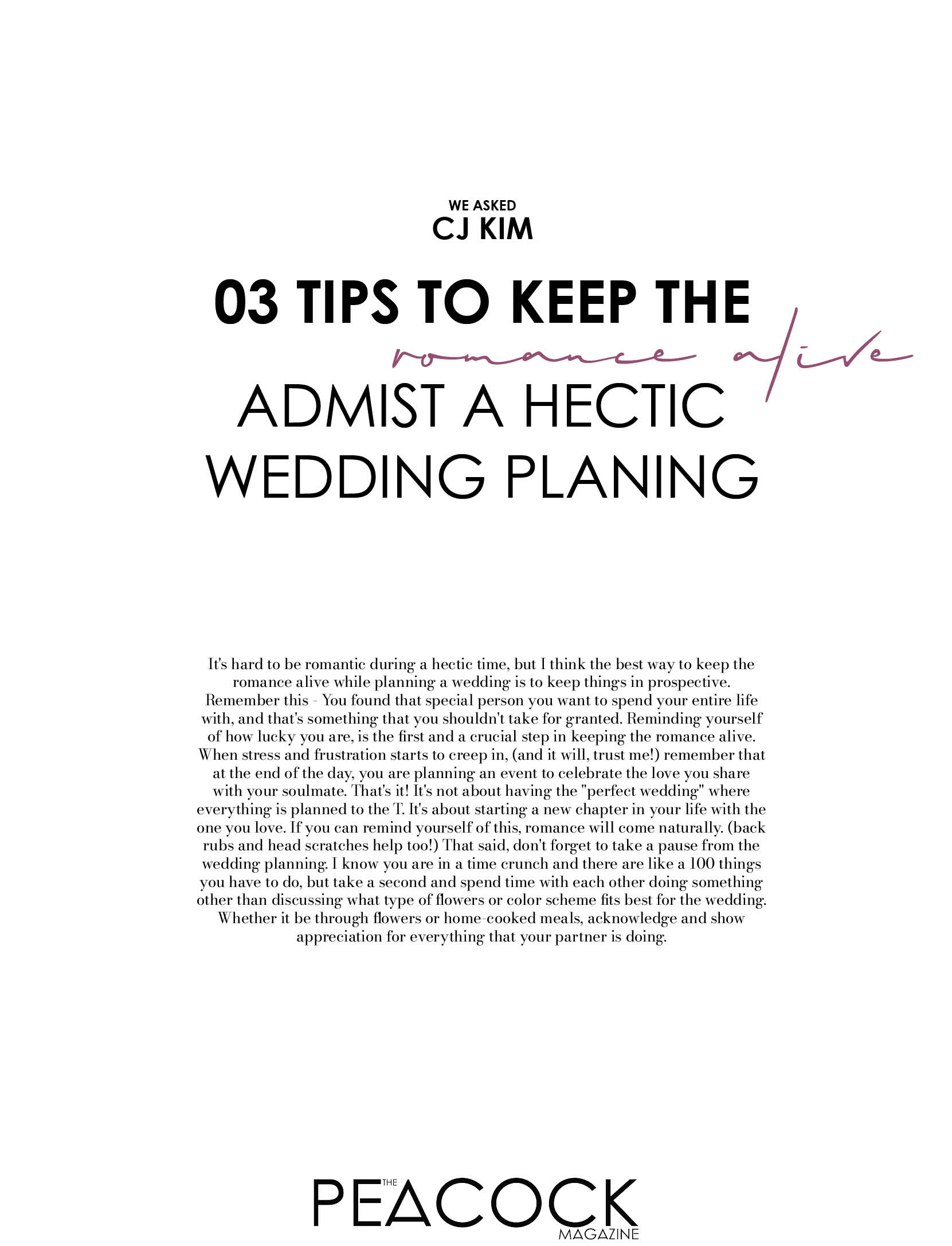 CREDITS-
PHOTOGRAPHY – STORIES BY JOSEPH RADHIK
VENUE: UMAID BHAWAN PALACE
STYLIST: AMI PATEL
HAIR STYLIST – AMIT THAKUR
MAKE-UP ARTIST – FLORIAN HUREL
COUTURE – FALGUNI SHANE PEACOCK
'All that you are is all that I'll ever need' are words that go beyond being Ed Sheeran's song. For some, it's a beautiful gesture of love via words. But if you're as much in love as Vipasha Sharma and CJ Kim, then these words go over and beyond to become the emotions that speak volumes about the love they share with each other.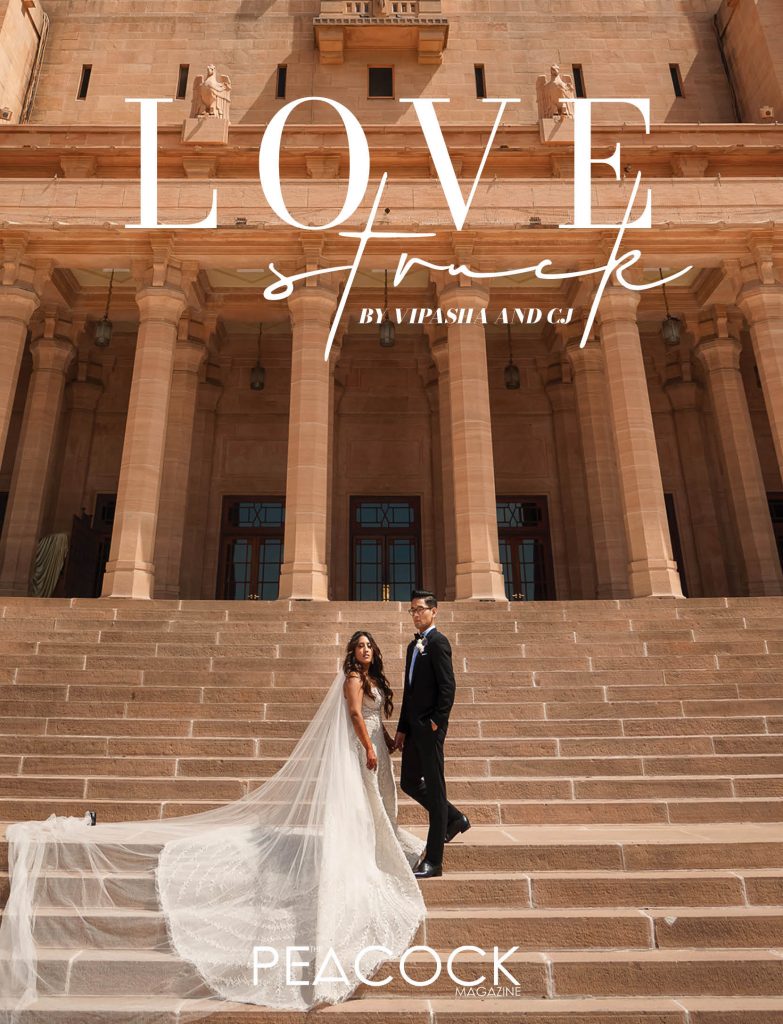 Destiny had Vipasha and CJ cross each other's paths and cupid struck its chord. As cheesy as it sounds, their fairy-tale romance can make even a cynic start believing in love and aspire to look for their 'one' to hold on to for a lifetime and grow old with. Authenticating our words is CJ who claimed himself to be one such cynic until he met Vipasha. By his own admission, he says, "Before I met Vipasha, I was a bit cynical and didn't believe in things like destiny. After I met her, I starting believing in that stuff." While the CJ was happier than ever to be proven wrong about his take love and finding his soulmate, Vipasha was all ecstatic basking into the love that was in the air for her. Like every girl who imagined her wedding day since she could first recall, Vipasha, too, dreamed of her special day ever-so-often. But it was when she saw CJ in the Mandap of her dream wedding right after she'd just met him, she knew it that he was the one for her! "When you see us together, you will know exactly why we are together and why we fit together," says Vipasha as she talks about her beautiful relationship with CJ.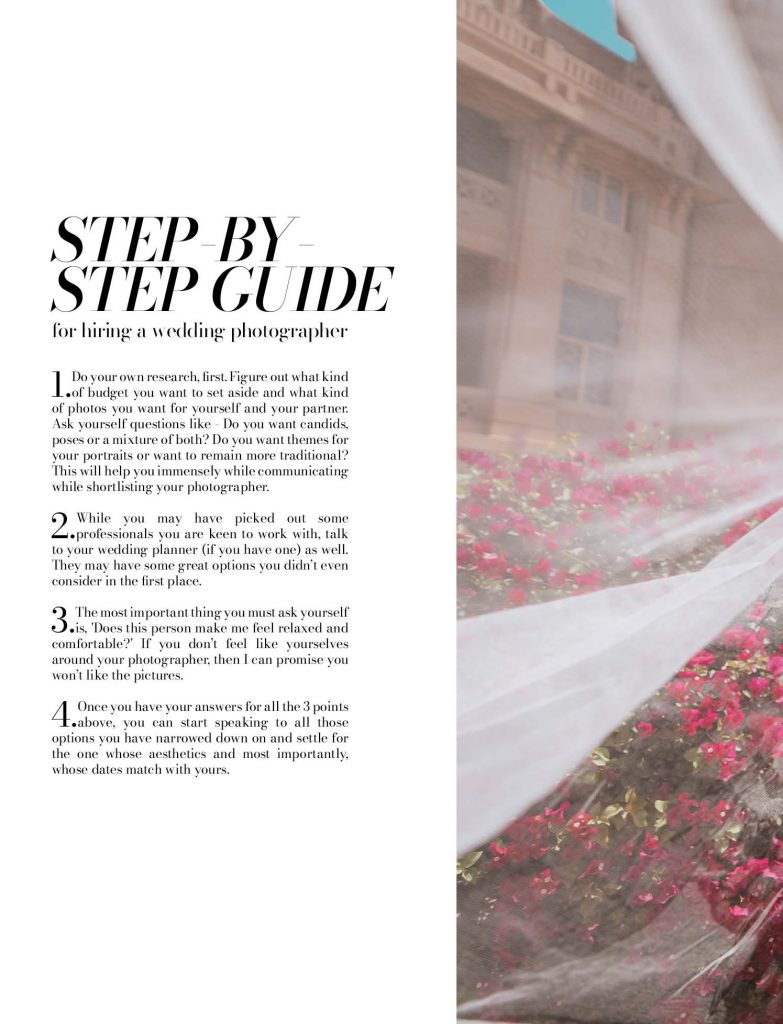 Cut to a bright sunny day at the royal Umaid Bhawan Palace in Jodhpur, where the couple's friends and family joined them as the set to tie the knot. Standing tall amidst the golden sand desert is the palatial property of Umaid Bhawan, taking its pride in being one of the grand palaces of India. The majestic property also boasts of being one of the private largest private residences in the world. The Beaux-Art style architecture with magnificent interiors replete with exotic murals stood witness to the grand wedding of Vipasha and CJ Kim. The wedding ceremonies kicked off with a welcome dinner at the palace grounds where both the families and the couple's friends came together and started soaking in the festivity's fervour. An elaborate dinner spread was complemented by an incredible line up of live singers and entertainers who kept the guests' spirits high. The dinner was followed by an after-party coupled with Sangeet rehearsals. Day 2 of the wedding began on a sporty note as the guests marked presence for an exclusive exhibition polo match that was presented by the Maharaja of Jodhpur's polo team.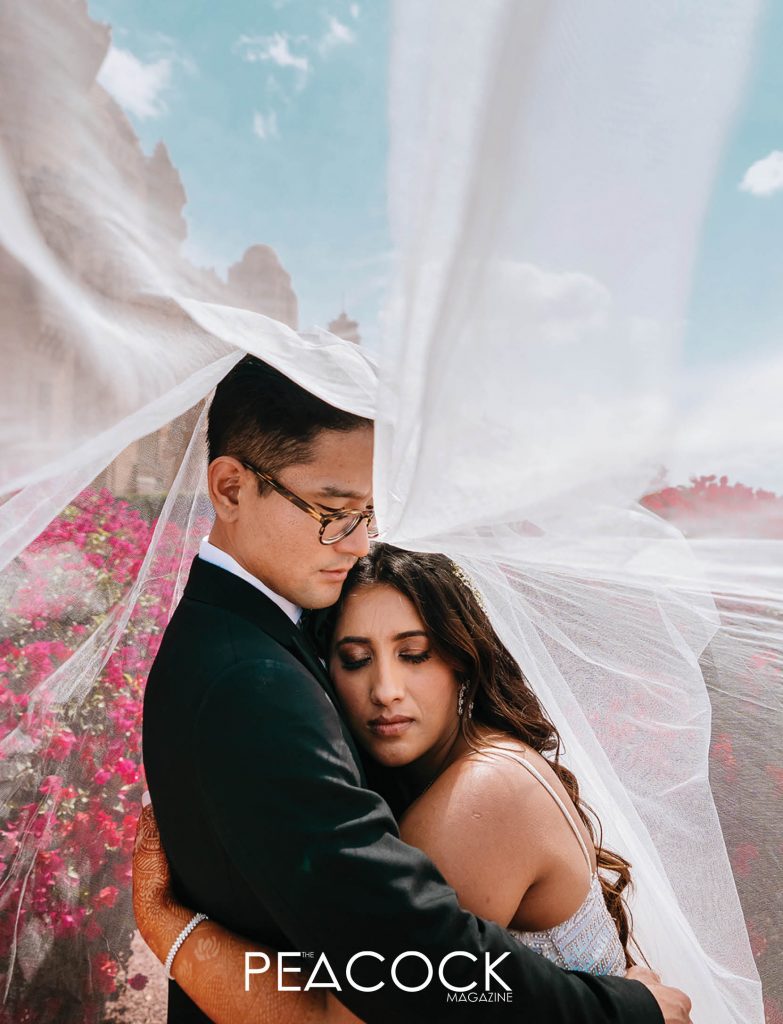 As the pleasant morning turned into a sunny afternoon, the guests found shade at the champagne brunch set up in the adjoining arena. Taking the bar of royalty a notch higher with every event, the brunch too dished out an exotic menu along with the fine wines and spirits. Amidst all this, the guests made a beeline around the couple joining them in their giddy laughter and sharing old anecdotes and creating new ones to be remembered for a lifetime. For the first traditional Mehendi ritual, we saw the bride-to-be sitting back, relaxed as she got the henna applied. The fun-filled event saw the guests revel in laughter and fun banter. Next-in-line was the coveted Sangeet ceremony for which both the bride's side and the groom's side were pepped up for. Apart from the performances by the friends and family, it was the special performance by Vipasha that was the highlight of the night.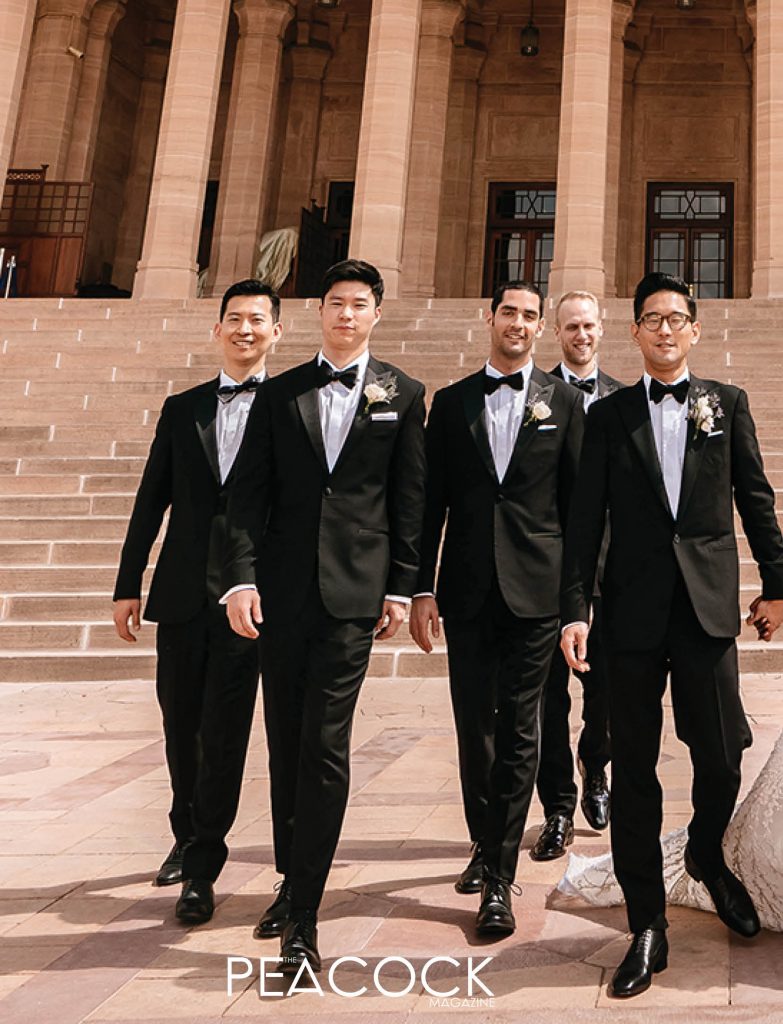 The then bride-to-be Vipasha sang an original number that she'd composed with the help of her wedding filmers. A usually chirpy Vipasha was teary-eyed as dedicated the song to CJ wherein she expresses how lucky she is to find him and spend the rest of their lives together. CJ, too, couldn't help himself and got emotional at this beautiful gesture of love. Soon, the friends and family took over the stage and set it on fire with their dance performances. Vipasha was seen in an intricately embroidered mauve and beige-hued Falguni Shane Peacock lehenga with a cropped corset blouse and a sheer dupatta that complemented her beau's embroidered purple Falguni Shane Peacock sherwani.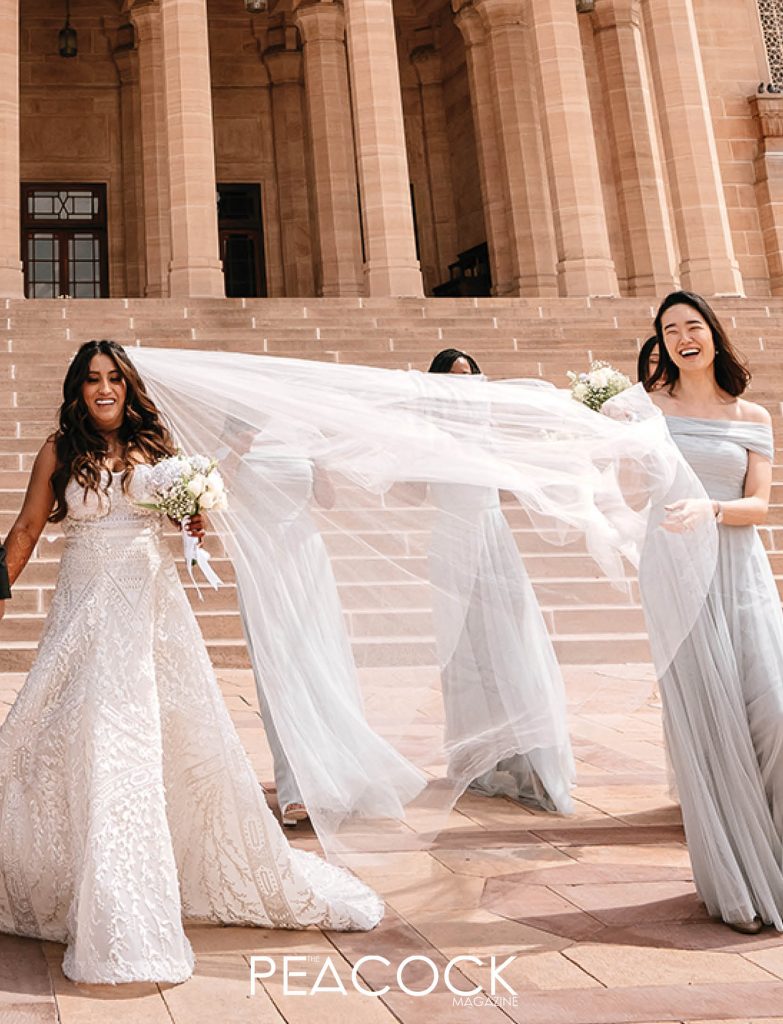 The couple shook a leg as noted singers and rappers such as Usha Uthup, Guru Randhawa and Badshah crooned their hit numbers for the guests. The morning after had the guests gather at the beautiful courtyard at the palace gardens for the Haldi ceremony. A fun, sunny, joyous morning marked the auspicious ritual of Haldi, ahead of the wedding ceremonies that were lined up next. Vipasha and CJ got married in two traditional ceremonies, each being as per their traditions and rituals. For the Hindu wedding ceremony, Vipasha looked striking in a classic red lehenga while CJ complemented her look in a Sherwani. The second ceremony, which was a white wedding, had Vipasha walk down the aisle in a white Falguni Shane Peacock gown that was replete with a trail and a veil.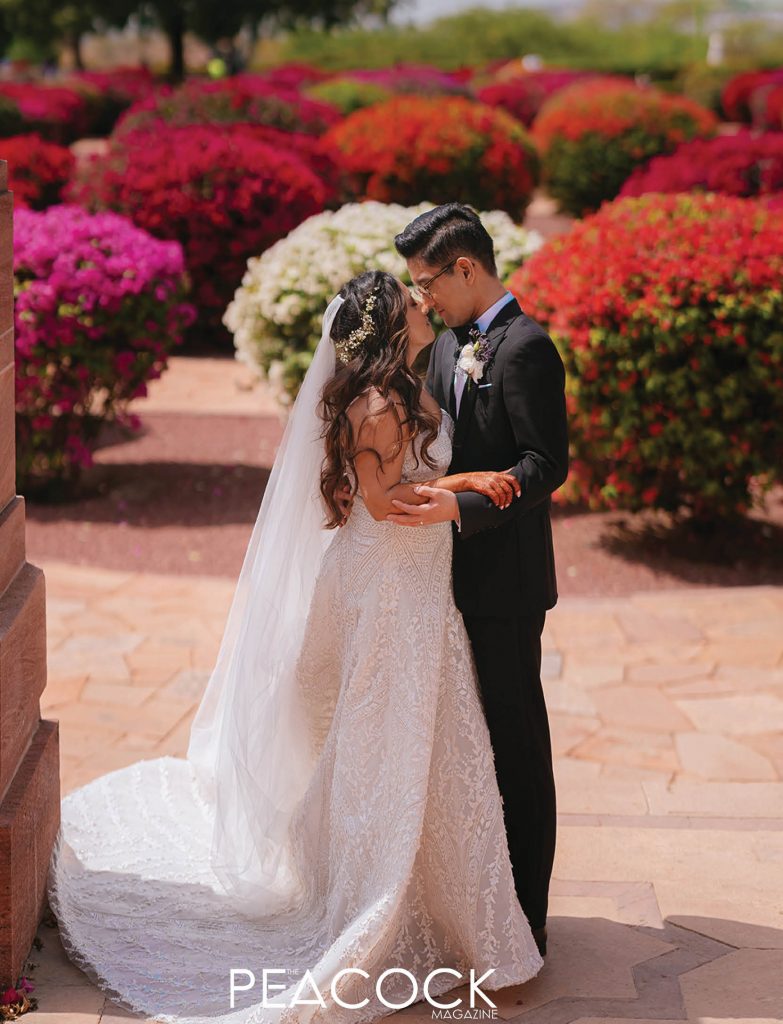 The handcrafted gown was adorned with numerous stones and intricate embroidery, giving it a one-of-a-kind look. Each of Vipasha's wedding looks was carefully curated by celebrity stylist Ami Patel. Ami, who also styled global icon Priyanka Chopra Jonas at her wedding at Umaid Bhawan Palace, made sure Vipasha looked every bit like a queen at her royal wedding. Adding their touch of magic to Ami's vision were ace hairstylist Amit Thakur and make-up artist Florian Hurel, making Vipasha look ethereal at her wedding ceremonies. Speaking about Vipasha, Falguni Peacock of Falguni Shane Peacock said, "When I met Vipasha and knew a little about her love story, I knew we had to make something really special for her. While she let us suggest her the Sangeet outfit, she was particular about how she wanted the white wedding gown look to be. I remember when we saw her try the gown for the first time, we all took a moment to just take in how gorgeous she looked. Vipasha will be that one bride who will always be immensely special to us."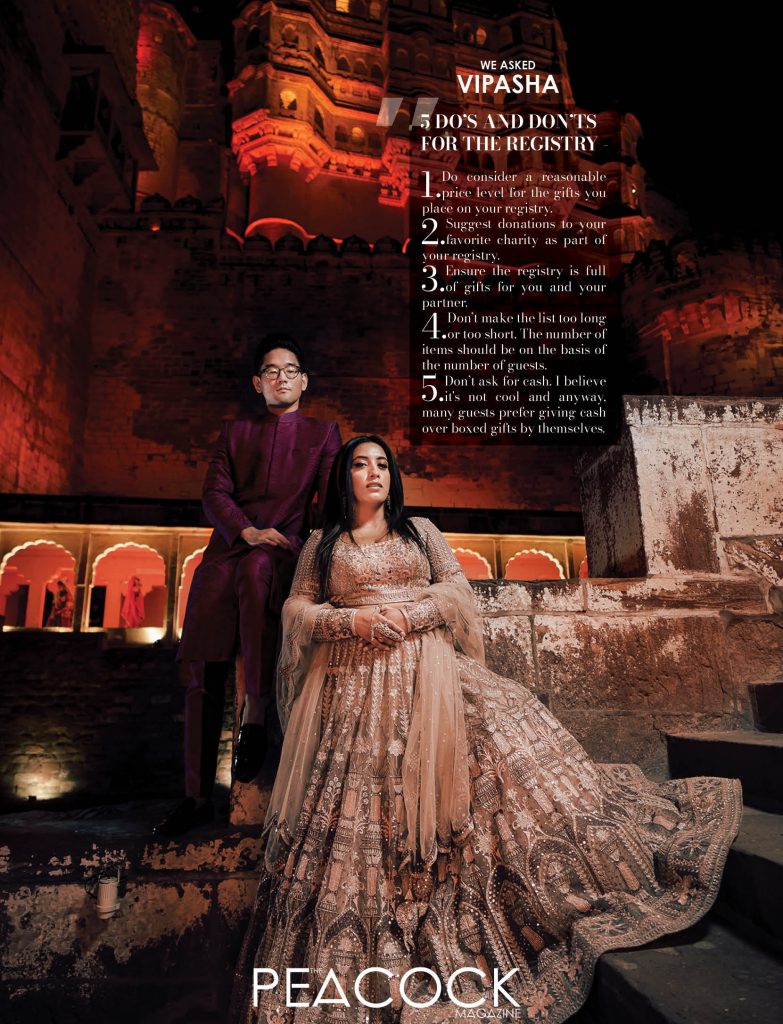 And just like that, we too were 'love struck' by Vipasha and CJ's mesmerising love story..