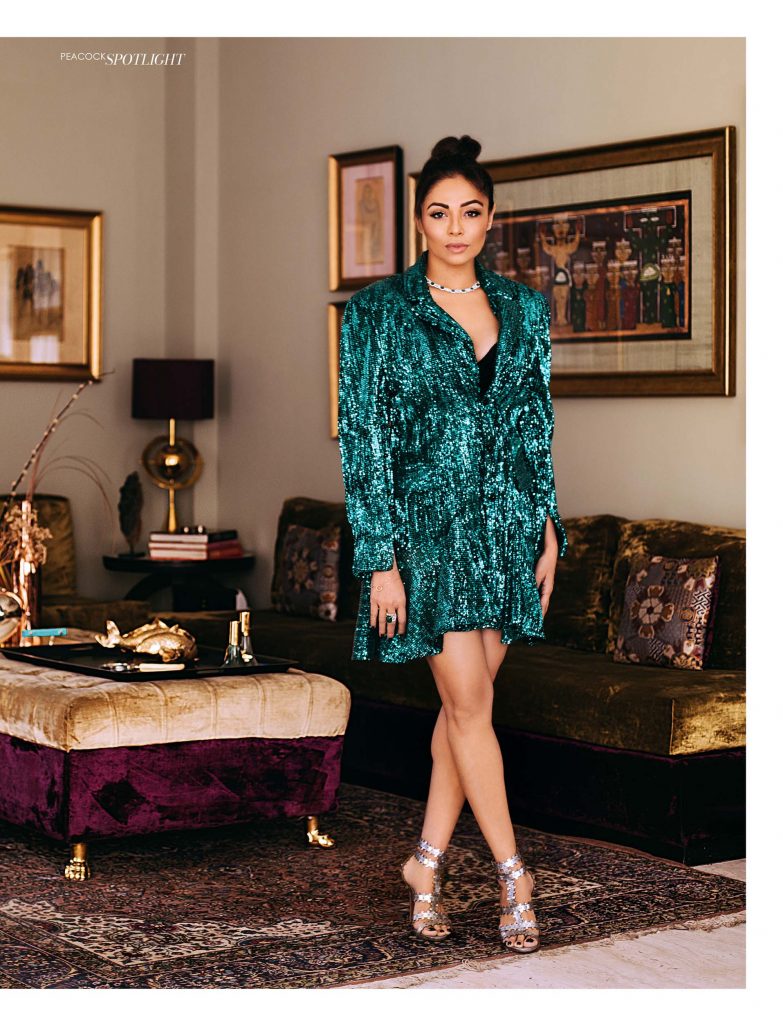 LADY LUXÉ
FOUNDER OF LULU AND SKY | REZON
Kalyani Chawla was no stranger to the world of fashion, even before she officially set foot into the industry.
Credits-
Photography- Nayantara Parikh
Make up & Hair Artist – Puja Taluja
Jewellery – Hazoorilal Jewellers by Sandeep Narang
Styling – Nupur Mehta Puri
Production – N2Root
Clothing – Falguni Shane Peacock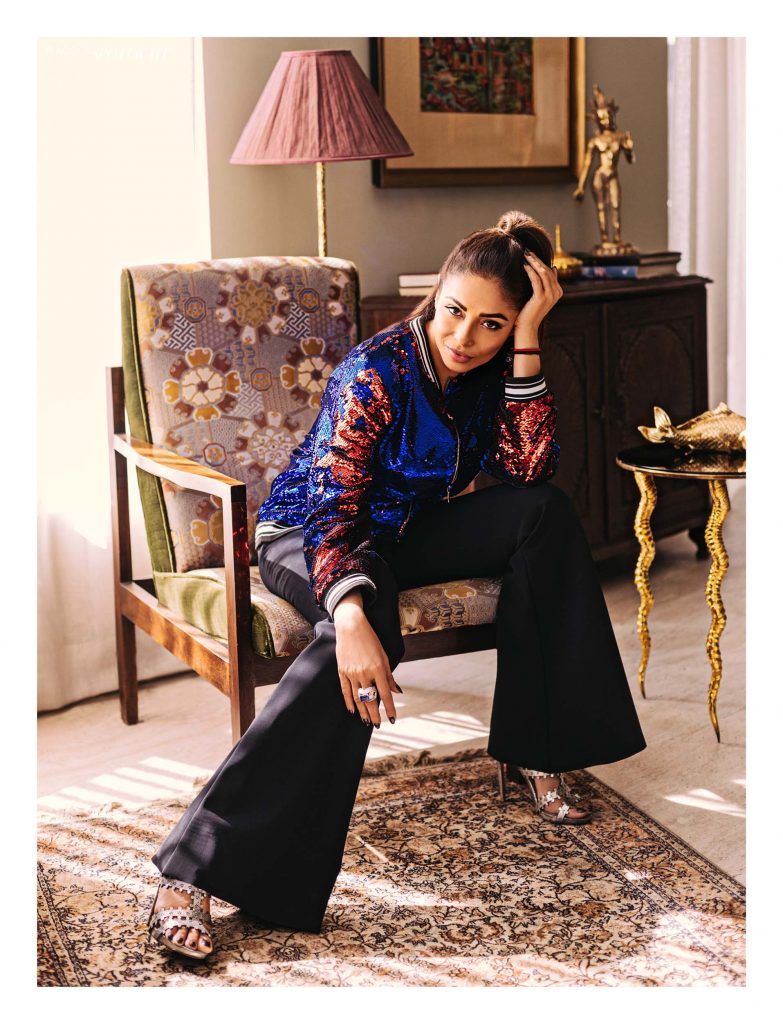 Born for the business, or specifically, the fashion business, Kalyani Chawla was no stranger to the world of fashion, even before she officially set foot into the industry. The former Vice President of Marketing and Communication at Dior Couture is a pretty known face in the circuit and also a serial entrepreneur. She has been featured in Business of fashion's 2013 list of BoF500, which is a professional index of people shaping up the fashion industry. She launched her e-commerce fashion label Lulu & Sky in December 2016, which quickly gained popularity for bringing international trends to the Indian fashion consumer. Shortly after she launched Rezon, a silverware line which features jugs, tea-sets, dinnerware and home accessories in beautifully crafted silver and glass enamel.
Chawla has been a fashion maven since her teenage years with a keen sense of fashion, which she effectively applies in various entrepreneurial ventures. Growing up in the cultural city of Kolkata along with a fashionably forward grandmother, Kalyani had acquired a fine taste for fashion at a young age.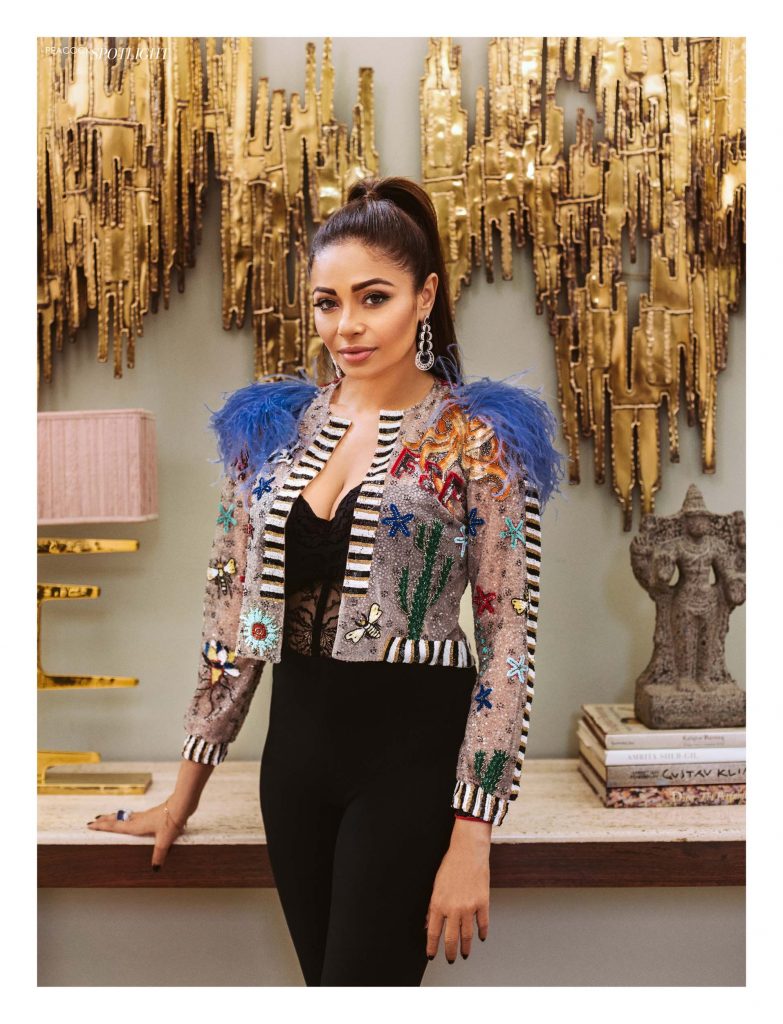 [Q] YOU GREW UP IN KOLKATA, SURROUNDED BY THE RICH CULTURE AND ART SCENE. TELL US ABOUT YOUR MEMORABLE MOMENTS WITH THE CULTURAL SCENE THERE.
"Kolkata is the Mecca of culture in India historically, and I have grown up with literature, music, and theatre. As children, our entertainment was going for musical soirees, museums to see art exhibitions and plays since we did not have distractions like television and this intrusive world of social media. There was no word called "bored" in our dictionary, as books and sports in Calcutta's rich club culture pretty much took up all our spare time!
[Q] WHAT HAS BEEN YOUR BIGGEST HIGHLIGHT IN YOUR CAREER SO FAR?
"Every single thing I have ever done so far has happened quite by chance and was never planned. I have taken up most of the opportunities that have come my way, and each one of them has provided me with valuable experience. Whether it is the hotel industry, publishing, or an entrepreneurial business, I have had a varied portfolio, and all of these have been happy coincidences, possibly being in the right place at the right time. I am fortunate to have been given these opportunities, and there is no one particular thing that I can highlight. From marketing Oberoi Hotels, writing and reporting for four very diverse magazines for Indian Express, to being an exporter of fashion accessories to some of the best fashion brands globally to launching one of the best Couture Houses in India and making it a household name and possibly pioneering the movement of the sari to the gown on the red carpet with Bollywood and starting the cover story with Bollywood stars which all emerged with the influx of international brands coming into India, along with the best fashion magazines launching. I have had experiences which, honestly, I feel most people don't get to experience in one lifetime for sure! Each one of them being immense learning.
[Q] WHAT ARE SOME OF YOUR PET PEEVES WHEN IT COMES TO WORK?
"I am a very serious person and hate frivolity. I am a perfectionist, and it bothers me to see mediocrity. I am disturbed with a lack of work ethics, and what bothers me is a lack of integrity. Personally, that is my only mantra. Be ethical and have integrity, and that is the only long term business way forward.
[Q] WORKING WITH AN INTERNATIONAL LUXURY FASHION BRAND, WHAT WAS THE INDIAN LUXURY BRAND SCENE LIKE AND WHAT DID YOU PICK UP FROM IT?
"Having been exposed to the best couture house in the world, it pains me to see India remaining as a land of sourcing only. We lack organizational systems in most of the brands here. The designer lands up doing everything from designing a collection to finding sponsors, regular marketing and client meetings, which is physically taxing and somewhere down the line something falls short which is frustrating to observe as the kind of funding which is required to put an organized sector into play is not being invested in either by the government or by local investors, who are busy trying to promote international brands which is the biggest pity I feel. The wedding market itself is a 36 Billion Dollar business, so it's not like it doesn't make any business sense. The ones who have gotten funding and investors are the only ones growing. Hence, without a professional set up and infrastructure, it is not possible to progress in today's world of competitiveness.
[Q] WHAT INSPIRED YOU TO START REZON?
"I invested in a business for silverware with a friend but was busy launching an e-commerce fashion portal, which was my brainchild. In the interim, I lost all my money, which made me get my focus back on getting this business back on track. Silver is an auspicious metal and has been a celebratory gifting solution for all occasions. Indians have a generous streak, which makes gifting an essential business, as well. In just two years, Rezon has become a brand that is known throughout the country now for its design aesthetics, quality, and craftsmanship.
[Q] YOU'RE A NOTED BUSINESSWOMAN AND ONE OF THE MOST REVERED PERSONAS IN THE FASHION INDUSTRY. WHAT ARE THE CHALLENGES THAT YOU ENCOUNTERED AS A WOMAN TO BE IN A POSITION THAT YOU ARE TODAY?
"I have never felt inferior or faced any challenges because of my gender. I have always been very professional, and today, I have a reputation of someone who does whatever she does, very well. It has been tried and tested, and for all to see. I actually have a superiority complex!
[Q] WHAT ARE SOME OF THE PERSONAL BELIEFS THAT YOU HAVE FIRMLY STOOD BY DURING YOUR ENTREPRENEURIAL CAREER, AND YOU THINK ARE ESSENTIAL OVERALL?
"You need to deliver – that's the key. A pretty face can only open a door, but to keep it open and accessible, you have to be professional. No one has time for you the second time if you do not have anything to contribute the first time. I have been extremely ethical at work and have a great team spirit. I make sure there is camaraderie at the workplace, and all are treated equally. My sense of obligation towards my team and workforce is tremendous, and it comes through. That is where loyalty and long term relationships are built, from vendors to clients. There is no other way to do business.
[Q] YOU ARE A SELF-MADE WOMAN. WHO ARE SOME OF THE PEOPLE THAT YOU HAVE ALWAYS LOOK UP TO, AND WHY?
"The biggest influences in my life are my grandparents. I lived in a joint family. Being the first grandchild from both sides, I was spoilt with a childhood that I can only say I am fortunate to have had. It was full of love and values, which I try and implement every day in my life and teach my daughter Tahira Tara. My dadi taught me that to be stylish, you need to have individuality. Her sense of aesthetics – be it the way the tea is laid out in the garden at 4:30 pm sharp to her hair that as made with jeweled pins to her saris and shawls, and love for diamonds – everything was just so perfect. My nani with her intellect, her books, her Tangail saris, and Marlene Dietrich hairstyle – taught me to read, to observe, to be tolerant and patient, and be a good human being above all. My dadi encouraged me to start my first entrepreneurial venture, gave me the guards room to start a boutique out of our home, which is brilliantly located and housed home accessories, paintings, and my line of clothing which I couldn't cope with, as the demand was more than supply. Both sets of my grandparents have greatly influenced me and shaped me into who I am today.
[Q] AS AN ENTREPRENEUR YOURSELF, WHAT ADVICE WOULD YOU LIKE TO GIVE TO FEMALE ENTREPRENEURS?
"You have to nurture what you are good at. You have to work on your strengths and hone your expertise. If you believe in something, go ahead and do it. It is ok to experiment, but don't give up. Failures should be the greatest teachers as learnings from them are invaluable. Women need to be financially independent. It is our biggest armor. It's the most important message I would like to pass on.
[Q] WHAT IS THE MOST VALUED PIECE OF ART THAT YOU OWN?
"So many, thanks to my parents, which I have inherited. But this ink drawing by Rabindranath Tagore is possibly my most favorite. It is about a cluster of women standing together, with their heads covered with their saris. It has a sense of mystery, but for me, it depicts the strength of women's power. When women stand together, it is the biggest strength formed. Today, women have become women's worst enemies. This needs to stop. It is something I would like to advocate very strongly.
[Q] WHAT NEXT IN STORE FOR KALYANI CHAWLA?
"I am looking at a lot of exciting collaboration with Rezon, which you will get to know in the next few months to come. I am pleased with what Rezon has achieved in such a short time. I am also gearing up to venture into interiors and styling. I love that space and have done a few small projects of being a space conjuror! I get bored very easily, so I have to keep the adrenaline pumping with new projects and new ideas. Rezon is a long way to go still, and I am working on it to shine very brightly!
[Q] WHAT IS YOUR FAVORITE HACK FOR THE RED CARPET?
"I am very adventurous with my dressing in general. I always try to experiment and do something different every time.
[Q] WHAT IS YOUR FAVORITE ITEM FROM YOUR CLOSET?
"My grandmother's handbag and my mom's old Benarasi sarees given to her by my nani.
[Q] ARE YOU A CLOSET EDITOR OR CLOSET BUILDER?
"I am a hoarder.
[Q] DO YOU WEAR YOUR FAVORITE PIECE TILL ITS DEATH?
"I keep my clothes really well, and I definitely wear my clothes till its death.
[Q] ONE CELEBRITY WITH THE MOST ICONIC WARDROBE.
"Blake Lively – for her sexy, edgy style. Slightly older and classic, but most glamorous, I love Sharon Stone for her flawless dress sense. She possibly has the best wardrobe, according to a celebrity stylist friend, and is the most generous when giving things away apparently.