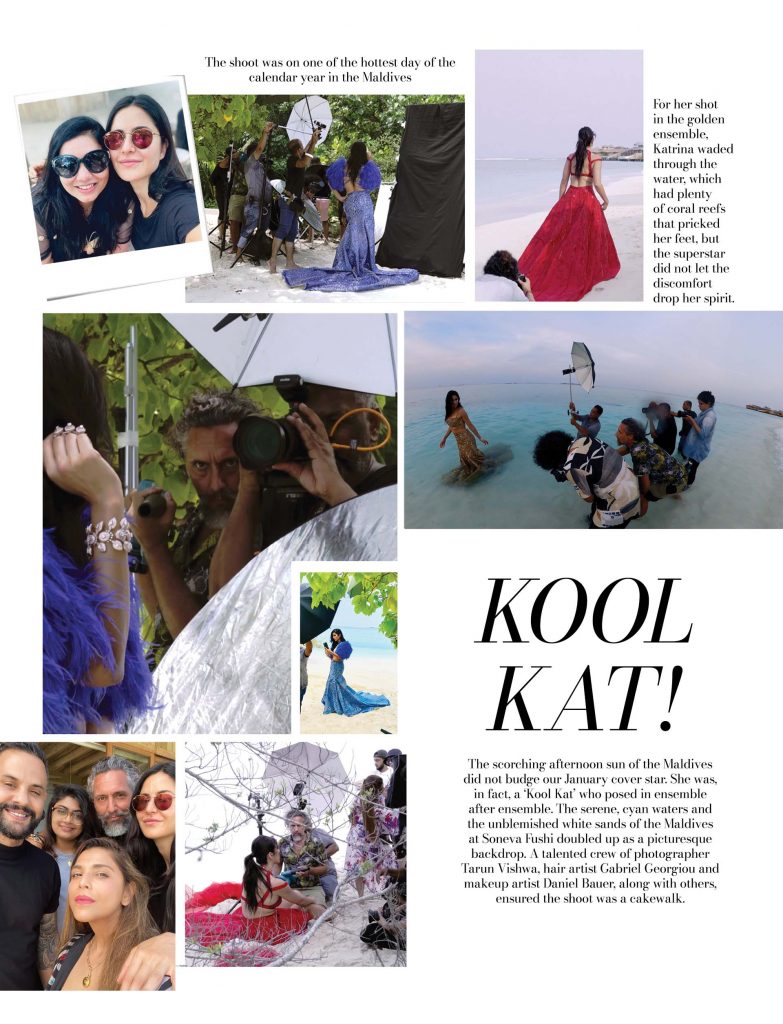 The scorching afternoon sun of Maldives did not budge our January cover star. She was, in fact, a 'Kool Kat' who posed in ensembles after ensemble. The serene, cyan waters and the unblemished white sands of Maldives doubled up as a picturesque backdrop. A talented crew of photographer Tarun Vishwa, hair artist Gabriel Georgiou and makeup artist Daniel Bauer, along with others, ensured the shoot was a cakewalk.
Coincidentally, the shoot was the hottest day of the year in Maldives.
The drone used for this shot was flown from the sea villa to the shoot location by Shane Peacock himself.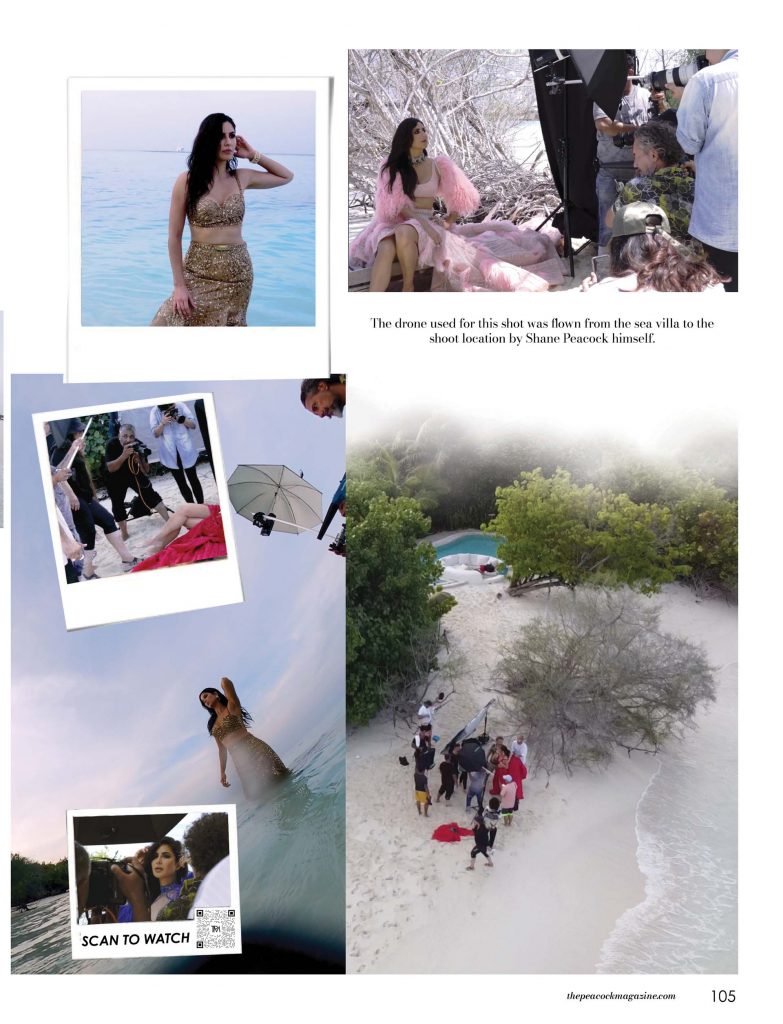 For her shot in the golden ensemble, Katrina waded through the water, which had plenty of coral reefs that pricked her feet, but the superstar did not let the discomfort drop her spirit.