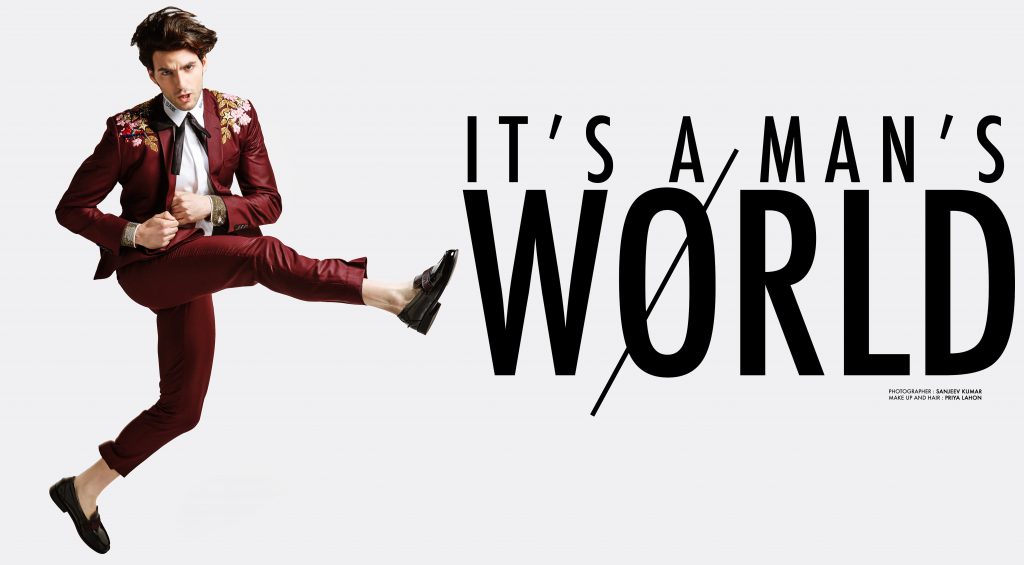 IT'S A MAN'S WORLD
The bespoke men's wear line is transforming the generic dressing norms for men by adding unconventional colours to the men's clothing palette. Colours like millennial pink and marsala make the collection modern-chic.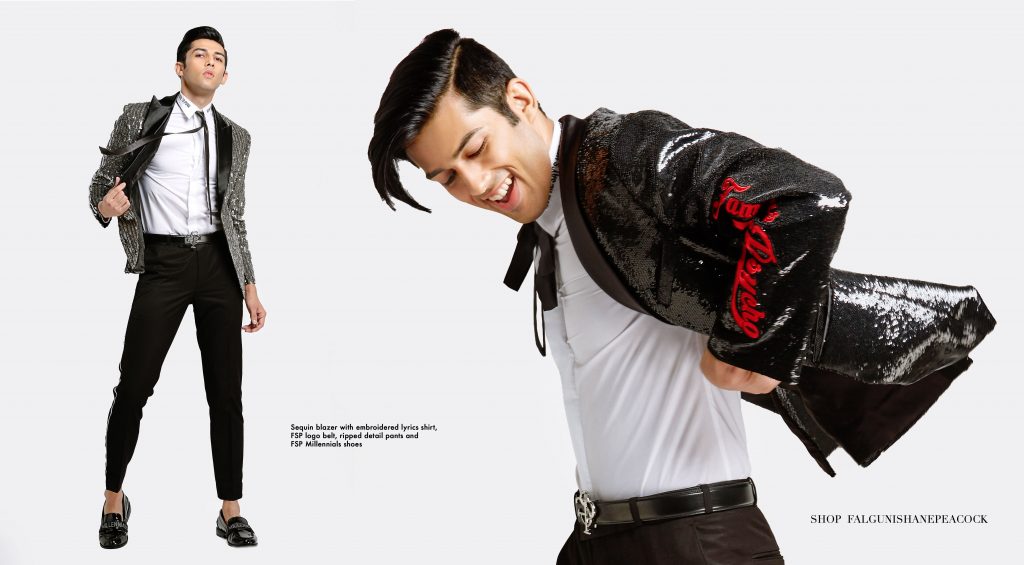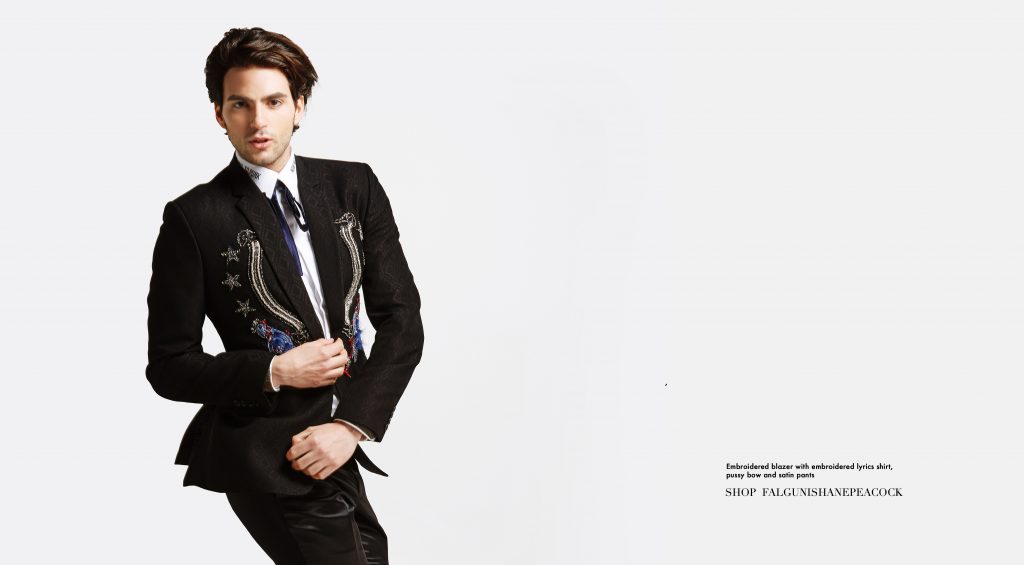 The regular men's wear clothing was contradicted by the addition of textures like vertical stripes, sequins and unconventional surface ornamentation. The collection comprises of bomber jackets, 3 piece suits, satin bow ties and structured trousers baring partial embellishments.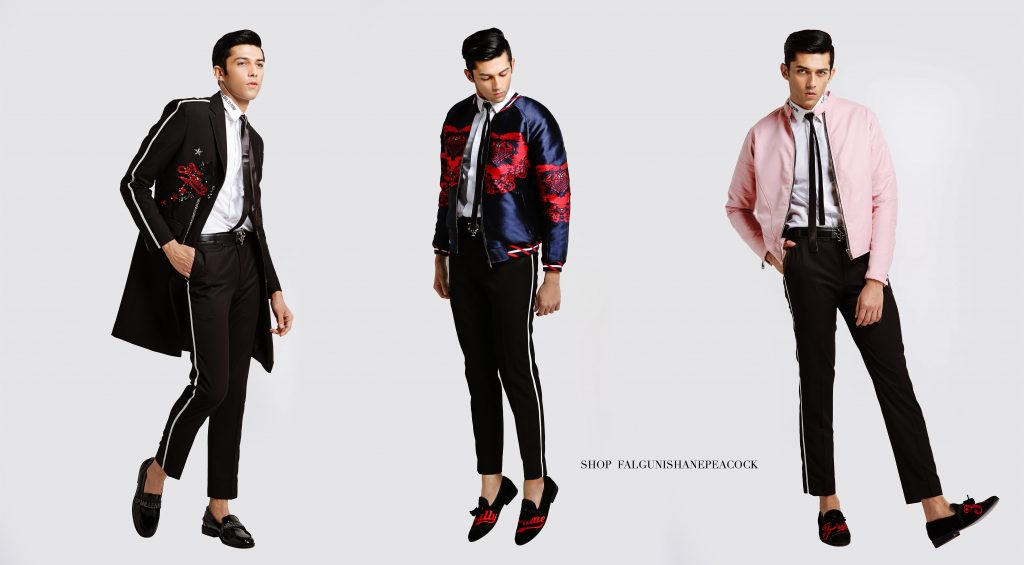 The idea was to make a luxury line for men without losing it's commercial viability. There is a hint of rebellion in the garments that creatively challenges the mainstream dress code for men.