-BY MANISH MISHRA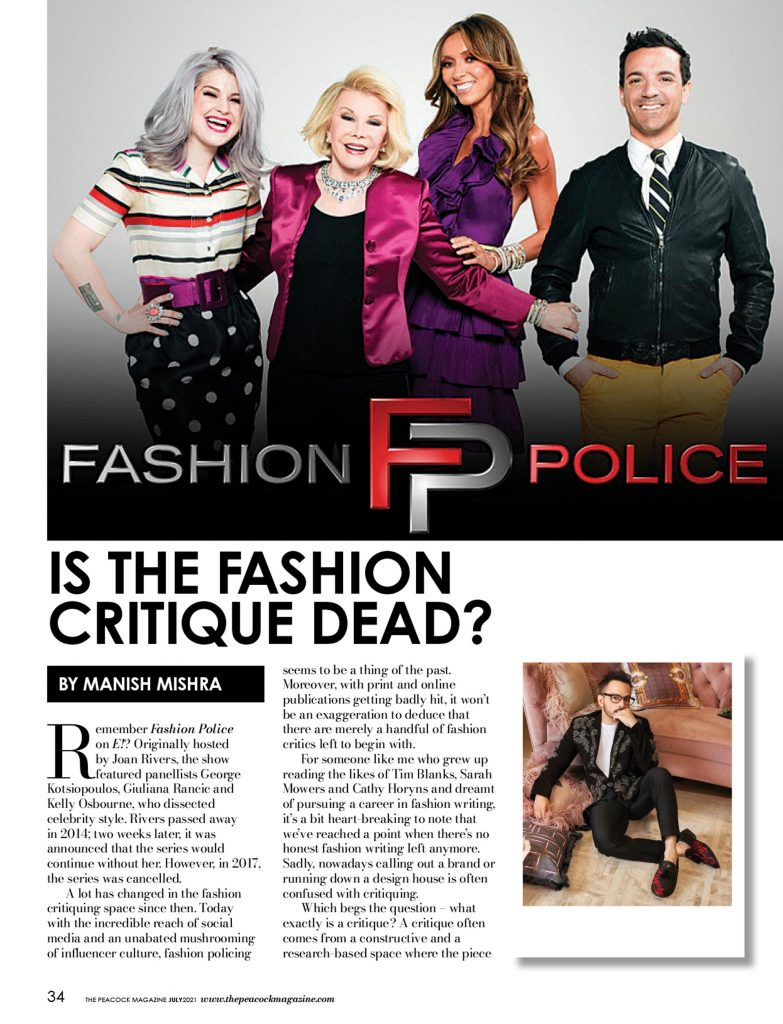 Remember Fashion Police on E!? Originally hosted by Joan Rivers, the show featured panellists George Kotsiopoulos, Giuliana Rancic and Kelly Osbourne, who dissected celebrity style. Rivers passed away in 2014; two weeks later, it was announced that the series would continue without her. However, in 2017, the series was cancelled.
A lot has changed in the fashion critiquing space since then. Today with the incredible reach of social media and an unabated mushrooming of influencer culture, fashion policing seems to be a thing of the past. Moreover, with print and online publications getting badly hit, it won't be an exaggeration to deduce that there are merely a handful of fashion critics left to begin with.
For someone like me who grew up reading the likes of Tim Blanks, Sarah Mowers and Cathy Horyns and dreamt of pursuing a career in fashion writing, it's a bit heart-breaking to note that we've reached a point when there's no honest fashion writing left anymore. Sadly, nowadays calling out a brand or running down a design house is often confused with critiquing.
Which begs the question — what exactly is a critique? A critique often comes from a constructive and a research-based space where the piece documents facts and observations with solid reasoning and logic. If a look doesn't work, then the writer should be able to justify why it doesn't — is it not wearable, are the proportions off or is it just not conducive to the sartorial sentiment of the season? Also, if something is worthy of applause then the writer should establish the merit of the collection with seasoned observations.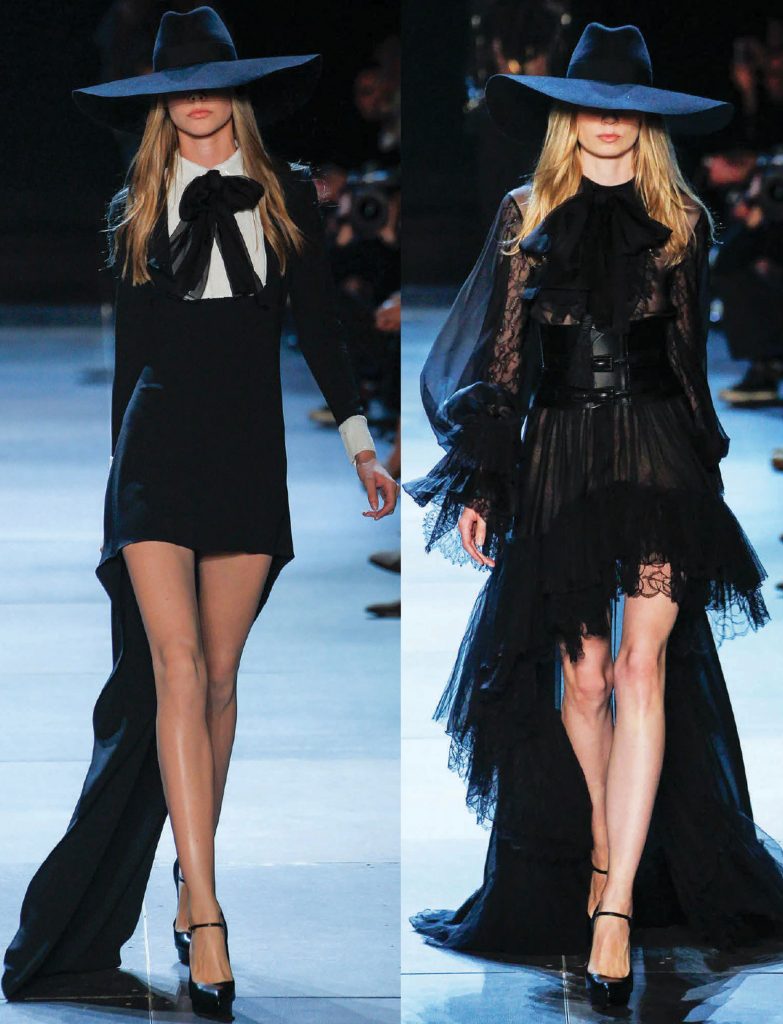 With runway shows and look books accessible digitally to all, an editor's take on a collection is often overshadowed by a social media influencer's 'shout out' and the High Fashion Twitterati.
Over the last couple of years, social media has drastically altered the way one views and absorbs new collections. Today there's barely much analysis — blame it either on the limited Tweeting space or Insta story — which is again more visual-oriented than text-friendly.
In the digital world, popular opinion is more often than not shaped by whoever grabs maximum eyeballs and posts the fastest. There was a time when the likes of Cathy Horyn were banned from certain shows. For instance, in 2012 at Paris Fashion week, Hedi Slimane, then helming Saint Laurent had banned the New York Times critic for her scathing review in which she wrote, "I expected more from this debut. I had the impression from the clothes of someone disconnected from fashion of the past several years."
That's clearly ancient history now as since 2018, the desire for social media stars to retain their digital cache by swiftly applauding or running down a show within minutes of its airing has become even greater.
Today, most of the fashion coverage we read either documents fashion events or a commentary on the politics of a fashion show — for instance, who sat on the front row, who was the showstopper or if someone tripped on the runway.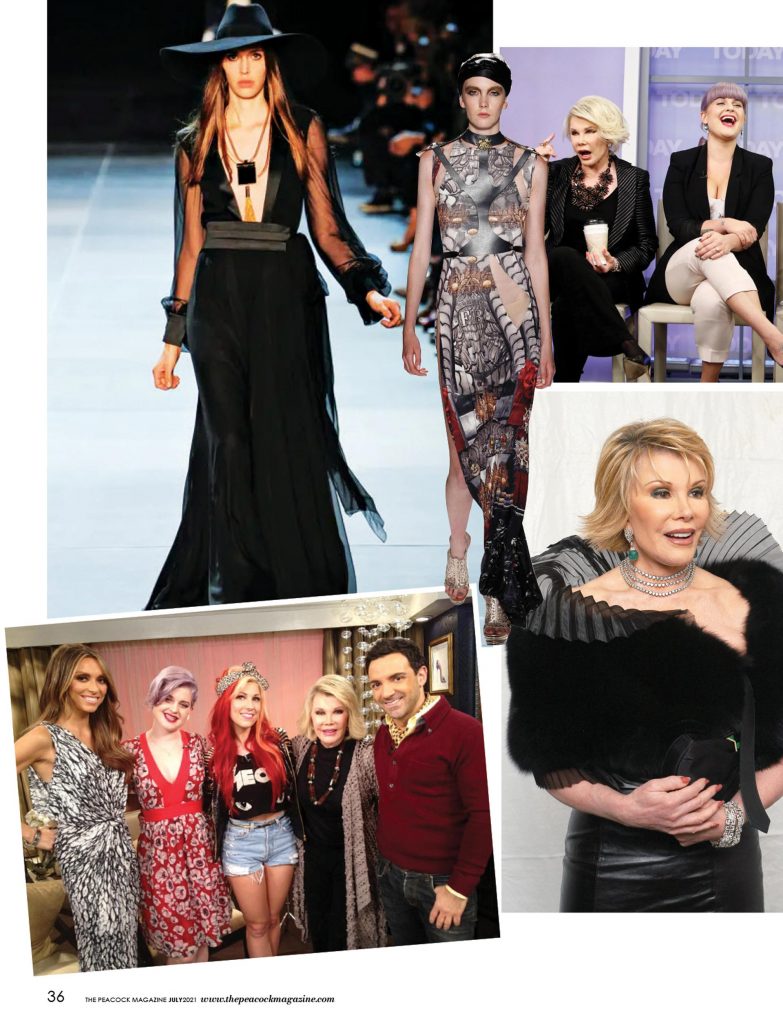 With influencer culture taking over the fashion and luxury space, we've reached a point when critics, social media stars and social commentators shy away from posting anything remotely negative. Also, factors like paid news, sponsored coverage have amplified this tendency to not take a stand when it's actually required.
Moreover, with print media in decline, the country lacks enough platforms for fashion commentators and critics to air their opinions on shows and look books. Where is the Indian equivalent of Women's Wear Daily (WWD) or Vogue Runway?
And when was the last time any of us read a well-researched analysis of a runway show or a digital film? Over the years, I have often been asked this question during job interviews —- 'Why hasn't India produced a Suzy Menkes or a Vanessa Friedman?'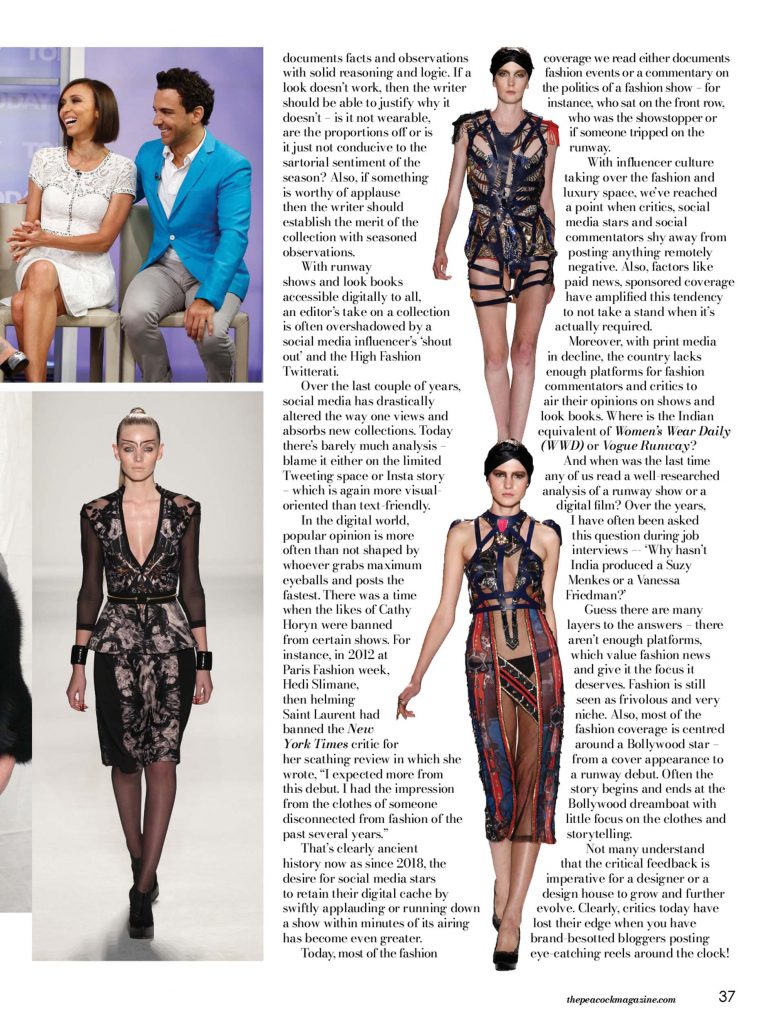 Guess there are many layers to the answers — there aren't enough platforms, which value fashion news and give it the focus it deserves. Fashion is still seen as frivolous and very niche. Also, most of the fashion coverage is centred around a Bollywood star — from a cover appearance to a runway debut. Often the story begins and ends at the Bollywood dreamboat with little focus on the clothes and storytelling.
Not many understand that the critical feedback is imperative for a designer or a design house to grow and further evolve. Clearly, critics today have lost their edge when you have brand-besotted bloggers posting eye-catching reels around the clock!